Last week, the Santa Barbara County District Attorney and California Attorney General obtained guilty verdicts against Plains All American Pipeline, L.P. regarding the 2015 Refugio Oil Spill near Santa Barbara, CA.  By way of background, on May 19, 2015, a pipeline operated by Plains to transport crude oil ruptured on shore just north of Refugio State Beach in Santa Barbara County, California, causing over 140,000 gallons of crude oil to be released from the pipeline, which spilled crude oil into the Pacific Ocean and across coastal beaches. At trial, testimony revealed that over 100,000 gallons of crude oil were never recovered.
Plains was convicted of one felony for unlawfully discharging oil into state waters and eight misdemeanors for the following: failing to timely call emergency response agencies; violating a county ordinance banning oil spills; and killing marine mammals, protected sea birds, and other sea life.  Sentencing will be held on December 13, 2018.
According to a statement by California Attorney General Xavier Becerra, the verdict "should send a message: If you endanger our environment and wildlife, we will hold you accountable. At the California Department of Justice, we will continue prosecuting corporate negligence and willful ignorance to the fullest extent of the law."  (Emphasis added.)
As noted in Law360 (sub. req.), the verdict "underscore[s] the importance of pipeline companies taking their maintenance, inspection and compliance duties seriously, especially in states like California which have strict requirements and liability where knowledge or intent isn't necessary to sustain criminal convictions."  Furthermore, the conviction specifically as to failure to notify emergency responders "underscores the importance of that duty and that companies must ensure their policies leave no room for error."  The relative rarity of criminal environmental convictions for corporations means this case is one to watch is it moves towards sentencing and/or appeals.
---
In a recently filed lawsuit in Cook County Circuit Court, the State of Illinois accused Trump International Hotel & Tower of violating multiple clean water laws and endangering fish and aquatic life in the Chicago River. The lawsuit, filed on August 13, 2018 by Illinois Attorney General Lisa Madigan, alleges that the Trump Tower's water intake cooling system failed to comply with state and federal permit requirements, which are designed to limit the number of fish killed by the intake screens or sudden changes in pressure and temperature caused by the cooling system.  The state's lawsuit further alleges that the Trump Tower's National Pollutant Discharge Elimination System permit ("NPDES Permit") expired on August 31, 2017, and that the building had been operating without a permit for nearly a year.
The 1,400 ft. skyscraper is one of the city's largest users of river water. In order to cool the tower, the building, like most other buildings along the river, uses a water intake cooling system that siphons approximately 20 million gallons of water per day ("MGD") from the Chicago River. After being utilized to cool the building, this water is subsequently pumped back into the river up to 35 degrees hotter than its original temperature. Because the building's intake system withdraws more than 2 MGD, the building must comply with regulations promulgated under Section 316(b) of the Clean Water Act ("CWA"). According to the attorney general's lawsuit, these regulations required Trump Tower to document the efforts it has taken to minimize the impact of its intake system on the river's fish and other aquatic life—actions which the lawsuit claims the building failed to complete. According to a Chicago Tribune article published in June 2018, Trump Tower is the only building relying on water from the Chicago River that has failed to document these efforts. 
In May 2017, Trump Tower submitted a delayed application to renew its then expiring NPDES permit. Despite the building's alleged failure to timely submit a permit renewal request, it appears the Illinois Environmental Protection Agency ("IEPA") had been preparing to reissue the Trump Tower's NPDES Permit as recently as last January. However, the agency changed course after several environmental groups threatened to sue prompting the agency to delay reissuance of the NPDES Permit.
Representatives of the Trump organization have responded to the lawsuit with criticism. "We are disappointed that the Illinois Attorney General would choose to file this suit considering such items are generally handled at the administrative level," stated a representative for the Trump Organization. "One can only conclude that this decision was motivated by politics."
Environmental groups responded positively to the lawsuit. The Illinois Chapter of the Sierra Club and Friends of the Chicago River, which had jointly announced their own plans to bring suit against Trump Tower last June, stated that they looked forward to assisting in the state's lawsuit "to assure an outcome that addresses the permit violations, protects additional aquatic life from harm, and makes the river healthier for fish."
This is not the first time Attorney General Madigan has gone after Trump Tower for discharge violations. In 2012, the State sued Trump Tower for failing to obtain a permit for the same intake system. The 2012 lawsuit resulted in Trump Tower agreeing to pay $46,000 in fines and obtaining the proper permitting. In its most recent lawsuit, the State is seeking a preliminary and (after trial) permanent injunction to stop Trump Tower from using its cooling water intake system. In addition, the complaint seeks $10,000 in daily penalties. In an interesting twist, it appears that industry groups previously urged the Trump Administration's Environmental Protection Agency to overhaul or eliminate the CWA's cooling water intake rules, which industry groups described as "cumbersome."
---
The presence of emerging contaminants such as perfluorinated chemicals (PFOS)  and 1,4-dioxane in drinking water often make the headlines as sampling technologies become more sophisticated and these contaminants are being detected with increasing frequency in drinking water systems across the country. There has been a significant push to compel regulators to set regulatory standards and/or issue health advisories for these emerging contaminants, but the impact that these standards and health advisories have on drinking water systems cannot be ignored.
In reaction to media coverage of these emerging contaminants in drinking water supplies, state regulators have been at the front of the pack in trying to set what are often conflicting standards that may not always reflect the current state of science regarding these contaminants. These state regulations often fail to consider the difficulties that drinking water suppliers face in complying with these standards, especially in instances where there are not established treatment technologies that are capable of treating these contaminants in a cost-effective manner. In addition, when setting health advisories for various contaminants, U.S. EPA typically does not consider the effect of those advisories on drinking water providers.  It is often the case, however, that these providers are pressured either by state regulators and/or the general public to ensure that the drinking water meets these health advisory levels, which are set without regard to whether cost-effective technologies exist that are capable of treating these emerging contaminants.   
Continue reading "Drinking Water Providers Seek Pause in Rush to Set MCLs for Emerging Contaminants" »
---
On May 18, 2018, the Federal Energy Regulatory Commission (FERC) issued an order denying a rehearing request on FERC's prior issuance of a certificate of public convenience and necessity for a natural gas pipeline project for Dominion Transmission. An environmental group had challenged that certificate, arguing in part that FERC failed to adequately consider the upstream and downstream impacts of the project. These upstream and downstream impacts, according to the environmental group, included greenhouse gas (GHG) emissions. FERC, on a party-line vote, concluded that the upstream and downstream GHG impacts of this particular project were not sufficiently causally connected to and/or the reasonable foreseeable effect of the project and therefore fell outside of the scope of the required NEPA analysis.  FERC distinguished its holding with the decision in Sierra Club v. FERC, 867 F.3d 1357 (D.C. Cir. 2017) by noting that in that case, the pipeline project was delivering natural gas to identifiable gas-fired electric generating plants and therefore the downstream use of the gas was foreseeable. 
The Delaware Riverkeeper Network sent a letter to FERC asking it to formally rescind its May 18 order, claiming that FERC's decision was contrary to the requirements of NEPA. This letter, along with similar letters from other environmental groups, are likely precursors to legal challenges to FERC's interpretation of its obligations under NEPA. Notwithstanding the positions being advanced by these environmental groups, FERC continues to review and approve pipeline projects without requiring a detailed analysis of GHG emissions as evidenced by FERC's May 31 approval of the Okeechobee Lateral Project.
---
A combination of stagnant power consumption growth and the rise of natural gas and renewable power sources has resulted in the displacement and potential closure of many older coal and nuclear power plants in the United States. According to the U.S. Energy Information Administration, since 2008, coal and nuclear energy have seen a continuous decline in their percentage of the nation's total energy generation market. And in 2015, the closure of coal fueled power plants accounted for more than 80% of the nation's retired energy generating capacity.
In an attempt to reverse these trends, President Donald Trump has ordered Energy Secretary Rick Perry to take "immediate action" to stem the closure of nuclear and coal power plants. In an official White House statement issued on June 1, 2018, the Trump Administration stated that "keeping America's energy grid and infrastructure strong and secure protects our national security… Unfortunately, impending retirements of fuel-secure power facilities are leading to a rapid depletion of a critical part of our nation's energy mix, and impacting the resilience of our power grid." 
The statement is not the first time the Administration has asserted that coal and nuclear plants are critical to national security. In January of this year, Mr. Perry presented a sweeping proposal to the Federal Energy Regulatory Commission ("FERC"), which requested subsidies for struggling coal and nuclear plants that were no longer able to operate profitably in the current energy markets. In presenting the proposal, Mr. Perry argued that coal and nuclear plants' unique ability to store at least 90 days of fuel on-site made the energy sources critical to the reliability and stability of the United States' energy markets. In a 5-0 decision, FERC rejected the Energy Secretary's proposal, and casted doubt on Mr. Perry's claims that energy markets would become vulnerable and unreliable without contributions from coal and nuclear power.
It appears the Trump Administration may now be seeking a more direct route to provide assistance to coal and nuclear power plants. According to Bloomberg, a draft memo from the Department of Energy ("DOE") reveals that the agency is considering using its authority under Section 202(c) of the Federal Power Act and the Defense Production Act of 1950 to force regional grid operators to buy electricity from a list of coal and nuclear plants the department deems crucial to national security. The plan would require suppliers to purchase power from the plants for 24 months in order to starve off closures as the Administration works to provide a long-term solution. If the DOE plan is implemented, it is likely to face legal challenges from both utilities and environmental groups. Regardless of whether the DOE elects to pursue this strategy, it appears that the Trump Administration is focused on working to protect aging coal and nuclear plants.
---
Recent decisions from the Fourth and Ninth Circuits—finding that the Clean Water Act ("CWA") could regulate discharges into groundwater that ultimately migrate into navigable waterways—may prompt U.S. EPA to revisit its position that the CWA applies to discharges from a "point source via ground water that has a direct hydrologic connection to surface water." On April 12, 2018, the Fourth Circuit concluded that a release from pipeline that impacted groundwater that ultimately discharged to a nearby creek could trigger liability under the CWA.  See Upstate Forever v. Kinder Morgan Energy Partners, L.P. (4th Cir. April 12, 2018). This decision follows on the heels of a Ninth Circuit decision affirming a district court's decision allowing a CWA citizen suit to proceed that alleged CWA violations associated with sanitary wastewater discharges through permitted underground injection wells that ultimately discharged into the ocean. See Hawai'i Wildlife Fund v. County of Maui (9th Cir. Feb. 1, 2018). Defendants are likely to seek Supreme Court review of both the Fourth and Ninth Circuit decisions.
Following the Ninth Circuit decision, on February 20, 2018, U.S. EPA issued a notice seeking comment by May 21, 2018 on whether it should review and potentially revise its previous positions on groundwater discharges; specifically, whether it is consistent with the CWA to subject discharges to jurisdictional surface waters via groundwater to CWA permitting. U.S. EPA also is seeking comment on whether some or all of such discharges are addressed adequately through other federal authorities, existing state statutory or regulatory programs, or through other existing federal regulations and permit programs. It will be interesting to see where U.S. EPA ultimately comes out on this issue; U.S. EPA filed an amicus brief urging the Ninth Circuit to affirm the district court's decision that discharges reaching navigable waters through groundwater are covered by the CWA. However, statements in U.S. EPA's request for comments would seem to suggest that U.S. EPA is rethinking its position on this issue.  We will continue to follow and provide updates as this process unfolds. 
---
After almost 30 years having been listed on the NPL, U.S. EPA has removed the surface portion of the 55-acre Pacific Coast Pipeline site from that distinctive list.  Since being added to the NPL in 1989, more than 42,000 cubic yards of contaminated soils have been removed from the site and a multi-layer cap has been installed. The groundwater portion of the site will still remain on the NPL in order to address benzene and protect drinking water and agricultural wells.
One goal of EPA Administrator Pruitt's Superfund Task Force was to improve and expedite site cleanups and accelerate full and partial deletions for sites that meet all applicable requirements. "The partial de-listing of the Pacific Coast Pipeline site is an example of EPA's commitment to accelerate the remediation of contaminated sites and transform them into productive assets for the community," said Pruitt.
Whether this partial NPL deletion is a precursor of U.S. EPA taking a more streamlined approach to CERCLA cleanups remains to be seen, but it would appear to be a step in the right direction.
---
On Monday, March 5, 2018, EPA issued a report titled EPA Year in Review 2017-2018. The report contains an introductory letter from Administrator Pruitt, who states that he has been "hard at work enacting President Donald Trump's agenda during [his] first year as EPA Administrator." The report highlights accomplishments at EPA over the past year, with a focus on the roll back of regulations from the Obama Administration, such as the Clean Power Plan and the Waters of the United States Rule. Administrator Pruitt stated that "[i]n year one, EPA finalized 22 deregulatory actions, saving Americans more than $1 billion in regulatory costs."
According to the report, Administrator Scott Pruitt set forth a "back-to-basics agenda" with three objectives:
Refocusing the Agency back to its core mission
Restoring power to the states through cooperative federalism
Adhering to the rule of law and improving Agency processes
The report also identifies EPA's "core mission" as "clean air, land, and water," and argues that in recent years, "central responsibilities of the Agency took a backseat to ideological crusades, allowing some environmental threats – like cleaning up toxic land – to go unaddressed." In light of these alleged lapses, EPA states that:
Continue reading "EPA "Year in Review"" »
---
By Steven M. Siros and Allison A. Torrence
As 2017 draws to an end, we wanted to thank everyone that follows our Corporate Environmental Lawyer blog. 2017 has been an interesting year and we have enjoyed providing information on critical environmental, health and safety issues for the regulated community. As part of the year in review, we thought it might be interesting to highlight the most popular posts from each of the four quarters in 2017.
Q1 2017: 
Q2 2017:
Q3 2017:
Q4 2017:
We look forward to continuing to blog on breaking environmental, health and safety issues and we are sure that we will have plenty to blog about in 2018. Warmest wishes for a wonderful holiday season.
Steve Siros and Allison Torrence
---
As we previously reported on this blog, in June, Federal District Court Judge James Boasberg found that the U.S. Army Corps of Engineers (the Corps) did not fully comply with the National Environmental Policy Act (NEPA) when it granted easements to the Dakota Access Pipeline (DAPL) to cross Lake Oahe, a federally regulated water in North Dakota. Standing Rock Sioux Tribe v. U.S. Army Corps of Engineers, 16-cv-01534 (June 14, 2017). In light of that ruling, Plaintiffs, the Standing Rock Sioux Tribe and the Cheyenne River Sioux Tribe (the Tribes) asked the court to vacate the DAPL's permits and easements and enjoin further operations until the Corps fully complies with NEPA. In October, Judge Boasberg denied the Tribes' request and allowed DAPL to continue operations while the Corps completes its supplementary NEPA analysis.
Following the October ruling allowing operations to continue, in November, the TransCanada Keystone Pipeline leaked an estimated 210,000 gallons of crude oil in South Dakota. Following this widely report pipeline oil spill, on December 4, 2017, Jude Boasberg ordered DAPL owner, Dakota Access, LLC, the Corps and the Tribes to "coordinate to finalize an oil-spill response plan affecting Tribal resources and lands at Lake Oahe." Judge Boasberg also ordered Dakota Access, with input from the Tribes, to hire an independent third-party engineering expert to conduct a compliance audit of the DAPL. Both the oil spill response plan and the compliance audit report must be submitted to the court by April 1, 2018.
In addition, Dakota Access was ordered to submit bi-monthly reports to the court providing detailed information with respect to the segment of the pipeline crossing Lake Oahe. These bi-monthly reports will include:
Inline-inspection run results or direct-assessment results performed on the pipeline during the reporting period;
The results of all internal-corrosion management programs and any actions taken in response to findings of internal corrosion;
Any new encroachment on the right‐of‐way during the reporting period;
Any new integrity threats identified during the reporting period;
Any reportable incidents that occurred during the reporting period;
Any leaks or ruptures that occurred during the reporting period;
A list of all repairs on the segment made during the reporting period;
Ongoing damage-prevention initiatives on the pipeline and an evaluation of their success or failure;
Any changes in procedures used to assess and monitor the segment; and
Any company mergers, acquisitions, transfers of assets, or other events affecting the management of the segment.
Judge Boasberg explained the reasoning behind his decision as follows:
Recent events have made clear, moreover, that there is a pressing need for such ongoing monitoring. Earlier this month, the Keystone Pipeline leaked 210,000 gallons of oil in Marshall County, South Dakota.…The spill occurred near the boundaries of the Lake Traverse Reservation, home of the Sisseton Wahpeton Oyate Tribe, thus highlighting the potential impact of pipeline incidents on tribal lands.
Dakota Access must file these detailed reports beginning December 31, 2017, and every 60 days thereafter until the remand is complete. The Corps anticipates completing its supplemental NEPA analysis by April 2018, at which point the court will determine whether the Corps has fully complied with NEPA.
---
In a November 28, 2017 report, Moody's Investors Service warned cities and states that they faced the risk of a credit rating downgrade if they were not proactive in planning to mitigate the risks of climate change. The Moody's report listed six indicators that it used to assess the exposure and overall susceptibility of states and municipalities to the physical effects of climate change, including share of economic activity derived from coastal areas, hurricane and weather damage as a share of the economy, and the share of homes in a flood plain. Based on these indicators, Florida, Georgia, Mississippi, and Texas were the states most at risk from climate change. Although Moody's couldn't point to a specific state or municipality whose rating was (or might be) downgraded as a result of a failure to plan for climate change, the Moody's report clearly sets the stage for such downgrades in the future. 
---
U.S. EPA's Office of Superfund Remediation and Technology Innovation ("OSRTI") recently indicated that it may be looking to the Great Lakes National Program Office's ("GLNPO") sediment cleanup program for best practices that might be applicable to Superfund cleanups. OSRTI's evaluation of GLNPO's sediment program is consistent with comments submitted by responsible parties and cleanup contractors that U.S. EPA should give more consideration to leveraging public and private funds in Superfund cleanups. The Great Lakes Legacy Act established the GLNPO, which has been working closely with states, local government entities and other stakeholders to address sediment issues at 31 areas of concern in the Great Lakes area. U.S. EPA's website notes that the Great Lakes Legacy Act program has invested approximately $338 million to address these sediment impacted sites while leveraging an additional $227 million from non-federal parties. Whether this approach can achieve similar results at other Superfund sites remains to be seen, but such flexibility would appear to be consistent with Administrator Pruitt's priority to more quickly and economically address CERCLA sites.
---
A new GAO Report finds that DOD failed to report drinking water-related violations for 16 of its installations and that overall compliance rates were lower for DOD-treated drinking water systems. The Report also noted  DOD has made some progress in addressing emerging contaminants in its drinking water, specifically including perfluorooctane sulfonate (PFOS), perfluorooctanoic acid (PFOA), and perchlorate.
The Report identified different compliance rates between DOD-treated water systems and non-DOD-treated water systems. Just one percent of individuals who received non-DOD-treated water from military installation systems were served by systems with EPA or local health violations. However, 11 percent of individuals who received DOD-treated drinking water were served by systems with such violations. DOD has taken steps to limit individuals' exposure to some chemicals, including providing alternative water supplies and installing water treatment systems.
The Report recommends the following key actions to improve DOD's data, reporting, and oversight of drinking water requirements: 
Identify and implement any necessary changes to DOD's environmental compliance policy to clarify DOD's reporting requirements for violations of health-based drinking water standards;
Identify and implement actions to increase understanding at Army, Navy and Air Force installations and commands about DOD's reporting requirements for violations of health-based drinking water regulations; and
Review reported compliance data to identify the reasons for any differences in the number of violations of health-based drinking water regulations between DOD's two types of public water supplies and take action to address the causes of any differences.
 DOD concurred with each of these recommendations.
---
On November 1, 2017, the United States District Court of Appeals for the D.C. Circuit rejected the Sierra Club's National Environmental Policy Act ("NEPA") challenges to the Department of Energy's ("DOE") authorization of export of liquefied natural gas from three facilities in Louisiana, Maryland, and Texas. The court noted that its decision in Sierra Club v. U.S. Department of Energy (Freeport), 867 F.3d 189 (D.C. Cir. 2017) was largely determinative of the Sierra Club's challenges to the LNG exports from these three facilities. In the Freeport decision, the court agreed that DOE had provided a reasoned explanation as to why DOE believed the indirect effects pertaining to increased gas production were not reasonably foreseeable.  The court also found that DOE did not violate NEPA when declining to make specific projections regarding the environmental impacts associated with the increased production. The Freeport court also acknowledged that DOE had adequately considered the downstream greenhouse gas emissions resulting from the indirect effects of the LNG exports.
Notwithstanding the Freeport decision, the Sierra Club continued to challenge DOE's authorizations for LNG exports for these three facilities, arguing that DOE's reliance on an Environmental Assessment that found no significant impact (as opposed to an Environmental Impact Statement) is contradicted by evidence in the record. The court rejected this argument, noting that an agency's finding of no significant impact will only be reversed if the decision was arbitrary, capricious, or an abuse of discretion which the court concluded was not supported by the record evidence. The Sierra Club also argued that DOE failed to consider the distributional impacts when evaluating "public interest" under the Natural Gas Act. However, the court noted that DOE had in fact considered the distributional impacts of the LNG exports.
Following this judgment, the Sierra Club will have lost all four petitions it filed against the DOE relating to NEPA assessments for LNG exports. The Sierra Club also lost all four of its petitions challenging FERC's approval of these LNG exports. Please click here for a copy of the court's November 1st decision.
---
  Today recognizes the third annual Imagine a Day Without Water event to raise awareness and educate America about the value of water. Over 500 organizations, cities, water authorities, and corporations have joined together once again to focus attention on the importance of this valuable resource and the critical need to upgrade and improve water infrastructure throughout the U.S.
No water to drink, or even to make coffee with. No water to shower, flush the toilet, or do laundry. Hospitals would close without water. Firefighters couldn't put out fires, and farmers couldn't water their crops. Some communities in America already know how impossible it is to try to go a day without our most precious resource: water.
The 2017 Infrastructure Report Card published by the American Society of Civil Engineers provided an overall grade of a D+ for the status and condition of U.S. infrastructure. Particularly as to drinking water, the Report Card noted the following:
One million miles of pipes deliver drinking water and most date from the early 20th century with a 75-100 year lifespan
Over 240,000 water main breaks occur annually
Over $1 trillion dollars is the estimate needed to maintain/upgrade/expand service to meet water demands over the next 25 years.
Can you imagine a day without water? In the context of your business and its operations, please consider the resources available from these two organizations that address the following water-related considerations, including conditions and capacity, funding, public safety, future needs, and resilience and innovation.
---
On September 26, 2017, EPA announced its new Smart Sectors program, a program aimed at easing the regulatory burden on industry. The official notice for this program was published in the Federal Register on September 26th (82 FR 44783), with a correction published on September 29th (82 FR 45586). EPA explained the purpose behind the Smart Sectors program in the notice:
EPA's Smart Sectors program will re-examine how EPA engages with industry in order to reduce unnecessary regulatory burden, create certainty and predictability, and improve the ability of both EPA and industry to conduct long-term regulatory planning while also protecting the environment and public health.
EPA has initially identified 13 sectors of industry to work with under this program, based on each sector's potential to improve the environment and public health:
Continue reading "EPA Announces Smart Sectors Program to Ease Regulatory Burden on Industry" »
---
Jenner &  Block is pleased to report that Sam Hirsch, former Acting Assistant Attorney General and Principal Deputy at the U.S. Department of Justice's Environment and Natural Resources Division (ENRD), has returned to the Firm as a Partner in our Washington, DC office. Sam was formerly an attorney with Jenner & Block until 2009 when he moved to the U.S. Department of Justice, where he served as Deputy Associate Attorney General  before taking on his most recent role. During his time at ENRD, Sam was primarily responsible for litigation and policy work relating to the prevention and cleanup of pollution, environmental challenges to federal programs, stewardship of public lands and natural resources, property acquisition, wildlife protection, and Indian rights and claims. As Acting Assistant Attorney General and Principal Deputy, he oversaw the drafting of more than 200 briefs, including more than 40 U.S. Supreme Court cert-stage, merits, and amicus briefs, as well as more than 150 appeal-recommendation memos to the Solicitor General. These briefs and memos dealt with cases in all 13 federal circuits and covered nearly the entire range of federal environmental and natural resources statutes, including the Clean Air Act, the Clean Water Act, the National Environmental Policy Act (NEPA), the Comprehensive Environmental Response, Compensation and Liability Act (CERCLA, or Superfund), the Oil Pollution Act, the Resource Conservation and Recovery Act (RCRA), the Safe Drinking Water Act, the Endangered Species Act, the Migratory Bird Treaty Act, the Marine Mammal Protection Act, and the Lacey Act.
Sam was involved in all phases of the Deepwater Horizon litigation, including helping structure the global settlement, which directed more than $8.1 billion toward restoring damaged natural resources in the Gulf of Mexico. He also drafted portions of  the criminal plea agreements that created the National Academy of Sciences' $500 million Gulf Research Program, which funds and conducts studies and projects to enhance oil-system safety, human health, and environmental resources in the Gulf of Mexico and other U.S. outer-continental-shelf regions that support oil and gas production. 
Sam may be reached at (202) 637-6335 or shirsch@jenner.com.  Welcome back Sam!  
---
On Thursday, September 14th, from 5 pm to 7 pm, environmental attorneys and professionals will come together for a networking reception at Jenner & Block's offices in Chicago. Complimentary food and drinks will be provided thanks to the event's sponsors. This is the third year Jenner & Block has hosted this event, which continues to grow every year. Jenner & Block will be joined by a number of bar associations and organizations:
CBA Environmental Law Committee
CBA Young Lawyers Section Environmental Law Committee
ISBA Environmental Law Section
ABA Section of Environment, Energy, and Resources
Air & Waste Management Association Lake Michigan States Section
DRI Toxic Tort and Environmental Law Committee
Jenner & Block partner Allison Torrence is a former Chair of the CBA Environmental Law Committee and will be giving brief welcome remarks.
Details for this event are below. If you would like to join us at this reception, please RSVP here.
Environmental Attorney Reception
September 14, 2017 | 5:00 pm to 7:00 pm
Jenner & Block Conference Center | 45th Floor | 353 N. Clark St. | Chicago, IL 60654
Reception Sponsors:
---
By Steven M. Siros and Allison A. Torrence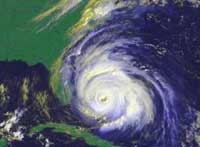 Following Hurricane Harvey, and with the pending landfall of Hurricane Irma, the manner and degree to which federal and state agencies coordinate environmental protection duties may seem chaotic and disorganized. However, there is a specific protocol that guides these federal agencies in taking steps to protect the environmental in anticipation of and following a hurricane.
As brief background, in 1988, the Robert T. Stafford Disaster Relief and Emergency Assistance Act (the "Stafford Act") was promulgated in an effort to establish an orderly process pursuant to which the Federal Government provides disaster and emergency assistance to State and local governments. At the request of the Governor of an affected State, the President may declare a major disaster or emergency. For example, on September 4, 2017, Florida Governor Rick Scott declared a state of emergency in anticipation of Hurricane Irma. Shortly thereafter, President Trump declared a major emergency. Upon declaration of such a major disaster or emergency, the President appoints a Federal Coordinating Officer ("FCO"), a FEMA official who is charged with coordination of Federal assistance to the affected State and local governments. 
FEMA's primary focus is protection of human life and the majority of federal resources are obviously directed towards that goal. However, FEMA also works closely with other agencies such as U.S. EPA and state environmental agencies to implement emergency response activities focused on protecting the environment. FEMA has established numerous Emergency Support Functions (ESFs), which provide the structure for coordinating interagency support for a Federal response to declared disasters and emergencies. U.S. EPA has been designated as the ESF Coordinator for Emergency Response # 10—Oil and Hazardous Materials Response.
Here are some key environmental issues that federal and state agencies focus on during a natural disaster such as a hurricane:
Continue reading "Who is in Charge of Protecting the Environment--The Role of U.S. EPA and State Environmental Agencies During a Hurricane" »
---
As the cleanup, rebuilding, and recovery continues in the aftermath of Hurricane Harvey, there has been increasing news coverage about the environmental consequences resulting from impacts of this devastating storm in Texas. We have all seen the coverage on the Arkema SA chemical plant explosion and fire in Crosby, Texas, as well as this weekend's news that 13 Superfund sites in the Houston area have been flooded and are experiencing possible damage. What we have not heard much about is action on the part of the Texas Commission on Environmental Quality (TCEQ) to do its part to allow residents and their commercial and industrial businesses to recover.
Last week, TCEQ issued a Request for Suspension of TCEQ Rules that may prevent, hinder, or delay necessary action in coping with Hurricane Harvey. The rules suspended in order to manage Hurricane Harvey impacts address regulatory obligations related to air, water, storage tank, fuel and waste management. In addition, TCEQ has developed a Hurricane Response webpage and made clear the Agency's priority is the recovery efforts helping to restore water and wastewater services as well as to assess damage, manage debris, and bring other critical services back online.
Most substantive federal environmental laws and their implementing regulations also provide emergency exemptions that can be triggered following any natural or manmade disaster to ensure laws do not interfere with rescue and recovery efforts. Most emergency exemptions require a declaration or finding on the part of the United States Environmental Protection Agency (EPA) or of another high-ranking government official. We will address EPA's Hurricane response actions in future blogs.
At a time when the residents of Texas need the best of their government, TCEQ is providing an excellent example of support, help, and a willingness to do what is right under the circumstances. Kudos to TCEQ!
---
Following the disaster that has unfolded in Texas as a result of the unprecedented flooding caused by Hurricane Harvey, affected businesses might be asking whether they might be able to avail themselves of the "Act of God" defense that is embodied in several federal environmental laws and the Texas Health and Safety Code. If ever an event qualified as an "Act of God," many would likely agree that Hurricane Harvey falls into that category. However, if the experience of Hurricane Katrina provides any guidance, regulated entities are likely to face substantial hurdles triggering the "Act of God" defense for releases attributable to Hurricane Harvey.
Although not defined in the Texas Health and Safety Code, CERCLA defines an "Act of God" as the "unanticipated grave natural disaster or other natural phenomenon of an exceptional, inevitable, and irresistible character, the effects of which could not have been prevented, or avoided by the exercise of due care or foresight." 42 U.S.C. §9601(1). The Oil Pollution Act of 1990 contains a verbatim definition of "Act of God." 33 U.S.C. §2701(1). 
One might ask how many times the "Act of God" defense has been successfully asserted, and the answer is that there is not a single reported case where that defense has been successful.
Continue reading "Hurricane Harvey and Act of God Defense—Viable Defense or Futile Prayer" »
---
On August 28, 2017, Shell Oil Company became the latest target of a Clean Water Act citizen suit lawsuit filed by the Conservation Law Foundation ("CLF"). Coming on the heels of the unfolding disaster in Texas caused by Hurricane Harvey,  this most recent lawsuit alleges that Shell's stormwater pollution prevention plan for its Providence, Rhode Island Terminal is inadequate in that it fails to account for sea level rise, increased precipitation generally, and the increased frequency of storms that CLF alleges will occur due to climate change. This latest lawsuit follows a previously filed citizen suit by CLF against Exxon under both the Clean Water Act and Resource Conservation and Recovery Act relating to Exxon's Everett Terminal located in Everett, Massachusetts. A hearing on Exxon's pending motion to dismiss is currently set for September 12, 2017.
Events like Hurricane Harvey will provide continuing fodder for what is likely to be sharp increase in citizen suits being filed by environmental organizations seeking to advance their agendas in light of the current regulatory climate.  
---
The Department of Homeland Security (DHS) announced yesterday its plans to waive numerous environmental laws to allow more expedient construction of barriers and roads in the vicinity of the international border near San Diego. The decision was signed by then DHS Secretary John Kelly and applies to a 15-mile border segment in San Diego where the Agency plans to upgrade fencing and build border wall prototypes.
DHS issued the waiver pursuant to its authority in Section 102 of the 2005 Illegal Immigration Reform and Immigrant Responsibility Act of 1996 (IIRIRA). This law grants the DHS Secretary a number of authorities necessary to carry out DHS's border security mission. Citing this authority, the DHS notice makes clear that these infrastructure projects will be exempt from complying with critically important environmental laws such as the National Environmental Policy Act, the Endangered Species Act, the Clean Water Act and other laws related to wildlife, conservation, cultural and historic artifacts, and the environment.
This action has been under consideration by DHS and the subject of much discussion among environmental activists. The Center for Biological Diversity already sued DHS earlier this year seeking an updated environmental review of the southern border infrastructure projects.
According to yesterday's notice, "…while the waiver eliminates DHS's obligation to comply with various laws with respect to the covered projects, the Department remains committed to environmental stewardship with respect to these projects. DHS has been coordinating and consulting—and intends to continues to do so—with other federal and state agencies to ensure impacts to the environment, wildlife, and cultural and historic artifacts are analyzed and minimized, to the extent possible."
Even in the wake of everything ongoing in D.C with the new Administration, this action is extraordinary and inconsistent with typical federal government practices, except in the case of an emergency or other exigent circumstances. The final decision will appear in the Federal Register soon.
---
The Trump Administration signaled its plans to renegotiate the 1994 North American Free Trade Agreement (NAFTA) by issuing the Summary of Objectives for the NAFTA Renegotiation this month. President Trump committed to renegotiate NAFTA in order to obtain more open, equitable, secure, and reciprocal market access with our two largest export markets in Canada and Mexico.
Environmental considerations currently are managed in a side agreement to NAFTA, but one of the Administration's priorities is to incorporate environmental provisions into the new NAFTA. The Summary outlines 13 environmental issues to be addressed as part of the renegotiation process: 
Bring the environmental provisions into the core of the agreement, rather than in a side agreement.
Establish strong and enforceable environmental obligations that are subject to the same dispute settlement mechanism that applies to other enforceable obligations of the agreement.
Establish rules that will ensure that NAFTA countries do not waive or derogate from the protections afforded in their environmental laws for the purpose of encouraging trade or investment.
Establish rules that will ensure that NAFTA countries do not fail to effectively enforce their environmental laws through a sustained or recurring course of action or inaction, in a manner affecting trade or investment between the parties.
Require NAFTA countries to adopt and maintain measures implementing their obligations under select Multilateral Environmental Agreements (MEAs) to which the NAFTA countries are full parties, including the Convention on International Trade in Endangered Species of Wild Fauna and Flora.
Establish a means for stakeholder participation, including commitments for public advisory committees, and a process for the public to raise concerns directly with its government if they believe it is not meeting its environmental commitments.
Require NAFTA countries to ensure access to fair, equitable, and transparent administrative and judicial proceedings for enforcing their environmental laws, and provide appropriate sanctions or remedies for violations of their environmental laws.
Provide for a framework for conducting, reviewing, and evaluating cooperative activities that support implementation of the environmental commitments, and for public participation in these activities.
Establish or maintain a senior-level Environmental Committee, which will meet regularly to oversee implementation of environmental commitments, with opportunities for public participation in the process.
Combat illegal, unreported, and unregulated (IUU) fishing, including by implementing port state measures and supporting increased monitoring and surveillance.
Establish rules to prohibit harmful fisheries subsidies, such as those that contribute to overfishing and IUU fishing, and pursue transparency in fisheries subsidies programs.
Promote sustainable fisheries management and long-term conservation of marine species, including sharks, sea turtles, seabirds, and marine mammals.
Protect and conserve flora and fauna and ecosystems, including through actions by countries to combat wildlife and timber tracking.
Critics note that the above environmental considerations look much like the provisions in the now defunct Trans-Pacific Partnership that many environmental advocates opposed.
The first round of talks on the possible renegotiation of NAFTA is scheduled to take place in Washington August 16-20. The Summary confirms that "…the new NAFTA will be modernized to reflect 21st century standards and will reflect a fairer deal, addressing America's persistent trade imbalances in North America." While part of the agenda, it does not appear that environmental considerations will be a critical portion of these upcoming negotiations.
---
Answering this question is likely to engender significant debate, depending on which side of the global warming conundrum one finds oneself.  However, a recent lawsuit by two California counties and one California city is likely to prompt such a debate which will play out in California state court. On July 17, 2017, Marin County, San Mateo County, and the City of Imperial Beach filed separate but similar environmental lawsuits in California state court claiming that 37 oil, gas, and coal companies caused (or will cause) billions of dollars in climate-change related damages as a result of their extraction and sale of fossil fuels in California. The multi-count complaints allege a variety of state common law claims, including public nuisance, negligent failure to warn, and trespass. The complaints contend that as result of the activities of these defendants, sea levels will rise which will cause billions of dollars in losses to each of the plaintiffs. 
These cases represent the latest in what has been to date a series of unsuccessful efforts to hold energy companies responsible for future speculative damages associated with alleged future environmental impacts associated with climate change. These cases will likely be subject to early dispositive motions seeking to have these cases thrown out of court at an early stage. We will continue to follow these cases and provide additional updates.