On September 26, 2017, EPA announced its new Smart Sectors program, a program aimed at easing the regulatory burden on industry. The official notice for this program was published in the Federal Register on September 26th (82 FR 44783), with a correction published on September 29th (82 FR 45586). EPA explained the purpose behind the Smart Sectors program in the notice:
EPA's Smart Sectors program will re-examine how EPA engages with industry in order to reduce unnecessary regulatory burden, create certainty and predictability, and improve the ability of both EPA and industry to conduct long-term regulatory planning while also protecting the environment and public health.
EPA has initially identified 13 sectors of industry to work with under this program, based on each sector's potential to improve the environment and public health:
Continue reading "EPA Announces Smart Sectors Program to Ease Regulatory Burden on Industry" »
---
Jenner &  Block is pleased to report that Sam Hirsch, former Acting Assistant Attorney General and Principal Deputy at the U.S. Department of Justice's Environment and Natural Resources Division (ENRD), has returned to the Firm as a Partner in our Washington, DC office. Sam was formerly an attorney with Jenner & Block until 2009 when he moved to the U.S. Department of Justice, where he served as Deputy Associate Attorney General  before taking on his most recent role. During his time at ENRD, Sam was primarily responsible for litigation and policy work relating to the prevention and cleanup of pollution, environmental challenges to federal programs, stewardship of public lands and natural resources, property acquisition, wildlife protection, and Indian rights and claims. As Acting Assistant Attorney General and Principal Deputy, he oversaw the drafting of more than 200 briefs, including more than 40 U.S. Supreme Court cert-stage, merits, and amicus briefs, as well as more than 150 appeal-recommendation memos to the Solicitor General. These briefs and memos dealt with cases in all 13 federal circuits and covered nearly the entire range of federal environmental and natural resources statutes, including the Clean Air Act, the Clean Water Act, the National Environmental Policy Act (NEPA), the Comprehensive Environmental Response, Compensation and Liability Act (CERCLA, or Superfund), the Oil Pollution Act, the Resource Conservation and Recovery Act (RCRA), the Safe Drinking Water Act, the Endangered Species Act, the Migratory Bird Treaty Act, the Marine Mammal Protection Act, and the Lacey Act.
Sam was involved in all phases of the Deepwater Horizon litigation, including helping structure the global settlement, which directed more than $8.1 billion toward restoring damaged natural resources in the Gulf of Mexico. He also drafted portions of  the criminal plea agreements that created the National Academy of Sciences' $500 million Gulf Research Program, which funds and conducts studies and projects to enhance oil-system safety, human health, and environmental resources in the Gulf of Mexico and other U.S. outer-continental-shelf regions that support oil and gas production. 
Sam may be reached at (202) 637-6335 or shirsch@jenner.com.  Welcome back Sam!  
---
Unless one has been living under a log (and even that might not be an excuse), we all know that Scott Pruitt was confirmed as U.S. EPA Administrator on February 17, 2017. However, the status of President Trump's other U.S. EPA nominations may not be as front and center. As such, here is a quick cheat sheet for those watching at home (current as of 9/21/2017):
General Counsel: Matthew Leopold. Mr. Leopold was nominated as General Counsel to U.S EPA in September 2017. Mr. Leopold was an attorney with the Environment and Natural Resources Division of DOJ for approximately six years and then became general counsel for Florida Department of Protection. Upon leaving FDEP in 2015, he joined the Florida-based law firm Carlton Fields. Mr. Leopold's nomination has been referred to the Senate Environmental and Public Works committee and his nomination (along with the nominations of Dourson, Wehrum and Ross) were to have been considered by the committee yesterday (Sept. 20th) but the hearings were cancelled when the Senate decided it had worked enough and adjourned early for the week.
 
Enforcement and Compliance Assurance: Susan Parker Bodine. Ms. Bodine was nominated as Assistant Administrator for the Office of Enforcement and Compliance Assurance in May 2017. Since 2015, Ms. Bodine has been serving as chief counsel on the Senate Environment and Public Works Committee and previously served as the Assistant Administrator of the Office of Land and Emergency Management. Ms. Bodine's nomination was approved by the Senate Environmental and Public Works committee on July 12th and she is awaiting full Senate confirmation. Ms. Bodine has over 29 years of environmental law experience, including having worked at two law firms and being the staff director and counsel for the House Transportation & Infrastructure Committee's water panel.
 
Chemical Safety and Pollution Prevention: Michael Dourson. Mr. Dourson was nominated in July 2017 to become the Assistant Administrator for the Office of  Chemical Safety and Pollution Prevention.  Mr. Dourson is a toxicologist who had formerly worked at U.S. EPA. After leaving U.S EPA in the 1990s, Mr. Dourson founded the non-profit group Toxicology Excellence for Risk Assessment which opponents have criticized for being at least partially funded by industry. Mr. Dourson is currently a professor at the University of Cincinnati. His nomination has been referred to the Senate Environmental and Public Works committee but his nomination hearing has been delayed. 
 
Office of Water: David Ross. Mr. Ross was nominated in September 2017 to become the Assistant Administrator of the Office of Water. Mr. Ross currently serves as Wisconsin's assistance attorney general and Director of the Environmental Protection Unit for the Wisconsin Department of Justice. Mr. Ross previously served in the Wyoming Attorney General's Office. Mr. Ross seems generally to have bi-partisan support and his nomination has been referred to the Senate Environmental and Public Works committee but his nomination hearing has been delayed.
 
Air and Radiation: William Wehrum. Mr. Wehrum was nominated in September 2017 to become the Assistant Administrator of the Office of Air and Radiation. Mr. Wehrum had previously served as U.S. EPA's acting assistant administrator for the Office of Air and Radiation from 2005 to 2007. He is currently with the law firm of Hunton & Williams and has over 31 years of experience working in the environmental field. Mr. Wehrum also seems to have some limited bi-partisan support but he was also nominated for this same position by President Bush in 2005 but his nomination was pulled after Democrats accused Mr. Wehrum of working with polluters.  This same charge is currently being levied by environmental organizations.  Interestingly, Mr. Wehrum is scheduled to argue before the D.C. Circuit on September 26th in a lawsuit challenging OSHA's silica rules pertaining to the construction industry.  His nomination has been referred to the Senate Environmental and Public Works committee but his nomination hearing has been delayed.
President Trump has yet to nominate someone for the Deputy Administrator. Potential nominees that had been floated were Jeff Holmsted and Andrew Wheeler, but for now, the position is held by Mike Flynn who had previously been U.S. EPA's Associate Deputy Administrator.
---
On Thursday, September 14th, from 5 pm to 7 pm, environmental attorneys and professionals will come together for a networking reception at Jenner & Block's offices in Chicago. Complimentary food and drinks will be provided thanks to the event's sponsors. This is the third year Jenner & Block has hosted this event, which continues to grow every year. Jenner & Block will be joined by a number of bar associations and organizations:
CBA Environmental Law Committee
CBA Young Lawyers Section Environmental Law Committee
ISBA Environmental Law Section
ABA Section of Environment, Energy, and Resources
Air & Waste Management Association Lake Michigan States Section
DRI Toxic Tort and Environmental Law Committee
Jenner & Block partner Allison Torrence is a former Chair of the CBA Environmental Law Committee and will be giving brief welcome remarks.
Details for this event are below. If you would like to join us at this reception, please RSVP here.
Environmental Attorney Reception
September 14, 2017 | 5:00 pm to 7:00 pm
Jenner & Block Conference Center | 45th Floor | 353 N. Clark St. | Chicago, IL 60654
Reception Sponsors:
---
By Steven M. Siros and Allison A. Torrence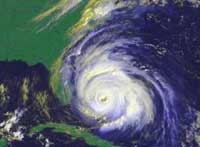 Following Hurricane Harvey, and with the pending landfall of Hurricane Irma, the manner and degree to which federal and state agencies coordinate environmental protection duties may seem chaotic and disorganized. However, there is a specific protocol that guides these federal agencies in taking steps to protect the environmental in anticipation of and following a hurricane.
As brief background, in 1988, the Robert T. Stafford Disaster Relief and Emergency Assistance Act (the "Stafford Act") was promulgated in an effort to establish an orderly process pursuant to which the Federal Government provides disaster and emergency assistance to State and local governments. At the request of the Governor of an affected State, the President may declare a major disaster or emergency. For example, on September 4, 2017, Florida Governor Rick Scott declared a state of emergency in anticipation of Hurricane Irma. Shortly thereafter, President Trump declared a major emergency. Upon declaration of such a major disaster or emergency, the President appoints a Federal Coordinating Officer ("FCO"), a FEMA official who is charged with coordination of Federal assistance to the affected State and local governments. 
FEMA's primary focus is protection of human life and the majority of federal resources are obviously directed towards that goal. However, FEMA also works closely with other agencies such as U.S. EPA and state environmental agencies to implement emergency response activities focused on protecting the environment. FEMA has established numerous Emergency Support Functions (ESFs), which provide the structure for coordinating interagency support for a Federal response to declared disasters and emergencies. U.S. EPA has been designated as the ESF Coordinator for Emergency Response # 10—Oil and Hazardous Materials Response.
Here are some key environmental issues that federal and state agencies focus on during a natural disaster such as a hurricane:
Continue reading "Who is in Charge of Protecting the Environment--The Role of U.S. EPA and State Environmental Agencies During a Hurricane" »
---
As the cleanup, rebuilding, and recovery continues in the aftermath of Hurricane Harvey, there has been increasing news coverage about the environmental consequences resulting from impacts of this devastating storm in Texas. We have all seen the coverage on the Arkema SA chemical plant explosion and fire in Crosby, Texas, as well as this weekend's news that 13 Superfund sites in the Houston area have been flooded and are experiencing possible damage. What we have not heard much about is action on the part of the Texas Commission on Environmental Quality (TCEQ) to do its part to allow residents and their commercial and industrial businesses to recover.
Last week, TCEQ issued a Request for Suspension of TCEQ Rules that may prevent, hinder, or delay necessary action in coping with Hurricane Harvey. The rules suspended in order to manage Hurricane Harvey impacts address regulatory obligations related to air, water, storage tank, fuel and waste management. In addition, TCEQ has developed a Hurricane Response webpage and made clear the Agency's priority is the recovery efforts helping to restore water and wastewater services as well as to assess damage, manage debris, and bring other critical services back online.
Most substantive federal environmental laws and their implementing regulations also provide emergency exemptions that can be triggered following any natural or manmade disaster to ensure laws do not interfere with rescue and recovery efforts. Most emergency exemptions require a declaration or finding on the part of the United States Environmental Protection Agency (EPA) or of another high-ranking government official. We will address EPA's Hurricane response actions in future blogs.
At a time when the residents of Texas need the best of their government, TCEQ is providing an excellent example of support, help, and a willingness to do what is right under the circumstances. Kudos to TCEQ!
---
State Street Global Advisors (SSGA), managing $2.6 trillion in assets, recently took action to motivate companies to treat climate change as a significant risk and to encourage businesses to ensure that assets and long-term business strategies are resilient to climate change impacts. SSGA published "Perspectives on Effective Climate Change Disclosure" to provide guidance to companies on best practices  for climate-related scenario-planning disclosure.
The new guidance provides insight into four (4) areas:
Governance and board oversight of climate change;
Establishing and disclosing long-term greenhouse gas emission goals;
Disclosing the average and range of carbon price assumptions; and
Discussing impacts of scenario planning on long-term capital allocation decisions.
The guidance is intended to identify current disclosure practices that are useful to investors in evaluating the robustness of climate-related scenario-planning exercises and climate-related strategic reports by companies in high impact sectors, such as oil and gas and mining.
SSGA drew upon its work with over 240 climate-related engagements with 168 companies that their Asset Stewardship Team had conducted over the past four (4) years.
This guidance document provides good insight to measure and evaluate existing climate change-related disclosures and may offer additional incentive to companies considering new or additional disclosures.
---
Following the disaster that has unfolded in Texas as a result of the unprecedented flooding caused by Hurricane Harvey, affected businesses might be asking whether they might be able to avail themselves of the "Act of God" defense that is embodied in several federal environmental laws and the Texas Health and Safety Code. If ever an event qualified as an "Act of God," many would likely agree that Hurricane Harvey falls into that category. However, if the experience of Hurricane Katrina provides any guidance, regulated entities are likely to face substantial hurdles triggering the "Act of God" defense for releases attributable to Hurricane Harvey.
Although not defined in the Texas Health and Safety Code, CERCLA defines an "Act of God" as the "unanticipated grave natural disaster or other natural phenomenon of an exceptional, inevitable, and irresistible character, the effects of which could not have been prevented, or avoided by the exercise of due care or foresight." 42 U.S.C. §9601(1). The Oil Pollution Act of 1990 contains a verbatim definition of "Act of God." 33 U.S.C. §2701(1). 
One might ask how many times the "Act of God" defense has been successfully asserted, and the answer is that there is not a single reported case where that defense has been successful.
Continue reading "Hurricane Harvey and Act of God Defense—Viable Defense or Futile Prayer" »