By Steven M. Siros and Allison A. Torrence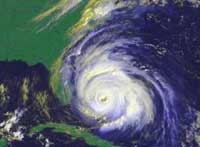 Following Hurricane Harvey, and with the pending landfall of Hurricane Irma, the manner and degree to which federal and state agencies coordinate environmental protection duties may seem chaotic and disorganized. However, there is a specific protocol that guides these federal agencies in taking steps to protect the environmental in anticipation of and following a hurricane.
As brief background, in 1988, the Robert T. Stafford Disaster Relief and Emergency Assistance Act (the "Stafford Act") was promulgated in an effort to establish an orderly process pursuant to which the Federal Government provides disaster and emergency assistance to State and local governments. At the request of the Governor of an affected State, the President may declare a major disaster or emergency. For example, on September 4, 2017, Florida Governor Rick Scott declared a state of emergency in anticipation of Hurricane Irma. Shortly thereafter, President Trump declared a major emergency. Upon declaration of such a major disaster or emergency, the President appoints a Federal Coordinating Officer ("FCO"), a FEMA official who is charged with coordination of Federal assistance to the affected State and local governments. 
FEMA's primary focus is protection of human life and the majority of federal resources are obviously directed towards that goal. However, FEMA also works closely with other agencies such as U.S. EPA and state environmental agencies to implement emergency response activities focused on protecting the environment. FEMA has established numerous Emergency Support Functions (ESFs), which provide the structure for coordinating interagency support for a Federal response to declared disasters and emergencies. U.S. EPA has been designated as the ESF Coordinator for Emergency Response # 10—Oil and Hazardous Materials Response.
Here are some key environmental issues that federal and state agencies focus on during a natural disaster such as a hurricane:
Performing initial evaluations of drinking water systems to identify potential vulnerabilities, and then performing post-disaster damage assessments to identify impacted systems and provide resources to bring those systems back on line as rapidly as possible. Over 4,000 public drinking water systems were impacted in Texas and Louisiana as a result of Hurricane Harvey.
Taking steps to secure federal and state cleanup sites (i.e., proactively removing drums of waste and either shutting down remedial systems or ensuring that those systems will continue to operate) in advance of the hurricane, and then promptly assessing damage to those sites and taking emergency measures to abate any ongoing releases to the environment.
Assessing conditions at major industrial facilities and proactively ensuring that chemical and waste containers are appropriately secured and assisting in the implementation of preventive measures (i.e. process shutdowns).
Assessing and taking steps to abate releases from smaller industrial facilities that are likely to lack the emergency preparedness plans that should be present and implemented at larger industrial facilities.
U.S. EPA also has the ability to address potential fuel shortages by waiving certain fuel emission requirements under the Clean Air Act, as has already occurred in response to Hurricane Harvey.
U.S. EPA has a general hurricane website that provides useful information about protecting health and the environment before and after a hurricane. U.S. EPA will also typically set up websites that are intended to keep the public informed as to the status of its ongoing operations. For example, U.S. EPA set up a website for Hurricane Harvey and a website for Hurricane Irma.  State regulatory agencies have also set up similar websites—TCEQ has a Hurricane Harvey website and FDEP has a Hurricane Irma website.  Although we certainly hope that Hurricane Irma veers far east off into the Atlantic, if it does not (which unfortunately appears likely to be the case), federal and state resources are being readied in an effort to prevent and mitigate adverse environmental impacts associated with this storm.