On November 22, 2019, the D.C. Circuit rejected a bid by the Trump Administration to fast-track litigation over the United States Environmental Protection Agency's ("USEPA") Affordable Clean Energy Rule governing greenhouse gas emissions from power plants. The Order similarly rejected an opposing bid by environmental groups and twenty U.S. States which sought to stall the litigation.
The litigation revolves around the Trump Administration's implementation of the Affordable Clean Energy Plan, a replacement for the Clean Power Plan enacted by the Obama Administration. The Obama-era Clean Power Plan—which itself was stalled by legal challenges—sought to impose carbon emissions caps on power plants and reduce the United States' greenhouse gas emissions by 32% from 2005 levels by the year 2030. In contrast, the Trump-era Affordable Clean Energy Plan seeks a more modest reduction of greenhouse gas emissions and provides further latitude for individual U.S. States to design their own plans for paring carbon dioxide emissions at power plants. The challengers to Trump's rule assert that the Affordable Clean Energy Plan does not meaningfully reduce greenhouse gas emissions and is a violation of USEPA's duty to address pollution from power plants under the Clean Air Act. 
In its response to the challenges, the USEPA asserted that an "[e]xpeditious resolution of the petitions … would provide certain over EPA's authority under the Clean Air Act, and the validity of the Affordable Clean Energy Rule promulgated under the Act." The Trump Administration's attempt to quickly resolve challenges to the Affordable Clean Energy Plan stems from the Administration's goal to fully implement its final rule prior to any potential administration changes from the 2020 elections. A swift ruling in the Trump Administration's favor would secure the validity of final rule and limit any future administration's options for imposing additional regulations of greenhouse gas emissions under Clean Air Act. However, as a result of the D.C. Circuit's ruling, it is estimated that the court will not hear oral arguments on the case until summer or fall of 2020, likely placing a final ruling after the results of the 2020 presidential election.
---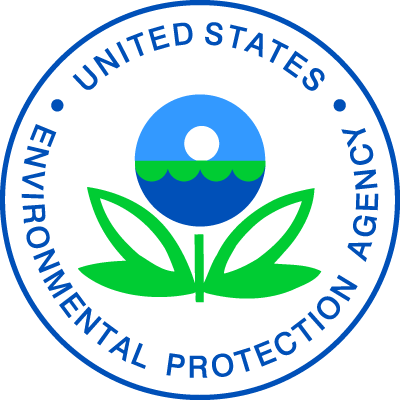 On November 25, 2019, U.S. EPA submitted an advance notice of proposed rulemaking (ANPR) for publication in the Federal Register seeking public comment on whether certain per- and polyfluoroalkyl substances (PFAS) should be added to the list of chemicals subject to reporting under Section 313 of the Emergency Planning and Community Right-to-Know Act (EPCRA). In its ANPR, U.S. EPA seeks comments on which, if any, PFAS compounds should be considered for listing, how to list them, and what would be the appropriate reporting thresholds given their persistence and bioaccumulation potential. U.S. EPA specifically notes that it is considering establishing a reporting threshold for PFAS that is lower than the usual statutory thresholds (25,000 pounds for manufacturing or processing and 10,000 pounds for otherwise using listing chemicals) due to concerns over the compounds environmental persistence and bioaccumulation potential.  The ANPR notes that perfluorooctanoic acid (PFOA) and perfluorooctane sulfonate (PFOS) have been the most widely studied PFAS compounds but notes that there are more than 600 PFAS compounds that are being manufactured and/or used in the United States. 
If added to the list of chemicals subject to reporting under EPCRA, affected companies would be required to report annually how much of each listed PFAS compound is released into the environment or otherwise managed through energy recovery, recycling or treatment. This information is then publicly available through the Toxic Release Inventory database. The ANPR comes on the heels of action by the House Energy and Commerce Committee that approved legislation  (H.R. 535) on November 20th that seeks to add at least 13 PFAS compounds to the list of chemicals subject to EPCRA reporting.
---
In conjunction with a publicity blitz surrounding the release of "Dark Waters," a movie targeting alleged environmental and health impacts associated with PFAS releases in Ohio and West Virginia, a group of environmental groups, lawmakers and other advocates of more stringent PFAS regulations launched a public clearinghouse that is intended to provide consumers with information on the adverse health impacts of PFAS and provide recommendations on ways to minimize exposure to these chemical substances. In a November 19, 2019 press conference, Mark Ruffalo (one of the actors in the "Dark Waters" movie) and Rob Bilott (author of the book Exposure), joined by members of Congress and several environmental groups, announced the launch of the clearinghouse, named "Fight Forever Chemicals," noting that purpose behind the clearinghouse is to bring the fight against forever chemicals from the margins to the mainstream and thereby demand stronger protections from leaders in office.
As has been discussed in previous blog entries, both the States and U.S. EPA are feeling increasing pressure to adopt stringent PFAS regulations. Some states such as California have already adopted screening levels as low as 5 parts per trillion for perfluorooctanoic acid (PFOA) in drinking water (and suggested that the levels could be as low as 0.1 parts per trillion), even though the science regarding the toxicity of these compounds is still in flux.  On November 21, 2019, U.S. EPA released its fall regulatory agenda in which it confirmed its intent to designate PFOA and perfluorooctanesulfonic acid (PFOS) as hazardous substances through one of the available statutory mechanisms in Section 102 of the Comprehensive Environmental Response, Compensation, and Liability Act (CERCLA). 
The publicity surrounding the launch of the clearinghouse and the opening of the movie will only increase the pressure felt by States and U.S. EPA.  As such, it is more important than ever for companies to ensure that they have carefully thought-out strategies in place to minimize the risks associated with PFAS impacts in the environment. These strategies need to take into consideration the allocation of PFAS risks in transactional settings, as well as assessing potential liabilities associated with historical manufacturing operations. The PFAS tidal wave seems to building, and companies should be proactive to guard against being caught up in the deluge.
---
On October 15th, the Department of Defense (DoD) issued an internal guidance document regarding CERCLA cleanup actions involving per- and polyfluoroalkyl substances (PFAS). The DoD guidance sets screening levels for three PFAS compounds that some have criticized as being inconsistent with draft screening levels that are in the process of being finalized by U.S. EPA.
DoD's October 15th guidance document adopts U.S. EPA's proposed screening level (in groundwater) of 40 parts per trillion (ppt) for sites containing both perfluorooctane sulfonate (PFOS) and perfluorooctanioic acid (PFOA). However, the DoD guidance adopts a higher screening level for sites containing only one of the three targeted PFAS compounds. For sites containing only PFOA or PFOS, the DoD screening level jumps to 400 ppt. The guidance also sets a screening level for perfluorobutanesulfonic acid (PFBS) (a shorter chain PFAS compound) at 40,000 ppt.
The DoD guidance is silent with respect to other PFAS compounds. The guidance also doesn't specify a particular clean-up level if the above-referenced screening levels are exceeded.  Instead, the guidance notes that a site-specific risk assessment will be conducted to determine if remedial measures are necessary. 
Notwithstanding the DoD guidance document, there is no indication that U.S. EPA will not continue to rely on its 40 ppt level screening (both for single- and combined-PFAS compound sites) and 70 ppt preliminary cleanup goal proposed in its draft interim guidelines for remediating PFAS-impacted groundwater at DoD sites.