The term "climate change litigation" has become a shorthand for a wide range of different legal proceedings associated with addressing the environmental impacts of climate change. Plaintiffs in climate change lawsuits may include individuals, non-governmental organizations, private companies, state or local level governments, and even company shareholders who, through various legal theories, allege that they have been harmed or will suffer future harm as a direct result of the world's changing climate. The targets of climate change litigation have included individual public and private companies, government bodies, and even entire industry groups. While there appears to be no shortage of plaintiffs, defendants, or legal theories emerging in climate change litigation, one clear trend is that the number of these lawsuits has grown dramatically in recent years. By one count, more than fifty climate change suits have been filed in the United States every year since 2009, with over one hundred suits being filed in both 2016 and 2017.
In light of the growing trend of climate change litigation, Jenner & Block's Corporate Environmental Lawyer blog is starting a periodic blog update which will discuss the emerging trends and key cases in this litigation arena.  In each update, our blog will focus on a sub-set of climate change cases and discuss recent decisions  on the topic. In Part 1 of this series, we will be discussing Citizen-Initiated Litigation Against National Governments.
Continue reading "Trends in Climate Change Litigation: Part 1" »
---
Last week, the Center for Biological Diversity and other environmental groups petitioned the Ninth Circuit for review of EPA Region 9's decision in December 2018 to issue a final prevention of significant deterioration (PSD) permit for the Palmdale Energy Project (Project), a gas-fired plant being developed in the city of Palmdale, CA. These environmental groups had previously but unsuccessfully challenged the permit in front of EPA's Environmental Appeals Board (EAB), arguing that a new control technology configuration—namely, replacing the combined-cycle turbines' duct burners with battery storage—should be used to satisfy EPA Region 9's "Best Available Control Technology" (BACT) requirements under the Clean Air Act (CAA). The EAB denied the environmental groups' appeal in October 2018. However, as the EAB explicitly recognized, "energy storage technology is a rapidly growing development in the electrical power supply sector," and therefore the totality of the environmental groups' efforts may spur additional consideration of battery storage as an option for facilities to meet their obligations under the CAA.
Continue reading "BACT to the Future: Enviros Petition for Review on Natural Gas Power Plant Air Permit, Saying Batteries Are "BACT" Under the Clean Air Act" »
---
 By Gabrielle Sigel
OSHA's Directorate of Enforcement Programs recently issued an enforcement memorandum to all OSHA Regional Administrators providing a new "Enforcement Policy for Respiratory Hazards Not Covered by OSHA Permissible Exposure Limits" ("Enforcement Policy"). OSHA's 2003 policy on the same topic is now superseded and archived.
The Enforcement Policy explains how and when OSHA will cite an employer for respiratory hazards from an air contaminant under the OSH Act's General Duty Clause ("GDC"). The GDC is the statutory requirement that an employer "furnish to each of his employees employment and a place of employment which are free from recognized hazards that are causing or are likely to cause death or serious physical harm."  29 U.S.C. § 654(a)(1).  By regulation, OSHA has stated that "An employer who is in compliance with any standard in this part shall be deemed to be in compliance with the requirement of section 5(a)(1) of the Act, but only to the extent of the condition, practice, means, method, operation, or process covered by the standard." 29 CFR 1910.5(f).  There is an open question as to whether and when an employer is in violation of the law if either (a) OSHA has not set a regulatory exposure limit for a particular chemical; or (b) exposures are below OSHA's regulatory Permissible Exposure Limit ("PEL"), but above another organization's recommended occupational exposure limit ("OEL") for the same chemical.  An OEL can be issued by, for example, an industry group, U.S. EPA, the National Institute for Occupational Safety and Health, or the American Conference of Governmental Industrial Hygienists.
OSHA's new Enforcement Policy states that a GDC violation for airborne chemical exposures cannot be alleged unless OSHA can meet the 4-element standard of proof imposed by the courts for any GDC violation:
Continue reading "New OSHA Enforcement Policy Under General Duty Clause for Worksite Exposure to Air Contaminants" »
---
The Trump Administration has released its Fall 2018 Unified Agenda of Regulatory and Deregulatory Actions. This regulatory agenda "reports on the actions administrative agencies plan to issue in the near and long term [and] demonstrates this Administration's ongoing commitment to fundamental regulatory reform and a reorientation toward reducing unnecessary regulatory burdens on the American people."
According to the Trump Administration, the regulatory agenda reflects the following broad regulatory reform priorities:
Advancing Regulatory Reform
Public Notice of Regulatory Development
Transparency
Consistent Practice across the Federal Government
The EPA-specific regulatory agenda lists 148 regulatory actions in either the proposed rule stage or final rule stage, and provides information about the planned regulatory actions and the timing of those actions. Notable regulatory actions under consideration by EPA include:
More information, and EPA's Statement of Priorities, can be found here.
---
On September 13, 2018, the United States Environmental Protection Agency ("EPA") took the final, unprecedented step of adding a contaminated site to the Superfund National Priorities List ("NPL") based solely on the risk to human health posed by indoor air vapor intrusion at the site. The newly designated site, which consists of the former Rockwell International Wheel & Trim facility and its surrounding 76 acres (the "Site"), is located in Grenada, Mississippi. The Site has an extensive history. Beginning in 1966, the Rockwell facility operated as a wheel cover manufacturing and chrome plating plant. After chrome plating operations ceased in 2001, the facility was used for metal stamping until approximately 2007. According to EPA, the Site's historic operations resulted in multiple releases of trichloroethene, toluene, and hexavalent chromium into the surrounding soil and adjacent wetland. However, EPA's primary concern—and reason for listing the site—is the potential for airborne volatile organic compounds ("VOCs") to enter the facility through cracks, joints, and other openings, resulting in contaminated indoor air. The potential for indoor air contamination appears to be of particular concern to EPA, given that nearly 400 individuals currently work within the facility.
The Site will now join a list of approximately 160 contaminated sites that have been federally designated as NPL sites. The NPL includes the nation's most contaminated and/or dangerous hazardous waste sites. A contaminated site must be added to the NPL to become eligible for federal funding for permanent cleanup under the Comprehensive Environmental Response, Compensation, and Liability Act. While EPA's decision to list the Site based on risks from indoor air contamination is unprecedented, the move is not all together surprising, given EPA's recent rulemaking actions. In May 2017, EPA passed a final rule expanding the list of factors the agency is allowed to consider when designating NPL sites to specifically include risks to human health from impacted indoor air. In the preamble to the rule, EPA noted that it needed the authority to list sites on the basis of significant risk to human health from vapor intrusion contamination. 
In contrast to EPA's position, environmental consultants operating at the Site have strongly opposed the NPL designation. Several of the firms submitted comments on the final listing, asserting that EPA's risk evaluation failed to take into account the Sub Slab Depressurization System ("SSDS") installed at the facility in 2017, which subsequently reduced levels of VOCs in the indoor air to safe levels. However, EPA rejected these arguments, noting that even though the SSDS may protect workers from immediate threats, "it is not intended to address possible long-term remedial goals such as addressing the sources of the contamination below the building."
EPA's designation of the Site should alert potentially responsible parties that vapor intrusion issues may result in an increased chance of a site becoming listed on the NPL. In addition, parties relying on engineering controls to maintain compliant indoor air vapor levels should note the potential for EPA to deem such actions insufficient as long-term site remedies.
---
United Airlines became the first U.S. airline to publicly commit to reducing its greenhouse gas emissions (GHG) by 50% by 2050. In a press release issued on September 13, 2018, United Airlines explained that it would achieve that reduction by expanding its use of more sustainable biofuels and by relying on more fuel-efficient aircraft and implementing other operational changes to better conserve fuel. United Airlines' commitment to reduce GHG emissions by 50% by 2020 is consistent with reduction targets established by the International Air Transport Association in May 2018. 
U.S. EPA has yet to regulate GHG emissions from aircraft in the United States, notwithstanding U.S. EPA's July 25, 2016 endangerment finding for GHG emissions from aircraft and U.S. EPA's Advanced Notice of Proposed Rulemaking contemplating adoption of the International Civil Aviation Organization's (ICAO) aviation carbon emission design standards. 
The decision by United Airlines is likely to be followed by other U.S. carriers that have international routes because those carriers will be subject to the ICAO standards when flying internationally.
---
A combination of stagnant power consumption growth and the rise of natural gas and renewable power sources has resulted in the displacement and potential closure of many older coal and nuclear power plants in the United States. According to the U.S. Energy Information Administration, since 2008, coal and nuclear energy have seen a continuous decline in their percentage of the nation's total energy generation market. And in 2015, the closure of coal fueled power plants accounted for more than 80% of the nation's retired energy generating capacity.
In an attempt to reverse these trends, President Donald Trump has ordered Energy Secretary Rick Perry to take "immediate action" to stem the closure of nuclear and coal power plants. In an official White House statement issued on June 1, 2018, the Trump Administration stated that "keeping America's energy grid and infrastructure strong and secure protects our national security… Unfortunately, impending retirements of fuel-secure power facilities are leading to a rapid depletion of a critical part of our nation's energy mix, and impacting the resilience of our power grid." 
The statement is not the first time the Administration has asserted that coal and nuclear plants are critical to national security. In January of this year, Mr. Perry presented a sweeping proposal to the Federal Energy Regulatory Commission ("FERC"), which requested subsidies for struggling coal and nuclear plants that were no longer able to operate profitably in the current energy markets. In presenting the proposal, Mr. Perry argued that coal and nuclear plants' unique ability to store at least 90 days of fuel on-site made the energy sources critical to the reliability and stability of the United States' energy markets. In a 5-0 decision, FERC rejected the Energy Secretary's proposal, and casted doubt on Mr. Perry's claims that energy markets would become vulnerable and unreliable without contributions from coal and nuclear power.
It appears the Trump Administration may now be seeking a more direct route to provide assistance to coal and nuclear power plants. According to Bloomberg, a draft memo from the Department of Energy ("DOE") reveals that the agency is considering using its authority under Section 202(c) of the Federal Power Act and the Defense Production Act of 1950 to force regional grid operators to buy electricity from a list of coal and nuclear plants the department deems crucial to national security. The plan would require suppliers to purchase power from the plants for 24 months in order to starve off closures as the Administration works to provide a long-term solution. If the DOE plan is implemented, it is likely to face legal challenges from both utilities and environmental groups. Regardless of whether the DOE elects to pursue this strategy, it appears that the Trump Administration is focused on working to protect aging coal and nuclear plants.
---
Congressman Morgan Griffith (R-VA) has introduced a discussion draft of a bill that proposes to revise the definition of "modification" in the Clean Air Act (CAA) to "clarify when a physical change in, or change in the method of operation of, a stationary source constitutes a modification or construction."
Under current law, EPA determines whether a change at an existing facility is a "modification" that requires new source review (NSR) by looking at whether the change increases the annual emission rate of an air pollutant. Under Congressman Griffith's proposal, a change at an existing facility will only be a "modification" if it results in an increase to the hourly emission rate of an air pollutant. This change is significant because it would enable facilities to make changes that would allow them to operate for longer hours, thus increasing annual emissions, as long as the hourly emissions don't increase.
The proposed bill also makes clear that the term "modification" does not include changes to an existing stationary source that reduce the amount of any air pollutant or that are designed to restore, maintain, or improve the reliability or safety of the source.
At the May 16, 2018, Energy and Commerce Committee Subcommittee on the Environment hearing, William Wehrum, EPA Assistant Administrator for Air and Radiation, told the subcommittee that he strongly supported the proposed bill. The Democrats on the subcommittee opposed the proposal and ranking member Frank Pallone, Jr. (D-NJ) made a statement critical of the proposed bill:
Continue reading "EPA Air Chief Supports Draft House Bill Revising CAA 'Modification' Definition" »
---
In 2016, the world underwent its largest ever annual increase in renewable power by adding an estimated 161 gigawatts of capacity in renewable power generation. The increase stemmed from a world-wide investment of USD $240 billion in renewable energy, marking the seventh straight year that the world's investment in renewable power sources topped $200 billion dollars. Despite the world's growing investment in renewable power, an estimated 1.2 billion people still live without access to electricity. Individuals without electricity must supplement their energy needs through fuel based lighting and heating. Burning these sources is not only more expensive relative to many forms of renewable power, but also results in the release of toxic fumes and black carbon, which are major contributors to local air pollution and climate change.
Continue reading "Can Blockchain Technology Disrupt Renewable Energy Finance?" »
---
NextEra Energy Resources LLC ("NextEra"), the largest generator of wind energy in North America, is currently locked in legal disputes with local townships over its new wind energy project, the "Tuscola Wind III Energy Center."  NextEra's subsidiary, Tuscola Wind III LLC ("Tuscola"), plans to construct the 55 turbine wind farm across the Fairgrove, Almer, and Ellington Townships of Tuscola Country, Michigan.  The project, if completed, will be the third wind farm constructed by NextEra in Tuscola County.  The proposed $200 million dollar wind farm is projected to supply wind energy for up to 50,000 homes.
After reaching agreements with nearly 100 landowners to secure land for the project, Tuscola submitted a Special Land Use Permit ("SLUP") to the local townships for construction and operation of the wind farm.  However, two of the townships, Almer and Ellington, denied the permits and enacted one year moratoriums on the construction of wind farms.  According to Tuscola, its permits were blocked by newly elected members of the Townships' Boards who were affiliated with a regional anti-wind citizens advocacy group.  The company alleged that the organization was engaged in a systematic effort to block the Tuscola project and that the group had used "tactics of intimidation, threats of lawsuits, referenda, and recalls . . . in an effort to prevent the development of wind projects."
The company is now fighting back.  In lawsuits filed in the Eastern District of Michigan, NextEra is seeking to have the Board of Trustees' denial of the SLUP overturned.  On November 3, 2017, the district court issued its first decision on the matter, affirming the denial of the SLUP by the Almer Township.  The court found that the Township's Board had properly denied the application after it determined that the purposed wind farm would violate Almer's noise zoning ordinance. The court noted that although Almer's noise ordinance was admittedly ambiguous, the Board should be provided deference to interpret the meaning of its own ordinance.  Finding that the board's interpretation of the ordinance was reasonable, the court elected not to overturn the decision.
On March 13, 2018, the district court reached a markedly different result in Tuscola's parallel suit against the Ellington Township.  Here, the District Court overturned the Ellington Township's denial of the SLUP.  Unlike the Almer Township Board, it appears Ellington's Board refused to even consider the merits of Tuscola's SLUP, and relied entirely on its newly enacted moratorium to block consideration of the application.  The Court concluded that the township's moratorium was an inappropriate suspension of its zoning ordinance, and was thus void.  Therefore, the Board could no longer rely on the moratorium as a reason to refuse to consider the SLUP application.  Left open by the decision was whether Ellington could successfully deny the SLUP on other grounds or what timeframe the township had to approve/deny the permit.  Interestingly, the Ellington decision arrived exactly one day after the district court reaffirmed its earlier holding in the Almer case (Both decisions were authored by the same Judge). 
Finally, in the newest twist, landowners of property proposed for the Tuscola Wind III site have now filed suit in Tuscola County Circuit Court seeking a court order to ouster the newly elected board members alleged to be part of the anti-wind organization. The ultimate resolution of Tuscola's dispute may end up relying in part on the success of this new suit.
---
As reported in Salon and Law360 (sub. req.), states, the "laboratories of democracy," continue to attempt to experiment with legislation carbon rules or taxes. Washington and Oregon are the latest examples, although such efforts have so far failed. Washington's proposal would have taxed carbon emissions, whereas Oregon's proposal would have established a cap-and-trade program.
After the Washington tax bill failed, a coalition of environmental, community and labor groups filed a proposed citizens' initiative that would put a price on carbon emissions. The proposal would charge $15 per metric ton of carbon content of fossil fuels and electricity sold or used in the state starting in 2020. It would increase by $2 a year in 2021 until the state meets its carbon emissions reduction goal for 2035.
As of February of this year, as reported in Law360 (sub. req.), 10 states have released bills to combat climate change and raise revenue by using the tax system, with some 30 different bills in play. According to this report, the range of carbon taxes are from $5-35/ton (bills in Vermont set the base rate at $5 per ton of carbon while bills in New York set it at $35 per ton).
These state-level efforts underscore the challenge of convincing the public and a broad base of stakeholders to act on a problem that Congress first tried to address over a decade ago, most famously through the McCain-Lieberman Climate Stewardship Act of 2003 and the Waxman-Markey American Clean Energy and Security Act of 2009. Interestingly, it may be this patchwork of state-level action that induces Congress to act sometime in the future.
---
On July 25, 2017, Environmental Protection Agency ("EPA") administrator Scott Pruitt's "Superfund Task Force" issued a final report revealing the Task Force's recommendations for streamlining the remediation process of over 1,300 Superfund sites currently overseen by the EPA.  The Task Force's recommendations included a strong emphasis on facilitating the redevelopment of Superfund sites by encouraging private sector investment into future use of contaminated sites.  The recommendations were subsequently adopted by Mr. Pruitt, who has repeatedly affirmed that a top priority of the administration is revamping the Superfund program.  In the recent months, it appears EPA and the Trump administration have taken new steps to further the objective of pushing private redevelopment for Superfund Sites. 
On January 17, 2018, EPA posted a "Superfund Redevelopment Focus List" consisting of thirty-one Superfund sites that the agency believes "pose the greatest expected redevelopment and commercial potential."  EPA claims that the identified sites have significant redevelopment potential based on previous outside interest, access to transportation corridors, high land values, and other development drivers.  "EPA is more than a collaborative partner to remediate the nation's most contaminated sites, we're also working to successfully integrate Superfund sites back into communities across the country," said EPA Administrator Scott Pruitt.  "[The] redevelopment list incorporates Superfund sites ready to become catalysts for economic growth and revitalization."
Along the same lines, President Donald Trump's sweeping infrastructure proposal, released February 12, 2018, proposed an amendment to the Comprehensive Environmental Response, Compensation, and Liability Act ("CERCLA") that would allow Superfund sites to access funding from the EPA's Brownfield Program, which the administration believes could help stimulate redevelopment of the sites.  The proposal further requests Congress pass an amendment to CERCLA that would allow EPA to enter into settlement agreements with potentially responsible parties to clean up and reuse Superfund sites without filing a consent decree or receiving approval from the Attorney General.  The proposal claims that CERCLA's limitations "hinder the cleanup and reuse of Superfund sites and contribute to delays in cleanups due to negotiations."
Time will tell whether the administration's strategy will be enough to entice new development into the Superfund sites.  To follow the progress of EPA's Superfund redevelopment efforts, visit EPA's Superfund Redevelopment Initiative website here. 
---
On Monday, March 5, 2018, EPA issued a report titled EPA Year in Review 2017-2018. The report contains an introductory letter from Administrator Pruitt, who states that he has been "hard at work enacting President Donald Trump's agenda during [his] first year as EPA Administrator." The report highlights accomplishments at EPA over the past year, with a focus on the roll back of regulations from the Obama Administration, such as the Clean Power Plan and the Waters of the United States Rule. Administrator Pruitt stated that "[i]n year one, EPA finalized 22 deregulatory actions, saving Americans more than $1 billion in regulatory costs."
According to the report, Administrator Scott Pruitt set forth a "back-to-basics agenda" with three objectives:
Refocusing the Agency back to its core mission
Restoring power to the states through cooperative federalism
Adhering to the rule of law and improving Agency processes
The report also identifies EPA's "core mission" as "clean air, land, and water," and argues that in recent years, "central responsibilities of the Agency took a backseat to ideological crusades, allowing some environmental threats – like cleaning up toxic land – to go unaddressed." In light of these alleged lapses, EPA states that:
Continue reading "EPA "Year in Review"" »
---
By Andi Kenney 
On January 19, 2018, OSHA issued a citation to Spirit Aerosystems, Inc., alleging one willful and five serious violations of the OSHA hexavalent chromium standard (29 CFR 1910.1026) and assessing $194,006 in penalties.
In the citation, OSHA alleges that the manufacturer of aerostructures (including portions of fuselages) willfully failed to prevent employee exposures to levels above the permissible exposure limit (PEL) of 5.0 ug/m3 8 hour time weighted average (TWA) and to implement feasible engineering and work practice controls "to reduce employee exposure to the lowest achievable level." The citation notes an employee who was sanding and grinding was exposed to hexavalent chromium at 9.0 ug/m3 on a time weighted average, 1.8 times the PEL.
The citation further alleges that Spirit Aerosystems did not perform periodic monitoring every three months, did not perform monitoring when process changed, did not demarcate a regulated area for hex chrome, allowed employees to leave the hex chrome work area without removing contaminated clothing and equipment, and did not adequately train employees regarding the OSHA hex chrome standard. 
The citation is notable for several reasons. First, it is an indication that OSHA is still actively enforcing the hex chrome standard. Second, it underscores OSHA's position that an increased scheduled work load is a process change that would require additional exposure monitoring. Third, it affirms that the aircraft painting exception, which establishes a 25 ug/m3 exposure limit, does not apply to grinding and sanding operations. Finally, it raises questions about how far an employer has to go to reduce exposures—does the employer's obligation to implement controls require it to reduce exposure "to the lowest achievable level" as alleged in the citation or does the employer meet its obligation if it reduces exposure to the PEL?
---
On February 7, 2018, the Federal Energy Regulatory Commission ("FERC") moved for a last-minute review to save the Sabal Trail natural gas pipeline just hours before it was scheduled to be shut down.  In a motion filed on Tuesday in the U.S. Court of Appeals for the District of Columbia, FERC asked the court for a 45-day stay of issuance of the court's mandate to allow the agency to issue an order on remand reauthorizing certificates for the pipeline project.
The request stems from an August 22, 2017 D.C. Circuit opinion concluding that FERC did not adequately analyze the impacts of greenhouse gas ("GHGs") emissions that would result from the construction and operation of the $3.5 billion pipeline.  The court concluded that FERC had failed to comply with the requirements of the National Environmental Policy Act ("NEPA") because the agency's Environmental Impact Statement ("EIS") did not consider the indirect environmental effects of authorizing the transportation of natural gas to be burned, which in turn generates GHG emissions.  The court remanded the matter back to FERC to give a quantitative estimate of the downstream GHG emissions that will stem from the pipeline or explain specifically why it was not able to do so.
On January 31, 2018, the D.C. Circuit court denied FERC's petition to rehear the issue, setting the stage for a one week countdown to the shutdown of the major gas network, which has been operating since June 2017.  On Monday, FERC took a major step to keeping the pipeline in service by issuing a revised supplemental environmental impact statement ("SEIS"), but neglected to state whether it would issue an emergency order to prevent shutdown of the Sabal Trail pipeline.  However, it is unclear if FERC has the authority to immediately reissue certificates to the pipeline prior to a thirty day wait period following the issuance of the SEIS.  This may explain why the agency elected to request a short stay from the court for it to reauthorize the pipeline.
In its February 7th motion, FERC asserted that "[i]f pipeline service is halted, Florida Power & Light may not be able to meet its customers' electricity needs efficiently or reliably."  The utility services an estimated 4.9 million households in Florida.  FERC's motion automatically stays the court's mandate until February 16, which is when responses to the motion are due.
It is also unclear whether the D.C. Circuit will ultimately approve FERC's SEIS.  The document provides an estimate that the pipeline could increase Florida's GHG emissions by 3.6 to 9.9% over 2015 levels.  However, the agency declined to comment on the potential environmental effects from that increase, noting there was no "suitable" scientific method for doing so. We will continue to follow this issue and will provide updates as events warrant.
---
In what should be a wake-up call for companies that ship lithium batteries, the U.S. Transportation Department's Federal Aviation Administration ("FAA") recently levied a $1.1 million civil penalty for alleged violations of DOT shipping regulations. According to the FAA, on June 1, 2016, a Florida-based battery distribution company offered four shipments of 24-volt lithium batteries to FedEx for air transport. One of the batteries is alleged to have caught fire while being transported on a FedEx truck after having been shipped on an aircraft, destroying the truck. FAA contends that the shipped batteries failed both UN and U.S. testing standards, were not equipped to prevent reverse current flow, and were improperly packaged. FAA also alleges that the company did not provide proper training to its employees.
Although the $1.1M penalty has not been finalized, companies that ship lithium should ensure that their shipments are in full compliance with all applicable DOT shipping regulations. The transportation of lithium batteries in aircraft is the subject of ongoing evaluation and scrutiny by the FAA and companies that are deemed to be in violation of these requirements are likely to face significant penalties as evidenced by the $1.1M fine referenced above.
---
By Steven M. Siros and Allison A. Torrence
As 2017 draws to an end, we wanted to thank everyone that follows our Corporate Environmental Lawyer blog. 2017 has been an interesting year and we have enjoyed providing information on critical environmental, health and safety issues for the regulated community. As part of the year in review, we thought it might be interesting to highlight the most popular posts from each of the four quarters in 2017.
Q1 2017: 
Q2 2017:
Q3 2017:
Q4 2017:
We look forward to continuing to blog on breaking environmental, health and safety issues and we are sure that we will have plenty to blog about in 2018. Warmest wishes for a wonderful holiday season.
Steve Siros and Allison Torrence
---
DirecTV recently agreed to pay $9.5 million to settle claims by the State of California that it had illegally shipped hazardous wastes such as batteries and aerosol cans to local landfills across the state. California accused DirecTV of violating California's Hazardous Waste Control Law and Unfair Competition Law after an investigation of DirecTV dumpsters at 25 facilities throughout the state identified violations at each location. DirecTV agreed to pay $8.9 million in civil penalties, costs, and supplemental environmental projects, and another $580,000 on measures aimed at ensuring future compliance with California's hazardous waste regulations. The company also agreed to injunctive relief prohibiting future violations.
---
On September 26, 2017, EPA announced its new Smart Sectors program, a program aimed at easing the regulatory burden on industry. The official notice for this program was published in the Federal Register on September 26th (82 FR 44783), with a correction published on September 29th (82 FR 45586). EPA explained the purpose behind the Smart Sectors program in the notice:
EPA's Smart Sectors program will re-examine how EPA engages with industry in order to reduce unnecessary regulatory burden, create certainty and predictability, and improve the ability of both EPA and industry to conduct long-term regulatory planning while also protecting the environment and public health.
EPA has initially identified 13 sectors of industry to work with under this program, based on each sector's potential to improve the environment and public health:
Continue reading "EPA Announces Smart Sectors Program to Ease Regulatory Burden on Industry" »
---
Jenner &  Block is pleased to report that Sam Hirsch, former Acting Assistant Attorney General and Principal Deputy at the U.S. Department of Justice's Environment and Natural Resources Division (ENRD), has returned to the Firm as a Partner in our Washington, DC office. Sam was formerly an attorney with Jenner & Block until 2009 when he moved to the U.S. Department of Justice, where he served as Deputy Associate Attorney General  before taking on his most recent role. During his time at ENRD, Sam was primarily responsible for litigation and policy work relating to the prevention and cleanup of pollution, environmental challenges to federal programs, stewardship of public lands and natural resources, property acquisition, wildlife protection, and Indian rights and claims. As Acting Assistant Attorney General and Principal Deputy, he oversaw the drafting of more than 200 briefs, including more than 40 U.S. Supreme Court cert-stage, merits, and amicus briefs, as well as more than 150 appeal-recommendation memos to the Solicitor General. These briefs and memos dealt with cases in all 13 federal circuits and covered nearly the entire range of federal environmental and natural resources statutes, including the Clean Air Act, the Clean Water Act, the National Environmental Policy Act (NEPA), the Comprehensive Environmental Response, Compensation and Liability Act (CERCLA, or Superfund), the Oil Pollution Act, the Resource Conservation and Recovery Act (RCRA), the Safe Drinking Water Act, the Endangered Species Act, the Migratory Bird Treaty Act, the Marine Mammal Protection Act, and the Lacey Act.
Sam was involved in all phases of the Deepwater Horizon litigation, including helping structure the global settlement, which directed more than $8.1 billion toward restoring damaged natural resources in the Gulf of Mexico. He also drafted portions of  the criminal plea agreements that created the National Academy of Sciences' $500 million Gulf Research Program, which funds and conducts studies and projects to enhance oil-system safety, human health, and environmental resources in the Gulf of Mexico and other U.S. outer-continental-shelf regions that support oil and gas production. 
Sam may be reached at (202) 637-6335 or shirsch@jenner.com.  Welcome back Sam!  
---
On Thursday, September 14th, from 5 pm to 7 pm, environmental attorneys and professionals will come together for a networking reception at Jenner & Block's offices in Chicago. Complimentary food and drinks will be provided thanks to the event's sponsors. This is the third year Jenner & Block has hosted this event, which continues to grow every year. Jenner & Block will be joined by a number of bar associations and organizations:
CBA Environmental Law Committee
CBA Young Lawyers Section Environmental Law Committee
ISBA Environmental Law Section
ABA Section of Environment, Energy, and Resources
Air & Waste Management Association Lake Michigan States Section
DRI Toxic Tort and Environmental Law Committee
Jenner & Block partner Allison Torrence is a former Chair of the CBA Environmental Law Committee and will be giving brief welcome remarks.
Details for this event are below. If you would like to join us at this reception, please RSVP here.
Environmental Attorney Reception
September 14, 2017 | 5:00 pm to 7:00 pm
Jenner & Block Conference Center | 45th Floor | 353 N. Clark St. | Chicago, IL 60654
Reception Sponsors:
---
By Steven M. Siros and Allison A. Torrence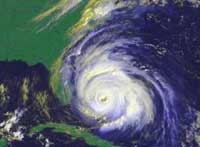 Following Hurricane Harvey, and with the pending landfall of Hurricane Irma, the manner and degree to which federal and state agencies coordinate environmental protection duties may seem chaotic and disorganized. However, there is a specific protocol that guides these federal agencies in taking steps to protect the environmental in anticipation of and following a hurricane.
As brief background, in 1988, the Robert T. Stafford Disaster Relief and Emergency Assistance Act (the "Stafford Act") was promulgated in an effort to establish an orderly process pursuant to which the Federal Government provides disaster and emergency assistance to State and local governments. At the request of the Governor of an affected State, the President may declare a major disaster or emergency. For example, on September 4, 2017, Florida Governor Rick Scott declared a state of emergency in anticipation of Hurricane Irma. Shortly thereafter, President Trump declared a major emergency. Upon declaration of such a major disaster or emergency, the President appoints a Federal Coordinating Officer ("FCO"), a FEMA official who is charged with coordination of Federal assistance to the affected State and local governments. 
FEMA's primary focus is protection of human life and the majority of federal resources are obviously directed towards that goal. However, FEMA also works closely with other agencies such as U.S. EPA and state environmental agencies to implement emergency response activities focused on protecting the environment. FEMA has established numerous Emergency Support Functions (ESFs), which provide the structure for coordinating interagency support for a Federal response to declared disasters and emergencies. U.S. EPA has been designated as the ESF Coordinator for Emergency Response # 10—Oil and Hazardous Materials Response.
Here are some key environmental issues that federal and state agencies focus on during a natural disaster such as a hurricane:
Continue reading "Who is in Charge of Protecting the Environment--The Role of U.S. EPA and State Environmental Agencies During a Hurricane" »
---
As the cleanup, rebuilding, and recovery continues in the aftermath of Hurricane Harvey, there has been increasing news coverage about the environmental consequences resulting from impacts of this devastating storm in Texas. We have all seen the coverage on the Arkema SA chemical plant explosion and fire in Crosby, Texas, as well as this weekend's news that 13 Superfund sites in the Houston area have been flooded and are experiencing possible damage. What we have not heard much about is action on the part of the Texas Commission on Environmental Quality (TCEQ) to do its part to allow residents and their commercial and industrial businesses to recover.
Last week, TCEQ issued a Request for Suspension of TCEQ Rules that may prevent, hinder, or delay necessary action in coping with Hurricane Harvey. The rules suspended in order to manage Hurricane Harvey impacts address regulatory obligations related to air, water, storage tank, fuel and waste management. In addition, TCEQ has developed a Hurricane Response webpage and made clear the Agency's priority is the recovery efforts helping to restore water and wastewater services as well as to assess damage, manage debris, and bring other critical services back online.
Most substantive federal environmental laws and their implementing regulations also provide emergency exemptions that can be triggered following any natural or manmade disaster to ensure laws do not interfere with rescue and recovery efforts. Most emergency exemptions require a declaration or finding on the part of the United States Environmental Protection Agency (EPA) or of another high-ranking government official. We will address EPA's Hurricane response actions in future blogs.
At a time when the residents of Texas need the best of their government, TCEQ is providing an excellent example of support, help, and a willingness to do what is right under the circumstances. Kudos to TCEQ!
---
State Street Global Advisors (SSGA), managing $2.6 trillion in assets, recently took action to motivate companies to treat climate change as a significant risk and to encourage businesses to ensure that assets and long-term business strategies are resilient to climate change impacts. SSGA published "Perspectives on Effective Climate Change Disclosure" to provide guidance to companies on best practices  for climate-related scenario-planning disclosure.
The new guidance provides insight into four (4) areas:
Governance and board oversight of climate change;
Establishing and disclosing long-term greenhouse gas emission goals;
Disclosing the average and range of carbon price assumptions; and
Discussing impacts of scenario planning on long-term capital allocation decisions.
The guidance is intended to identify current disclosure practices that are useful to investors in evaluating the robustness of climate-related scenario-planning exercises and climate-related strategic reports by companies in high impact sectors, such as oil and gas and mining.
SSGA drew upon its work with over 240 climate-related engagements with 168 companies that their Asset Stewardship Team had conducted over the past four (4) years.
This guidance document provides good insight to measure and evaluate existing climate change-related disclosures and may offer additional incentive to companies considering new or additional disclosures.
---
Following the disaster that has unfolded in Texas as a result of the unprecedented flooding caused by Hurricane Harvey, affected businesses might be asking whether they might be able to avail themselves of the "Act of God" defense that is embodied in several federal environmental laws and the Texas Health and Safety Code. If ever an event qualified as an "Act of God," many would likely agree that Hurricane Harvey falls into that category. However, if the experience of Hurricane Katrina provides any guidance, regulated entities are likely to face substantial hurdles triggering the "Act of God" defense for releases attributable to Hurricane Harvey.
Although not defined in the Texas Health and Safety Code, CERCLA defines an "Act of God" as the "unanticipated grave natural disaster or other natural phenomenon of an exceptional, inevitable, and irresistible character, the effects of which could not have been prevented, or avoided by the exercise of due care or foresight." 42 U.S.C. §9601(1). The Oil Pollution Act of 1990 contains a verbatim definition of "Act of God." 33 U.S.C. §2701(1). 
One might ask how many times the "Act of God" defense has been successfully asserted, and the answer is that there is not a single reported case where that defense has been successful.
Continue reading "Hurricane Harvey and Act of God Defense—Viable Defense or Futile Prayer" »