On September 26, 2017, EPA announced its new Smart Sectors program, a program aimed at easing the regulatory burden on industry. The official notice for this program was published in the Federal Register on September 26th (82 FR 44783), with a correction published on September 29th (82 FR 45586). EPA explained the purpose behind the Smart Sectors program in the notice:
EPA's Smart Sectors program will re-examine how EPA engages with industry in order to reduce unnecessary regulatory burden, create certainty and predictability, and improve the ability of both EPA and industry to conduct long-term regulatory planning while also protecting the environment and public health.
EPA has initially identified 13 sectors of industry to work with under this program, based on each sector's potential to improve the environment and public health:
Continue reading "EPA Announces Smart Sectors Program to Ease Regulatory Burden on Industry" »
---
Jenner &  Block is pleased to report that Sam Hirsch, former Acting Assistant Attorney General and Principal Deputy at the U.S. Department of Justice's Environment and Natural Resources Division (ENRD), has returned to the Firm as a Partner in our Washington, DC office. Sam was formerly an attorney with Jenner & Block until 2009 when he moved to the U.S. Department of Justice, where he served as Deputy Associate Attorney General  before taking on his most recent role. During his time at ENRD, Sam was primarily responsible for litigation and policy work relating to the prevention and cleanup of pollution, environmental challenges to federal programs, stewardship of public lands and natural resources, property acquisition, wildlife protection, and Indian rights and claims. As Acting Assistant Attorney General and Principal Deputy, he oversaw the drafting of more than 200 briefs, including more than 40 U.S. Supreme Court cert-stage, merits, and amicus briefs, as well as more than 150 appeal-recommendation memos to the Solicitor General. These briefs and memos dealt with cases in all 13 federal circuits and covered nearly the entire range of federal environmental and natural resources statutes, including the Clean Air Act, the Clean Water Act, the National Environmental Policy Act (NEPA), the Comprehensive Environmental Response, Compensation and Liability Act (CERCLA, or Superfund), the Oil Pollution Act, the Resource Conservation and Recovery Act (RCRA), the Safe Drinking Water Act, the Endangered Species Act, the Migratory Bird Treaty Act, the Marine Mammal Protection Act, and the Lacey Act.
Sam was involved in all phases of the Deepwater Horizon litigation, including helping structure the global settlement, which directed more than $8.1 billion toward restoring damaged natural resources in the Gulf of Mexico. He also drafted portions of  the criminal plea agreements that created the National Academy of Sciences' $500 million Gulf Research Program, which funds and conducts studies and projects to enhance oil-system safety, human health, and environmental resources in the Gulf of Mexico and other U.S. outer-continental-shelf regions that support oil and gas production. 
Sam may be reached at (202) 637-6335 or shirsch@jenner.com.  Welcome back Sam!  
---
On Thursday, September 14th, from 5 pm to 7 pm, environmental attorneys and professionals will come together for a networking reception at Jenner & Block's offices in Chicago. Complimentary food and drinks will be provided thanks to the event's sponsors. This is the third year Jenner & Block has hosted this event, which continues to grow every year. Jenner & Block will be joined by a number of bar associations and organizations:
CBA Environmental Law Committee
CBA Young Lawyers Section Environmental Law Committee
ISBA Environmental Law Section
ABA Section of Environment, Energy, and Resources
Air & Waste Management Association Lake Michigan States Section
DRI Toxic Tort and Environmental Law Committee
Jenner & Block partner Allison Torrence is a former Chair of the CBA Environmental Law Committee and will be giving brief welcome remarks.
Details for this event are below. If you would like to join us at this reception, please RSVP here.
Environmental Attorney Reception
September 14, 2017 | 5:00 pm to 7:00 pm
Jenner & Block Conference Center | 45th Floor | 353 N. Clark St. | Chicago, IL 60654
Reception Sponsors:
---
By Steven M. Siros and Allison A. Torrence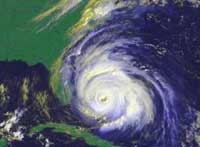 Following Hurricane Harvey, and with the pending landfall of Hurricane Irma, the manner and degree to which federal and state agencies coordinate environmental protection duties may seem chaotic and disorganized. However, there is a specific protocol that guides these federal agencies in taking steps to protect the environmental in anticipation of and following a hurricane.
As brief background, in 1988, the Robert T. Stafford Disaster Relief and Emergency Assistance Act (the "Stafford Act") was promulgated in an effort to establish an orderly process pursuant to which the Federal Government provides disaster and emergency assistance to State and local governments. At the request of the Governor of an affected State, the President may declare a major disaster or emergency. For example, on September 4, 2017, Florida Governor Rick Scott declared a state of emergency in anticipation of Hurricane Irma. Shortly thereafter, President Trump declared a major emergency. Upon declaration of such a major disaster or emergency, the President appoints a Federal Coordinating Officer ("FCO"), a FEMA official who is charged with coordination of Federal assistance to the affected State and local governments. 
FEMA's primary focus is protection of human life and the majority of federal resources are obviously directed towards that goal. However, FEMA also works closely with other agencies such as U.S. EPA and state environmental agencies to implement emergency response activities focused on protecting the environment. FEMA has established numerous Emergency Support Functions (ESFs), which provide the structure for coordinating interagency support for a Federal response to declared disasters and emergencies. U.S. EPA has been designated as the ESF Coordinator for Emergency Response # 10—Oil and Hazardous Materials Response.
Here are some key environmental issues that federal and state agencies focus on during a natural disaster such as a hurricane:
Continue reading "Who is in Charge of Protecting the Environment--The Role of U.S. EPA and State Environmental Agencies During a Hurricane" »
---
As the cleanup, rebuilding, and recovery continues in the aftermath of Hurricane Harvey, there has been increasing news coverage about the environmental consequences resulting from impacts of this devastating storm in Texas. We have all seen the coverage on the Arkema SA chemical plant explosion and fire in Crosby, Texas, as well as this weekend's news that 13 Superfund sites in the Houston area have been flooded and are experiencing possible damage. What we have not heard much about is action on the part of the Texas Commission on Environmental Quality (TCEQ) to do its part to allow residents and their commercial and industrial businesses to recover.
Last week, TCEQ issued a Request for Suspension of TCEQ Rules that may prevent, hinder, or delay necessary action in coping with Hurricane Harvey. The rules suspended in order to manage Hurricane Harvey impacts address regulatory obligations related to air, water, storage tank, fuel and waste management. In addition, TCEQ has developed a Hurricane Response webpage and made clear the Agency's priority is the recovery efforts helping to restore water and wastewater services as well as to assess damage, manage debris, and bring other critical services back online.
Most substantive federal environmental laws and their implementing regulations also provide emergency exemptions that can be triggered following any natural or manmade disaster to ensure laws do not interfere with rescue and recovery efforts. Most emergency exemptions require a declaration or finding on the part of the United States Environmental Protection Agency (EPA) or of another high-ranking government official. We will address EPA's Hurricane response actions in future blogs.
At a time when the residents of Texas need the best of their government, TCEQ is providing an excellent example of support, help, and a willingness to do what is right under the circumstances. Kudos to TCEQ!
---
State Street Global Advisors (SSGA), managing $2.6 trillion in assets, recently took action to motivate companies to treat climate change as a significant risk and to encourage businesses to ensure that assets and long-term business strategies are resilient to climate change impacts. SSGA published "Perspectives on Effective Climate Change Disclosure" to provide guidance to companies on best practices  for climate-related scenario-planning disclosure.
The new guidance provides insight into four (4) areas:
Governance and board oversight of climate change;
Establishing and disclosing long-term greenhouse gas emission goals;
Disclosing the average and range of carbon price assumptions; and
Discussing impacts of scenario planning on long-term capital allocation decisions.
The guidance is intended to identify current disclosure practices that are useful to investors in evaluating the robustness of climate-related scenario-planning exercises and climate-related strategic reports by companies in high impact sectors, such as oil and gas and mining.
SSGA drew upon its work with over 240 climate-related engagements with 168 companies that their Asset Stewardship Team had conducted over the past four (4) years.
This guidance document provides good insight to measure and evaluate existing climate change-related disclosures and may offer additional incentive to companies considering new or additional disclosures.
---
Following the disaster that has unfolded in Texas as a result of the unprecedented flooding caused by Hurricane Harvey, affected businesses might be asking whether they might be able to avail themselves of the "Act of God" defense that is embodied in several federal environmental laws and the Texas Health and Safety Code. If ever an event qualified as an "Act of God," many would likely agree that Hurricane Harvey falls into that category. However, if the experience of Hurricane Katrina provides any guidance, regulated entities are likely to face substantial hurdles triggering the "Act of God" defense for releases attributable to Hurricane Harvey.
Although not defined in the Texas Health and Safety Code, CERCLA defines an "Act of God" as the "unanticipated grave natural disaster or other natural phenomenon of an exceptional, inevitable, and irresistible character, the effects of which could not have been prevented, or avoided by the exercise of due care or foresight." 42 U.S.C. §9601(1). The Oil Pollution Act of 1990 contains a verbatim definition of "Act of God." 33 U.S.C. §2701(1). 
One might ask how many times the "Act of God" defense has been successfully asserted, and the answer is that there is not a single reported case where that defense has been successful.
Continue reading "Hurricane Harvey and Act of God Defense—Viable Defense or Futile Prayer" »
---
We previously reported that on June 6, 2017, EPA Administrator Scott Pruitt announced that EPA was extending the deadline for promulgating initial area designations, by one year, for the 2015 ozone National Ambient Air Quality Standards (NAAQS). The Obama Administration promulgated new ozone NAAQS in October 2015, lowering the standards from 75 parts per billion (ppb) to 70 ppb. Under the Clean Air Act, EPA had two years, or until October 1, 2017, to designate areas in the U.S. as being in attainment or nonattainment with the new ozone NAAQS. The one-year extension would have pushed the deadline for those designation to October 1, 2018.
On August 1, 2017, 15 states and Washington D.C. filed a petition in the D.C. Circuit Court challenging EPA's one-year delay of the ozone NAAQS deadline. Then, on August 2, 2017, EPA changed course and withdrew the extension. Now, EPA must designate areas as being in attainment or nonattainment with the new, 70 ppb ozone NAAQS by October 1, 2017.
More information about the ozone NAAQS and area designations is available on EPA's website.
---
On August 8, 2017, the United States District Court for the District of Columbia issued a decision concluding that the U.S. Environmental Protection Agency (U.S. EPA) did not have statutory authority to issue a 2015 rule that restricted the use of hydrofluorocarbons (HFCs) in a variety of products, including aerosols, motor vehicle air conditioners, commercial refrigerators and foams. 
Section 612(a) of the Clean Air Act required manufacturers to replace ozone-depleting substances (ODS) with "safe" product substitutes.  To that end, U.S. EPA was required to develop lists of "safe" and "prohibited" ODS substitutes.  Pursuant to this directive, U.S. EPA placed HFCs on the list of "safe" substitutes and manufacturers began to replace ODS with HFCs. 
However, over time, U.S. EPA began to learn that although not an ODS, HFCs were in fact greenhouse gases.  As such, in 2015, U.S. EPA promulgated a final rule that moved HFCs off of the "safe" list and onto the "prohibited" list.  See 80 Fed. Reg. 42,870 (July 20, 2015).  As part of the 2015 final rule, U.S. EPA also then prohibited the use of HFCs in aerosols, motor vehicle air conditioners, commercial refrigerators and foams even if the manufacturers of these products had previously elected to replace the ODS in these products with the previously "safe" HFCs.  A lawsuit was subsequently filed by manufacturers of certain HFCs.    
The parties to the lawsuit both acknowledged that U.S. EPA had the ability to ban the use of ODS and that U.S. EPA could change or modify the lists of "safe" and "prohibited" ODS substitutes based on U.S. EPA's assessment of the risks that those substances posed to human and the environment.  However, the key dispute was whether U.S. EPA had the authority under Section 612 of the Clean Air Act to prohibit manufacturers from making products that contain HFCs if those manufacturers had previously replaced an ODS with a HFC that at the time was listed as a "safe" substitute. 
The D.C. Circuit concluded that U.S.EPA did not have that authority.   The court rejected U.S. EPA's argument that the term "replace" as used in the statute was intended to apply each time a manufacturer uses a substitute substance as opposed to when the manufacturer originally "replaced" the ODS with the HFC finding U.S. EPA's proposed interpretation to "border on the absurd."  As such, the D.C. Circuit  vacated the 2015 rule to the extent the rule required manufacturers to replace HFCs with a substitute substance on the "safe" list. 
---
The Department of Homeland Security (DHS) announced yesterday its plans to waive numerous environmental laws to allow more expedient construction of barriers and roads in the vicinity of the international border near San Diego. The decision was signed by then DHS Secretary John Kelly and applies to a 15-mile border segment in San Diego where the Agency plans to upgrade fencing and build border wall prototypes.
DHS issued the waiver pursuant to its authority in Section 102 of the 2005 Illegal Immigration Reform and Immigrant Responsibility Act of 1996 (IIRIRA). This law grants the DHS Secretary a number of authorities necessary to carry out DHS's border security mission. Citing this authority, the DHS notice makes clear that these infrastructure projects will be exempt from complying with critically important environmental laws such as the National Environmental Policy Act, the Endangered Species Act, the Clean Water Act and other laws related to wildlife, conservation, cultural and historic artifacts, and the environment.
This action has been under consideration by DHS and the subject of much discussion among environmental activists. The Center for Biological Diversity already sued DHS earlier this year seeking an updated environmental review of the southern border infrastructure projects.
According to yesterday's notice, "…while the waiver eliminates DHS's obligation to comply with various laws with respect to the covered projects, the Department remains committed to environmental stewardship with respect to these projects. DHS has been coordinating and consulting—and intends to continues to do so—with other federal and state agencies to ensure impacts to the environment, wildlife, and cultural and historic artifacts are analyzed and minimized, to the extent possible."
Even in the wake of everything ongoing in D.C with the new Administration, this action is extraordinary and inconsistent with typical federal government practices, except in the case of an emergency or other exigent circumstances. The final decision will appear in the Federal Register soon.
---
Likely emboldened by the U.S. Court of Appeals decision to vacate U.S. EPA's efforts to stay certain provisions of new source performance standards ("NSPS") relating to fugitive methane emissions, on July 24, 2017, a coalition of 11 Democratic state attorney generals filed a Petition for Review in the D.C. Circuit challenging U.S. EPA's June decision to delay implementation of the Obama administration's amendments to the Clean Air Act Risk Management Program ("RMP") for 20 months. This lawsuit is in addition to a previously filed lawsuit by environmental and labor groups that also challenged U.S. EPA's stay of the RMP amendments. 
In support of their petition, the AGs contend that the requirements of Section 307(d)(7)(B) of the CAA were not met which argument proved determinative in the earlier challenge to U.S EPA's stay of the  methane NSPS.  DOJ has already sought to distinguish U.S. EPA's delay of the methane NSPS from its delay of the RMP rule by noting that U.S. EPA sought public input on its proposed 20-month delay of the RMP rule in its March 30, 2017 federal register notice.  We will continue to track both of these lawsuits as they wind the D.C. Circuit.
---
By: Joshua Davids, J.D. Candidate, 2018, The University of Chicago Law School
On July 13, 2017, Judge Timothy Taylor of the Supreme Court of California issued an opinion in the case of Cleveland National Forest Foundation v. San Diego Association of Governments, no. S223603, ruling that the San Diego Association of Governments (SANDAG) did not abuse its discretion by issuing an Environmental Impact Report (EIR) for a new regional transportation infrastructure development plan (RTP) that failed to explicitly analyze whether the RTP will be consistent with an executive order issued by then-Governor Arnold Schwarzenegger. This executive order, issued on June 1, 2005 (Exec. Order No. S-3-05) and partially adopted by the California Legislature (although not legally binding itself), set greenhouse gas (GHG) emissions reduction targets for California, aiming to reduce emissions to eighty percent below 1990 emissions levels by the year 2050.
SANDAG issued the RTP (also extending through 2050) for the San Diego region in 2011 and, as required, released a draft of an EIR analyzing this plan's environmental effects. The California Environmental Quality Act (CEQA) requires that public agencies assess (in an EIR) the environmental impacts of projects requiring government permits, including, specifically, whether each project will significantly increase GHG emissions. This draft EIR found that GHG emissions would decrease slightly in 2020, but would increase significantly by 2050. However, it did not analyze whether or not these projections were consistent with the goals set by the governor's executive order, an omission that opened SANDAG up to criticism from parties including the California Attorney General. The Attorney General argued that without this explicit analysis, the report was inadequate.
Continue reading "California Supreme Court Rules Environmental Report Need Not Address GHG Executive Order" »
---
Answering this question is likely to engender significant debate, depending on which side of the global warming conundrum one finds oneself.  However, a recent lawsuit by two California counties and one California city is likely to prompt such a debate which will play out in California state court. On July 17, 2017, Marin County, San Mateo County, and the City of Imperial Beach filed separate but similar environmental lawsuits in California state court claiming that 37 oil, gas, and coal companies caused (or will cause) billions of dollars in climate-change related damages as a result of their extraction and sale of fossil fuels in California. The multi-count complaints allege a variety of state common law claims, including public nuisance, negligent failure to warn, and trespass. The complaints contend that as result of the activities of these defendants, sea levels will rise which will cause billions of dollars in losses to each of the plaintiffs. 
These cases represent the latest in what has been to date a series of unsuccessful efforts to hold energy companies responsible for future speculative damages associated with alleged future environmental impacts associated with climate change. These cases will likely be subject to early dispositive motions seeking to have these cases thrown out of court at an early stage. We will continue to follow these cases and provide additional updates. 
---
On July 3, 2017, the U.S. Court of Appeals for the District of Columbia issued an opinion which vacated U.S. EPA's stay of certain provisions of new source performance standards ("NSPS") relating to fugitive emissions of methane and other pollutants by the oil and natural gas industries.  After U.S. EPA originally published these NSPS rules in 2016, several industry groups sought reconsideration of these rules pursuant to Section 307(d)(7)(B) of the Clean Air Act ("CAA"). On April 18, 2017, U.S. EPA Administrator Scott Pruitt found that the petitions raised at least one objection to the rule that warranted reconsideration and on June 5, 2017, just two days prior to the deadline requiring regulated entities to conduct initial methane monitoring in order to identify potential equipment leaks, U.S. EPA agreed to stay the rule for 90 days while the rule was being reconsidered.   Then, on June 16, 2017, U.S. EPA published a notice of proposed rulemaking seeking to extend the stay for an additional two years. Several environmental groups filed an emergency motion challenging U.S. EPA's decision to stay the rules for 90 days.   
In a split decision, the D.C. Circuit agreed that a stay pursuant to Section 307(d)(7)(B) of the CAA was only allowed if the following specific requirements of the rule are met: (1) it was impracticable to raise the objections now being raised during the notice and comment period and (2) the objection is of central relevance to the outcome of the rule. The Court found that both requirements were not met, noting that the "administrative record thus makes clear that the industry groups had ample opportunity to comment on all four issues for which EPA granted reconsideration, and indeed, that in several instances the agency incorporated those comments directly into the final rule." The Court also addressed industries' argument that U.S. EPA's decision to reconsider the rule was not a final agency action. The Court agreed, over Judge Brown's dissent, that although U.S. EPA's decision to reconsider the rule was not a final agency action, U.S. EPA's decision to stay the rule was tantamount to amending or revoking the rule and was in fact reviewable. It is important to note that notwithstanding the Court's decision that U.S. EPA improperly stayed the NSPS rules pursuant to Section 307(d)(B)(7) of the CAA, the Court specifically stated that "nothing in this opinion in any way limits EPA's authority to reconsider the final rule and to proceed with its June 16 [notice of proposed rulemaking]," which seeks to stay the effective date of the NSPS for two years. 
This decision may provide some insight as to how the Court intends to deal with a separate pending lawsuit filed by environmental groups which seeks to challenge U.S. EPA's decision to stay revisions to the CAA's risk management program; U.S. EPA relied on Section 307(B)(7) to justify its decision to stay those rules as well. 
---
EPA recently extended the effective date of the final reporting and recordkeeping requirements for certain chemical substances when they are manufactured or processed at the nanoscale. EPA has delayed the effective date of the January 12, 2017 final rule from May 12, 2017 to August 14, 2017.
Industry sought to repeal the rule, or at a minimum, obtain an extension of the effective until EPA adopts guidance explaining how to comply with the new two-fold requirements including: 1) companies that make, import or process a distinct or "discrete" form of a nanoscale chemical at some time in the future are to provide information to EPA (135 days before they make, import or process the chemical or within 30 days of deciding to manufacture or process the chemical); and 2) companies must comply with a one-time obligation to report information known or reasonably attainable regarding any nanoscale chemicals made or processed at any time during the past three years. Based upon the information EPA receives, the Agency could decide to require new toxicity, exposure or other data or it could decide to impose restrictions on commercial activity.
Nanomaterials—a diverse category of materials defined mainly by their small size—often exhibit unique properties that can allow for novel applications but also have the potential to negatively impact human health and the environment. Some nanomaterials: more easily penetrate biological barriers than do their bulk counterparts; exhibit toxic effects on the nervous, cardiovascular, pulmonary and reproductive systems; or have antibacterial properties that may negatively impact ecosystems.
Regulation of nanomaterial has created conflict between industry and environmental groups. The Nanomanufacturing Association suggests the rule is a de facto permitting program, while environmental groups believe the rule is long overdue and its impacts are limited by the authorities and procedures already existing under the Toxic Substances and Control Act (TSCA), the federal statute authorizing the new rule. Nanomaterials are used in a variety of commercial and industrial applications including paints, coatings, resins and a host of consumer products ranging from washing machine parts to lithium ion batteries.
A number of scientific organizations have called for the need for the kinds of information on nanomaterials EPA will now be able to collect including the National Academy of Science and the National Nanotechnology Initiative. At this time, it is unclear if the EPA draft guidance will be finalized before the effective date of the new rule.
---
On June 6, 2017, EPA Administrator Scott Pruitt sent a letter to the nation's governors, informing them that EPA is extending the deadline for promulgating initial area designations, by one year, for the 2015 ozone National Ambient Air Quality Standards ("NAAQS"). The Obama Administration promulgated new ozone NAAQS in October 2015, lowering the standards from 75 parts per billion to 70 parts per billion. Under the Clean Air Act, EPA had two years, or until October 1, 2017, to designate areas in the U.S. as being in attainment or nonattainment with the new ozone NAAQS. Administrator Pruitt's one-year extension pushes the deadline for those designation to October 1, 2018.
Continue reading "EPA Extends Deadline for 2015 Ozone Air Quality Area Designations" »
---
On Thursday, June 1, President Trump announced his intention to withdraw the United States from the landmark Paris Agreement on Climate Change. As we previously reported, the Paris Agreement was adopted on December 12, 2015, at a meeting of the 195 parties to the United Nations Framework Convention on Climate Change (UNFCCC). The historic Paris Agreement is designed to reduce greenhouse gas emissions from both developed and developing nations. Specifically, governments must take actions to limit global temperature rise to well below 2 degrees Celsius, and to strive to limit global temperature rise to 1.5 degrees Celsius. The Paris Agreement also requires developed countries fund investments to assist developing countries meet the Agreement's goals and adapt to climate change impacts.
The United States and over 150 other countries signed the Paris Agreement at ceremony at United Nations headquarters in New York on Earth Day, April 22, 2016. The Paris Agreement entered into force on November 4, 2016, after being ratified by more than 55 countries, accounting for 55% of global greenhouse gas emissions, per the terms of the Agreement. The Paris Agreement entered into force less than a year after it was adopted, a very quick schedule for a large and complex international treaty. At least one driver in that speed was the desire to have the Paris Agreement in force before the 2016 United States presidential elections, in light of the fact that then-candidate Trump had vowed to pull out of the Paris Agreement if elected.
Continue reading "President Announces Plan to Withdraw the United States from the Paris Climate Agreement" »
---
In a surprising move, on Wednesday May 10th, the U.S. Senate voted 51 to 49 to reject a resolution under the Congressional Review Act (CRA) to repeal a 2016 Bureau of Land Management (BLM) rule aimed at reducing methane releases from oil and gas wells on public land. The rule at issue was published by BLM in the Federal Register on November 18, 2016 (81 FR 83008), and amends 43 CFR Parts 3100, 3160 and 3170 (the Methane Rule).
BLM has stated that the goal of the Methane Rule is to bring the 30-year-old oil and gas production rules in line with technological advances in the industry. The Methane Rule provides numerous rules and restrictions on oil and gas production operations on public and Indian lands, including:
Continue reading "Senate Rejects Resolution to Repeal Obama Administration Climate Change Methane Rule" »
---
On Thursday, May 11th, from 12-1 pm, Jenner & Block will host a CLE presentation on Environmental Risk: Best Practices in Spotting, Evaluating, Quantifying and Reporting Risk. Business risk associated with environmental issues is an important topic that is often not fully understood by in-house counsel or outside attorneys and consultants. Effectively spotting, evaluating and managing environmental risk plays an important role in the success of a business and should be understood by all environmental attorneys and consultants advising businesses. This program will help you improve your ability to spot, evaluate, quantify and report on risk to provide value for your clients and their businesses.
Jenner & Block is pleased to be joined by members of the CBA Environmental Law Committee and the Air & Waste Management Association.

The presentation will be moderated by Christina Landgraf, Counsel, Environmental, Health & Safety, United Airlines, Inc. and Jenner Partner Allison Torrence. The panel of speakers will include Jenner Partner Lynn Grayson, Kristen Gale, Associate, Nijman Franzetti and Jim Powell, Director, Environmental Permitting, Mostardi Platt.
The CLE presentation will be held at Jenner & Block, 353 N. Clark St., Chicago, IL – 45th Floor, from 12-1 pm. Lunch will be provided starting at 11:45 am. If you are unable to attend in person, you can participate via webinar.
You can RSVP here.
Any questions can be directed to Pravesh Goyal: (312) 923-2643 or pgoyal@jenner.com
---
By Steven M. Siros
As has been the case for the past several years, we are pleased to present a special blog posting commemorating Earth Day.  This year, Earth Day is Saturday, April 22, 2017 and the Earth Day campaign is "Environmental and Climate Literacy".  This campaign is focused on working to ensure that the general public is educated and literate with respect to environmental issues. For more information regarding this campaign, please click here.  
The very first Earth Day, which was held in America in 1970 following a devastating oil spill, is credited as the beginning of the modern environmental movement.  Now, more than forty years later, Earth Day is a global event with festivals, rallies and other events will be taking place at various locations throughout the world.  
In special commemoration of Earth Day 2017, we have linked to the following two "TED" talks which we hope that you will find interesting.  The first "TED" talk (click here) focuses on the Great Lakes, which represent one of the largest collections of fresh water in the world. The second "TED" talk is done by renowned architect Jeanne Gang and focuses on blending nature into architectural projects (click here).  Happy Earth Day 2017.   
---
On Tuesday, April 11th, the U.S. Court of Appeals for the D.C. Circuit granted EPA's motion to continue oral argument and indefinitely delay any decision on challenges to the agency's 2015 National Ambient Air Quality Standards (NAAQS) for ozone in the case of Murray Energy Corp. v. EPA, Case No. 15-1385. The Clean Air Act requires EPA to issue NAAQS for certain criteria air pollutants, like ozone, and review those NAAQS every five years. The NAAQS establish the permissible levels of air pollutants in the ambient air. If an area has pollution at levels above the NAAQS, it is classified as a nonattainment area. States with nonattainment areas are required to create and implement plans, under EPA's oversight, to reduce air pollutants to levels below the NAAQS.
Prior to the rule at issue, EPA last revised the ozone NAAQS in 2008, setting the primary and secondary ozone standards at 75 parts per billion (ppb). Shortly after President Obama took office in 2009, EPA began reviewing the NAAQS and conducted extensive scientific, medical, technical and policy research. EPA found that ozone was strongly linked to serious health effects, such as triggering asthma attacks and other respiratory effects. Based on that research, in 2015, EPA issued a revised NAAQS for ozone, lowering the primary and secondary standards to 70 ppb. Numerous parties challenged the 2015 ozone NAAQS in the D.C. Circuit Court – industry challengers claimed the rule was too stringent, while environmental and public health organizations claimed it was not protective enough.
Continue reading "Litigation in D.C. Circuit Court Put on Hold While EPA Reconsiders 2015 Ozone Air Quality Standards" »
---
Friday afternoon, Scott Pruitt was confirmed by the Senate to serve as the Administrator of the U.S. Environmental Protection Agency. 52 Senators voted for Mr. Pruitt's confirmation, while 46 Senators voted against him. The vote was largely along party lines, with Democratic Senators Heidi Heitkamp of North Dakota and Joe Manchin of West Virginia voting for Pruitt and Republican Susan Collins of Maine voting against him.
As we previously reported here, Mr. Pruitt has been the Attorney General of Oklahoma since his election to that post in 2011. As Oklahoma Attorney General, Mr. Pruitt has sued EPA numerous times to challenge EPA regulations, including current litigation over the Obama Administration's Clean Power Plan. Oklahoma is part of the coalition of 28 states challenging EPA's regulation of greenhouse gas emissions from existing power plants – a key component of the Clean Power Plan – in the case of West Virginia v. EPA, Case No. 15-1363. This case is currently pending in the U.S. Court of Appeals for the D.C. Circuit.
Continue reading "Scott Pruitt Confirmed by Senate to Lead EPA" »
---
By Steven M. Siros and Allison A. Torrence
As we begin the New Year, we wanted to take a moment to look back at some of the major EHS developments in 2016 and think about what we can expect in 2017.
2016 was a busy year for the Corporate Environmental Lawyer blog, which is now in its sixth year with over 760 posts. In 2016, we had nearly 100 blog posts from 10 different authors and over 6,700 visits to the site.
Our five most popular blogs from 2016 were:
EPA Lacks Authority to Regulate Plastic Microbeads in Water, by E. Lynn Grayson
Court Orders New EPA Spill Prevention Rules, by E. Lynn Grayson
Bipartisan TSCA Reform Act Signed by President Obama, by Allison A. Torrence
Navigating Hawkes, the Newest Wetlands Ruling from the Supreme Court, by Matt Ampleman
ExxonMobil, 13 State Attorneys General Fight Back Against the Exxon Climate Probes, by Alexander J. Bandza
As always, we are monitoring a variety of issues that are important to you and your business, including, for example, RCRA regulatory changes, the future of climate change regulation, implementation of the TSCA Reform Act, and new developments in environmental litigation. You can find current information about these developments and more on the Corporate Environmental Lawyer blog. If you don't find what you are looking for on our blog, we welcome your suggestions on topics that we should be covering. In addition, keep abreast of new developments in the EHS area through our Twitter @JennerBlockEHS.
We also look forward to the opportunity to share our thoughts and insights with respect to current EHS issues with you at an upcoming program:
The program will take place at Jenner & Block's Chicago office and also will be available as a webinar. We will post a formal invitation to the program in a few weeks.
We also invite you to visit our newly redesigned Environmental and Workplace Health & Safety Law Practice website for more information about our practice. We look forward to another exciting year and to connecting with you soon.
---
Last Friday, White House Chief of Staff Reince Priebus issued a memorandum directing all agencies, including EPA, to freeze new or pending regulations. The freeze effects regulations at a variety of stages of finality. Under the Administration's direction, the following actions are being taken by EPA and other agencies:
Regulations that have been finalized but not yet been sent for publication in the Federal Register will not be sent until reviewed by someone selected by the President.
Regulations that have been sent to the Federal Register but not published will be withdrawn.
Regulations that have been published in the Federal Register but have not reached their effective date will be delayed for at least 60 days for review (until March 21, 2017).
Following through on this direction, EPA released a notice that will be published in the Federal Register on January 26, 2017, delaying implementation of all published rules that have yet to take effect until at least March 21, 2017. The delayed rules include EPA's Risk Management Program (RMP) facility safety rule, the 2017 Renewable Fuel Standard (RFS) targets, and the addition of vapor intrusion to Superfund NPL site scoring.
---
The Occupational Safety and Health Administration (OSHA) published a final rule on Occupational Exposure to Beryllium in the Federal Register on January 9, 2017. The final rule reduces the permissible exposure limit (PEL) for beryllium to 0.2 μg/m3, averaged over 8-hours. The previous PEL for beryllium, established more than 40 years ago, was 2.0 μg/m3. The rule also establishes a new short term exposure limit for beryllium of 2.0 μg/m3, over a 15-minute sampling period.
As we discussed previously on this blog, OSHA proposed this rule on August 7, 2015 and took extensive public comment before issuing this final version. OSHA estimates that approximately 62,000 workers are exposed to beryllium in their workplaces and that the rule will save almost 100 lives from beryllium-related diseases and prevent 46 new cases of chronic beryllium disease each year, once the effects of the rule are fully realized.
Continue reading "OSHA Issues Final Beryllium Rule Reducing Workplace Exposure Limit 10-Fold" »