As the Corporate Environmental Lawyer Blog celebrates Earth Day, we turn to the important topic of drinking water. Drinking water, like the air we breathe, is an environmental issue that everyone interacts with on a daily basis. But, much like air pollution, contamination of drinking water often has the largest impact on poor communities and communities of color.
In a 2019 report co-authored by environmental organizations Natural Resources Defense Council ("NRDC"), Coming Clean, and Environmental Justice Health Alliance ("EJHA"), the groups analyzed EPA data on community drinking water systems, concluding that there "is unequal access to safe drinking water, based most strongly on race." The report made several important findings that lead to this conclusion, including:
Drinking water systems that constantly violated the law for years were 40 percent more likely to occur in places with higher percentages of residents who were people of color.
Nearly 130 million people in the U.S. got their drinking water from systems that violated federal law during the time period reviewed in the report.
Small systems – those that serve less than 3,300 people – were responsible for more than 80% of all violations. The EPA has noted many small systems are "likely to serve low-income, vulnerable populations."
While there are many contaminants that communities monitor for in drinking water, lead is one of the most public and concerning drinking water contaminants of concern. Lead in drinking water is caused by the very pipes and service lines bringing us our water, entering the water when a chemical reaction occurs in plumbing materials that contain lead. As we saw in the Flint, Michigan lead water crisis in 2016, this corrosion of metal from the pipes and fixtures is more severe when water has high acidity or low mineral content.
Lead in drinking water has been a target of environmental activists and agencies for years. Recently, EPA amended its Lead and Copper Drinking Water Rule, under the authority of the Safe Drinking Water Act, to add a new lead trigger level for drinking water monitoring and add more proactive measures to identify upgrades needed to reduce the effects of deteriorating infrastructure. However, this rule was finalized at the end of the Trump Administration and the Biden Administration extended the effective date through June 2021, likely to be pushed back further as Biden's EPA evaluates whether it wants to make additional changes.
Taking a bolder step, President Biden's latest proposed legislation under his "Build Back Better" agenda—the American Jobs Plan—includes significant funding and plans to address lead in drinking water. According to the American Jobs Plan Fact Sheet:
"President Biden's plan will eliminate all lead pipes and service lines in our drinking water systems, improving the health of our country's children and communities of color."
The current proposal includes $45 billion to replace every lead water line across the nation. In addition to the lead-specific funding, the American Jobs Plan proposes funding for broader drinking water improvements, including $56 billion to upgrade and modernize drinking water supplies through grants and low-cost flexible loans to states, Tribes, territories, and disadvantaged communities; and $10 billion to provide funding to monitor PFAS substances in drinking water and invest in rural small water systems & household well & wastewater systems.
This drinking water funding is just one small part of the $2.65 trillion plan, but it will likely continue to play an important part of the President's agenda. The Corporate Environmental Lawyer Blog will stay on top of all relevant developments as negotiations on the American Jobs Plan and other drinking water proposals advance.
---
On March 15, 2021, EPA finalized the Revised Cross-State Air Pollution Rule ("CSAPR") Update for the 2008 ozone National Ambient Air Quality Standards ("NAAQS"). This final rule is issued pursuant to the "good neighbor provision" of the Clean Air Act and in response to the D.C. Circuit's remand of the previous version of the CSAPR Update in Wisconsin v. EPA on September 13, 2019. The previous version of the CSAPR Update was issued in October 2016, and was found to be unlawful because it allowed certain states to continue their significant contributions to downwind ozone problems beyond the statutory dates by which the downwind states were required to be in compliance with the NAAQS. The Revised CSAPR Update attempts to address the deficiencies identified by the D.C. Circuit.
Beginning in the 2021 ozone season (the ozone season is May 1 through September 30), the Revised CSAPR Update will require additional emissions reductions of nitrogen oxides ("NOX") from power plants in 12 states: Illinois, Indiana, Kentucky, Louisiana, Maryland, Michigan, New Jersey, New York, Ohio, Pennsylvania, Virginia, and West Virginia. EPA determined that additional emissions reductions were necessary in these 12 states because projected 2021 ozone season NOX emissions from these states were found to significantly contribute to downwind states' nonattainment and/or maintenance problems for the 2008 ozone NAAQS. NOX is an ozone precursor, which can react with other ozone precursors in the atmosphere to create ground-level ozone pollution (a/k/a smog). These pollutants can travel great distances, often crossing state lines and making it difficult for downwind states to meet or maintain the ozone NAAQS.
Continue reading "EPA Finalizes Revised Cross-State Air Pollution Rule Update: Emissions Reductions Required at Certain Power Plants Beginning in May" »
---
On March 2, 2021, the Tenth Circuit Court of Appeals reversed a ruling from the United States District Court for the District of Colorado in the case of Colorado v. EPA, et al., Nos. 20-1238, 20-1262, and 20-1263, that had issued a preliminary injunction blocking implementation of the Trump Administration's Navigable Waters Protection Rule ("NWPR") in the State of Colorado. Under the Tenth Circuit ruling, the NWPR was put back into force, and the State of Colorado's case was remanded back to district court for further proceedings challenging the rule.
The NWPR is the latest attempt by EPA and the Army Corps of Engineers to define "Waters of the United States" and thereby define the jurisdiction of the Clean Water Act. The agencies have been grappling with this definition for nearly 50 years, and have faced nearly constant legal challenges along the way. In 2017, the Trump Administration rescinded the definition that had been promulgated under the Obama Administration, and in 2020, offered up its own definition in the NWPR. The NWPR narrows the definition of "Waters of the United States" from past definitions–notably by excluding certain wetlands and ephemeral streams from the definition and thus excluding them from the jurisdiction of the Clean Water Act.
A number of lawsuits were filed challenging the NWPR, including Colorado v.  EPA. The Colorado case was significant because Colorado sought, and was granted, a preliminary injunction blocking implementation of the NWPR in the State of Colorado. The State had argued that by reducing the reach of the Clean Water Act, the NWPR caused irreparable injury to the State because Colorado would be forced to undertake additional enforcement actions in place of the federal government to protect the quality of its waterways. While the district court had found this to be sufficient injury to support the State's preliminary injunction, the Tenth Circuit found that it was too speculative and uncertain. Thus, the preliminary injunction was rejected and reversed because the State of Colorado could not show irreparable injury. Notably, the Tenth Circuit did not address the merits of the State's challenge to the NWPR.
Additionally, prior to the Tenth Circuit's ruling, EPA and the Army Corps of Engineers had requested the court hold the appeal in abeyance for 60 days in light of the new leadership at the agencies following the election of President Biden. The court denied the request and issued its ruling lifting the preliminary injunction the following day. The Biden Administration has indicated it is reviewing the NWPR and may want to make changes to broaden the definition of "Waters of the United States" once again. If that is the case, the agencies may look to settle the Colorado case and other similar litigation with a promise of changes to come. The Corporate Environmental Lawyer Blog will monitor and report on these matters as they develop.
---
On December 7, 2020, EPA completed its five-year review of the National Ambient Air Quality Standards ("NAAQS") for Particulate Matter ("PM"), a criteria air pollutant under the Clean Air Act. In a final action set to be published in the Federal Register in the coming days, EPA decided to retain the current NAAQS for PM, which have been in place since 2012.
PM is measured in two categories:
Fine particles, or PM2.5, which are particles with a diameter of 2.5 micrometers and smaller; and
Coarse particles, or PM10, which are particles with a diameters between 2.5 and 10 micrometers.
PM2.5, emitted from numerous sources including power plants, vehicle exhaust, and fires, is generally the more significant health concern, as it has been linked to serious respiratory disease, increased mortality rates, and recent studies have even linked a history of PM2.5 exposure to increased COVID-19 mortality rates.
The Clean Air Act requires EPA to set both primary and secondary NAAQS for PM2.5 and PM10. Primary NAAQS must be set at levels that will protect public health and secondary NAAQS must be set at levels that will protect public welfare. All NAAQS must be reviewed by EPA every five years. EPA has regulated PM emissions through the NAAQS since 1971, and revised the PM NAAQS four times since then—in 1987,1997, 2006 and 2012.
The current primary and secondary NAAQS for PM are as follows:

According to EPA data, there are currently 16 counties in the U.S. currently in nonattainment of the primary PM2.5 NAAQS and 23 counties currently in nonattainment of the primary PM10 NAAQS.
EPA's decision to keep the existing PM NAAQS comes despite warnings from its own scientists. Notably, in the Policy Assessment for the Review of the National Ambient Air Quality Standards for Particulate Matter, one of the technical documents used by EPA in support of its final decision, EPA scientists concluded that:
"When taken together, we reach the conclusion that the available scientific evidence, air quality analyses, and the risk assessment…can reasonably be viewed as calling into question the adequacy of the public health protection afforded by the combination of the current annual and 24-hour primary PM2.5 standards."
This Policy Assessment also states that under the current PM2.5 standards, long-term PM2.5 exposures are estimated to be associated with as many as 45,000 total deaths per year. However, the Policy Assessment also noted certain uncertainties and limitations in the evidence and risk assessments that could lead the agency to decide to keep the existing standards.
EPA received over 60,000 public comments on the PM NAAQS proposal, which was closely watched by environmentalists and industry alike. Because of this close public interest, this may be an issue that will be reviewed sooner than the normal five-year review once the Biden Administration begins in 2021. As always, we will keep you updated on any further developments at the Corporate Environmental Lawyer.
---
On August 13, 2020, EPA issued two final rules that will have a significant impact on methane emissions, a potent greenhouse gas. The final rules were issued under the Clean Air Act's New Source Performance Standards ("NSPS") for the oil and natural gas industry and rescind Obama-era rules issued in 2012 and 2016. EPA categorized the two new rules as (1) Policy Amendments and (2) Technical Amendments.
Key provisions from these two rules include the following:
Policy Amendments:

Removes the natural gas transmission and storage segment of the oil and natural gas industry from regulation.
Rescinds methane and volatile organic compounds ("VOCs") emissions standards for the natural gas transmission and storage segment of the oil and natural gas industry.
Rescinds methane emissions standards for the production and processing segments of the oil and natural gas industry and finds that EPA is no longer required or authorized to issue emission guidelines for methane from existing sources in the industry's production and processing segments.
Finds that the Clean Air Act requires, or authorizes, EPA to make a "significant contribution finding" as a predicate to regulating any air pollutant that was not considered when EPA first listed or regulated an industry "source category."
Technical Amendments:

Reduces the frequency of required fugitive emissions monitoring for gathering and boosting compressor stations from quarterly to twice a year and exempts low-production wells from fugitive monitoring requirements altogether.
Reduces the recordkeeping and reporting requirements of the fugitive emissions program.

Changes include allowing owners and operators to determine the best means to ensure all components are monitored, rather than having to include a site map and an observation path in the monitoring plan.

Updates fugitive emissions repair requirements.
Provides additional technical updates covering fugitive emissions monitoring and repairs, alternative means of emissions limitations, pneumatic pumps, engineer certifications for closed vent systems, and storage vessels.
As we discussed on this Blog previously, these rules were originally proposed on August 28, 2019. EPA held public hearings on the proposed amendments, and received nearly 300,000 written comments on the Policy Amendments and more than 500,000 written comments on the Technical Amendments.
According to EPA's analysis:
The Regulatory Impact Analysis (RIA) for the two rules estimates that, combined, the two actions will yield $750 to $850 million in net benefits over the period from 2021-2030, (7 percent and 3 percent discount rates, respectively), the annualized equivalent of nearly $100 million in net benefits a year.
EPA also estimates that from 2021-2030, the combined rules will result in an increase in 850,000 short tons of Methane emissions and 140,000 tons of VOC emissions.
Environmental groups, liberal states and other interest groups are all but certain to sue to try to block implementation of the new rules, with Earthjustice staff attorney Tim Ballo recently making the following statement:
The Trump administration is once again putting industry interests over people and public health by gutting these common-sense emission standards. The rollback would only further exacerbate a climate crisis that is already near a point of no return. We cannot afford to go back. We've successfully sued the Trump administration in their attempt to dismantle methane emission standards in the past, and we'll sue again to keep these standards in place.
More information about these rules is available at EPA's website. The rules will take effect 60 days after they are published in the Federal Register.
---
On April 23, 2020, the U.S. Supreme Court issued an important decision on the reach of the Clean Water Act ("CWA"). The Court's decision in County of Maui, Hawaii v. Hawaii Wildlife Fund, Case No. 18–260, addresses whether the CWA requires a permit when pollutants originate from a point source but are conveyed to navigable waters by a nonpoint source such as groundwater. In a 6-3 opinion, the Court held that CWA permitting authority extended to indirect discharges that are the functional equivalent of a direct discharge from a point source into navigable waters. Justice Breyer delivered the opinion of the Court, joined by Justices Roberts, Ginsburg, Sotomayor, Kagan and Kavanaugh. Justice Kavanaugh also wrote a concurring opinion and Justices Thomas, Gorsuch and Alito dissented.
At issue in the case was the County of Maui's wastewater reclamation facility located on the island of Maui, Hawaii. The County pumps partially treated sewage through four injection wells hundreds of feet underground. After injection, the effluent travels approximately a half mile through groundwater to the Pacific Ocean.
The case came up from the Ninth Circuit, which had ruled that a permit was required when "the pollutants are fairly traceable from the point source to a navigable water such that the discharge is the functional equivalent of a discharge into the navigable water." Hawaii Wildlife Fund v. County of Maui, 886 F. 3d 737, 749 (9th Cir. 2018) (emphasis added). The Supreme Court took issue with the Ninth Circuit's fairly traceable standard, explaining that "[v]irtually all water, polluted or not, eventually makes its way to navigable water" and thus, the lower court's standard would give EPA broad new permitting authority not supported by the CWA's statutory language or legislative history. Slip Op. at 5.
Continue reading "Supreme Court Expands the Reach of Clean Water Act Permitting Authority" »
---
On October 10, 2019, EPA announced a proposed rule that would significantly revise how public water systems evaluate and address lead in drinking water. This is the largest change to the Lead and Copper Rule since the rule was promulgated in 1991. Under the authority of the Safe Drinking Water Act, the purpose of the Lead and Copper Rule is to protect public health by minimizing lead and copper levels in drinking water, mainly by reducing water corrosivity because lead and copper enter drinking water primarily from corrosion of lead and copper in plumbing materials.
The original Lead and Copper Rule established a Maximum Contaminant Level Goal ("MCLG") of zero lead in drinking water, and an Action Level of 15 parts per billion ("ppb"). The proposed Lead and Copper Rule Revision maintains the current MCLG and Action Level, but will require a more comprehensive response at the Action Level and introduces a lead Trigger Level of 10 ppb that requires more proactive planning in communities with lead service lines.
The proposed Lead and Copper Rule Revision focuses on six key areas of improvement:
Identifying the most impacted areas by requiring water systems to prepare and update a publicly-available inventory of lead service lines and requiring water systems to "find-and-fix" sources of lead when a sample in a home exceeds 15 ppb.
Strengthening drinking water treatment by requiring corrosion control treatment based on tap sampling results and establishing a new trigger level of 10 ppb.
Replacing lead service lines by requiring water systems to replace the water system-owned portion of a lead service line when a customer chooses to replace their portion of the line. Additionally, depending on their level above the trigger level, systems would be required take lead service line replacement actions.
Increasing drinking water sampling reliability by requiring water systems to follow new, improved sampling procedures and adjust sampling sites to better target locations with higher lead levels.
Improving risk communication to customers by requiring water systems to notify customers within 24 hours if a sample collected in their home is above 15 ppb. Water systems will also be required to conduct regular outreach to the homeowners with lead service lines.
Better protecting children in schools and child care facilities by requiring water systems to take drinking water samples from the schools and child care facilities served by the system.
In an EPA press release, Administrator Andrew Wheeler touted the advancements in the proposed rule:
By improving protocols for identifying lead, expanding sampling, and strengthening treatment requirements, our proposal would ensure that more water systems proactively take actions to prevent lead exposure, especially in schools, child care facilities, and the most at-risk communities. We are also working with the Department of Housing and Urban Development to encourage states and cities to make full use of the many funding and financing options provided by the federal government.
The proposed Lead and Copper Rule Revision was released by EPA as a pre-publication version. Once the proposed rule is published in the federal register, public comments will be accepted for 60 days at www.regulations.gov. More information is available at EPA's website.
---
On August 28, 2019, EPA issued a proposed rule titled Oil and Natural Gas Sector: Emission Standards for New, Reconstructed, and Modified Sources Review (the "Proposed Rule"). The Proposed Rule, if adopted, would rescind certain parts of the New Source Performance Standards ("NSPS") related to methane and volatile organic compounds ("VOCs") in the oil and gas industry.
First, EPA is proposing to redefine the operations included in the NSPS source category for the oil and gas industry. The original source category listing for the oil and gas industry, issued in 1979, included the production and processing segments of the industry. In 2012 and 2016, EPA expanded the oil and gas industry source category to include the transmission and storage segment of that industry. The Proposed Rule would remove sources in the transmission and storage segment from the oil and natural gas source category and would rescind the methane and VOC emission limits, adopted in 2012 and 2016, which currently apply to those sources.
Second, EPA is proposing to rescind emissions limits for methane (but keep limits for VOCs) in the production and processing segments of the oil and gas industry.  
Continue reading "EPA Proposes Rule to Rescind Methane Regulations for the Oil and Gas Industry" »
---
On May 13, 2019, U.S. EPA announced that it is adding seven sites to the Superfund National Priorities List (NPL), which includes the most serious contaminated sites in the country. EPA uses the NPL as a basis for prioritizing contaminated site cleanup funding and enforcement activities.
The Comprehensive Environmental Response, Compensation and Liability Act (CERCLA a/k/a Superfund) requires EPA to create a list of national priorities among sites with known releases or threatened releases of hazardous substances throughout the United States, and update that list every year. EPA has established a Hazard Ranking System (HRS) screening tool, which EPA uses, along with public comments, to determine which contaminated sites should be on the NPL.
Under the Trump Administration, EPA has expressed a renewed focus on contaminated site cleanup, declaring the Superfund program to be a "cornerstone" of EPA's core mission to protect human health and the environment. EPA Administrator Andrew Wheeler reiterated this focus when announcing the seven new NPL sites:
By adding these sites to the National Priorities List, we are taking action to clean up some of the nation's most contaminated sites, protect the health of the local communities, and return the sites to safe and productive reuse. Our commitment to these communities is that sites on the National Priorities List will be a true national priority. We've elevated the Superfund program to a top priority, and in Fiscal Year 2018, EPA deleted all or part of 22 sites from the NPL, the largest number of deletions in one year since Fiscal Year 2005.
Currently, there are 1,344 NPL sites across the United States. The following sites are being added to the NPL per EPA's announcement:
Magna Metals in Cortlandt Manor, New York
PROTECO in Peñuelas, Puerto Rico
Shaffer Equipment/Arbuckle Creek Area in Minden, West Virginia
Cliff Drive Groundwater Contamination in Logansport, Indiana
McLouth Steel Corp in Trenton, Michigan
Sporlan Valve Plant #1 in Washington, Missouri
Copper Bluff Mine in Hoopa, California
Information about the NPL sites, including a map of all sites, is available on EPA's website.
---
On Tuesday, April 16th, from 12:00 - 1:00 pm CST, Jenner & Block is hosting an interactive webinar that will discuss how environmental claims can arise in many different contexts and how high costs can be avoided. One way to manage the cost of environmental claims associated with historical operations is to pursue coverage under historical (and often pre-pollution exclusion) occurrence-based commercial general liability insurance policies. Our panelists will discuss the nuances and pitfalls that can arise in environmental insurance litigation and creative strategies to maximize recovery. In addition, companies facing environmental risks in their current operations or transactions can also manage environmental risk through a variety of current insurance products. Our panelists will identify current options available to manage environmental risks going forward and provide insight into the costs and benefits of those insurance products.
Jenner & Block Partners Allison Torrence and Brian Scarbrough will be panelists, along with Richard Reich, Managing Director at Aon Risk Services Central, Inc. Jenner & Block Associate Alex Bandza will moderate the webinar.
Please click here to RSVP for this webinar.
---
On Thursday, November 29th, Jenner & Block Associate Matthew Lawson will be giving a CLE presentation on the "Environmental Impact of Blockchain" at the Chicago Bar Association's Young Lawyers Environmental Law Committee Meeting.  Matthew Lawson's presentation will discuss both the negative environmental impacts caused by the growth in popularity of cryptocurrency mining, and the potential positive impacts on the environment from emerging and future applications of the Blockchain technology.
The presentation is on November 29, 2018, from 12:15 PM - 1:30 PM at the Chicago Bar Association, 321 S. Plymouth Ct. Chicago, IL 60604.
For more information on the event click here.
---
The Trump Administration has released its Fall 2018 Unified Agenda of Regulatory and Deregulatory Actions. This regulatory agenda "reports on the actions administrative agencies plan to issue in the near and long term [and] demonstrates this Administration's ongoing commitment to fundamental regulatory reform and a reorientation toward reducing unnecessary regulatory burdens on the American people."
According to the Trump Administration, the regulatory agenda reflects the following broad regulatory reform priorities:
Advancing Regulatory Reform
Public Notice of Regulatory Development
Transparency
Consistent Practice across the Federal Government
The EPA-specific regulatory agenda lists 148 regulatory actions in either the proposed rule stage or final rule stage, and provides information about the planned regulatory actions and the timing of those actions. Notable regulatory actions under consideration by EPA include:
More information, and EPA's Statement of Priorities, can be found here.
---
Under the Trump Administration, EPA has expressed a renewed focus on the Superfund program and making sure that site cleanups operate optimally. In 2017, EPA established a Superfund Task Force, "to provide recommendations for improving and expediting site cleanups and promoting redevelopment." The Superfund Task Force has made a number of recommendations, including recommending that EPA "Promote the Application of Adaptive Management at Complex Sites" and "Broaden the Use of Adaptive Management (AM) at Superfund Sites."
According to the Superfund Task Force,
Adaptive Management is an approach used at large and/or complex sites that focuses limited resources on making informed decisions throughout the remedial process…Under an Adaptive Management strategy, Regions are encouraged to consider greater use of early and/or interim actions including use of removal authority or interim remedies, to address immediate risks, prevent source migration, and to return portions of sites to use pending more detailed evaluations on other parts of sites.
Continue reading "EPA To Begin Superfund Adaptive Management Pilot Program" »
---
The Frank R. Lautenberg Chemical Safety for the 21st Century Act (a/k/a the TSCA Reform Act), signed into law in 2016, was a major overhaul of the 40-year-old chemical law, reforming how new and existing chemicals are evaluated and deemed "safe." Since the law's passage, EPA has completed determinations on 1,602 new chemical cases. EPA has also taken action to ban or restrict use of five existing chemicals, including trichloroethylene (TCE) and methylene chloride, which EPA found to pose heightened risks.
EPA has expended considerable resources over the past two year to fulfil these new review and evaluation requirements. EPA has now taken action to pass some of those costs down to the chemical industry in the form of fees authorized by the TSCA Reform Act.
On September 27, 2018, Acting EPA Administrator Wheeler signed the final Fees Rule, setting out the fees EPA will impose on industry to pay for the costly TSCA review process. The final rule will become effective one day after publication in the Federal Register, which is expected to happen in the next few days.
Continue reading "EPA Finalizes TSCA Fees Rule; Estimates Chemical Manufactures to Pay $20 Million Annually in Fees" »
---
Beginning on June 30, 2018, EPA will launch its new Hazardous Waste Electronic Manifest (e-Manifest) System. EPA's e-Manifest system is many years in the making and follows the 2012 Hazardous Waste Electronic Manifest Establishment Act, and two final rules issued by EPA in 2014 and 2017.
Beginning on June 30th, the following changes take effect:
Facilities that receive hazardous waste that requires manifesting must submit manifests to EPA.
EPA will charge receiving facilities for all paper and e-manifests (lower fees for e-manifests; higher fees for paper manifests).
Generators, transporters and disposers of hazardous waste may transmit waste manifest data electronically through EPA's e-Manifest system.
The new requirement for receiving facilities to submit all manifests to EPA is a big change. To assist industry in this transition, EPA recently announced that it would grant extra time for receiving facilities to submit paper manifests during the initial months after system launch.
Continue reading "EPA e-Manifest Rules Go Into Effect June 30th" »
---
Congressman Morgan Griffith (R-VA) has introduced a discussion draft of a bill that proposes to revise the definition of "modification" in the Clean Air Act (CAA) to "clarify when a physical change in, or change in the method of operation of, a stationary source constitutes a modification or construction."
Under current law, EPA determines whether a change at an existing facility is a "modification" that requires new source review (NSR) by looking at whether the change increases the annual emission rate of an air pollutant. Under Congressman Griffith's proposal, a change at an existing facility will only be a "modification" if it results in an increase to the hourly emission rate of an air pollutant. This change is significant because it would enable facilities to make changes that would allow them to operate for longer hours, thus increasing annual emissions, as long as the hourly emissions don't increase.
The proposed bill also makes clear that the term "modification" does not include changes to an existing stationary source that reduce the amount of any air pollutant or that are designed to restore, maintain, or improve the reliability or safety of the source.
At the May 16, 2018, Energy and Commerce Committee Subcommittee on the Environment hearing, William Wehrum, EPA Assistant Administrator for Air and Radiation, told the subcommittee that he strongly supported the proposed bill. The Democrats on the subcommittee opposed the proposal and ranking member Frank Pallone, Jr. (D-NJ) made a statement critical of the proposed bill:
Continue reading "EPA Air Chief Supports Draft House Bill Revising CAA 'Modification' Definition" »
---
On Monday, March 5, 2018, EPA issued a report titled EPA Year in Review 2017-2018. The report contains an introductory letter from Administrator Pruitt, who states that he has been "hard at work enacting President Donald Trump's agenda during [his] first year as EPA Administrator." The report highlights accomplishments at EPA over the past year, with a focus on the roll back of regulations from the Obama Administration, such as the Clean Power Plan and the Waters of the United States Rule. Administrator Pruitt stated that "[i]n year one, EPA finalized 22 deregulatory actions, saving Americans more than $1 billion in regulatory costs."
According to the report, Administrator Scott Pruitt set forth a "back-to-basics agenda" with three objectives:
Refocusing the Agency back to its core mission
Restoring power to the states through cooperative federalism
Adhering to the rule of law and improving Agency processes
The report also identifies EPA's "core mission" as "clean air, land, and water," and argues that in recent years, "central responsibilities of the Agency took a backseat to ideological crusades, allowing some environmental threats – like cleaning up toxic land – to go unaddressed." In light of these alleged lapses, EPA states that:
Continue reading "EPA "Year in Review"" »
---
By Steven M. Siros and Allison A. Torrence
As 2017 draws to an end, we wanted to thank everyone that follows our Corporate Environmental Lawyer blog. 2017 has been an interesting year and we have enjoyed providing information on critical environmental, health and safety issues for the regulated community. As part of the year in review, we thought it might be interesting to highlight the most popular posts from each of the four quarters in 2017.
Q1 2017: 
Q2 2017:
Q3 2017:
Q4 2017:
We look forward to continuing to blog on breaking environmental, health and safety issues and we are sure that we will have plenty to blog about in 2018. Warmest wishes for a wonderful holiday season.
Steve Siros and Allison Torrence
---
As we previously reported on this blog, in June, Federal District Court Judge James Boasberg found that the U.S. Army Corps of Engineers (the Corps) did not fully comply with the National Environmental Policy Act (NEPA) when it granted easements to the Dakota Access Pipeline (DAPL) to cross Lake Oahe, a federally regulated water in North Dakota. Standing Rock Sioux Tribe v. U.S. Army Corps of Engineers, 16-cv-01534 (June 14, 2017). In light of that ruling, Plaintiffs, the Standing Rock Sioux Tribe and the Cheyenne River Sioux Tribe (the Tribes) asked the court to vacate the DAPL's permits and easements and enjoin further operations until the Corps fully complies with NEPA. In October, Judge Boasberg denied the Tribes' request and allowed DAPL to continue operations while the Corps completes its supplementary NEPA analysis.
Following the October ruling allowing operations to continue, in November, the TransCanada Keystone Pipeline leaked an estimated 210,000 gallons of crude oil in South Dakota. Following this widely report pipeline oil spill, on December 4, 2017, Jude Boasberg ordered DAPL owner, Dakota Access, LLC, the Corps and the Tribes to "coordinate to finalize an oil-spill response plan affecting Tribal resources and lands at Lake Oahe." Judge Boasberg also ordered Dakota Access, with input from the Tribes, to hire an independent third-party engineering expert to conduct a compliance audit of the DAPL. Both the oil spill response plan and the compliance audit report must be submitted to the court by April 1, 2018.
In addition, Dakota Access was ordered to submit bi-monthly reports to the court providing detailed information with respect to the segment of the pipeline crossing Lake Oahe. These bi-monthly reports will include:
Inline-inspection run results or direct-assessment results performed on the pipeline during the reporting period;
The results of all internal-corrosion management programs and any actions taken in response to findings of internal corrosion;
Any new encroachment on the right‐of‐way during the reporting period;
Any new integrity threats identified during the reporting period;
Any reportable incidents that occurred during the reporting period;
Any leaks or ruptures that occurred during the reporting period;
A list of all repairs on the segment made during the reporting period;
Ongoing damage-prevention initiatives on the pipeline and an evaluation of their success or failure;
Any changes in procedures used to assess and monitor the segment; and
Any company mergers, acquisitions, transfers of assets, or other events affecting the management of the segment.
Judge Boasberg explained the reasoning behind his decision as follows:
Recent events have made clear, moreover, that there is a pressing need for such ongoing monitoring. Earlier this month, the Keystone Pipeline leaked 210,000 gallons of oil in Marshall County, South Dakota.…The spill occurred near the boundaries of the Lake Traverse Reservation, home of the Sisseton Wahpeton Oyate Tribe, thus highlighting the potential impact of pipeline incidents on tribal lands.
Dakota Access must file these detailed reports beginning December 31, 2017, and every 60 days thereafter until the remand is complete. The Corps anticipates completing its supplemental NEPA analysis by April 2018, at which point the court will determine whether the Corps has fully complied with NEPA.
---
On Tuesday, November 14, 2017, from 12:30 - 1:30 PM CST. Jenner & Block Partner Steve Siros and Jaana Pietari, PH.D., P.E., Exponent, will present a free webinar titled "What's Over the Horizon: Emerging Contaminants of Concern."
Contaminants of Emerging Concern (CECs) fall into many classes, and encompass an evolving number of chemicals from industrial solvents to pharmaceuticals to endocrine disruptors. CECs may be truly "emerging" chemicals that were previously unregulated, or they may be currently regulated chemicals that have been found to be more toxic or persistent and are subject to new or proposed regulations.
In the absence of federal statutes, varying state standards and advisories create a regulatory minefield for the regulated community. Two examples of CECs receiving increased regulatory and public scrutiny are 1,4-dioxane and poly- and perfluoroalkyl substances (PFAS). Although its presence has been known for nearly a decade, 1,4-dioxane has recently become a more frequent regulatory driver in groundwater cleanups and resulted in reopening previously closed sites. PFAS, on the other hand, are only recently emerging as CECs as new information about the toxicology, health effects, persistence, and systemic presence of this large group of widely used synthetic chemicals is discovered.
The purpose of this webinar is to describe current legal, scientific, and technical issues concerning CECs with a focus on groundwater remediation.
This webinar will:
Examine legal issues including potential affected parties, the ability of regulators to reopen previously closed sites, and the potential liabilities that can result in the absence of clear regulatory standards.
Describe scientific developments regarding human health and environmental effects and advances in detection and monitoring of select CECs.
Discuss key technical aspects regarding challenges in treatment and source identification.
Provide case studies highlighting the critical legal, scientific, and technical issues in addition to recommendations on risk mitigation opportunities.
To register for the free webinar, click here.
---
On September 26, 2017, EPA announced its new Smart Sectors program, a program aimed at easing the regulatory burden on industry. The official notice for this program was published in the Federal Register on September 26th (82 FR 44783), with a correction published on September 29th (82 FR 45586). EPA explained the purpose behind the Smart Sectors program in the notice:
EPA's Smart Sectors program will re-examine how EPA engages with industry in order to reduce unnecessary regulatory burden, create certainty and predictability, and improve the ability of both EPA and industry to conduct long-term regulatory planning while also protecting the environment and public health.
EPA has initially identified 13 sectors of industry to work with under this program, based on each sector's potential to improve the environment and public health:
Continue reading "EPA Announces Smart Sectors Program to Ease Regulatory Burden on Industry" »
---
On Thursday, September 14th, from 5 pm to 7 pm, environmental attorneys and professionals will come together for a networking reception at Jenner & Block's offices in Chicago. Complimentary food and drinks will be provided thanks to the event's sponsors. This is the third year Jenner & Block has hosted this event, which continues to grow every year. Jenner & Block will be joined by a number of bar associations and organizations:
CBA Environmental Law Committee
CBA Young Lawyers Section Environmental Law Committee
ISBA Environmental Law Section
ABA Section of Environment, Energy, and Resources
Air & Waste Management Association Lake Michigan States Section
DRI Toxic Tort and Environmental Law Committee
Jenner & Block partner Allison Torrence is a former Chair of the CBA Environmental Law Committee and will be giving brief welcome remarks.
Details for this event are below. If you would like to join us at this reception, please RSVP here.
Environmental Attorney Reception
September 14, 2017 | 5:00 pm to 7:00 pm
Jenner & Block Conference Center | 45th Floor | 353 N. Clark St. | Chicago, IL 60654
Reception Sponsors:
---
By Steven M. Siros and Allison A. Torrence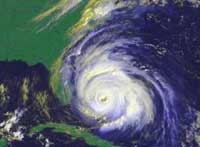 Following Hurricane Harvey, and with the pending landfall of Hurricane Irma, the manner and degree to which federal and state agencies coordinate environmental protection duties may seem chaotic and disorganized. However, there is a specific protocol that guides these federal agencies in taking steps to protect the environmental in anticipation of and following a hurricane.
As brief background, in 1988, the Robert T. Stafford Disaster Relief and Emergency Assistance Act (the "Stafford Act") was promulgated in an effort to establish an orderly process pursuant to which the Federal Government provides disaster and emergency assistance to State and local governments. At the request of the Governor of an affected State, the President may declare a major disaster or emergency. For example, on September 4, 2017, Florida Governor Rick Scott declared a state of emergency in anticipation of Hurricane Irma. Shortly thereafter, President Trump declared a major emergency. Upon declaration of such a major disaster or emergency, the President appoints a Federal Coordinating Officer ("FCO"), a FEMA official who is charged with coordination of Federal assistance to the affected State and local governments. 
FEMA's primary focus is protection of human life and the majority of federal resources are obviously directed towards that goal. However, FEMA also works closely with other agencies such as U.S. EPA and state environmental agencies to implement emergency response activities focused on protecting the environment. FEMA has established numerous Emergency Support Functions (ESFs), which provide the structure for coordinating interagency support for a Federal response to declared disasters and emergencies. U.S. EPA has been designated as the ESF Coordinator for Emergency Response # 10—Oil and Hazardous Materials Response.
Here are some key environmental issues that federal and state agencies focus on during a natural disaster such as a hurricane:
Continue reading "Who is in Charge of Protecting the Environment--The Role of U.S. EPA and State Environmental Agencies During a Hurricane" »
---
We previously reported that on June 6, 2017, EPA Administrator Scott Pruitt announced that EPA was extending the deadline for promulgating initial area designations, by one year, for the 2015 ozone National Ambient Air Quality Standards (NAAQS). The Obama Administration promulgated new ozone NAAQS in October 2015, lowering the standards from 75 parts per billion (ppb) to 70 ppb. Under the Clean Air Act, EPA had two years, or until October 1, 2017, to designate areas in the U.S. as being in attainment or nonattainment with the new ozone NAAQS. The one-year extension would have pushed the deadline for those designation to October 1, 2018.
On August 1, 2017, 15 states and Washington D.C. filed a petition in the D.C. Circuit Court challenging EPA's one-year delay of the ozone NAAQS deadline. Then, on August 2, 2017, EPA changed course and withdrew the extension. Now, EPA must designate areas as being in attainment or nonattainment with the new, 70 ppb ozone NAAQS by October 1, 2017.
More information about the ozone NAAQS and area designations is available on EPA's website.
---
Not long after the Occupational Safety and Health Administration (OSHA) launched its Injury Tracking Application website for Electronic Submission of Injury and Illness Records on August 1, 2017, OSHA has temporarily suspended user access to the site due to an apparent security breach. Reports indicate that last week, OSHA received an alert from the United States Computer Emergency Readiness Team in the Department of Homeland Security that indicated there was a potential compromise of user information for the injury tracking application. OSHA has stated that one company appears to have been affected and that company has been notified of the issue.
The Injury Tracking Application website currently has the following message posted:
Alert: Due to technical difficulties with the website, some pages are temporarily unavailable.
OSHA has not indicated when the website will be fully available again or whether any additional changes will result from this apparent breach. The current deadline for employers to submit injury and illness logs electronically is December 1, 2017.