By Andi Kenney 
On October 26, 2017, EPA published a proposed rule requiring manufacturers and importers of mercury and mercury-added products or any other person who intentionally uses mercury in a manufacturing process to provide EPA with both quantitative and qualitative information about the elemental mercury and mercury compounds involved in their activities. 82 FR 49564 (October 26, 2017). 
Under Section 8(b)(10)(B) of the Toxic Substances Control Act (TSCA), EPA must publish an inventory of mercury supply, use, and trade in the United States" in 2017 and every year thereafter. This reporting rule is authorized by Section 8(b)(10)(D) of TSCA which requires covered persons to provide EPA with the information the Agency needs to prepare that inventory.
The list of potentially affected industries is wide ranging and includes, among many others, mining, chemical manufacturing, plastics and resin manufacturing, medicinal and pharmaceutical manufacturing, coating and adhesive manufacturing, tire and rubber product manufacturing, fabricated metal products (including ammunition) manufacturing, circuit board and semiconductor manufacturing, office and industrial equipment manufacturing, watch and measuring equipment manufacturing, lighting and household appliance manufacturing, battery and electrical equipment manufacturing, boat and RV manufacturing, toy and jewelry manufacturing, and hazardous and non-hazardous waste facilities.
The reporting requirements focus on those who first manufacture mercury or mercury-added products or otherwise intentionally use mercury in a manufacturing process.  The proposed rule would not apply to persons generating, handling or managing mercury-containing waste, unless that person manufactures or recovers mercury and uses it or stores it for use. Nor would it apply to those merely engaged in the trade of mercury, those importing mercury-added products for personal use and not for commercial purposes, those manufacturing mercury incidentally (such as by burning coal) or those importing a product that contains mercury solely as a component in a mercury-added product (such as a toy with a mercury-added battery). It would, however, apply to mercury or mercury-containing by-products manufactured for commercial purposes and to the storage of mercury and mercury-added products after manufacture.
EPA is proposing an initial reporting deadline of July 1, 2019, with subsequent reports due every three years thereafter. Each report would cover only the preceding calendar year.
EPA is accepting comments on the proposed rule until December 26, 2017.
---
  Today recognizes the third annual Imagine a Day Without Water event to raise awareness and educate America about the value of water. Over 500 organizations, cities, water authorities, and corporations have joined together once again to focus attention on the importance of this valuable resource and the critical need to upgrade and improve water infrastructure throughout the U.S.
No water to drink, or even to make coffee with. No water to shower, flush the toilet, or do laundry. Hospitals would close without water. Firefighters couldn't put out fires, and farmers couldn't water their crops. Some communities in America already know how impossible it is to try to go a day without our most precious resource: water.
The 2017 Infrastructure Report Card published by the American Society of Civil Engineers provided an overall grade of a D+ for the status and condition of U.S. infrastructure. Particularly as to drinking water, the Report Card noted the following:
One million miles of pipes deliver drinking water and most date from the early 20th century with a 75-100 year lifespan
Over 240,000 water main breaks occur annually
Over $1 trillion dollars is the estimate needed to maintain/upgrade/expand service to meet water demands over the next 25 years.
Can you imagine a day without water? In the context of your business and its operations, please consider the resources available from these two organizations that address the following water-related considerations, including conditions and capacity, funding, public safety, future needs, and resilience and innovation.
---
On September 26, 2017, EPA announced its new Smart Sectors program, a program aimed at easing the regulatory burden on industry. The official notice for this program was published in the Federal Register on September 26th (82 FR 44783), with a correction published on September 29th (82 FR 45586). EPA explained the purpose behind the Smart Sectors program in the notice:
EPA's Smart Sectors program will re-examine how EPA engages with industry in order to reduce unnecessary regulatory burden, create certainty and predictability, and improve the ability of both EPA and industry to conduct long-term regulatory planning while also protecting the environment and public health.
EPA has initially identified 13 sectors of industry to work with under this program, based on each sector's potential to improve the environment and public health:
Continue reading "EPA Announces Smart Sectors Program to Ease Regulatory Burden on Industry" »
---
Jenner &  Block is pleased to report that Sam Hirsch, former Acting Assistant Attorney General and Principal Deputy at the U.S. Department of Justice's Environment and Natural Resources Division (ENRD), has returned to the Firm as a Partner in our Washington, DC office. Sam was formerly an attorney with Jenner & Block until 2009 when he moved to the U.S. Department of Justice, where he served as Deputy Associate Attorney General  before taking on his most recent role. During his time at ENRD, Sam was primarily responsible for litigation and policy work relating to the prevention and cleanup of pollution, environmental challenges to federal programs, stewardship of public lands and natural resources, property acquisition, wildlife protection, and Indian rights and claims. As Acting Assistant Attorney General and Principal Deputy, he oversaw the drafting of more than 200 briefs, including more than 40 U.S. Supreme Court cert-stage, merits, and amicus briefs, as well as more than 150 appeal-recommendation memos to the Solicitor General. These briefs and memos dealt with cases in all 13 federal circuits and covered nearly the entire range of federal environmental and natural resources statutes, including the Clean Air Act, the Clean Water Act, the National Environmental Policy Act (NEPA), the Comprehensive Environmental Response, Compensation and Liability Act (CERCLA, or Superfund), the Oil Pollution Act, the Resource Conservation and Recovery Act (RCRA), the Safe Drinking Water Act, the Endangered Species Act, the Migratory Bird Treaty Act, the Marine Mammal Protection Act, and the Lacey Act.
Sam was involved in all phases of the Deepwater Horizon litigation, including helping structure the global settlement, which directed more than $8.1 billion toward restoring damaged natural resources in the Gulf of Mexico. He also drafted portions of  the criminal plea agreements that created the National Academy of Sciences' $500 million Gulf Research Program, which funds and conducts studies and projects to enhance oil-system safety, human health, and environmental resources in the Gulf of Mexico and other U.S. outer-continental-shelf regions that support oil and gas production. 
Sam may be reached at (202) 637-6335 or shirsch@jenner.com.  Welcome back Sam!  
---
Unless one has been living under a log (and even that might not be an excuse), we all know that Scott Pruitt was confirmed as U.S. EPA Administrator on February 17, 2017. However, the status of President Trump's other U.S. EPA nominations may not be as front and center. As such, here is a quick cheat sheet for those watching at home (current as of 9/21/2017):
General Counsel: Matthew Leopold. Mr. Leopold was nominated as General Counsel to U.S EPA in September 2017. Mr. Leopold was an attorney with the Environment and Natural Resources Division of DOJ for approximately six years and then became general counsel for Florida Department of Protection. Upon leaving FDEP in 2015, he joined the Florida-based law firm Carlton Fields. Mr. Leopold's nomination has been referred to the Senate Environmental and Public Works committee and his nomination (along with the nominations of Dourson, Wehrum and Ross) were to have been considered by the committee yesterday (Sept. 20th) but the hearings were cancelled when the Senate decided it had worked enough and adjourned early for the week.
 
Enforcement and Compliance Assurance: Susan Parker Bodine. Ms. Bodine was nominated as Assistant Administrator for the Office of Enforcement and Compliance Assurance in May 2017. Since 2015, Ms. Bodine has been serving as chief counsel on the Senate Environment and Public Works Committee and previously served as the Assistant Administrator of the Office of Land and Emergency Management. Ms. Bodine's nomination was approved by the Senate Environmental and Public Works committee on July 12th and she is awaiting full Senate confirmation. Ms. Bodine has over 29 years of environmental law experience, including having worked at two law firms and being the staff director and counsel for the House Transportation & Infrastructure Committee's water panel.
 
Chemical Safety and Pollution Prevention: Michael Dourson. Mr. Dourson was nominated in July 2017 to become the Assistant Administrator for the Office of  Chemical Safety and Pollution Prevention.  Mr. Dourson is a toxicologist who had formerly worked at U.S. EPA. After leaving U.S EPA in the 1990s, Mr. Dourson founded the non-profit group Toxicology Excellence for Risk Assessment which opponents have criticized for being at least partially funded by industry. Mr. Dourson is currently a professor at the University of Cincinnati. His nomination has been referred to the Senate Environmental and Public Works committee but his nomination hearing has been delayed. 
 
Office of Water: David Ross. Mr. Ross was nominated in September 2017 to become the Assistant Administrator of the Office of Water. Mr. Ross currently serves as Wisconsin's assistance attorney general and Director of the Environmental Protection Unit for the Wisconsin Department of Justice. Mr. Ross previously served in the Wyoming Attorney General's Office. Mr. Ross seems generally to have bi-partisan support and his nomination has been referred to the Senate Environmental and Public Works committee but his nomination hearing has been delayed.
 
Air and Radiation: William Wehrum. Mr. Wehrum was nominated in September 2017 to become the Assistant Administrator of the Office of Air and Radiation. Mr. Wehrum had previously served as U.S. EPA's acting assistant administrator for the Office of Air and Radiation from 2005 to 2007. He is currently with the law firm of Hunton & Williams and has over 31 years of experience working in the environmental field. Mr. Wehrum also seems to have some limited bi-partisan support but he was also nominated for this same position by President Bush in 2005 but his nomination was pulled after Democrats accused Mr. Wehrum of working with polluters.  This same charge is currently being levied by environmental organizations.  Interestingly, Mr. Wehrum is scheduled to argue before the D.C. Circuit on September 26th in a lawsuit challenging OSHA's silica rules pertaining to the construction industry.  His nomination has been referred to the Senate Environmental and Public Works committee but his nomination hearing has been delayed.
President Trump has yet to nominate someone for the Deputy Administrator. Potential nominees that had been floated were Jeff Holmsted and Andrew Wheeler, but for now, the position is held by Mike Flynn who had previously been U.S. EPA's Associate Deputy Administrator.
---
On Thursday, September 14th, from 5 pm to 7 pm, environmental attorneys and professionals will come together for a networking reception at Jenner & Block's offices in Chicago. Complimentary food and drinks will be provided thanks to the event's sponsors. This is the third year Jenner & Block has hosted this event, which continues to grow every year. Jenner & Block will be joined by a number of bar associations and organizations:
CBA Environmental Law Committee
CBA Young Lawyers Section Environmental Law Committee
ISBA Environmental Law Section
ABA Section of Environment, Energy, and Resources
Air & Waste Management Association Lake Michigan States Section
DRI Toxic Tort and Environmental Law Committee
Jenner & Block partner Allison Torrence is a former Chair of the CBA Environmental Law Committee and will be giving brief welcome remarks.
Details for this event are below. If you would like to join us at this reception, please RSVP here.
Environmental Attorney Reception
September 14, 2017 | 5:00 pm to 7:00 pm
Jenner & Block Conference Center | 45th Floor | 353 N. Clark St. | Chicago, IL 60654
Reception Sponsors:
---
By Steven M. Siros and Allison A. Torrence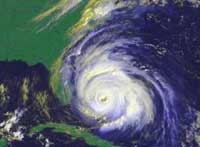 Following Hurricane Harvey, and with the pending landfall of Hurricane Irma, the manner and degree to which federal and state agencies coordinate environmental protection duties may seem chaotic and disorganized. However, there is a specific protocol that guides these federal agencies in taking steps to protect the environmental in anticipation of and following a hurricane.
As brief background, in 1988, the Robert T. Stafford Disaster Relief and Emergency Assistance Act (the "Stafford Act") was promulgated in an effort to establish an orderly process pursuant to which the Federal Government provides disaster and emergency assistance to State and local governments. At the request of the Governor of an affected State, the President may declare a major disaster or emergency. For example, on September 4, 2017, Florida Governor Rick Scott declared a state of emergency in anticipation of Hurricane Irma. Shortly thereafter, President Trump declared a major emergency. Upon declaration of such a major disaster or emergency, the President appoints a Federal Coordinating Officer ("FCO"), a FEMA official who is charged with coordination of Federal assistance to the affected State and local governments. 
FEMA's primary focus is protection of human life and the majority of federal resources are obviously directed towards that goal. However, FEMA also works closely with other agencies such as U.S. EPA and state environmental agencies to implement emergency response activities focused on protecting the environment. FEMA has established numerous Emergency Support Functions (ESFs), which provide the structure for coordinating interagency support for a Federal response to declared disasters and emergencies. U.S. EPA has been designated as the ESF Coordinator for Emergency Response # 10—Oil and Hazardous Materials Response.
Here are some key environmental issues that federal and state agencies focus on during a natural disaster such as a hurricane:
Continue reading "Who is in Charge of Protecting the Environment--The Role of U.S. EPA and State Environmental Agencies During a Hurricane" »
---
As the cleanup, rebuilding, and recovery continues in the aftermath of Hurricane Harvey, there has been increasing news coverage about the environmental consequences resulting from impacts of this devastating storm in Texas. We have all seen the coverage on the Arkema SA chemical plant explosion and fire in Crosby, Texas, as well as this weekend's news that 13 Superfund sites in the Houston area have been flooded and are experiencing possible damage. What we have not heard much about is action on the part of the Texas Commission on Environmental Quality (TCEQ) to do its part to allow residents and their commercial and industrial businesses to recover.
Last week, TCEQ issued a Request for Suspension of TCEQ Rules that may prevent, hinder, or delay necessary action in coping with Hurricane Harvey. The rules suspended in order to manage Hurricane Harvey impacts address regulatory obligations related to air, water, storage tank, fuel and waste management. In addition, TCEQ has developed a Hurricane Response webpage and made clear the Agency's priority is the recovery efforts helping to restore water and wastewater services as well as to assess damage, manage debris, and bring other critical services back online.
Most substantive federal environmental laws and their implementing regulations also provide emergency exemptions that can be triggered following any natural or manmade disaster to ensure laws do not interfere with rescue and recovery efforts. Most emergency exemptions require a declaration or finding on the part of the United States Environmental Protection Agency (EPA) or of another high-ranking government official. We will address EPA's Hurricane response actions in future blogs.
At a time when the residents of Texas need the best of their government, TCEQ is providing an excellent example of support, help, and a willingness to do what is right under the circumstances. Kudos to TCEQ!
---
State Street Global Advisors (SSGA), managing $2.6 trillion in assets, recently took action to motivate companies to treat climate change as a significant risk and to encourage businesses to ensure that assets and long-term business strategies are resilient to climate change impacts. SSGA published "Perspectives on Effective Climate Change Disclosure" to provide guidance to companies on best practices  for climate-related scenario-planning disclosure.
The new guidance provides insight into four (4) areas:
Governance and board oversight of climate change;
Establishing and disclosing long-term greenhouse gas emission goals;
Disclosing the average and range of carbon price assumptions; and
Discussing impacts of scenario planning on long-term capital allocation decisions.
The guidance is intended to identify current disclosure practices that are useful to investors in evaluating the robustness of climate-related scenario-planning exercises and climate-related strategic reports by companies in high impact sectors, such as oil and gas and mining.
SSGA drew upon its work with over 240 climate-related engagements with 168 companies that their Asset Stewardship Team had conducted over the past four (4) years.
This guidance document provides good insight to measure and evaluate existing climate change-related disclosures and may offer additional incentive to companies considering new or additional disclosures.
---
Following the disaster that has unfolded in Texas as a result of the unprecedented flooding caused by Hurricane Harvey, affected businesses might be asking whether they might be able to avail themselves of the "Act of God" defense that is embodied in several federal environmental laws and the Texas Health and Safety Code. If ever an event qualified as an "Act of God," many would likely agree that Hurricane Harvey falls into that category. However, if the experience of Hurricane Katrina provides any guidance, regulated entities are likely to face substantial hurdles triggering the "Act of God" defense for releases attributable to Hurricane Harvey.
Although not defined in the Texas Health and Safety Code, CERCLA defines an "Act of God" as the "unanticipated grave natural disaster or other natural phenomenon of an exceptional, inevitable, and irresistible character, the effects of which could not have been prevented, or avoided by the exercise of due care or foresight." 42 U.S.C. §9601(1). The Oil Pollution Act of 1990 contains a verbatim definition of "Act of God." 33 U.S.C. §2701(1). 
One might ask how many times the "Act of God" defense has been successfully asserted, and the answer is that there is not a single reported case where that defense has been successful.
Continue reading "Hurricane Harvey and Act of God Defense—Viable Defense or Futile Prayer" »
---
On August 28, 2017, Shell Oil Company became the latest target of a Clean Water Act citizen suit lawsuit filed by the Conservation Law Foundation ("CLF"). Coming on the heels of the unfolding disaster in Texas caused by Hurricane Harvey,  this most recent lawsuit alleges that Shell's stormwater pollution prevention plan for its Providence, Rhode Island Terminal is inadequate in that it fails to account for sea level rise, increased precipitation generally, and the increased frequency of storms that CLF alleges will occur due to climate change. This latest lawsuit follows a previously filed citizen suit by CLF against Exxon under both the Clean Water Act and Resource Conservation and Recovery Act relating to Exxon's Everett Terminal located in Everett, Massachusetts. A hearing on Exxon's pending motion to dismiss is currently set for September 12, 2017.
Events like Hurricane Harvey will provide continuing fodder for what is likely to be sharp increase in citizen suits being filed by environmental organizations seeking to advance their agendas in light of the current regulatory climate.  
---
By Steven M. Siros and Jeffery S. Dennis
On August 22, 2017, a divided D.C. Circuit panel sided with the Sierra Club and other environmental groups by concluding that the Federal Energy Regulatory Commission ("FERC") didn't adequately analyze the impacts of greenhouse gas ("GHGs") emissions that may result from a $3.5 billion natural gas pipeline to be constructed through Florida. The project in question is an approximately 500-mile long natural gas pipeline scheduled to be completed in 2021 and which is projected to carry over one billion cubic feet of natural gas per day.
Section 7 of the Natural Gas Act vests jurisdiction to approve such a pipeline with FERC. Before such a pipeline can be approved, FERC must grant the developer a certificate of public convenience and necessity (often referred to as a Section 7 certificate). Prior to issuing the Section 7 certificate for this project, FERC prepared an environmental impact statement ("EIS") as required by the National Environmental Policy Act ("NEPA"). Sierra Club and other environmental groups challenged FERC's EIS and subsequent Section 7 certificate on the grounds that it failed to adequately consider the pipeline's contribution to GHG emissions and its impact on low-income and minority communities.
Continue reading "Court Decision Remanding FERC's Evaluation of GHG Emissions May Derail $3.5B Pipeline" »
---
By Brian S. Scarbrough, Jan A. Larson and Alexander J. Bandza  
A recent opinion from the Connecticut Appellate Court, R.T. Vanderbilt Co. v. Hartford Accident & Indemnity Co., 156 A.3d 539 (Conn. App. Ct. 2017), aides policyholders seeking coverage for asbestos-related long-tail liability claims under Commercial General Liability policies when responding to certain coverage defenses, including the allocation of risk for uninsured policy periods and the application of the pollution exclusion. In Vanderbilt, the court ruled on two significant issues—first, it endorsed the "unavailability of insurance" exception to the pro rata allocation method to allocate uninsured policy periods to the insurer, and second, it rejected the application of the pollution exclusion to talc-related asbestos exposure. As to the first, the court confronted a novel question under Connecticut law regarding whether the policyholder or the insurer should bear the risk for periods during which insurance coverage was commercial unavailable—commonly known as the "unavailability of insurance" exception to the pro rata allocation method. The court affirmed the existence of the exception, holding that the insurer should bear this risk. As to the second, the court rejected that the pollution exclusion applied, reasoning that the exclusions at issue barred coverage only when the exposure arose from "traditional environmental pollution" migrating through property or into the environment, but did not extend to "inhalation or ingestion of asbestos dust released in small quantities in an indoor environment during everyday activities."
---
On August 8, 2017, the United States District Court for the District of Columbia issued a decision concluding that the U.S. Environmental Protection Agency (U.S. EPA) did not have statutory authority to issue a 2015 rule that restricted the use of hydrofluorocarbons (HFCs) in a variety of products, including aerosols, motor vehicle air conditioners, commercial refrigerators and foams. 
Section 612(a) of the Clean Air Act required manufacturers to replace ozone-depleting substances (ODS) with "safe" product substitutes.  To that end, U.S. EPA was required to develop lists of "safe" and "prohibited" ODS substitutes.  Pursuant to this directive, U.S. EPA placed HFCs on the list of "safe" substitutes and manufacturers began to replace ODS with HFCs. 
However, over time, U.S. EPA began to learn that although not an ODS, HFCs were in fact greenhouse gases.  As such, in 2015, U.S. EPA promulgated a final rule that moved HFCs off of the "safe" list and onto the "prohibited" list.  See 80 Fed. Reg. 42,870 (July 20, 2015).  As part of the 2015 final rule, U.S. EPA also then prohibited the use of HFCs in aerosols, motor vehicle air conditioners, commercial refrigerators and foams even if the manufacturers of these products had previously elected to replace the ODS in these products with the previously "safe" HFCs.  A lawsuit was subsequently filed by manufacturers of certain HFCs.    
The parties to the lawsuit both acknowledged that U.S. EPA had the ability to ban the use of ODS and that U.S. EPA could change or modify the lists of "safe" and "prohibited" ODS substitutes based on U.S. EPA's assessment of the risks that those substances posed to human and the environment.  However, the key dispute was whether U.S. EPA had the authority under Section 612 of the Clean Air Act to prohibit manufacturers from making products that contain HFCs if those manufacturers had previously replaced an ODS with a HFC that at the time was listed as a "safe" substitute. 
The D.C. Circuit concluded that U.S.EPA did not have that authority.   The court rejected U.S. EPA's argument that the term "replace" as used in the statute was intended to apply each time a manufacturer uses a substitute substance as opposed to when the manufacturer originally "replaced" the ODS with the HFC finding U.S. EPA's proposed interpretation to "border on the absurd."  As such, the D.C. Circuit  vacated the 2015 rule to the extent the rule required manufacturers to replace HFCs with a substitute substance on the "safe" list. 
---
The Department of Homeland Security (DHS) announced yesterday its plans to waive numerous environmental laws to allow more expedient construction of barriers and roads in the vicinity of the international border near San Diego. The decision was signed by then DHS Secretary John Kelly and applies to a 15-mile border segment in San Diego where the Agency plans to upgrade fencing and build border wall prototypes.
DHS issued the waiver pursuant to its authority in Section 102 of the 2005 Illegal Immigration Reform and Immigrant Responsibility Act of 1996 (IIRIRA). This law grants the DHS Secretary a number of authorities necessary to carry out DHS's border security mission. Citing this authority, the DHS notice makes clear that these infrastructure projects will be exempt from complying with critically important environmental laws such as the National Environmental Policy Act, the Endangered Species Act, the Clean Water Act and other laws related to wildlife, conservation, cultural and historic artifacts, and the environment.
This action has been under consideration by DHS and the subject of much discussion among environmental activists. The Center for Biological Diversity already sued DHS earlier this year seeking an updated environmental review of the southern border infrastructure projects.
According to yesterday's notice, "…while the waiver eliminates DHS's obligation to comply with various laws with respect to the covered projects, the Department remains committed to environmental stewardship with respect to these projects. DHS has been coordinating and consulting—and intends to continues to do so—with other federal and state agencies to ensure impacts to the environment, wildlife, and cultural and historic artifacts are analyzed and minimized, to the extent possible."
Even in the wake of everything ongoing in D.C with the new Administration, this action is extraordinary and inconsistent with typical federal government practices, except in the case of an emergency or other exigent circumstances. The final decision will appear in the Federal Register soon.
---
The Trump Administration signaled its plans to renegotiate the 1994 North American Free Trade Agreement (NAFTA) by issuing the Summary of Objectives for the NAFTA Renegotiation this month. President Trump committed to renegotiate NAFTA in order to obtain more open, equitable, secure, and reciprocal market access with our two largest export markets in Canada and Mexico.
Environmental considerations currently are managed in a side agreement to NAFTA, but one of the Administration's priorities is to incorporate environmental provisions into the new NAFTA. The Summary outlines 13 environmental issues to be addressed as part of the renegotiation process: 
Bring the environmental provisions into the core of the agreement, rather than in a side agreement.
Establish strong and enforceable environmental obligations that are subject to the same dispute settlement mechanism that applies to other enforceable obligations of the agreement.
Establish rules that will ensure that NAFTA countries do not waive or derogate from the protections afforded in their environmental laws for the purpose of encouraging trade or investment.
Establish rules that will ensure that NAFTA countries do not fail to effectively enforce their environmental laws through a sustained or recurring course of action or inaction, in a manner affecting trade or investment between the parties.
Require NAFTA countries to adopt and maintain measures implementing their obligations under select Multilateral Environmental Agreements (MEAs) to which the NAFTA countries are full parties, including the Convention on International Trade in Endangered Species of Wild Fauna and Flora.
Establish a means for stakeholder participation, including commitments for public advisory committees, and a process for the public to raise concerns directly with its government if they believe it is not meeting its environmental commitments.
Require NAFTA countries to ensure access to fair, equitable, and transparent administrative and judicial proceedings for enforcing their environmental laws, and provide appropriate sanctions or remedies for violations of their environmental laws.
Provide for a framework for conducting, reviewing, and evaluating cooperative activities that support implementation of the environmental commitments, and for public participation in these activities.
Establish or maintain a senior-level Environmental Committee, which will meet regularly to oversee implementation of environmental commitments, with opportunities for public participation in the process.
Combat illegal, unreported, and unregulated (IUU) fishing, including by implementing port state measures and supporting increased monitoring and surveillance.
Establish rules to prohibit harmful fisheries subsidies, such as those that contribute to overfishing and IUU fishing, and pursue transparency in fisheries subsidies programs.
Promote sustainable fisheries management and long-term conservation of marine species, including sharks, sea turtles, seabirds, and marine mammals.
Protect and conserve flora and fauna and ecosystems, including through actions by countries to combat wildlife and timber tracking.
Critics note that the above environmental considerations look much like the provisions in the now defunct Trans-Pacific Partnership that many environmental advocates opposed.
The first round of talks on the possible renegotiation of NAFTA is scheduled to take place in Washington August 16-20. The Summary confirms that "…the new NAFTA will be modernized to reflect 21st century standards and will reflect a fairer deal, addressing America's persistent trade imbalances in North America." While part of the agenda, it does not appear that environmental considerations will be a critical portion of these upcoming negotiations.
---
Jenner & Block's Corporate Environmental Lawyer is pleased to present a guest blog prepared by John Claypool, Director of Project Management at Brown and Caldwell. Brown and Caldwell is a national engineering consulting firm focused on the U.S. environmental sector. The degree to which and manner in which these ASTM standards are incorporated into regulatory standards is an important topic and we appreciate Brown and Caldwell's insight on this topic.
By John Claypool
EPA recently issued a direct final rule to amend the requirements for conducting All Appropriate Inquires (AAI) to qualify for the Bona Fide Prospective Purchaser (BFPP) defense under the Comprehensive Environmental Response, Compensation and Liability Act (CERCLA). The direct final rule allows for the use of ASTM International E2247-16, Standard Practice for Environmental Site Assessments: Phase I Environmental Site Assessment Process for Forestland or Rural Property. When the final rule becomes effective on September 18, 2017, ASTM E2247-16 can be used to satisfy the statutory requirements for conducting AAI.
Since 2008, the AAI rule at 40 CFR Part 312 has allowed the use of E2247-08 on transactions involving forestland or rural properties. As part of its 5-year review and reapproval cycle, ASTM International made significant changes to E2247-08 and reapproved/reissued it under the E2247-16 designation. A summary of the differences between E2247-08 and E2247-16 is available in the USEPA rulemaking docket (Docket EPA-HQ-OLEM-2016-0786).
The revisions to the AAI rule published in the Federal Register on June 20, 2017 allow the use of E2247-08 and E2247-16 for conducting AAI on forestland and rural property. Since E2247-08 is no longer considered an active standard by ASTM International, the practical implication is that AAI for forestland and rural properties will henceforth be conducted per E2247-16. The direct final rule did not make any changes to the AAI requirements for other types of properties, continuing to allow the use of ASTM E1527-13, Practice for Environmental Site Assessments: Phase I Environmental Site Assessment Process.
This addition of E2247-16 to the AAI rule may impact both public and private parties intending to claim a limitation on CERCLA liability in relation to the purchase of large tracts of forested land or large rural property. It may also impact parties conducting site characterizations or assessments on large tracts of forested land or large rural properties, when the parties are intending to use a brownfields grant awarded under CERCLA Section 104(k)(2)(B)(ii), including state, local, and tribal governments receive brownfields site assessment grants.
Brown and Caldwell's John Claypool, Brent Callihan and Julie Byrd contributed to the development of the revised ASTM standard, submitting comments to ASTM that led to the development of a working group to revise the standard, ultimately leading to the revised AAI rule.
---
Likely emboldened by the U.S. Court of Appeals decision to vacate U.S. EPA's efforts to stay certain provisions of new source performance standards ("NSPS") relating to fugitive methane emissions, on July 24, 2017, a coalition of 11 Democratic state attorney generals filed a Petition for Review in the D.C. Circuit challenging U.S. EPA's June decision to delay implementation of the Obama administration's amendments to the Clean Air Act Risk Management Program ("RMP") for 20 months. This lawsuit is in addition to a previously filed lawsuit by environmental and labor groups that also challenged U.S. EPA's stay of the RMP amendments. 
In support of their petition, the AGs contend that the requirements of Section 307(d)(7)(B) of the CAA were not met which argument proved determinative in the earlier challenge to U.S EPA's stay of the  methane NSPS.  DOJ has already sought to distinguish U.S. EPA's delay of the methane NSPS from its delay of the RMP rule by noting that U.S. EPA sought public input on its proposed 20-month delay of the RMP rule in its March 30, 2017 federal register notice.  We will continue to track both of these lawsuits as they wind the D.C. Circuit.
---
By: Joshua Davids, J.D. Candidate, 2018, The University of Chicago Law School
On July 13, 2017, Judge Timothy Taylor of the Supreme Court of California issued an opinion in the case of Cleveland National Forest Foundation v. San Diego Association of Governments, no. S223603, ruling that the San Diego Association of Governments (SANDAG) did not abuse its discretion by issuing an Environmental Impact Report (EIR) for a new regional transportation infrastructure development plan (RTP) that failed to explicitly analyze whether the RTP will be consistent with an executive order issued by then-Governor Arnold Schwarzenegger. This executive order, issued on June 1, 2005 (Exec. Order No. S-3-05) and partially adopted by the California Legislature (although not legally binding itself), set greenhouse gas (GHG) emissions reduction targets for California, aiming to reduce emissions to eighty percent below 1990 emissions levels by the year 2050.
SANDAG issued the RTP (also extending through 2050) for the San Diego region in 2011 and, as required, released a draft of an EIR analyzing this plan's environmental effects. The California Environmental Quality Act (CEQA) requires that public agencies assess (in an EIR) the environmental impacts of projects requiring government permits, including, specifically, whether each project will significantly increase GHG emissions. This draft EIR found that GHG emissions would decrease slightly in 2020, but would increase significantly by 2050. However, it did not analyze whether or not these projections were consistent with the goals set by the governor's executive order, an omission that opened SANDAG up to criticism from parties including the California Attorney General. The Attorney General argued that without this explicit analysis, the report was inadequate.
Continue reading "California Supreme Court Rules Environmental Report Need Not Address GHG Executive Order" »
---
Answering this question is likely to engender significant debate, depending on which side of the global warming conundrum one finds oneself.  However, a recent lawsuit by two California counties and one California city is likely to prompt such a debate which will play out in California state court. On July 17, 2017, Marin County, San Mateo County, and the City of Imperial Beach filed separate but similar environmental lawsuits in California state court claiming that 37 oil, gas, and coal companies caused (or will cause) billions of dollars in climate-change related damages as a result of their extraction and sale of fossil fuels in California. The multi-count complaints allege a variety of state common law claims, including public nuisance, negligent failure to warn, and trespass. The complaints contend that as result of the activities of these defendants, sea levels will rise which will cause billions of dollars in losses to each of the plaintiffs. 
These cases represent the latest in what has been to date a series of unsuccessful efforts to hold energy companies responsible for future speculative damages associated with alleged future environmental impacts associated with climate change. These cases will likely be subject to early dispositive motions seeking to have these cases thrown out of court at an early stage. We will continue to follow these cases and provide additional updates. 
---
New research confirms that the quality of environmental, social and corporate governance (ESG) disclosures is greatly improved when companies use  the Global Reporting Initiative (GRI) Sustainability Reporting Framework. The Governance & Accountability Institute, Inc. (G&A), the data partner for GRI, also confirms that more companies than ever before are developing and disclosing sustainability reports.
In the first year of its study in 2010, G&A found that 80% of leading U.S. large-cap companies did not publish sustainability reports. The trend has changed over time with 53% of the S&P 500 companies reporting in 2012; 72% reporting in 2013; 75% reporting in 2014; 81% reporting in 2015; and 82% reporting in 2016.
To explore the quality of sustainability reports, G&A worked with The CSR-Sustainability Monitor (CSR-S Monitor) research team at the Weissman Center for International Business, Baruch College/CUNY. The CSR-S Monitor evaluated sustainability reports using a scoring methodology that categorizes the content of each report into 11 components referred to as "contextual elements" including: Chair/Executive Message; Environment; Philanthropy & Community Involvement; External Stakeholder Engagement; Supply Chain; Labor Relations; Governance; Anti-Corruption; Human Rights; Codes of Conduct; and Integrity Assurance. Companies using the GRI framework consistently achieved average contextual element scores higher than the companies not using the GRI for their reporting meaning, in part, that the data provided was of a higher quality and overall more helpful to stakeholders.
Sustainability reporting and ESG disclosures are on the rise. The trend clearly is to encourage and promote more standardized sustainability reporting helping companies provide more reliable, consistent and material information to the public.
---
On July 3, 2017, the U.S. Court of Appeals for the District of Columbia issued an opinion which vacated U.S. EPA's stay of certain provisions of new source performance standards ("NSPS") relating to fugitive emissions of methane and other pollutants by the oil and natural gas industries.  After U.S. EPA originally published these NSPS rules in 2016, several industry groups sought reconsideration of these rules pursuant to Section 307(d)(7)(B) of the Clean Air Act ("CAA"). On April 18, 2017, U.S. EPA Administrator Scott Pruitt found that the petitions raised at least one objection to the rule that warranted reconsideration and on June 5, 2017, just two days prior to the deadline requiring regulated entities to conduct initial methane monitoring in order to identify potential equipment leaks, U.S. EPA agreed to stay the rule for 90 days while the rule was being reconsidered.   Then, on June 16, 2017, U.S. EPA published a notice of proposed rulemaking seeking to extend the stay for an additional two years. Several environmental groups filed an emergency motion challenging U.S. EPA's decision to stay the rules for 90 days.   
In a split decision, the D.C. Circuit agreed that a stay pursuant to Section 307(d)(7)(B) of the CAA was only allowed if the following specific requirements of the rule are met: (1) it was impracticable to raise the objections now being raised during the notice and comment period and (2) the objection is of central relevance to the outcome of the rule. The Court found that both requirements were not met, noting that the "administrative record thus makes clear that the industry groups had ample opportunity to comment on all four issues for which EPA granted reconsideration, and indeed, that in several instances the agency incorporated those comments directly into the final rule." The Court also addressed industries' argument that U.S. EPA's decision to reconsider the rule was not a final agency action. The Court agreed, over Judge Brown's dissent, that although U.S. EPA's decision to reconsider the rule was not a final agency action, U.S. EPA's decision to stay the rule was tantamount to amending or revoking the rule and was in fact reviewable. It is important to note that notwithstanding the Court's decision that U.S. EPA improperly stayed the NSPS rules pursuant to Section 307(d)(B)(7) of the CAA, the Court specifically stated that "nothing in this opinion in any way limits EPA's authority to reconsider the final rule and to proceed with its June 16 [notice of proposed rulemaking]," which seeks to stay the effective date of the NSPS for two years. 
This decision may provide some insight as to how the Court intends to deal with a separate pending lawsuit filed by environmental groups which seeks to challenge U.S. EPA's decision to stay revisions to the CAA's risk management program; U.S. EPA relied on Section 307(B)(7) to justify its decision to stay those rules as well. 
---
The Governments of Canada and the United States recently released the State of the Great Lakes 2017 Highlights Report. Overall, the Report characterizes the condition of the Great Lakes as Fair and Unchanging. While progress to restore and protect the Great Lakes has been made, including the reduction of toxic chemicals, challenges remain with issues such as invasive species and nutrients. 
The "Fair and Unchanging" assessment is based upon an evaluation of nine Great Lakes Indicators of Ecosystem Health including:
Drinking Water
Beaches
Fish Consumption
Toxic Chemicals
Habitats and Species
Nutrients and Algae
Invasive Species
Groundwater Quality
Watershed Impacts and Climate Trends
Of particular note, the Report found that the status of protecting the Great Lakes against invasive species was Poor and the trend was that conditions would further deteriorate. To date, over 180 aquatic non-native species have become established in the Great Lakes Basin including the Sea Lamprey, Zebra Mussels, and Purple Loosestrife. Economic impacts from invasive species exceed more than $100 million annually in the U.S. alone.
The Report marks the 45th anniversary of the signing of the Great Lakes Quality Agreement committing Canada and the United States to work together to restore and protect the water quality and aquatic ecosystem health of the Great Lakes. The nine indicators of ecosystem health are supported by 44 sub-indicators, measuring such things as concentrations of contaminants in water and fish tissue, changes in quality and abundance of wetland habitat, and the introduction and spread of invasive species. More than 180 government and non-government Great Lakes scientists and other experts worked to assemble the available data supporting the Report and its findings. The Report identifies status for each indicator as good, fair, poor, or undetermined.
---
Yesterday, the European Chemical Agency (ECHA) released new REACH guidance for companies that import goods containing hazardous substances above 0.1 percent by weight. While aimed at importer notifications, the guidance also addresses registration, notification and communication obligations under the REACH law related to substances in articles.
These REACH requirements apply to 173 "substances of very high concern" contained in goods imported into the EU. The new guidance replaces interim guidance on rules on hazardous substances in products issued by ECHA in December 2015. The guidance also takes into account a European Court of Justice ruling from September 2015 that the 0.1 percent notification threshold for hazardous substances in products should apply to individual components within products, and not only to the whole product.
The new guidance has applicability to an article producer, article importer and article supplier as those terms are defined under REACH. The guidance offers two user friendly tables to assist in interpreting the REACH requirements. These include:
Table 1: A summary that details the regulatory obligations applicable to producers, importers and suppliers, the legal basis under REACH and possible exemptions that may apply; and
Figure 1: A flowchart that provides an overview of the process regarding whether and how substances in articles may be regulated under REACH and if so, what obligations are applicable.
For U.S. companies, compliance with REACH presents ongoing challenges and this guidance makes clear that there will be renewed focus on regulatory obligations applicable to importers. According to ECHA, only 365 product notifications covering 39 of the 173 substances of very high concern have been submitted. There is a general belief that many companies are not fully complying with these requirements and that the obligations are not fully understood. The new guidance hopes to provide better direction and a clearer understanding of REACH registration, notification and communication obligations.
The EU REACH import obligations are very similar in nature to existing U.S. TSCA import/export obligations. These, too, have been the subject of confusion and misunderstanding over the years, particularly since these requirements often are managed by shipping and procurement personnel unfamiliar with environmental regulations. EPA's new TSCA Import Certification Rule also is creating some challenges for U.S. companies particularly in connection with the electronic submissions and certifications now required.
---
By Jeffery S. Dennis
On Friday, June 23, 2017, the U.S. Court of Appeals for the District of Columbia Circuit issued a decision in a long-running dispute between the developer of an interstate natural gas pipeline project and New York State environmental regulators concerning a federal water quality permit that must be obtained before project construction may begin. Millennium Pipeline Company v. Basil Seggos, et al., D.C. Cir. No. 16-1415 (June 23, 2017).  The decision provides additional clarity regarding the interplay of Federal and State permitting authorities with respect to interstate natural gas pipeline infrastructure, and the role of the courts in adjudicating disputes with State permitting agencies. 
The pipeline project at issue is a proposed 7.8 mile extension of Millennium Pipeline's existing interstate natural gas pipeline in southern New York. The extension will serve a new natural gas-fired power plant.  To construct the project, Millennium must obtain a "certificate of public convenience and necessity" from the Federal Energy Regulatory Commission ("FERC") pursuant to Section 7 of the Natural Gas Act ("NGA"), 15 U.S.C. § 717f(c).  The NGA requires that FERC ensure that all proposed interstate natural gas pipeline projects comply with all applicable federal, state, and local regulations, including environmental regulations.  15 U.S.C. § 717b(d).  FERC granted Millennium a certificate of public convenience and necessity, conditioned on Millennium obtaining a Clean Water Act ("CWA") water-quality certificate pursuant to section 401 of the CWA, 33 U.S.C. § 1341(a)(1), since its project would cross several streams.
Continue reading "D.C. Circuit Provides Additional Clarity on Federal and State Roles in Natural Gas Pipeline Permitting" »