On Earth Day and every day, companies face increasing pressure to "go green" or be more "sustainable." When companies heed this call—whether it's by reducing GHG emissions, investing in renewable energy, or making their products recyclable or compostable—they understandably want to let people know about the positive actions they are taking. But, when a company touts their supposed good deeds, it must carefully craft any public communications. That is because companies—particularly consumer goods companies—face increasing scrutiny and potential litigation liability for "greenwashing" and related false advertising  and consumer fraud claims.
At the heart of greenwashing claims is the assertion that a company is making false or misleading statements about its environmental performance in order to engender goodwill and increase sales or support for the company. But sometimes a company may believe that it is making truthful statements and still face greenwashing claims. Terms that might be used, like "sustainable," are highly subjective and hard to quantify or support. A product might be technically able to be recycled, but recycling facilities may not accept that type of material for recycling. A company might think it is "leading the way" in its green initiatives, while environmental groups are less than impressed. All of these examples could lead to push back from environmental groups or regulators in a variety of forums. There could be public media campaigns, regulatory fines, and/or consumer fraud lawsuits, all around what a company thought was inspirational marketing about its sustainable practices.
So what is a company to do? Communicating a company's sustainability goals and accomplishments may be important to leadership and investors, and can be a crucial part of finding partners willing and able to help the company achieve those sustainability goals. There is no magic formula that will avoid the pitfalls of greenwashing; but there are some best practices that should be considered.
First, follow the FTC's Green Guides. The FTC has provided guidance on green advertising statements for decades. For example, according to the Green Guides, "a product or package should not be marketed as recyclable unless it can be collected, separated, or otherwise recovered from the waste stream through an established recycling program for reuse or use in manufacturing or assembling another item." Companies should qualify recycling claims unless recycling facilities are available to at lease 60% of consumers or communities where the item is sold. As another example, according to the Green Guides, companies "should not make unqualified renewable energy claims, directly or by implication, if fossil fuel, or electricity derived from fossil fuel, is used to manufacture any part of the advertised item or is used to power any part of the advertised service, unless the marketer has matched such non-renewable energy use with renewable energy certificates."
Notably, in December 2022, FTC announced that is was seeking public comments on potential updates to the Green Guides. FTC is seeking general guidance on the Green Guides, as well as on specific topics, including:
Carbon offsets and climate change,
The term "Recyclable",
The term "Recycled Content", and
The need for additional guidance regarding claims such as "compostable," "degradable," ozone-friendly," "organic," and "sustainable", as well as those regarding energy use and energy efficiency.
The comment period remains open until April 24, 2023.
Additionally, while the Green Guides are a great resource, they are not the final word on greenwashing. Courts faced with greenwashing litigation may impose higher or lower standards, depending on the laws of the jurisdiction at issue. Moreover, many greenwashing claims will turn on whether a reasonable consumer was mislead by a company's statement. As the FTC acknowledged in its recent announcement on the Green Guides, "consumers are increasingly conscious of how the products they buy affect the environment…" These sophisticated consumers are informed about environmental and sustainability issues, and not so easily confused or deceived. Thus companies that advertise to and communicate with sophisticated consumers should provide facts that are supportable and have sufficient context. Avoid broad, sweeping statements that will be hard to substantiate. And while setting goals are often a key part of a company's sustainability plan, know that environmental groups are watching and holding companies accountable. Down the road, un-met goals may be framed as misleading statements. So, when setting environmental goals, understand how they will be achieved; and if they ultimately aren't achieved be prepared to explain why.
Companies around the world will be embracing the spirit of Earth Day and talking about the ways they are reducing their environmental impact. If they also want to reduce their likelihood of greenwashing litigation, they need to make sure those communications are thoughtful, supported and provide the appropriate context. With the right planning, companies and go green and talk about it too.
---
On September 29, 2022, Governor Gavin Newsom vetoed Assembly Bill No. 2247. The bill would have required manufacturers of per- and polyfluoroalkyl substances (PFAS) or products or product components containing intentionally added PFAS to register the PFAS or products or product components on a publicly accessible data collection interface, along with other information. According to the bill's findings and declarations, the registration requirement would, among other things, provide California with timely information that would help the state characterize the threats of further PFAS contamination and human exposure in California and develop best practices for addressing the threats in an expeditious manner.
"Manufacturer" was defined to include, in addition to manufacturers, importers of PFAS or products or product components containing intentionally added PFAS, persons or entities whose names appear on product labels, and persons or entities for whom the PFAS or products or product components are manufactured or distributed. Registration would have been required on or before July 1, 2026, and on or before July 1 of each year thereafter. The registration requirement would not have applied to certain products regulated by federal law, such as drugs, medical devices and equipment, dietary supplements, and certain products intended for animals.
In Governor Newsom's veto message, he explained that the bill may be premature given that EPA is currently undergoing rulemaking to require reporting of PFAS and noted cost concerns.
On the same day as the veto, Governor Newsom approved both Assembly Bill No. 2771, which bans intentionally added PFAS in cosmetic products, and Assembly Bill No. 1817, which bans regulated PFAS in textile articles.
            Cosmetic Products
Assembly Bill No. 2771 will, beginning January 1, 2025, prohibit the "manufacture, sale, delivery, holding, or offering for sale in commerce any cosmetic product that contains intentionally added" PFAS. Cal. Health & Safety Code § 108981.5. "Cosmetic product" is defined as "an article for retail sale or professional use intended to be rubbed, poured, sprinkled, or sprayed on, introduced into, or otherwise applied to the human body for cleansing, beautifying, promoting attractiveness, or altering the appearance." Id. § 108982(a). "Intentionally added PFAS" means either "PFAS that a manufacturer has intentionally added to a product and that have a functional or technical effect on the product" or "PFAS that are intentional breakdown products of an added chemical." Id. § 108982(c).
            Textile Articles
 Assembly Bill No. 1817 states that, "commencing January 1, 2025, no person shall manufacture, distribute, sell, or offer for sale in the state any new, not previously used, textile articles that contain regulated . . . PFAS." Cal. Health & Safety Code § 108971(a)(1). "Textile" is defined as "any item made in whole or part from a natural, manmade, or synthetic fiber, yarn, or fabric," but the definition does not include "single-use paper hygiene products." Id. § 108970(h).
"Textile Articles" are defined as "textile goods of a type customarily and ordinarily used in households and businesses," but there are various identified exemptions. Id. § 108970(i). Regulated PFAS means either "PFAS that a manufacturer has intentionally added to a product and that have a functional or technical effect in the product" or the presence of PFAS in a product or product component, measured in total organic fluorine, at or above 100 parts per million (commencing January 1, 2025) and 50 parts per million (commencing January 1, 2027). Id. § 108970(g).
The enacted bill further provides that manufacturers "shall use the least toxic alternative, including alternative design, when removing regulated . . . PFAS in textile articles." Id. § 108971(b). Lastly, it requires manufacturers to provide persons that offer the product for sale or distribution in California a certificate of compliance and protects distributers or retailers (that are not also manufacturers) that rely in good faith on these certificates from being held in violation of the chapter. Id. § 108971(c), (d).
The prohibition against regulated PFAS in textile articles does not apply to outdoor apparel for severe wet conditions until January 1, 2028, but commencing January 1, 2025, such apparel must be accompanied by a disclosure statement "Made with PFAS chemicals," including for online listings. Id. § 108971(a)(2).
These new laws now join other legal developments in California that aim to regulate PFAS in consumer products. For example, Assembly Bill No. 1200 and Assembly Bill No. 652, both approved on October 5, 2021, address PFAS in food packaging and cookware and children's products, respectively. As states like California continue to move forward with legal developments aimed at addressing PFAS, so is the federal government. We will continue tracking PFAS developments in the Corporate Environmental Lawyer. 
---
As Gay Sigel walked through the doors at One IBM Plaza in Chicago, fresh out of law school and ready to launch her career as an attorney at Jenner & Block, she could not have envisioned the tremendous impact she would have on her clients, her colleagues, and her community over the next 39 years. Gay started her legal career as a general litigator, but Gay and Bob Graham were quick to realize how the Comprehensive Environmental Response, Compensation, and Liability Act (CERCLA) was creating a new and exciting area of the law that was increasingly important for the firm's clients: Environmental Law. Gay and Bob saw an opportunity to specialize in that area and founded Jenner & Block's Environmental Health and Safety Practice. Gay has been an ever-present force in the EHS community ever since.
Over her 39-year career at Jenner & Block, Gay has worked on some of the most significant environmental cases in the country for clients ranging from global Fortune 50 corporations to environmental organizations to individuals. For more than a decade, she taught environmental law at Northwestern University, helping shape the next generation of environmental lawyers. She has worked on issues of global impact, like those affecting climate change, issues of local impact like those related to combined sewer overflows to the Chicago River, and issues of individual impact like those involving employee safety and health. No matter the subject, Gay has always been a tireless advocate for her clients. We often describe her as the Energizer Bunny of environmental lawyers: she is the hardest working attorney we have ever met. 
Gay's true passion is to make this world a better, more just place for others. So, throughout her career as an environmental, health, and safety lawyer, Gay has devoted her time, energy, and emotional resources to innumerable pro bono cases and charitable and advocacy organizations. Her pro bono work includes successfully protecting asylum applicants, defending criminal cases, asserting parental rights, and defending arts organizations in OSHA matters. Among her many civic endeavors, Gay was a founding member of the AIDS Legal Council of Chicago (n/k/a as the Legal Council for Health Justice); she was the Secretary and active member of the Board of Directors for the Chicago Foundation for Women; and she was on the Board of the New Israel Fund. Gay continues to promote justice wherever she sees injustice, including as an advocate for women's rights, particularly for women's reproductive rights.
In both her environmental, health, and safety practice as well as her pro bono and charitable work, Gay is a tremendous mentor to younger (and even older) attorneys. She is curious, committed, exacting, fearless, and demanding (though more of herself than of others). We all give Gay much credit for making us the lawyers we are today.
Gay is leaving Jenner & Block to embark on her next adventure. She is returning to public service as Assistant Corporation Counsel Supervisor with the City of Chicago's Department of Law where she will be focusing on environmental issues. The City and its residents will be well served as Gay will bring her vast experience and unparalleled energy to work tirelessly to protect the City and its environment. We will miss working with and learning from Gay on a daily basis, but we look forward to seeing the great things she will accomplish for the City of Chicago. We know we speak for the entire firm as we wish Gay bon voyage—we will miss you! 
Steven M. Siros, Allison A. Torrence, Andi S. Kenney
---
In a compromise move many months in the making, on August 7, 2022, the Senate passed a spending bill dubbed the Inflation Reduction Act of 2022, which contains provisions aimed at lowering drug prices and health care premiums, reducing inflation, and most notably for our readers, investing approximately $369 billion in energy security and climate change programs over the next ten years. The Inflation Reduction Act, which is the Fiscal Year 2022 Budget Reconciliation bill, passed on entirely partisan lines in the Senate, with all 50 Democratic senators voting in favor, all 50 Republicans voting against, and Vice President Harris breaking the tie in favor of the Democrats. The bill is currently pending before the House of Representatives, where it is expected to be hotly contested but ultimately pass.
According to Senate Democrats, the Inflation Reduction Act "would put the U.S. on a path to roughly 40% emissions reduction [below 2005 levels] by 2030, and would represent the single biggest climate investment in U.S. history, by far." There are a wide variety of programs in this bill aimed at achieving these lofty goals, including:
Clean Building and Vehicle Incentives

Consumer home energy rebate programs and tax credits, to electrify home appliances, for energy efficient retrofits, and make homes more energy efficient.
Tax credits for purchasing new and used "clean" vehicles.
Grants to make affordable housing more energy efficient.

Clean Energy Investment

Tax credits to accelerate manufacturing and build new manufacturing plants for clean energy like electric vehicles, wind turbines, and solar panels.
Grants and loans to retool or build new vehicle manufacturing plants to manufacture clean vehicles.
Funding for EPA, DOE and NOAA to facilitate faster siting and permitting of new energy generation and transmission projects.
Investment in the National Labs to accelerate breakthrough energy research.

Reducing Carbon Emissions Throughout the Economy

Tax credits for states and electric utilities to accelerate the transition to clean electricity.
Grants and tax credits to reduce emissions from industrial manufacturing processes like chemical, steel and cement plants.
Funding for Federal procurement of American-made clean technologies to create a stable market for clean products—including purchasing zero-emission postal vehicles.

Environmental Justice

Investment in community led projects in disadvantaged communities, including projects aimed at affordable transportation access.
Grants to support the purchase of zero-emission equipment and technology at ports.
Grants for clean heavy-duty trucks, like busses and garbage trucks.

Farm and Rural Investment

Funding to support climate-smart agriculture practices and forest conservation.
Tax credits and grants to support the domestic production of biofuels.
Grants to conserve and restore coastal habitats.
Requires sale of 60 million acres to oil and gas industry for offshore wind lease issuance.
Drilling down on some of these many provisions, the clean vehicle consumer tax credit has already sparked controversy due to the requirement that certain manufacturing or components be sourced in North America. The Inflation Reduction Act would maintain the existing $7,500 consumer tax credit for the purchase of a qualified new clean vehicle. The Act would get rid of the previous limit that a single manufacturer could only offer up to 200,000 clean vehicle tax credits—a limit that many manufacturers were hitting. However, under the new bill, that tax credit is reduced or eliminated for electric vehicles if the vehicle is not assembled in North America or if the majority of battery components are sourced outside of North America and if a certain percentage of the critical minerals utilized in battery components are not extracted or processed in a Free Trade Agreement country or recycled in North America. Manufacturers have indicated these battery sourcing requirements are currently difficult to meet, and may result in many electric vehicles being ineligible for this tax credit in the near term.
Another controversial point in the Act is the handling of oil and gas rights vis-à-vis wind farm projects. The Act would allow the sale of tens of millions of acres of public waters to the oil and gas industry as part of an overall plan to require offshore oil and gas projects to allow installation of wind turbines. A group of 350 climate groups, including Senator Bernie Sanders, criticized this and other provisions they saw as favorable to the oil and gas industry in the Act. Despite his criticism of certain aspects of the Inflation Reduction Act, Senator Sanders ultimately voted for the bill.
The House is expect to vote on the Inflation Reduction Act very soon and if it is passed by the House, President Biden will sign it into law. We will continue to track the Act's progress and its impact on the regulated community. You can follow the Corporate Environmental Lawyer Blog for all of the latest developments.
---
By Steven M. Siros, Co-Chair, Environmental and Workplace Health & Safety Law Practice
On April 21st, Vermont Governor Phil Scott signed into law Senate Bill 113 that provides a cause of action for medical monitoring for individuals exposed to toxic chemicals.  The new law specifically provides persons without a present injury or disease with a cause of action for medical monitoring if the following conditions are demonstrated by a preponderance of the evidence:
Exposure to a toxic substance at a rate greater than the general population;
The exposure is a result of tortious conduct of the defendant;
As a result of the exposure, plaintiff has suffered an increased risk of contracting a serious disease;
The increased risk makes it medically necessary for plaintiff to undergo periodic medical examinations different from that prescribed for the general population; and
Monitoring procedures exist that are reasonable in cost and safe for use.
The bill also provides for an award of attorneys' fees and other litigation costs. 
The new law comes on the heels of a Vermont federal court's approval of a $34 million dollar class action settlement relating to alleged PFAS exposures that included a $6 million dollar medical monitoring fund. 
With its new law, Vermont joins Arizona, California, the District of Columbia, Florida, Massachusetts, Missouri, New Jersey, Ohio, Pennsylvania, Utah and West Virginia as states that specifically allow lawsuits seeking reimbursement for medical monitoring costs in the absence of present injury or disease.   However, unlike these other states where the right to medical monitoring is a right recognized by the courts, Vermont is one of first states in the nation to provide that right via statute.  Other states may well follow Vermont's lead and there have been ongoing albeit unsuccessful efforts to create a federal cause of action for medical monitoring for exposure to certain toxic chemicals at the federal level.
We will continue to provide updates on federal and state efforts to codify the ability to bring claims seeking medical monitoring relief at the Corporate Environmental Lawyer blog.   
---
By Steven M. Siros, Co-Chair, Environmental and Workplace Health & Safety Law Practice
On the 60th anniversary of the publication of Rachel Carlson's groundbreaking book "Silent Spring", the world continues to struggle to manage the human health and environmental risks associated with newly discovered emerging contaminants.  Silent Spring focused on the challenges associated with managing the risks associated with pesticides (and more specifically DDT), and even today, many of the largest personal injury verdicts are associated with alleged exposure to pesticides. 
Over the many years since Silent Spring, numerous contaminants have moved through the emerging contaminant life cycle, including asbestos, dioxins, PCBs, MTBE, BPA, 1,4-dioxane, and most recently, per- and polyfluoroalkyl substances (PFAS) (although PFAS seems stuck in the middle of the life cycle).      
The life cycle journey of emerging contaminants has been influenced significantly by our improved ability to understand the potential impacts of these emerging contaminants on human health and the environment.  As new contaminants are identified, resources are devoted to better understanding the potential environmental and health risks associated with these contaminants and regulations generally evolve to mitigate identified risks.  In response to increased regulatory pressure, industry's use of chemicals evolves and the risks are mitigated.  Of course, industry's use of these chemicals also evolves and is influenced by lawsuits when the regulations and/or the enforcement of the regulations lags.  
In addition to improved understanding of the risks posed by some of these emerging contaminants, the fact that we are able to measure smaller and smaller quantities of these contaminants also impacts the life-cycle journey of these emerging contaminants.  When I started practicing environmental law in the dark ages, contaminants in soil and groundwater were measured in parts per thousand.  As science evolved to detect lower and lower levels, regulatory levels moved from parts per million to parts per billion, and then parts per trillion, and PCBs are now regulated in parts per quadrillion.   As detection levels drop, the number of new emerging contaminants will increase and the life-cycle journey for each of these contaminants begins.  
A lot can be said for the progress that has been made since the summer of 1962.  Although some will argue it should still be faster, the time from discovery of the contaminant to identification of risks and regulation of these identified risks has greatly improved since the 1960s.  This is due in part to the fact society has a much lower tolerance for risks posed by emerging contaminants and is much quicker to demand a response from the regulators now than was the case in the 1960s when environmental laws in the United States were in their infancy. A reformed TSCA is better situated to address both environmental and health and safety impacts of chemicals (both newly manufactured chemicals and new chemical uses).   U.S. EPA, working in collaboration with manufacturers, implemented a global stewardship program to eliminate the manufacture and import of long-chain PFAS compounds.  In October 2021, U.S. EPA announced its PFAS Strategic Roadmap intended to implement a whole-of-agency approach to addressing PFAS.
As our understanding of risks evolves and our detection levels drop, it is inevitable that we will continue to identify new emerging contaminants that need to be regulated.  However, I think Rachel Carlson would be proud of the progress we have made and continue to make to ensure that the world is a safer place for everyone. 
---
By Matthew G. Lawson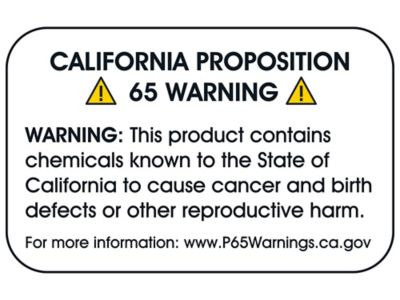 On Thursday, March 17, 2022, the Ninth Circuit issued a critical decision in California Chamber of Commerce v. CERT, No. 21-15745 (9th Cir. 2022), reinstating a preliminary injunction against the filing or prosecuting of any new lawsuits to enforce Proposition 65's warning requirements as applied to acrylamide in food and beverage products. The decision reinstalls a roadblock against future lawsuits and may offer a light at the end of the tunnel for the regulated community by signaling the existence of a valid defense against Proposition 65 claims where the health risks of a chemical remain subject to ongoing debate and disagreement from scientific experts. The decision is a blow against Proposition 65 plaintiffs who had recently succeeded in petitioning the court to grant an emergency stay of the district court's preliminary injunction pending appeal.
Proposition 65 provides that "[n]o person in the course of doing business shall knowingly and intentionally expose any individual to a chemical known to the state to cause cancer . . . without first giving clear and reasonable warning to such individual…" A chemical is deemed to be "known to the state to cause cancer" if it meets one of three statutory criteria: (1) the state's qualified experts believe "it has been clearly shown through scientifically valid testing according to generally accepted principals to cause cancer"; (2) "a body considered to be authoritative by such experts has formally identified it as causing cancer"; or (3) "an agency of the state or federal government has formally required it to be labeled or identified as causing cancer." See Cal. Health & Safety Code § 25249.8(b). Where a consumer product contains such a chemical, the manufacturer or distributor of the product must provide a warning to consumers, unless they can affirmatively show that quantities of the chemical within the product are below certain "safe harbor" levels. Manufacturers that fail to provide a warning notice may be subject to significant civil penalties, often pursuant to claims brought by private plaintiff enforcers.
A particularly controversial chemical on Proposition 65's list is acrylamide. Unlike many Proposition 65 chemicals, which are often additives or ingredients within a consumer product or food, acrylamide is a substance that forms through a natural chemical reaction between sugars and asparagine, an amino acid, in plant-based foods—including potato and certain grain-based foods. Acrylamide often forms during high-temperature cooking, such as frying, roasting and baking. Acrylamide was added to the Proposition 65 list in 1990 "because studies showed it produced cancer in laboratory rats and mice." However, this conclusion is not shared by other experts—including the American Cancer Society and National Cancer Institute—who stated that "a large number of epidemiologic studies . . . have found no consistent evidence that dietary acrylamide exposure is associated with the risk of any type of cancer." Between 2015 and October 2020, the State of California reported that it received almost 1,000 notices of alleged acrylamide violations sent by private enforcers to businesses selling food products in California.
In an effort to strike back against enforcement of Proposition 65's warning requirements, CalChamber—a nonprofit business association with over 13,000 members, many of whom sell or produce food products that contain acrylamide—filed litigation in California federal district court seeking to vindicate its members' First Amendment right to not be compelled to place false and misleading acrylamide warnings on their food products. CalChamber's preliminary injunction motion sought to prohibit parties from "filing and/or prosecuting new lawsuits to enforce the Proposition 65 warning requirement for cancer as applied to acrylamide in food and beverage products." The Council for Education and Research on Toxics ("CERT") intervened as a defendant and argued that, as a private enforcer of Proposition 65, an injunction would impose an unconstitutional prior restraint on its First Amendment rights. In Cal. Chamber of Com. v. Becerra, 529 F. Supp. 3d 1099, 1123 (E.D. Cal. 2021), the district court granted CalChamber's request for preliminary injunction finding that CalChamber was likely to succeed on the merits of its First Amendment Claim. Citing Zauderer v. Office of Disciplinary Counsel, 471 U.S. 626 (1985), the district court held that to pass constitutional  muster, the warnings compelled by Proposition 65 must "(1) require the disclosure of purely factual and uncontroversial information only, (2) [be] justified and not unduly burdensome, and (3) [be] reasonably related to a substantial government interest." Because the Attorney General and CERT did not meet their burden to show the warning requirement was lawful under Zauderer, the district court concluded that CalChamber was likely to succeed on the merits of its First Amendment claim and granted the preliminary injunction against new Proposition 65 lawsuits regarding acrylamide. While CERT appealed the preliminary injunction order, the Attorney General did not, and a divided motions panel of the Ninth Circuit granted in part CERT's motion for an emergency stay of the preliminary injunction pending appeal.
On Thursday, the Ninth Circuit issued its final decision on the merits of the preliminary injunction, and affirmed the district court's original decision. Citing to the existence of "robust disagreement by reputable scientific sources," the Ninth Circuit held that the district court did not abuse its discretion by concluding that the acrylamide warning was "controversial." Similarly, the Ninth Circuit agreed with the district court's conclusions that a Proposition 65 warning for acrylamide would mislead consumers because "[a] reasonable person might think that they would consume a product that California knows will increase their risk for cancer … Such a consumer would be misled by the warning because the State of California does not know if acrylamide causes cancer in humans." Finally, the appellate court found that the record supported the conclusion that Proposition 65's "enforcement regime creates a heavy litigation burden on manufacturers who use alternative warnings." Specifically, the appellate court reasoned that upon receipt of a Proposition 65 notice of violation, "a business must communicate to consumers a disparaging health warning about food containing acrylamide that is unsupported by science, or face the significant risk of an enforcement action under Proposition 65." For these reasons, the Ninth Circuit found that the preliminary injunction was warranted and removed the emergency stay against its enforcement.
While the immediate impact of the Ninth Circuit's decision is limited to new lawsuits regarding Proposition 65 warning requirements for acrylamide, the Ninth Circuit's holding could be viewed as its own warning sign to plaintiffs who seek to enforce Proposition 65 requirements where the science supporting the harmful effects of a chemical remains in dispute. It remains to be seen whether the Ninth Circuit's holding will spur the CalChamber or other similarly situated groups to raise similar defenses in future cases.
---
On October 5, 2021, California Governor Newsom signed SB 343, addressing recyclability claims on products and in advertising. The Act amends existing sections of California's Business and Professions Code as well as the Public Resource Code relating to environmental advertising. These laws collectively provide California's version of recyclability consumer protection laws, similar to but going beyond the Federal Trade Commission Guides for the Use of Environmental Marketing Claims ("Green Guides").
Prior to SB 343, existing California law made it unlawful for any person to make any untruthful, deceptive, or misleading environmental marketing claim, and required that environmental marketing claims be substantiated by competent and reliable evidence. Additionally, a person making any recyclability claims was required to maintain written records supporting the validity of those representations, including whether, the claims conform with the Green Guides.
Those requirements are generally left intact, with additional obligations added by SB 343. The first big change made by SB 343 is to specifically add the use of the chasing arrow symbol as a way that a person might make a misleading environmental marketing claim in marketing or on a product label. (Business and Professions Code § 17580(a).) Next, SB 343 requires the Department of Resources Recycling and Recovery, by January 1, 2024, to update regulations requiring disposal facilities to provide information on recycling data. Based on the information published by the department, a product or packaging is considered recyclable only if the product or packaging is collected for recycling by recycling programs for jurisdictions that collectively encompass at least 60% of the population of the state. (Public Resources Code § 42355.51(d)(2).) The new law also provides additional criteria related to curb-side recycling, that grow more stringent over time, and PFAS content of plastic material, among other provisions. (Public Resources Code § 42355.51(d)(3).) A person making recyclability claims must keep written records of whether the consumer good meets all of the criteria for statewide recyclability pursuant to these new provisions. (Business and Professions Code § 17580(a)(6).)
Finally, while existing California law governed what resin identification code could be placed on plastic containers (i.e., #1 PETE, #2 HDPE), SB 343 states that resin identification code numbers cannot be placed inside a chasing arrows symbol unless the rigid plastic bottle or rigid plastic container meets the new statewide recyclability criteria discussed above. (Public Resources Code § 18015(d).)
This new law is another hurdle facing companies making environmental marketing claims. For companies selling products in California, it is not sufficient to simply follow the FTC Green Guides. Instead, companies must be aware of the specific nuances and requirements in California and developments in other states.
---
On May 17, 2021, the United States Supreme Court ruled 7-1 that the Fourth Circuit should have considered all of the fossil fuel companies' grounds for removal to federal court in the BP PLC, et al. v. Mayor and City Council of Baltimore case.
As previously discussed by the Corporate Environmental Lawyer blog, the underlying litigation involves claims asserted in Maryland state court by the City of Baltimore against various fossil-fuel companies for damages associated with climate change.  In its complaint, Baltimore asserted claims against the industry for public nuisance, private nuisance, strict liability failure to warn, strict liability design defect, negligent design defect, negligent failure to warn, trespass, and violations of Maryland's Consumer Protection Act.
In response to Baltimore's complaint, the fossil fuel companies sought to remove the action to federal court, as they have done in all of the state court actions filed by municipalities and states making similar claims.  The fossil fuel companies' removal petition was based on multiple grounds, including the "federal officer" removal provision, 28 U.S.C. §1442(a)(1), and multiple other federal statutes that industry believed justified federal court jurisdiction.  The City sought remand to state court, and the federal district court, after having reviewed each of the removal arguments, found that industry had not asserted an appropriate basis for federal jurisdiction.  Industry then appealed that district court remand decision to the U.S. Court of Appeals for the Fourth Circuit, pursuant to 28 U.S.C. §1447(d), which expressly authorizes appellate review for removals based on 28 U.S.C. §1443 (civil rights removal), as well as §1442.
On March 6, 2020, the Fourth Circuit affirmed the district court's remand order, but did so only after reviewing the industry's right to removal under the federal officer removal statute, 28 U.S.C. §1442(a)(1).  The Fourth Circuit found that 28 U.S.C. §1447(d) limited its appellate review solely to that issue, and not any of the other bases that industry had asserted in support of its argument for federal removal jurisdiction. The Fourth Circuit's decision regarding the scope of review under § 1447(d) was consistent with prior decisions from the First, Ninth and Tenth circuits but conflicted with a previous decision from the Seventh Circuit.
On March 31, 2020, the fossil-fuel companies filed a petition for a writ of certiorari in the United States Supreme Court, seeking review of the question of whether the statutory provision prescribing the scope of appellate review of remand orders "permits a court of appeals to review any issue encompassed in a district court's order remanding a removed case to state court…"  The companies argued that the Fourth Circuit had improperly ignored several alternative grounds justifying removal of the case to federal court, including that federal common law governs claims of interstate air pollution.  The Supreme Court granted a writ of certiorari to review the case on October 2, 2020.
On May 17, 2021, the Supreme Court ruled that the Fourth Circuit erred in holding that it lacked jurisdiction to consider all of the defendants' grounds for removal under §1447(d). BP PLC, et al. v. Mayor and City Council of Baltimore, 593 U.S. ____(2021).  The Court held that, once the defendants removed the case in reliance on §1442 "and the district court ordered the case remanded to the state court, the whole of its order became reviewable on appeal."  Slip op., No. 19-1189, at 5.  The Court based its decision on an interpretation of the language of §1447(d).  The decision, authored by Justice Gorsuch, emphasized in the second sentence of its opinion that "the merits of [the City's climate change] claim have nothing to do with this appeal.  The only question before us is one of civil procedure[.]"  Id. at 1.  The Supreme Court also noted that it would not consider the merits of the defendants' removal arguments, finding that "the wiser course is to leave these matters for the Fourth Circuit to resolve in the first instance."  Id. at 14.
Justice Sotomayor wrote the lone dissent, based on her view that the longstanding rule has been that remand orders are generally not subject to appellate review.  Slip op. at 1 (Sotomayor, J., dissenting). Justice Sotomayor asserted that the majority's interpretation "lets defendants sidestep §1447(d)'s bar on appellate review by shoehorning a §1442 or §1443 argument into their case for removal.  In other words, it lets the exception swallow the rule."  Id. at 2 . "Unfortunately, I fear today's decision will reward defendants for raising strained theories of removal under §1442 or §1443 by allowing them to circumvent the bar on appellate review entirely."  Id. at 7.
Justice Alito took no part in the consideration or decision of this case.
Although the case is now remanded for further consideration to the Fourth Circuit to consider the additional bases raised by defendants in support of their removal petition, parties across the country now have clarity as to which arguments the appellate court must consider when reviewing removal petitions. 
Jenner & Block's Corporate Environmental Lawyer will continue to update on climate change litigation cases as they unfold.
---
On May 4, Jenner & Block Partner Steven M. Siros and Associate Leah M. Song will present a CLE webinar on environmental, health, and safety (EHS) issues facing the cannabis industry. The market value of the cannabis industry in the United States is expected to reach $30 billion by 2025. Currently, 36 states allow the use of cannabis for medicinal purposes and 15 states allow the recreational use of cannabis. To sustain this rapid industry growth, and avoid potential penalties and lawsuits, it is crucial that cannabis companies ensure consistent compliance with EHS rules and regulations.
In this CLE Program, Mr. Siros and Ms. Song will cover the particular EHS challenges that the cannabis industry currently faces, including issues related to emissions, water resources, waste regulation, and pesticides. The program will also address worker safety issues and the state and federal OSHA regulations cannabis operations are subject to as well as post-consumer issues cannabis companies face such as packaging issues and recycling. Please email [email protected] if you are interested in attending. Space is limited.
Mr. Siros is chair of the Environmental Litigation Practice and co-chair of the Environmental Workplace Health & Safety Law Practice. He focuses primarily on environmental and toxic tort matters.
Ms. Song is an associate in the firm's Environmental and Workplace Health & Safety Law Practice.
---
By Steven M. Siros, Co-Chair, Environmental and Workplace Health & Safety Law Practice
A key platform of President Biden's environmental agenda is increased regulatory scrutiny with respect to chemical substances under the Toxic Substances Control Act (TSCA).  Regulating chemicals in order to minimize the threat to human health and the environment is clearly also critical to achieving the aims and goals of Earth Day, especially considering that the publication of Rachel Carson's Silent Spring helped spark the global environmental movement that eventually culminated in the first Earth Day in 1970. 
Turning now to the present, in the waning months of the Trump administration, there was a flurry of U.S. EPA activity under TSCA, including the issuance of risk evaluations for a number of high-priority chemical substances, including asbestos, 1,4-dioxane, and  trichloroethylene. Notwithstanding that these risk evaluations concluded that at least some uses of each of the ten high priority chemicals posed an unreasonable risk, these risk evaluations were widely criticized for failing to take into consideration reasonably foreseeable uses or failing to adequately consider various scientific studies. There had been much speculation that President Biden would reject  all of the Trump-era TSCA risk evaluations and in fact, one of President Biden's first actions in the White House was to direct U.S. EPA to review the TSCA risk evaluation process as well as the methylene chloride risk evaluation specifically. 
Rather than throwing the baby out with the bathwater, however, U.S. EPA is moving forward to develop risk mitigation plans for each of these high priority chemicals. At the same time, Michal Freedhoff, the acting assistant administrator for U.S. EPA's Office of Chemical Safety and Pollution, noted that U.S. EPA would be taking a hard look at these risk evaluations. In a prepared statement, Ms. Freedhoff stated:
Our goal is to allow risk management actions on these first ten chemicals to move forward as much as possible, while looking back surgically at specific areas in some of the risk evaluations to supplement them as appropriate in order to ensure we are meeting our statutory obligations and using the best available science to truly protect human health and the environment. 
As to the next 20 chemicals in the risk assessment pipeline, U.S. EPA has already announced that it will reassess its TSCA risk evaluation process, including refining its approach for selecting and reviewing scientific studies. U.S. EPA noted that it would not rely on U.S. EPA's Application of Systematic Review in TSCA Risk Evaluations, a guidance document issued by U.S. EPA in 2018 that was  much maligned by the National Academy of Scientists. 
One can also expect an increased focus on environmental justice issues by U.S. EPA in connection with evaluating the risks posed by chemical substances. This will most likely play out in connection with an increased focus on chemical substance exposure for fence-line and front-line communities during the risk evaluation process.
Finally, there will also be increasing pressure on the Biden Administration to regulate new emerging contaminants such as per- and polyfluoroalkyl substances (PFAS) under both TSCA and the Safe Drinking Water Act. PFAS compounds have not yet been considered for prioritization under TSCA but are likely to be on a list of high priority chemicals in the future. In the meantime, U.S. EPA is likely to move forward with designating at least PFAS compounds as hazardous substances under CERCLA as well as evaluating whether to set an MCL for these compounds under the Safe Drinking Water Act.   
Please check back on Jenner & Block's Corporate Environmental Lawyer for more Earth Day content throughout the week.
---
By: Todd C. Toral and PJ M. Novack
Lawsuits over alleged misleading environmental marketing claims, or "greenwashing," are nothing new. It has been nearly 30 years since the Federal Trade Commission (FTC) released its first version of the "Green Guides," which are intended to help marketers avoid the practice. Since then, there have been many greenwashing actions before the FTC. More broadly, the FTC has pursued a number of suits in federal court, such as false advertising claims over the terms "clean diesel" and "100% organic." But last month, in a first, several environmental groups petitioned the FTC to use its Green Guides offensively against a fossil fuel company for "misleading consumers on the climate and environmental impact of its operations."
On March 16, 2021, Earthworks, Global Witness, and Greenpeace USA filed a complaint against Chevron for misleading consumers through advertisements that exaggerate the company's investment in renewable energy and its commitment to reducing fossil fuel pollution. The action comes on the heels of Chevron's new "Climate Change Resilience" report, where Chevron outlined its contributions against climate change. The environmental groups argue that Chevron misrepresents its image to appear climate-friendly and racial-justice oriented, while actually doing more harm than good. In support of their claims, the environmental groups point out that Chevron is the second most polluting company in the world and had spent only 0.2% of its capital expenditures on low-carbon energy sources between 2010-2018.
Considering the recent change in administrations, this action may represent a new trend where consumer and environmental groups are willing to take on major oil companies by petitioning a potentially more consumer-friendly FTC. President Biden currently has an opportunity to fill the vacant FTC seat and tip the balance of power toward Democrats. Moreover, President Biden has signaled his personal support for environmental causes by halting oil and gas sales and canceling the Keystone XL crude pipeline. Given the shifting sands, companies should be prepared for new and perhaps more creative enforcement actions.
---
By Steven M. Siros, Co-Chair, Environmental and Workplace Health & Safety Law Practice
Breaking from the pack and potentially creating a circuit split, the Second Circuit's decision in City of New York v. Chevron, et al. dismissing New York's City's climate change lawsuit is a significant victory for the oil and gas industry.  The unanimous ruling from the Second Circuit affirmed a district's court decision dismissing New York's common law claims, finding that issues such as global warming and greenhouse gas emissions invoked questions of federal law that are not well suited to the application of state law.
Taking a slightly different tact than state and local plaintiffs in other climate change lawsuits, the State of New York sued five oil producers in federal court asserting causes of action for (1) public nuisance, (2) private nuisance, and (3) trespass under New York law stemming from the defendants' production, promotion and sale of fossil fuels.  New York sought both compensatory damages as well as a possible injunction that would require defendants to abate the public nuisance and trespass.  Defendants filed motions to dismiss that were granted.  The district court determined that New York's state-law claims were displaced by federal common law and that those federal common law claims were in turn displaced by the Clean Air Act.  The district court also concluded that judicial caution counseled against permitting New York to bring federal common law claims against defendants for foreign greenhouse gas emissions. 
The Second Circuit agreed with the district court, noting that the problems facing New York can't be attributed solely to greenhouse gas emissions in the state nor the emissions of the five defendants. Rather, the greenhouse gas emissions that New York alleges required the City to launch a "$20 billion-plus multilayered investment program in climate resiliency across all five boroughs" are a byproduct of emissions around the world for the past several hundred years. 
As the Second Circuit noted, "[t]he question before it is whether municipalities may utilize state tort law to hold multinational oil companies liable for the damages caused by greenhouse gas emissions.  Given the nature of the harm and the existence of a complex web of federal and international environmental law regulating such emissions, we hold that the answer is 'no.'" 
Finding that New York's state common law claims were displaced by federal common law, the Second Circuit then considered whether the Clean Air Act displaced these federal common law claims.  The Second Circuit noted that the Supreme Court in Am. Elec. Power Co. v. Connecticut (AEP) (2011) had previously held that the "'Clean Air Act and the EPA actions it authorizes displace any federal common-law right to seek abatement' of greenhouse gas emissions."    As to the State's damage claims, the Second Circuit agreed with the Ninth Circuit's reasoning in Native Vill. Of Kivalina v. Exxonmobil Corp. (9th Cir. 2012) that the "displacement of federal common law does not turn on the nature of the remedy but rather on the cause of action."  As such, the Second Circuit held that "whether styled as an action for injunctive relief against the Producers to stop them from producing fossil fuels, or an action for damages that would have the same practical effect, the City's claims are clearly barred by the Clean Air Act. 
The Second Circuit was careful to distinguish its holding from the holdings reached by the First, Fourth, Ninth and Tenth circuits in prior climate change cases, noting that in those other cases, the plaintiffs had brought state-law claims in state court and defendants then sought to remove the cases to federal courts.  The single issue in those cases was whether defendants' federal preemption defenses singlehandedly created federal question jurisdiction.   Here, because New York elected to file in federal as opposed to state court, the Second Circuit was free to consider defendants' preemption defense on its own terms and not under the heightened standard applicable to a removal inquiry. 
Whether the Second Circuit's decision has any impact on BP PLC, et al. v. Mayor and City Council of Baltimore, a case that has now been fully briefed and argued before the Supreme Court remains to be seen.  The Baltimore case was one of the state court cases discussed above that was removed to federal court.  The defendants had alleged a number of different grounds for removal, one of which is known as the "federal officer removal statute" that allows removal to federal court of any lawsuit filed against an officer or person acting under that office of the United States or an agency thereof.  The limited issue before the Supreme Court was whether the appellate court could only consider the federal-officer removal ground or whether it could instead review any of the grounds relied upon in defendants' removal petition. 
Some commenters have noted that the Second Circuit's decision creates a circuit split that may embolden the Supreme Court to address these climate change cases in one fell swoop.  The more likely scenario, however, is that the Supreme Court limits its opinion to the narrow issue before it and leaves resolution of whether state law climate change nuisance actions are preempted by federal law for another day. 
---
By Steven M. Siros and Matthew G. Lawson
The North Carolina Department of Environmental Quality (DEQ) is continuing to investigate an unexplained source of per-fluorinated compounds (PFAS) contamination that may be associated with the deployment of a fire-fighting compound in response to a major gasoline release by the Colonial Pipeline system on August 14, 2020.  The Colonial Pipeline, which spans 5,500 miles from Houston, Texas, to Linden, New Jersey, runs through a number of southern and mid-Atlantic states, including North Carolina.  The active pipeline delivers an average of 100 million gallons of liquid petroleum products each day.  On August 14, 2020, a leak in the pipeline resulted in the release of approximately 1.2 million gallons of gasoline into the environment near the town of Huntersville, North Carolina.  The release was the largest onshore gasoline spill in the United States in over 20 years and in connection with Colonial Pipeline's emergency response to that release, Colonial Pipeline sprayed a commonly used fire suppressant known as F-500 encapsulate on the contaminated land to minimize the risk that vapors from the release would ignite. 
However, following Colonial Pipeline's initial emergency response, new questions have emerged regarding PFAS that was detected at the release site.  As part of the ongoing efforts to investigate the nature and extent of the gasoline release, DEQ directed Colonial Pipeline to collect samples from the F-500 encapsulate and test that encapsulate for various PFAS formations.  The resulting test data found elevated levels—as high as 22,600 parts per trillion ("ppt")—of at least three different PFAS compounds.  Samples of a nearby surface water showed PFAS concentrations ranging from 1 ppt to 14.9 ppt.
The source of the PFAS is not readily apparent, however, because as verified by the Safety Data Sheet , F-500 is not known to contain PFAS compounds.  In fact, F-500 acts differently than aqueous film forming foam (AFFF) to fight fires.  AFFF is intended to separate oxygen from the fuel while F-500 works by removing the heat, neutralizing the fuel, and interrupting the free radical chain reaction.  As such, it does not rely on fluorine compounds for effectiveness.
It is possible that the source of the PFAS identified by Colonial Pipeline was a result of residual AFFF residing in the storage tank or in the fire-fighting equipment that was used to dispense the F-500 encapsulating agent.  The F-500 was transported to the site by the Pelham Alabama fire department and the fire-fighting equipment that sprayed the F-500 was supplied by the Hunterville Fire Department.  However, notwithstanding that the equipment was supplied by the municipal fire departments and that the F-500 is not known to contain PFAS compounds, DEQ has still requested that Colonial Pipeline provide data demonstrating that there have been no PFAS impacts to soil or groundwater as a result of the emergency response. 
This a cautionary tale for environmental health and safety professionals charged with maintaining emergency spill response materials, including fire suppressant products, for their respective organizations.  Such professionals are faced with a unique challenge of ensuring that products maintained for spill containment or remediation purposes are not only fit for these purposes, but also that these products do not contain chemicals that pose a potential threat to human health or the environment.  This challenge is particularly acute with PFAS, of which there are over 5,000 different formulations which can be found in a large variety of different consumer and industry products.  Even if a decision is made to swap out one product that may historically contained PFAS with a new product that is purportedly PFAS-free, care should be taken to ensure that product distribution equipment is PFAS-free.  Otherwise, one might find oneself in the unfortunate position of having to defend against claims relating to PFAS impacts in the environment. 
---
On October 8, 2020, the Conservation Law Foundation filed a lawsuit challenging a DOJ policy that barred the use of supplemental environmental projects (SEPs) in federal enforcement settlements with private parties.  SEPs have been used since the 1980s and typically involve a project intended to provide some tangible environmental or public health benefit that could not necessarily be compelled by U.S. EPA. 
DOJ, in a March 12, 2020 memorandum, announced that it was terminating its policy of allowing companies to agree to perform SEPs in exchange for reductions in civil penalties in environmental enforcement settlements.  According to DOJ, the practice of using SEPs in lieu of civil penalties violates the Miscellaneous Receipts Act, a statute that prevents cash from legal settlements being diverted from the Treasury to third parties.  As further described in the March 2020 DOJ memorandum, DOJ claims that the SEPs basically substitute payments to third parties for payments to the Treasury, circumventing Congress' Constitutional power of the purse. 
The lawsuit claims that DOJ's conclusion that the use of SEPs violates the Miscellaneous Receipts Act is arbitrary and capricious and otherwise lacks reasoned decision-making.  The lawsuit highlights U.S. EPA's history of using SEPs and its various guidance documents encouraging the use of SEPs in environmental enforcement matters.  The lawsuit asks that the Court declare that DOJ's March 2020 memo violates the Administrative Procedures Act, vacate the memo, and enjoin DOJ from implementing or relying on the memo in the future. . 
We will continue to provide updates on this lawsuit as well as other important environmental, health and safety issues on Jenner & Block's Corporate Environmental Lawyer Blog.
---
On August 30, 2020, the California legislature passed the Toxic Free Cosmetics Act making California the first state to ban certain chemicals from cosmetics.  Governor Newson signed the bill into law on October 1, 2020. The new law amends existing regulatory programs in California and provides that cosmetics containing any of a specific list of 24 chemicals will be considered "adulterated" and therefore unable to be sold in California. The specific list of chemicals includes certain phthalates and formaldehyde. However, the chemicals that have received the most attention are various per- and polyfluoroalkyl (PFAS) substances. Although some states have previously implemented legislation banning certain chemicals in cosmetic products (Minnesota banned formaldehyde in certain children's personal care products; Washington requires that certain chemicals in children's products be reported), California has become the first state to implement such a broad ban on these listed chemicals in cosmetics generally. 
The ban will take effect on January 1, 2025 providing companies with time to take the necessary steps to eliminate any of the 24 listed chemicals from their cosmetic products. Of course, many companies have already taken steps to eliminate these chemicals from their products especially since many of these chemicals are already on California's Proposition 65 list. However, unlike with Proposition 65 where compliance can be demonstrated by the provision of the requisite warnings, the Toxic Free Cosmetics Act will require elimination of these chemicals (with the exception of unavoidable trace quantities). 
We will continue to provide regulatory updates as more states are likely to follow California's lead in regulating these chemicals in various personal care products.
---
By Leah Song and Gabrielle Sigel
Although Illinois Governor Pritzker has scored successes in the federal lawsuits brought against his COVID‑19 Executive Order actions, he has not fared as well, thus far, in state court.
Back on April 23, 2020, Illinois State Representative (R) Darren Bailey filed a complaint in the Clay County Circuit Court with two counts for declaratory judgment and a request for injunction, alleging that Governor Pritzker's extension of the stay-at-home order exceeded the authority afforded to the Governor under the Illinois Emergency Management Agency Act ("IEMAA"). Specifically, the lawsuit alleged that the IEMAA grants certain enumerated powers to the Illinois Governor following the proclamation of a "public health emergency," but that Section 7 of the IEMAA limits these authorities to "a period not to exceed 30 days" following the declaration. Thus, Rep. Bailey alleged that any extension of the stay-at-home order 30 days after the original Executive Order was void. On the same date that he filed his complaint, Rep. Bailey filed a motion seeking a temporary restraining order ("TRO") to enjoin Governor Pritzker from enforcing the stay-at-home order against him or entering any further executive orders that would limit Rep. Bailey's ability to travel within the state.
On April 27, 2020, Illinois Circuit Court Judge Michael McHaney temporarily blocked enforcement of Governor Pritzker's stay-at-home order by granting Rep. Bailey the TRO, solely as to him. In its order granting the TRO, the circuit court found that Rep. Bailey had "shown he will suffer irreparable harm if the [TRO] is not issued" and had "shown he has no adequate remedy at law or in equity in that absent a [TRO] being entered, plaintiff, will continue to be isolated and quarantined in his home." On that same day, Governor Pritzker filed a notice of interlocutory appeal to the Appellate Court of Illinois, Fifth Judicial District, requesting that the court reverse and vacate Judge McHaney's decision and dissolve the TRO. On April 30, 2020, Rep. Bailey filed in the Fifth District Appellate Court a consent to entry of order vacating the TRO and remanding the case back to the circuit court, which the court agreed to do on May 1, 2020.
On remand, Rep. Bailey filed an amended complaint on May 13, 2020, consisting of four counts seeking the follow relief:
"Declaratory judgment finding that the April 30 Proclamation is void for failing to meet the definition of a disaster as defined in the IEMAA;"
"Declaratory judgment finding that Pritzker had no authority to utilize emergency powers after April 08, 2020;"
"Declaratory judgment finding that the Illinois Department of Public Health Act governs the conduct of the state actors in this context;" and
"[I]njunctive relief."
Shortly after, on May 18, 2020, Rep. Bailey filed a motion for summary judgment. Before the hearing on the summary judgment motion, the Governor removed the case to federal court, but it was ultimately remanded. The U.S. Department of Justice got involved in this legal battle, filing a brief in federal court arguing that this case belonged in state court.
Following the remand from federal court, Rep. Bailey filed a notice of hearing on his summary judgment motion. On July 2, 2020, Judge McHaney ruled in favor of Rep. Bailey and held that Governor Pritzker's COVID-19 Executive Orders were void and granted summary judgment on two counts ("July 2 Order"). The court concluded that the "30-days of emergency powers provided in Section 7 of IEMAA … lapsed on April 08, 2020," such that all COVID-19 Executive Orders after April 8, 2020 are "void ab initio." Further, the Governor had no authority "to restrict a citizen's movement or activities and/or forcibly close business premises." The court also granted Rep. Bailey's "oral request that his Amended Complaint be a representative action" such that this ruling shall "apply to all citizens of the State of Illinois."
The court must rule on the remaining issue of whether COVID-19 "meets the definition of a disaster as defined in the IEMAA." Until then, the July 2 Order is neither enforceable nor appealable. The Illinois Attorney General moved to dismiss the remaining count and a hearing was set for July 17, but it was vacated by agreement. On July 22, Rep. Bailey filed a motion for leave to amend and add an additional count, seeking a declaratory judgment that a "public health emergency" as defined by the IEMAA did not exist in Clay County on June 26, 2020, when Governor Pritzker issued a proclamation that a "public health emergency" existed within all Illinois counties as a result of COVID-19.
Most recently, on August 5, 2020, Rep. Bailey filed a Petition for Adjudication for Indirect Civil Contempt, seeking to hold Governor Pritzker in civil contempt of court for disregarding the July 2 Order and continuing to issue COVID-19 Executive Orders. Judge McHaney ordered Governor Pritzker to appear in the Clay County Courthouse on August 14, 2020 to "show cause why he should not be held in indirect civil contempt and sanctioned for his willful disregard with the previously entered order of the Court." The order stated that failure to appear may result in a warrant for the Governor's arrest. But on August 11, 2020, the Illinois Supreme Court issued an order to stay the contempt hearing set for this Friday.
On July 23 and 24, 2020, Rep. Bailey's attorney filed similar cases in various counties across the state, including Bond, Clinton, Edgar, Richland, and Sangamon counties, all seeking a declaratory judgment that a "public health emergency" as defined by the IEMAA did not exist as of June 26, 2020 and to void the Governor's Executive Orders. . See Craig v. Pritzker, No. 2020-MR-589 (Sangamon Cty. Cir. Ct., Ill.); Allen v. Pritzker, No. 2020-MR-45 (Edgar Cty. Cir. Ct., Ill.); DeVore v. Pritzker, No. 2020- MR-32 (Bond Cty. Cir. Ct., Ill.); Gorazd v. Pritzker, No. 2020-MR-79 (Clinton Cty. Cir. Ct., Ill.); English v. Pritzker, No. 2020-MR-48 (Richland Cty. Cir. Ct., Ill.).
On August 11, 2020, in response to a motion for a supervisory order filed by the Illinois Attorney General on behalf of the Governor, the Illinois Supreme Court consolidated, in the Sangamon County Circuit Court before Judge Grischow, all of the cases filed in various counties, including Rep. Bailey's lawsuit. Sangamon County includes the city of Springfield, the Capitol of Illinois.
An analysis of the Governor's successes upholding his Executive Orders in federal court can be found here. For regular updates about the impact of COVID‑19 in the workplace and on business generally, please visit Jenner & Block's Corporate Environmental Lawyer blog and Jenner & Block's COVID‑19 Resource Center.
---
By Matthew G. Lawson
On Tuesday, August 4, 2020, the California Environmental Protection Agency Office of Environmental Health Hazard Assessment (OEHHA) issued a Notice of Proposed Rulemaking to adopt amendments to the regulations implementing the Safe Drinking Water and Toxic Enforcement Act of 1986 ("Proposition 65").  Specifically, OEHHA is proposing to amend Title 27 of the California Code of Regulations, by adopting a new Section 25505, to address listed chemicals formed by cooking or heat processing foods.  The proposed amendments, if adopted, would provide new, specific "safe harbor" levels for Proposition 65 listed chemicals that are caused by cooking or heat processing in certain food groups.  Manufacturers and sellers of these food products in California could then rely on these levels to demonstrate that their products do not require a consumer warning label under Proposition 65.
In general, Proposition 65 requires that parties manufacturing, distributing, or selling consumer products in California provide a "clear and reasonable warning" to the consumer whenever their product may expose the purchaser to a chemical that OEHHA has identified and listed as a carcinogen or reproductive toxin, unless an exception applies.  A key exemption to Proposition 65's warning requirements includes where a consumer product will not exposure a consumer to a listed chemical in quantities above certain OEHHA-designated Safe Harbor Levels.  Safe Harbor Levels, which include No Significant Risk Levels (NSRLs) for cancer-causing chemicals and Maximum Allowable Dose Levels (MADLs) for chemicals causing reproductive toxicity, have been established for many of the chemicals listed under Proposition 65 and represent the maximum level of exposure to a chemical that has been deemed "safe" by OEHHA.  Products that expose consumers to chemicals at or below a designated Safe Harbor Level are not required to provide a warning label or otherwise warn consumers about potential exposure to the listed chemical in their product.  Critically, Proposition 65's warning requirements are almost entirely forced through litigation brought by private party plaintiffs.  In 2018 alone, defendants paid over $35 million in settlements to private party plaintiffs, with over 75% going to attorneys' fees.
Of particular significance to OEHHA's proposed regulatory amendment is the Proposition 65 listed chemical acrylamide, which can often form in certain plant-based foods during high-temperature cooking processes, such as frying, roasting, or baking.  Acrylamide was first added as a Proposition 65 listed chemical in 1990 after studies showed it had the potential to produce cancer in laboratory mice.  Acrylamide was additionally listed as a reproductive toxin in February 2011, when OEHHA determined that the chemical could cause reproductive effects in mice.  Despite the relatively long period of time Acrylamide has been listed as a Proposition 65 regulated chemical, private party enforcement actions over the chemical have spiked heavily in recent years.  In response, on October 7, 2019, the California Chamber of Commerce filed suit in federal court against the California Attorney General, Xavier Becerra, seeking to block enforcement of Proposition 65's warning requirements for foods containing acrylamide as the result of the normal cooking process.  The Chamber's complaint alleged that more than 461 companies have received Proposition 65 notice of violations "in connection with alleged exposures to acrylamide in their food products over the past three years."  The complaint further noted that the creation of acrylamide is an unavoidable effect of cooking many plant-based foods and that "there is a lack of reliable scientific evidence suggesting a causal relationship between acrylamide in food products and cancer risk in humans." 
OEHHA's proposed regulatory amendment appears aimed at addressing the specific concerns asserted in the Chamber of Commerce litigation.  In its Statement of Reasons for the proposed amendments, OEHHA acknowledge that the regulatory amendment was needed because "some degree of formation of listed chemicals in many foods is unavoidable when the foods are cooked or otherwise processed with heat."  In addition, OEHHA noted that the agency would consider adding additional food groups to the proposed regulations at a later date.
The proposed regulations provide that a Proposition 65 "exposure" does not occur where a listed chemical in a food product "was created by cooking or other heat processing" and "the producer, manufacturer, distributor, or holder of the food has utilized quality control measures that reduce the chemical to the lowest level currently feasible."  In conjunction with this amendment, the amended regulations provide new Safe Harbor maximum concentration levels for listed chemicals in certain cooked or heated foods that are deemed by OEHHA to be the "lowest level currently feasible."  Food products containing a listed chemical at or below the listed levels are not required to provide a warning under Proposition 65.  Listed food groups with specific new Safe Harbor Levels covered by the regulation include:
Almonds, roasted, roasted almond butter, and chocolate-covered almonds;
Bread, wheat and non-wheat-based products including loaves, rolls, buns, and baguettes;
Cookies, including animal crackers, thin and crispy cookies, and sandwich wafers;
Potatoes and sweet potato products, including french fried potatoes, sliced chips, and other potato products such as hash browns and potato puffs;
Prune juice, including made from concentrate and non-concentrate; and
Notwithstanding the new proposed Safe Harbor Levels, the last sentence in new Section 25505(a) could still result in Proposition 65 claims.  The sentence provides "[i]f a person does not reduce the level of the chemical in a food to the lowest level currently feasible, the resulting exposure must be calculated without regard to the levels set out in subsection (d)."  Although this may not have been the intent of OEHHA, this language could be read to allow a Proposition 65 plaintiff to still claim that a manufacturer failed to utilize control measures that reduce the chemicals to the "lowest level currently feasible" even if below the Safe Harbor Level.  Hopefully OEHHA will clear up this potential ambiguity in any final rule. 
We also note that while the newly proposed amendments may assist many potential defendants, the updated Safe Harbor Levels explicitly will not apply "to parties to an existing court-ordered settlement or final judgment to the extent that such settlement or judgment establishes a concentration of the chemical in a specific product covered in the settlement or judgment." 
OEHHA is currently accepting written comments concerning its proposed regulatory action and intends to close its comment period no later than October 6, 2020.  At present, OEHHA has not announced an intended final publication date for the proposed regulations, but the agency has noted that it anticipated its regulatory process may be delayed "due to the COVID-19 emergency."
---
By: Alexander J. Bandza, Steven M. Siros, and Gabrielle Sigel
As the United States rapidly transitions to working from home (when possible) companies involved in environmental investigations or remediation work must determine whether such field or other work could, should, or must continue in the days, weeks, and months ahead. The world is pivoting to tackle COVID-19, a public health crisis, and many of the "essential services" exempted from stay-at-home/shelter-in-place orders ("Restriction Orders") include work involving public health and safety, as well as critical infrastructure services. Therefore, any person with ongoing environmental investigation and remediation work ("environmental field work") has to consider whether that work would be or should be included in the category of "essential services."
From a policy standpoint, whether environmental field work should be considered "essential" requires an evaluation of the people and the environment potentially put at risk, the likelihood of that risk, and the resources the work uses. Continuation of environmental field work may benefit public health and the environment, but it also is occurring at some cost to public health and safety. For example, environmental projects use personal protective equipment ("PPE") and laboratory equipment and personnel that may be able to be allocated to medical and other scientific research needs. Furthermore, some environmental field work requires close human contact and, at a minimum, will require travel to work and other activities that the Restriction Orders and federal and CDC guidelines are seeking to avoid. In addition, environmental contractors may not be able to perform work if key personnel are not available to work due to travel restrictions, health impacts, or family obligations. Thus, the consideration of whether environmental field work should continue during the COVID-19 crisis requires weighing complex public health and safety needs and risks.
To help those considering whether and how to continue environmental field work, evaluate the following:
(1)     Am I allowed to do the environmental field work under a state or local COVID-19 Restriction Order?
(2)     If I cannot continue under a Restriction Order or for other reasons, how do I protect my company's interests to avoid penalties and other liabilities under the consent decrees, administrative orders, or various other agreements with or regulations imposed by state and federal environmental agencies; and
(3)     If I am allowed to or required to continue the work, what regulations pertain to how to do the work safely?
1.    AM I ALLOWED TO DO THE WORK UNDER A RESTRICTION ORDER?
As of the time of publication of this alert, there are no federal mandates or executive orders requiring business shutdowns or mandatory quarantines. However, many states, counties, and municipalities are issuing executive orders closing non-essential businesses and limiting gatherings of people.
    a.    State-Level COVID-19 Executive Orders
Each of these state and local mandates exempt "essential businesses" and the specific definition of an essential business varies from state to state. As a general rule, however, "essential businesses" are those that promote public safety, health, and welfare. Here are examples of several of the first state directives.    
California: On March 19, 2020, Governor Newsom issued Executive Order N-33-20 requiring California residents to remain at home unless they are involved in 16 critical infrastructure sectors. These 16 critical infrastructure sectors were designated by the Department of Homeland Security and include the water and wastewater systems sector that is responsible for ensuring the supply of safe drinking water and wastewater treatment and service.  
Illinois: On March 20, 2020, Governor Pritzker issued Executive Order 2020-10 requiring Illinois residents to remain in their homes to prevent the spread of COVID-19. The order specifically exempts "essential government functions", "essential businesses and operations", and "essential infrastructure activities." Essential infrastructure activities include operation and maintenance of utilities, including water, sewer, and gas, and solid waste and recycling collection and removal and essential businesses and operations includes construction related activities.
New York: On March 20, 2020, Governor Cuomo issued an Executive Order (referred to as Pause, standing for Policies Assure Uniform Safety for Everyone), requiring that as of 8 p.m. on March 22, all non-essential businesses must ensure that their workforce works remotely. Exempt "Essential businesses" include essential infrastructure (including utilities and construction); essential services (including trash collection, mail, and shipping services; news media; banks and related financial institutions); sanitation and essential operations of residences or other essential businesses; and vendors that provide essential services or products (including services needed to ensure the continuing operation of government agencies and provide for the health, safety, and welfare of the public).
New Jersey: On March 21, 2020, Governor Murphy issued Executive Order 107 requiring that New Jersey residents remain in their homes and requiring that all "non-essential businesses" close. A previously issued executive order (Executive Order No. 104) defined "essential businesses" to include "grocery/food stores, pharmacies, medical supply stores, gas stations, healthcare facilities and ancillary stores within healthcare facilities." All gatherings within the state are limited to 50 persons or fewer, except for "normal operations at airports, bus and train stations, medical facilities, office environments, factories, assemblages for the purpose of industrial or manufacturing work, construction sites, mass transit, or the purchase of groceries or consumer goods."
In addition to these states, many other states have either implemented similar orders (including Connecticut, Delaware, and Louisiana) or likely will do so in the coming weeks. While expressly mentioning critical sectors such as health care, police and fire, and grocery stores, the orders do not squarely address whether environmental field work constitutes "essential businesses" subject to these exemptions. However, environmental field work logically could be included under the categories used to describe "essential business," particularly because many of the environmental statutes requiring such work expressly state that the work is being ordered or conducted to protect human health and the environment.
    b.    Federal (U.S. EPA) Environmental Agency Guidance
The White House has issued Coronavirus Response Guidelines, "15 Days to Slow the Spread," including a statement that if you work in one of the 16 "critical infrastructure industries" as defined by the Department of Homeland Security, you have a "special responsibility" to continue to work.
As of this publication, U.S. EPA has not released public guidance on whether ongoing or new site cleanups and/or site investigations would constitute "critical infrastructure industry." At least to some degree, that determination is likely to be a site-specific, based on the unique circumstances of each site and, as further discussed below, the language of the agency orders or agreements which govern the environmental field work. It is likely that in the coming weeks, U.S. EPA will provide further guidance on assessing whether site cleanup activities constitute "critical infrastructure industry" exempt from the various Restriction Orders. One issue that may need to be resolved in the future relates to potential conflicts in federal and state guidance regarding what constitutes an "essential service." Such issues could be addressed via federal and state cooperation agreements in the event of possible conflicts between federal and state directives.
    c.    State Environmental Agency Guidance
At least one state environmental regulatory agency has provided guidance directly on this issue. On March 20, 2020, the California State Resources Water Control Board, which generally has jurisdiction over impacted groundwater in California, published a Guidance Document that states:
Please be aware that timely compliance by the regulated community with all Water Board orders and other requirements (including regulations, permits, contractual obligations, primacy delegations, and funding conditions) is generally considered to be an essential function during the COVID-19 response. As a result, the Water Boards consider compliance with board-established orders and other requirements to be within the essential activities, essential governmental functions, or comparable exceptions to shelter-in-place directives provided by local public health officials.   
It is likely that similar guidance will be issued in the coming weeks by other state regulatory agencies.
2.    IF I CANNOT CONTINUE THE WORK UNDER A RESTRICTION ORDER OR OTHERWISE, HOW COULD I PROTECT MY COMPANY'S INTERESTS TO AVOID PENALTIES OR OTHER LIABILITIES?
Those responsible for ongoing environmental field work should carefully evaluate the governing consent decrees, administrative orders, or other agreements with state and federal environmental agencies, and private parties, under which they are performing environmental field work. The agreements may well have force majeure and other clauses addressing delays in the work.
For example, under the current federal model remedial design/remedial action (RD/RA) judicial consent decrees with potentially responsible parties ("PRPs") under sections 106, 107 and 122 of CERCLA, PRPs have both covenanted not to sue the United States and agreed to indemnify the same for "claims on account of construction delays." There are additional stipulated penalty provisions. Therefore, companies must act pursuant to the force majeure provisions to avoid these claims and stipulated penalties. Force majeure is defined as "any event arising from causes beyond the control of [PRPs], of any entity controlled by [PRPs], or of [PRPs]' contractors that delays or prevents the performance of any obligation under this [consent decree] despite [PRPs]' best efforts to fulfill the obligation."
Relying on these provisions involves:
Notifying "EPA's Project Coordinator orally or, in his or her absence, EPA's Alternate Project Coordinator or, in the event both of EPA's designated representatives are unavailable, the Director of the Waste Management Division" in that specific U.S. EPA Region within a stipulated period of days (the period of days may vary under each consent decree).
Providing in writing to U.S. EPA "an explanation and description of the reasons for the delay; the anticipated duration of the delay; all actions taken or to be taken to prevent or minimize the delay; a schedule for implementation of any measures to be taken to prevent or mitigate the delay or the effect of the delay; [the PRP's] rationale for attributing such delay to a force majeure; and a statement as to whether, in the opinion of [the PRP], such event may cause or contribute to an endangerment to public health or welfare, or the environment" within a stipulated period of days (the period of days likely varies under each consent decree).
Providing with the above writing "all available documentation supporting their claim that the delay was attributable to a force majeure."
U.S. EPA is then to provide notice of its decision, which if U.S. EPA rejects the force majeure claim, the responsible parties must provide notice within 15 days of U.S. EPA's decision to avail themselves of the model consent decree's dispute resolution provision. The federal Model Administrative Settlement Agreement and Order on Consent for Removal Actions contains similar obligations and provisions.
It is thus plain that responsible parties conducting environmental field work should be prepared to contact U.S. EPA or state regulators orally as soon as practicable to determine their views on the necessity of the work and if there is disagreement about the same, begin to "paper the file" on the necessary force majeure documentation in the time frames provided in the governing consent decrees, administrative orders, or various other agreements with state and federal environmental agencies.
For sites that are in the early investigation stages, regulators may agree to a temporary pause in site investigations. For sites that are currently undergoing remedial measures, the determination on whether work should continue is again likely to be fact dependent. For example, a site with an ongoing groundwater treatment system that is being operated to protect a drinking water source is likely to be deemed an essential activity. For a site where the remedial measures involve excavating impacted soils that are not immediately affecting groundwater sources, it may be the case that the regulators determine that certain activities are not "essential" and can be temporarily paused or scaled back.
Even if the decision is made to proceed with the work, other circumstances may preclude or significantly impair the ability to do the work. For example, it may be difficult to obtain necessary supplies and/or vendors to perform these services. To the extent that wastes are generated in the course of doing this work, can these wastes be managed and disposed of in a timely manner? These are all issues that should be discussed with the regulators or private parties requiring the work.
3.    IF I CONTINUE THE WORK, HOW CAN I DO IT SAFELY?
Once a decision is made that environmental field work is "essential" and must proceed to at least some degree, special care must be taken to ensure that the work is performed safely given additional risks imposed by COVID-19.  On March 9, 2020, the federal Occupational Safety and Health Administration ("OSHA") issued its Guidance on Preparing Workplaces for COVID-19 that was the subject of a previous client alert.  This OSHA guidance outlines recommended steps that employers should take to protect workers, using OSHA's "hierarchy of controls" framework for addressing workplace risks (i.e., engineering controls, followed by administrative controls, safe work practices, and PPE.  It is also prudent for all entities at the site to consider what steps they will take if they learn that one of the workers has become exposed to the novel coronavirus or contracted COVID-19. On March 20, 2020, the CDC issued updated "Environmental Cleaning and Disinfection Recommendations." 
OSHA has long-standing regulations for work at hazardous waste sites under its Hazardous Waste Operations and Emergency Response ("HAZWOPER") standard (in general industry 29 CFR 1910.120 and in construction 29 CFR 1926.65), which establishes health and safety requirements for work at sites, as well as responses to emergencies involving releases of hazardous substances. Many environmental investigation and remediation sites have rigorous site-specific health and safety plans, and many are required to have such plans by a consent decree or other regulatory or contractual obligation. Many environmental contractors have such plans as part of their standard operating procedures. However, given COVID-19, special care should be taken to ensure that PPE that would ordinarily be used to prevent exposure to hazardous substances is not contaminated prior to being utilized in the field.  Moreover, ensuring feasible physical distancing, requiring diligent hygiene methods, and having appropriate cleaning equipment and chemicals in the field are also critical.  All entities with employees at the site should regularly check both the OSHA and CDC website for updated guidance on workplace health and safety best practices. It also is important to ensure that the protocols are being appropriately communicated and followed by all entities (including regulators) at a site; the best protocols and procedures are only as good as their actual implementation by all.
OSHA has reminded the regulated community that if employees contract COVID-19 as a result of performing their work-related duties, the employees who become ill could constitute recordable cases of illness under OSHA's Injury and Illness Recordkeeping Standard, 29 CFR Part 1904.
Companies and their counsel also should evaluate existing master services agreements that govern the work of their vendors and contractors with a particular eye towards: (i) how indemnification provisions might apply in the event that a vendor's or contractor's employee is later determined to be infected with COVID-19 and such a latency period could plausibly extend to such an employee's work at the company's site and its employees, and vice versa; and (ii) payment delay provisions should the company or its vendors or contractors become concerned about solvency issues.
We will continue to provide updates on the impacts of COVID-19 on environmental, health and safety issues affecting our clients. Jenner & Block has established a COVID-19 resource center that provides updates on a variety of issues affecting our clients and we would encourage you to visit this resource center for timely updates on COVID-19 related issues.
---
By Gabrielle Sigel, Co-Chair, Environmental and Workplace Health and Safety Law Practice
Due to COVID-19, the nation's healthcare industry is facing a severe shortage of respiratory protection equipment for healthcare workers. Both Congress and the White House have recently taken steps to try to address that shortage by enacting liability immunity under the Families First Coronavirus Response law, signed late on March 18, 2020. These provisions protect manufacturers, distributors, and others of U.S. Food and Drug Administration ("FDA")-designated industrial respirators from any claims of liability arising from their use during the response to COVID-19. The intent is that this would increase the supply of NIOSH-approved small-particular filtering respirators from those who manufacture or have on-hand respirators that previously had not been FDA-approved as medical devices.
As explained in OSHA's Hospital Respiratory Protection Program Toolkit: Resources for Respirator Program Administrators (May 2015), respirators are different from facemasks, including surgical masks. Fluid-resistant facemasks are loose-fitting devices that can protect the healthcare worker from larger droplets of infectious bodily fluids from patients, and vice versa. Facemasks "are not considered respiratory protection— facemasks do NOT provide the wearer with a reliable level of protection from inhaling smaller particles, including those emitted into the room air by a patient who is exhaling or coughing, or generated during certain medical procedures." Id. at 5. Respirators, on the other hand, protect the hospital worker from both large and small infectious particles in the air (smaller particles are known as "aerosols"). An N95 respirator is a half-mask air-purifying device with NIOSH-approved N95 filters or filtering material. The "95" refers to the NIOSH specification that the respirator filter at least 95% of airborne particles. N95 respirators can be designed for single-use or in a mask that allows re-use after replacement of N95 filter or cartridges, and, in contrast with facemasks, they are designed to form a tight seal on the user's face. Another type of respirator that protects against inhalation of aerosols is an "air-supplying respirator," which provides clean air from a source other than the immediate ambient air. Self-contained breathing apparatus, commonly known as "scuba equipment," is an example of an air-supplying respirator.
Although N95 respirators are generally used in all workplaces where control of inhalation of smaller-sized particles is required to reduce hazards, in order to use such respirators in a hospital, in general, the manufacturer must have its devices approved by the Food and Drug Administration (FDA) as a medical device. Certain N95 respirators can be outfitted with the additional splash protection of a surgical mask, and are called a "surgical respirator," "medical respirator," or "surgical N95." Those devices are deemed a medical device, which must be approved by both the FDA and by NIOSH for their particle-filtering ability Non-surgical N95s are not typically used in a hospital setting and a manufacturer and others may be reluctant to supply them for hospital use, particularly given the potential liability risks from their use in that setting.
Faced with a shortage of surgical N95 respirators, the White House turned to manufacturers and users of industrial N95s as an additional source. On March 2, 2020, the FDA issued an Emergency Use Authorization (EUA), pursuant to section 564 of the Food, Drug, and Cosmetic Act (FDCA), that allows the emergency, COVID-19 use of designated NIOSH-certified N95 respirators in the health care setting. The EUA also stated that certain NIOSH-approved respirators that had passed the manufacturer's recommended shelf-life also could be used in certain circumstances.
The March 2, 2020 EUA did not address protection of industrial manufacturers from liability for use of respirators in medical settings. On March 11, 2020, the FDA clarified the EUA by stating that the FDA had deemed general use N95 respirators as medical devices within the meaning of 201(h) of the FDCA and eligible for liability protections under the Public Readiness and Emergency Preparedness Act of 2005, 42 U.S.C. § 247d-6d ("the Public Readiness Act"). Under the Public Readiness Act, certain devices, called "countermeasures," are entitled to broad liability immunity during their use in response to a public health emergency. Specifically, a "covered person" is forever immune from liability for any type of "loss" associated with the use of a designated "countermeasure," including death, physical, mental, or emotional injury, fear of such injury, including medical monitoring, and damage to property including business interruption. 42 U.S.C. § 247d-6d(a)(1)-(2). A "covered person" includes the United States, manufacturers and distributors of the countermeasure, and all employees of a manufacturer or distributor of a designated countermeasure. 42 U.S.C. § 247d-bd(i)(2). Liability protection is provided regardless of whether the countermeasure is sold, donated or otherwise provided and used for medical services.
On March 14, 2020, the U.S. House of Representatives passed H.R. 6201, the "Families First Coronavirus Response Act," which in Division F, Section 6005, designated personal respiratory protective devices approved by NIOSH (42 CFR part 84) and designated by the FDA in the March 2, 2020 EUA, as a "covered countermeasure" subject to all liability immunities under the Public Readiness Act." The U.S. Senate passed the bill, without amendment, on March 18, 2020, and later that day, the bill was signed into law by the President. Industrial respirators will remain a liability-protected countermeasure if they are used to address COVID-19 anytime between January 27, 2020 and October 1, 2024, in response to the public health emergency declared by the Secretary of Health and Human Services Alex M. Azar II on January 31, 2020.
In the meantime, as supplies continue to be short, the CDC has issued guidelines for how medical providers should triage their use of respiratory protective equipment. The guidelines issued as of March 19, 2020 are here.
---
On Thursday, February 20, 2020, the U.S. Environmental Protection Agency ("EPA") announced a preliminary regulatory determination that the agency will seek to implement regulatory limits for Per- and Polyfluoroalkyl Substances (PFAS) in public drinking water across the United States.  The regulatory determination is a key step in the creation of a Maximum Contamination Level ("MCL") that will act to limit the quantity of PFAS permitted in public drinking water.  In its preliminary regulatory determination, EPA proposes setting MCL levels for two PFAS substances, perfluorooctanoic acid (PFOA) and perfluorooctane sulfonate (PFOS), which EPA has determined meet the statutory criteria to become regulated contaminants under the Safe Drinking Water Act.  To meet this criteria, EPA had to find that: (1) the consumption of PFOS and PFOA may result in adverse health effects; (2) PFOS and PFOA have been identified in public water supplies at frequencies and levels sufficient to cause a public health concern; and (3) that new regulation presents a meaningful opportunity to reduce the health risks posed by PFOS and PFOA.
As part of its announcement, EPA will seek public comments on its preliminary findings for the next 60 days.  Critically, the preliminary regulatory determination offers no insight into the regulatory levels EPA anticipates setting for PFOS or PFOA.  Through its voluntary Health Advisory Level ("HAL"), EPA currently recommends that municipalities maintain a maximum limit of 70 parts per trillion of PFAS in drinking water served to the public.  While the HAL is referenced in EPA's preliminary regulatory determination, it is unclear whether EPA will look to set PFOS or PFAS' mandatorily MCL at a similar level.  EPA's election to regulate PFOS and PFOA kicks off a two-year period for the agency to determine an appropriate MCL for the contaminants.  Following the formal proposal of an MCL, the agency has another 18 months to set its final drinking water requirements.  
The release of a preliminary regulatory determination marks a critical step in EPA's implementation of its PFAS Action Plan.  Under the PFAS Action Plan, EPA has committed to "identifying and understanding PFAS, [ ] addressing current PFAS contamination, preventing future contamination, and effectively communicating with the public about PFAS." The plan sets forth four overarching goals for regulating PFAS:
Consider the creation of an MCL for PFOA and PFOA;
Begin necessary steps to propose designating PFOA and PFOS as "hazardous substances" through available federal statutory mechanisms, including CERCLA, RCRA, TSCA and the CWA;
Develop and implement groundwater cleanup recommendations for PFOA and PFOS at contaminated sites;
Develop toxicity values or oral reference doses for various PFAS chemicals.
Under the Trump Administration, the EPA has repeatedly affirmed that addressing the emerging contaminant PFAS is a key and ongoing priority for the agency.  As stated in the PFAS Action Plan, "the EPA has heard clearly the public's desire for immediate action to address potential human health and economic impacts from PFAS in the environment."  In fact, despite proposing large cuts to EPA's overall budget, the Trump Administration's proposed budget for 2021 requests an additional $6 million dollars from Congress to carry out EPA's PFAS Action Plan. "Under President Trump, EPA is continuing to aggressively implement our PFAS Action Plan – the most comprehensive cross-agency plan ever to address an emerging chemical," stated EPA Administrator Andrew Wheeler. "With today's action, EPA is following through on its commitment in the Action Plan to evaluate PFOA and PFOS under the Safe Drinking Water Act."
---
By Matthew G. Lawson
 On Monday, February 10, 2020, the Trump Administration released its proposed budget for Fiscal Year 2021. The proposal calls for sweeping cuts to a number of federal agencies and departments, including deep cuts to the United States Environmental Protection Agency ("USEPA"). If enacted, the proposed budget would grant $6.7 billion in funding to USEPA, a $2.4 billion or 26-percent reduction from the agency's $9.1 billion budget in 2020. In the budget proposal's preamble, the Administration promises to "call[] on the Government to reduce wasteful, unnecessary spending, and to fix mismanagement and redundancy across agencies."
With respect to USEPA's budget allocation, the proposal promises to "eliminate almost 50 wasteful programs that are outside of EPA's core mission or duplicative of other efforts, saving taxpayers over $600 million." Proposed major cuts include the reduction of nearly 50% of the agency's research budget, including all funding for grants to independent universities and research institutes conducting air, water, and other environmental and health research. Another target for deep cuts is USEPA's safe drinking water revolving funds. The revolving funds are used to help fund water infrastructure projects undertaken by state or municipal public water providers. Under the proposed budget, the available funds for such projects would be cut from approximately $2.77 billion down to $2 billion.
While the proposal primarily focuses on proposing cuts to USEPA's fiscal budget, it does contain a few line item requests for additional funding. In particular, the proposal asks for an additional $6 million to carry out USEPA's Per- and Polyfluoroalkyl Substances (PFAS) Action Plan. The additional funding is sought to continue research into the risk posed by PFAS compounds, address current contamination issues, and effectively communicate findings to the public. In addition, the budget requests $16 million into new research to help prevent and respond to the rising growth of harmful algal blooms. 
The budget proposal is not the first time the Trump Administration has sought to implement deep cuts into USEPA's budget. In fact, the Trump Administration has now proposed nearly identical cuts to the agency's budget in each of the last three fiscal years. As previously discussed by the Corporate Environmental Lawyer, the Trump Administration first proposed a $2.7 billion budget reduction for USEPA in fiscal year 2018. However, the proposal was rebuffed by congress and the final spending bill ultimately signed by Trump held the agency's budget at $8.1 billion, even with its 2017 level. The following year, the Trump Administration again proposed cutting the agency's budget by more than $2 billion, but ultimately agreed to a spending deal that increased the agency's budget to $8.8 billion. Finally, during fiscal year 2020, the Trump Administration proposed approximately $2.7 billion in cuts to USEPA's budget. As before, Congress rejected the proposal and ultimately approved a nearly record high budget for USEPA of $9.1 Billion.  Congress' continued rejection of the spending cuts proposed by the Trump Administration is acknowledged in the Administration's most recent 2021 budget proposal, which derides Congress for continuing "to reject any efforts to restrain spending" and "greatly contribut[ing] to the continued ballooning of Federal debt and deficits, putting the Nation's fiscal future at risk." The proposal promises that the Trump Administration will use "all available tools and levers" to ensure that the spending reductions outlined in the budget are finally implemented.
---
On February 6, 2020, California's Water Resources Control  Board (WRCB) announced that it would be dropping the response levels (RLs) for perfluorooctanoic acid (PFOA) and perfluorooctanesulfonic acid (PFOS) from 70 parts per trillion (ppt) to 10 ppt for PFOA and 40 ppt for PFOS. This announcement comes on the heels of the WRCB's August 2019 decision to lower the notification levels (NLs) for these compounds to 5.1 ppt for PFOA and 6.5 ppt for PFOS. An exceedance of the NL requires that the drinking water provider notify their governing boards and the WRCB of the exceedance—this notification would need to occur within 30 days of receipt of the validated laboratory results. In the event of an exceedance of the RL, the water provider must either (1) take the source out of service immediately; (2) utilize treatment or blending; or (3) provide public notification of the exceedance within 30 days of receipt of the validated laboratory results. 
At the same time, the WRCB has asked California's Office of Environmental Health Hazard Assessment (OEHHA) to proceed with the development of public health goals for both PFOA and PFOS which is a step in the process of establishing maximum contaminants levels for these contaminants. We will continue to monitor and provide updates with respect to these ongoing regulatory activities.
---
In a consent decree filed in the United States District Court for the Western District of Michigan, Wolverine World Wide, Inc. ("Wolverine") has agreed to pay up to $69.5 million to resolve claims that it was responsible for PFAS contamination found in drinking water in the Michigan townships of Plainfield and Algoma. The consent decree alleges that Wolverine's historical operations utilized PFAS to waterproof clothing and that these operations resulted in PFAS releases that impacted local drinking water supplies in these Michigan townships. Although Wolverine disputes these allegations,  in the consent decree, Wolverine agreed that it would (1) remediate the PFAS impacts at its historical operations and (2) provide alternative drinking water supplies for approximately 1,000 properties within the zone of PFAS impacted groundwater. 
---
Marking the 50th anniversary of the enactment of the National Environmental Policy Act ("NEPA"), on January 1, 2020, the Trump White House published a Presidential Message announcing the imminent release of newly proposed regulations designed to "modernize" the foundational environmental statute.  NEPA, which requires federal agencies to quantify and consider environmental impacts before undertaking actions that have the potential to "substantially impact" the environment, has far reaching applications. Under NEPA, federal agencies are often required to complete an Environmental Impact Assessment ("EIS") prior to starting public infrastructure projects such as roads, bridges and ports, or before permitting certain private actions that require federal approval, such as construction of pipelines or commencement of mining operations. According to the 2018 Annual NEPA Report, EISs drafted by federal agencies between 2010 and 2017 took an average of 4.5 years to complete. The Presidential Message asserts that the existing NEPA review process "has become increasingly complex and difficult to navigate," while causing "delays that can increase costs, derail important projects, and threaten jobs for American workers and labor union members." The regulations proposed by the Trump Administration are expected to be released by the Council on Environmental Quality ("CEQ") later this week.
If enacted, the proposed regulations could mark the first comprehensive update to NEPA's review process in more than four decades. According to accounts of a draft memo from CEQ outlying the proposed changes, the modifications will bring substantial changes to the NEPA review process, including:
Continue reading "Trump Administration Proposes Landmark Changes to National Environmental Policy Act's Review Process" »