By Alexander J. May, Charles D. Riely, and Gabrielle Sigel
Since early 2021, the SEC has emphasized that ESG-related issues are important to investors and a key SEC disclosure and enforcement priority. Although the agency's heightened focus on these issues led to the recent proposal for new climate disclosures, the SEC also has made clear that it would seek to bring cases under existing law and not wait for new rules to be passed.
The reality that the SEC Enforcement Division is on the ESG beat was reinforced late last month, when the Climate and ESG Task Force filed charges against a Brazilian mining company – Vale, SA. Vale describes itself as the world's largest producer of iron ore, pellets, and nickel. The case stems from an investigation opened after one of the company's dams collapsed, causing over 200 deaths and dramatic environmental damage. In its complaint, the SEC alleged that Vale made misstatements about its dam's safety and engaged in deceptive conduct that concealed it had committed misconduct in obtaining required certifications related to dam safety. After the SEC filed action, Vale indicated that it denied the allegations in complaint and intended to defend the action.
The SEC's approach to the Vale litigation provides a roadmap for public companies to consider how ESG-related disclosures and statements will be scrutinized when the company is impacted by adverse events that are ESG-related. It illustrates that companies should be prepared for the SEC to closely scrutinize statements about risk in ESG disclosures such as sustainability reports or climate impact analyses. This alert discusses the SEC's case against Vale and real-world "lessons learned" for all public companies when publishing materials about ESG, climate, and operational risks.
Summary of the SEC's Allegations in Complaint against Vale
The SEC's complaint alleges that Vale failed to make appropriate disclosures in the lead-up to an environmental disaster that had a direct impact on its investors' bottom line. The January 25, 2019 collapse of Vale's Brumadinho dam was described by the SEC as "one of the worst mining disasters in history," releasing "nearly 12 million cubic tons of mining waste... – a toxic sludge of iron, manganese, aluminum, copper, and other rare earth minerals – in a deluge rushing downhill toward the Paraopeba River." Compl. ¶2. The disaster killed 270 people "while also poisoning the Paraopeba River and its tributaries and causing immeasurable environmental, social, and economic devastation." Id. As a result of the dam's collapse, both the company's financial performance and stock performance were impacted. In the earnings released the quarter after the dam's collapse, Vale "reported quarterly loss and negative earnings (EBITDA) for the first time in its history." Compl. ¶212. Vale's corporate credit rating was also downgraded to junk status. In the aftermath of the dam's collapse, the SEC also alleged that Vale's American Depository Shares "fell by nearly 25%, wiping out approximately $4.4 billion in market capitalization." Id.
The SEC alleged that "Vale and its executives knowingly or recklessly engaged in deceptive conduct and made materially false and misleading statements to investors about the safety and stability of its dams." Compl. ¶¶277, 280, 283. As is typical, the SEC complaint details the key section of the defendant's periodic statements that it alleged were false and misleading. Compl. at ¶284. In addition, the SEC included allegations that reflected its investigation had focused closely on the company's ESG-related disclosures. The complaint includes false and misleading statements in Vale's sustainability reports and "ESG Webinars" posted on the company's public website. E.g., Compl. ¶¶ 23, 29, 245.
In alleging fraud, the SEC emphasized that Vale had committed misconduct in connection with obtaining dam stability declarations required by local law. Because of past disasters in Brazil, the company was required to obtain stability declarations from auditors to certify that auditor had approved the mine's safety. Compl. ¶ 1. To obtain the required certifications, the SEC alleged that Vale "concealed material information from its dam safety auditors," and "concealed material and "removed auditors and firms who threatened Vale's ability to obtain [the required] dam stability declarations." Id. The SEC also alleged that it "removed auditors and firms who threatened Vale's ability to obtain dam stability declarations." Id.
Although statements to auditors and local regulators are not typically themselves actionable under the federal securities laws, the SEC used this misconduct to support its argument that Vale defrauded investors. First, it alleged that Vale described the stability declarations that it had obtained without also disclosing the circumstances in why it procured these certifications. Second, in pursuing its case, the SEC also used this misconduct to prove the company's executives acted in bad faith. Consistent with this, the SEC emphasized Vale's "deceptive conduct" in connection with the audit through the complaint.
In framing this case as about ESG misstatements, the SEC was able to note that Vale itself had highlighted dam safety as an important ESG issue. Undoubtedly, Vale's own ESG characterization of its publications addressing dam safety made them a target for an enforcement analysis with an ESG lens. For example, in 2017, in the last Sustainability Report issued before the Brumadinho dam collapse, Vale identified "priority topics" in its "materiality matrix," which included commitments concerning "health and safety of the workforce and of the community" and "management of social, environmental and economic impacts," as well as "management of mineral waste" and "management of business and operational risks." Vale publicly considered "sustainability" to include many aspects of its operations, including dam safety. 2017 Sustainability Report, pp. 11-12. Indeed, in the 2019 Sustainability Report, issued in the year after the dam collapse, Vale described the consequences of the dam collapse using ESG-type language, "the rupture...cannot be understood only in light of the survey of its impacts on the population and the environment. For the company, these situations impacted the human rights of the people affected, residents and local workers." 2019 Sustainability Report, p. 14. Thus, Vale's emphasis on ESG issues in its framing of its operations and goals apparently gave the SEC an opportunity to focus on "ESG disclosures" as part of its Climate and ESG Task Force enforcement initiative.
Potential Implications and Lesson Learned
The SEC emphasized that the case against Vale was part of its focus on ESG-related issues. In the press release announcing the filing of the action against Vale, Gurbir Grewal, the Director of the Enforcement Division, emphasized the SEC's consistent theme that ESG statements are material to investors. Grewal said, "Many investors rely on ESG disclosures like those contained in Vale's annual Sustainability Reports and other public filings to make informed investment decisions," and he stated that the company's misstatements "undermined investors' ability to evaluate the risks posed by Vale's securities."
The SEC's focus on ESG and climate issues has increased the importance of ensuring the accuracy of disclosures (and omissions) on those issues. Although the Vale case represents a unique set of facts, it provides an important reminder on importance of carefully vetting ESG-related disclosures. Such ESG disclosures should be considered not just a marketing initiative but should be scrutinized carefully for accuracy and proper caveats. In practice, this means that companies should ensure that it has backup for each statement made. In addition, companies should be mindful of how "worst case" scenarios or "black swan" events could impact their disclosures.
The case also highlights that the SEC will investigate a potential defendant's interactions with regulators in evaluating fraud charges. If it finds evidence of misconduct, the SEC could cite it to prove intent to deceive or to allege that the lies to investors were designed to conceal misconduct.
This reinforces the importance of making sure communications with such regulators are carefully vetted. In the US, for example, companies often disclose information about their workplace safety and environmental operations. A serious workplace or environmental accident resulting in a material impact could lead to an SEC enforcement action led by its Climate and ESG Task Force, in addition to any fines, penalties, or damages resulting from the accident itself.
Conclusion
The Enforcement Division's focus on ESG-related issues is likely to continue. As detailed above, the SEC's action against Vale provides a roadmap for how they will approach these issues and this framework can help companies better prepare for this scrutiny.
***
Law Clerk Claudia M. Diaz-Carpio is a contributing author to this client alert.
---
By Steven M. Siros, Co-Chair, Environmental and Workplace Health & Safety Law Practice
On April 21st, Vermont Governor Phil Scott signed into law Senate Bill 113 that provides a cause of action for medical monitoring for individuals exposed to toxic chemicals.  The new law specifically provides persons without a present injury or disease with a cause of action for medical monitoring if the following conditions are demonstrated by a preponderance of the evidence:
Exposure to a toxic substance at a rate greater than the general population;
The exposure is a result of tortious conduct of the defendant;
As a result of the exposure, plaintiff has suffered an increased risk of contracting a serious disease;
The increased risk makes it medically necessary for plaintiff to undergo periodic medical examinations different from that prescribed for the general population; and
Monitoring procedures exist that are reasonable in cost and safe for use.
The bill also provides for an award of attorneys' fees and other litigation costs. 
The new law comes on the heels of a Vermont federal court's approval of a $34 million dollar class action settlement relating to alleged PFAS exposures that included a $6 million dollar medical monitoring fund. 
With its new law, Vermont joins Arizona, California, the District of Columbia, Florida, Massachusetts, Missouri, New Jersey, Ohio, Pennsylvania, Utah and West Virginia as states that specifically allow lawsuits seeking reimbursement for medical monitoring costs in the absence of present injury or disease.   However, unlike these other states where the right to medical monitoring is a right recognized by the courts, Vermont is one of first states in the nation to provide that right via statute.  Other states may well follow Vermont's lead and there have been ongoing albeit unsuccessful efforts to create a federal cause of action for medical monitoring for exposure to certain toxic chemicals at the federal level.
We will continue to provide updates on federal and state efforts to codify the ability to bring claims seeking medical monitoring relief at the Corporate Environmental Lawyer blog.   
---

By Matthew G. Lawson

"When the wind of change blows, some people build walls, others build windmills." While this ancient Chinese proverb most likely did not envision the construction of large-scale, offshore wind farms, its wisdom remains strikingly applicable to the United States' energy and infrastructure policies in the 21st Century.  At a time of growing concern over fossil fuel availability, climate change and energy grid security, the Corporate Environmental Lawyer is taking a moment during Earth Day 2022 to look towards our nation's investment into improved infrastructure and clean, self-sustaining energy sources.
Undoubtably one of the largest recent, public investments in the United States' infrastructure and energy future occurred on November 15, 2021, when President Biden signed into law the bipartisan and highly anticipated $1.2 trillion Infrastructure Investment and Jobs Act.  According to the bill's Summary, over the next five years, the legislation will provide significant infrastructure investments, including an additional $110 Billion in funding towards bridge and roadway repairs, along with approximately $30 Billion in public transportation.  In addition, the bill allocates approximately $65 Billion to the Country's power infrastructure, with nearly $29 billion dedicated solely to bolstering and protecting the electric grid.  Finally, the bill includes $7.5 billion to deploy a national network of electric vehicle chargers across highway corridors throughout the United States.
Perhaps even more critical than the legislation's investment is infrastructure spending, is its investment in future clean energy sources.  Funds allocated through 2025 for clean energy projects include $84,000,000 for enhanced geothermal systems, $100,000,000 for wind energy, and $80,000,000 for solar energy. Moreover, the Biden Administration is betting big on "Clean hydrogen"—an emerging form of clean energy that utilizes surplus from other renewable sources to create additional power by splitting water molecules—by earmarking approximately $8 million in funding for investment in the technology.
Looking beyond the United States' public infrastructure investments, private investment into clean-energy assets also skyrocketed in 2021, reaching a record $105 billion.  This investment represents an 11% jump from 2020 and a 70% surge during the past five years, according to the Business Council for Sustainable Energy. Private backing into U.S. assets such as wind farms and solar plants represents about 14% of the $755 billion in global private investment made last year, including investment in the United States' first commercial-scale offshore windfarm, the 30 MW Block Island Wind Farm, which is set to supply power to the energy grid by 2023.  The project is the first of what the Department of Energy (DOE) anticipates being a major rollout of privately-funded offshore wind, including an estimated addition of more than 30 gigawatts of offshore wind power by the year 2030.
At a time when Americans are increasingly feeling pessimistic about the future of our Country, it is important to embrace the opportunity for bilateral agreement presented through future investments in the nation's infrastructure and clean energy.  Safe roads, reliable energy grids, clean air and new jobs are an area of common agreement between Americans at a time when such agreements appear to be increasingly rare.  As a nation, we would do well to embrace our changing world and new challenges by investing in ourselves and our future.
---

By Connor S.W. Rubin 



The Russian invasion of Ukraine has led to over 11 million people fleeing their homes, and 5 million who have reportedly left Ukraine – a staggering number for a conflict that began in late February. However, while the war in Ukraine is one of the latest events causing a surge of refugees, those fleeing Russian aggression are by no means alone. As of the most recent data from the United Nations High Commissioner on Refugees ("UNHCR"), which counts until mid-2021, there were 20,835,367 people qualified as refugees under the UNHCR's mandate – an uptick from the 20,661,855 recorded in 2020. Additionally, the UNHCR tracked 50,872,901 "internally displaced persons of concern" during the same period in 2021.
These numbers reflect the staggering impact of human conflict and economic instability; however, they do not show the full impact of human activity. The term "refugee" has a specific definition, laid out in the 1951 Convention Relating to the Status of Refugees and its 1967 Protocol (together "the Convention"). The definition includes any person who crosses a border "owing to well-founded fear of being persecuted for reasons of race, religion, nationality, membership of a particular social group or political opinion." That definition, written 24 years before Wallace Broecker first put the term "global warming" into the public domain, does not include those fleeing climate disasters in its definition. While recent legal guidance from the UNHCR notes that communities impacted by climate change "may be exposed to a risk of human rights violations that amount to persecution within the meaning of the 1951 Convention" due to limitations on "access to and control over land, natural resources, livelihoods, individual rights, freedoms and lives", impacts of climate change alone do not qualify someone fleeing their homeland as a refugee. This is because fleeing formerly arable land that no longer sustains crops due to gradual desertification or fleeing cities that have become unlivable due to flooding, fires, or other extreme events do not inherently create "a well-founded fear of being persecuted."
Is it time for an update to the definition? Some commenters believe so. According to the World Bank, by 2050 over 143,000,000 people could be intra- or internationally displaced from Sub-Saharan Africa, South Asia, and Latin America by climate change. This is roughly equivalent to the populations of California, Texas, Florida, New York, Pennsylvania, Illinois, and Tennessee combined. Without changes to how we view refugees, many of these people may be forced from the areas they've lived for generations without any legal status or protections. Advocates who support such changes argue that the current definition of "refugee" under international law fails to include many people forced to flee their home for reasons that fit the spirit of refugee law, but not the strict limitations imposed by the 1951 Convention. The (aptly named) advocacy group "Climate Refugees" gives examples of hypothetical cases, including "the Bangladeshi family displaced across borders by a disaster, the subsistence farmer in Chad with no option but to leave his country because he lacks water for farming, or a mother forced to flee her country because of a climate change-induced resource war." Such displaced people fall into the goals as stated in the preamble of the 1951 Convention that all people should be able to "enjoy fundamental rights and freedoms without discrimination." As further articulated by Andrew Schoenholtz in the Chicago Journal of International Law, while "some individuals displaced by natural disasters and climate change may be 'persecuted' in connection with a characteristic protected by the Refugee Convention, the vast majority of these newest forced migrants will need new norms developed to address their unique situation."
Other (though less ubiquitous) compacts or treaties such as the 1969 Convention Governing the Specific Aspects of Refugee Problems in Africa, by the Organisation for African Unity – subsequently adopted by the African Union ("the OAU Convention") and the 1984 Cartagena Declaration have expanded the definitions of "refugee", but these may also be inadequate for what advocates seek. The 1969 OAU Convention was organized as many African states were either newly freed from colonialism, or else still fighting for freedom. As such, the definition of refugee was expanded to include "every person who, owing to external aggression, occupation, foreign domination or events seriously disturbing public order in either part or whole of his country of origin or nationality." The "events seriously disturbing public order" could likely be found to include natural disasters but may still not be fully inclusive of climate change's pernicious, but slower-acting changes. Further, the requirement of "serious" disturbance of the public order may require large-scale disorder, which may not be present in each circumstance. The Cartagena Convention is a non-binding regional instrument signed by 10 Latin American nations. The definition of refugee is like that found in the OAU Convention's and includes "persons who have fled their country because their lives, security or freedom have been threatened by generalized violence, foreign aggression, internal conflicts, massive violation of human rights or other circumstances which have seriously disturbed public order." These two instruments are uniquely broad in their definition, and even they may not include the full sum of those advocates seek to include in a new definition of "climate refugee."
However, that may not be the case for long. On February 4, 2021, President Biden signed Executive Order 14013 entitled Rebuilding and Enhancing Programs to Resettle Refugees and Planning for the Impact of Climate Change on Migration. This order required the National Security Advisor and Secretaries of State, Defense, Homeland Security, the Director of USAID, and the Director of National Intelligence to "prepare and submit … a report on climate change and its impact on migration, including forced migration, internal displacement, and planned relocation." That report, released in October of 2021, advocates for an interagency working group to address growing climate migration and its effects, and an expansion of the use of Temporary Protected Status to help resettle those impacted most severely by climate disasters. While stopping short of what some advocates hoped for in terms of seeking to declare climate refugees protected, the report at least shows a willingness to substantively engage in the effects of climate change and its role in global movement.
As the world grapples with how to prevent climate change, and increasingly turns to how to adapt to the effects of climate change, climate refugees will continue to be a growing problem around the world. Addressing their legal status is just one step in a complex and quickly evolving landscape.
---
By Steven M. Siros, Co-Chair, Environmental and Workplace Health & Safety Law Practice
On the 60th anniversary of the publication of Rachel Carlson's groundbreaking book "Silent Spring", the world continues to struggle to manage the human health and environmental risks associated with newly discovered emerging contaminants.  Silent Spring focused on the challenges associated with managing the risks associated with pesticides (and more specifically DDT), and even today, many of the largest personal injury verdicts are associated with alleged exposure to pesticides. 
Over the many years since Silent Spring, numerous contaminants have moved through the emerging contaminant life cycle, including asbestos, dioxins, PCBs, MTBE, BPA, 1,4-dioxane, and most recently, per- and polyfluoroalkyl substances (PFAS) (although PFAS seems stuck in the middle of the life cycle).      
The life cycle journey of emerging contaminants has been influenced significantly by our improved ability to understand the potential impacts of these emerging contaminants on human health and the environment.  As new contaminants are identified, resources are devoted to better understanding the potential environmental and health risks associated with these contaminants and regulations generally evolve to mitigate identified risks.  In response to increased regulatory pressure, industry's use of chemicals evolves and the risks are mitigated.  Of course, industry's use of these chemicals also evolves and is influenced by lawsuits when the regulations and/or the enforcement of the regulations lags.  
In addition to improved understanding of the risks posed by some of these emerging contaminants, the fact that we are able to measure smaller and smaller quantities of these contaminants also impacts the life-cycle journey of these emerging contaminants.  When I started practicing environmental law in the dark ages, contaminants in soil and groundwater were measured in parts per thousand.  As science evolved to detect lower and lower levels, regulatory levels moved from parts per million to parts per billion, and then parts per trillion, and PCBs are now regulated in parts per quadrillion.   As detection levels drop, the number of new emerging contaminants will increase and the life-cycle journey for each of these contaminants begins.  
A lot can be said for the progress that has been made since the summer of 1962.  Although some will argue it should still be faster, the time from discovery of the contaminant to identification of risks and regulation of these identified risks has greatly improved since the 1960s.  This is due in part to the fact society has a much lower tolerance for risks posed by emerging contaminants and is much quicker to demand a response from the regulators now than was the case in the 1960s when environmental laws in the United States were in their infancy. A reformed TSCA is better situated to address both environmental and health and safety impacts of chemicals (both newly manufactured chemicals and new chemical uses).   U.S. EPA, working in collaboration with manufacturers, implemented a global stewardship program to eliminate the manufacture and import of long-chain PFAS compounds.  In October 2021, U.S. EPA announced its PFAS Strategic Roadmap intended to implement a whole-of-agency approach to addressing PFAS.
As our understanding of risks evolves and our detection levels drop, it is inevitable that we will continue to identify new emerging contaminants that need to be regulated.  However, I think Rachel Carlson would be proud of the progress we have made and continue to make to ensure that the world is a safer place for everyone. 
---

As we near Earth Day 2022, the United States may be headed toward a profound change in the way EPA and similar administrative agencies regulate the complex areas of environmental law. EPA began operating more than 50 years ago in 1970, and has been tasked with promulgating and enforcing some of the most complex regulations on the books. From the Clean Air Act to the Clean Water Act; to CERCLA and RCRA and TSCA; and everything in between.
EPA has penned voluminous regulations over the past 50 years to implement vital environmental policies handed down from Congress—to remarkable effect. While there is certainly progress left to be done, improvements in air and water quality in the United States, along with hazardous waste management, has been impressive. For example, according to EPA data, from 1970 to 2020, a period in which gross domestic product rose 272% and US population rose 61%, aggregate emissions of the six criteria pollutants decreased by 78%.
(source: epa.gov)
For the past 50 years the environmental administrative law process has worked mostly the same way: First, Congress passes a law covering a certain environmental subject matter (e.g., water quality), which provides policy objectives and a framework of restrictions, prohibitions and affirmative obligations. Second, EPA, the administrative agency tasked with implementing the environmental law, promulgates detailed regulations defining terms used in the law and explaining in a more comprehensive fashion how to comply with the obligations outlined in the statute. Depending on the subject matter being addressed, Congress may leave more details up to EPA, as the subject matter expert, to fill in via regulation. In some instances, there is a third step, where additional authority is delegated to the states and tribes to implement environmental regulations at the state-level based on the framework established by Congress and EPA. Occasionally someone thinks EPA overstepped its authority under a given statute, or failed to act when it was supposed to, and litigation follows to correct the over or under action.
Currently, this system of administrative law is facing challenges from parties that believe administrative agencies like EPA have moved from implementing Congress's policy to setting their own. The most significant such challenge has come in the consolidated Clean Air Act ("CAA") cases pending before the U.S. Supreme Court, West Virginia v. EPA, Nos. 20-1530, 20-1531, 20-1778, 20-1780.[1] In West Virginia v. EPA, challengers object to the Obama-EPA's Clean Power Plan ("CPP"), which used a provision in the New Source Performance Standards ("NSPS") section of the CAA to set greenhouse gas emission standards for existing power plants. The biggest issue with the CPP, according to challengers, is that the new standards would require many operators to shut down older coal-fired units and shift generation to lower-emitting natural gas or renewable units. Challengers, which include several states, power companies and coal companies, argue the CPP implicates the "major questions doctrine" or "non-delegation doctrine". These doctrines provide that large-scale initiatives that have broad impacts can't be based on vague, minor, or obscure provisions of law. Challengers argue that the NSPS provision used as the basis for the CPP is a minor provision of law that is being used by EPA to create a large-scale shift in energy policy. EPA argues that, although it is currently revising its greenhouse gas regulations, the actions taken in the CPP were authorized by Congress in the CAA, are consistent with with the text of the CAA as written, and do not raise the specter of the major questions or non-delegations doctrines.
While this case will certainly dictate how EPA is permitted to regulate greenhouse gases under the CAA, it will likely have broader impacts on administrative law. On the one hand, the Court may issue a narrow opinion that evaluates the CPP based on the regulations being inconsistent with the text or intent of the CAA. On the other hand, the Supreme Court may issue a broader opinion that invokes the major questions or non-delegation doctrines to hold that based on the significant-impacts of the regulation, it is an area that should be governed by Congress, not an administrative agency. If the Supreme Court takes the latter route, it could set more limits on Congress's ability to delegate regulatory authority to administrative agencies like EPA.
Indeed, in the Supreme Court's recent decision on the OSHA emergency temporary standard on employer vaccine or test mandate ("the OSHA ETS"), Ohio v. Dept. of Labor, et al., 595 U.S. ____ (2022), the Court struck down an administrative regulation in a preview of what might be coming in the EPA CAA case. As everyone knows by now, the Supreme Court struck down the OSHA ETS, holding it was an overstep of the agency's authority to regulate safety issues in the workplace. The Court's opinion focused on the impact of the OSHA ETS—that it will impact 84 million employees and it went beyond the workplace—instead of the statutory language. The Court stated, "[i]t is telling that OSHA, in its half century of existence, has never before adopted a broad public health regulation of this kind—addressing a threat that is untethered, in any causal sense, from the workplace." Slip op. at 8.  
Justices Thomas, Alito and Gorsuch invoked the major questions doctrine in their concurring opinion, stating that Congress must speak clearly if it wishes to delegate to an administrative agency decisions of vast economic and political import. In the case of OSHA and COVID-19, the Justices maintained that Congress did not clearly assign to OSHA the power to deal with COVID-19 because it had not done so over the past two years of the pandemic. Notably, the fact that when Congress passed the Occupational Safety and Health Act, it authorized OSHA to issue emergency regulations upon determining that "employees are exposed to grave danger from exposure to substances or agents determined to be toxic or physically harmful" and "that such emergency standard[s] [are] necessary to protect employees from such danger[s]", was not a sufficient basis for the Court or the three consenting Justices. In their view, in order to authorize OSHA to issue this vaccine or test mandate, Congress had to do more than delegate to OSHA general emergency powers 50 years ago, but instead would have had to delegate authority specific to the current pandemic.
Applying this logic to EPA and the currently-pending CAA case, Justices Thomas, Alito and Gorsuch may conclude that provisions of the CAA written 50 or 30 years ago, before climate change was fully on Congress's radar, should not be used to as the basis for regulations that impact important climate and energy policy. Of course, many questions remain: Will a majority of the court adopt this view, and how far they will take it? If Congress can't delegate climate change and energy policy, what else is off the table—water rights? Hazardous waste? Chemical management? If Congress can't delegate to EPA and other administrative agencies at the same frequency as in the past, how will Congress manage passing laws dealing with complex and technical areas of law?
All of these questions and more may arise, depending on how the Supreme Court rules in West Virginia v. EPA. For now, we are waiting to see what will happen, in anticipation of some potentially significant changes on the horizon.
[1] Jenner & Block filed an Amicus Curiae brief in this case on behalf of Former Power Industry Executives in support of EPA.
---
By Gabrielle Sigel, Co-Chair, Environmental and Workplace Health and Safety Law Practice

On this 52nd anniversary of Earth Day, I am not writing yet another, typically not very funny, riff on one of Shakespeare's most famous lines.[1] Instead, I am inspired by one of the most popular of our blogs, written in 2017 by our talented former partner, E. Lynn Grayson, "Imagine a Day Without Water." To start our Earth Week series of daily blogs by our firm's EHS department, I offer words of hope and gratitude for the vast amount of work that has been done to improve and protect the environment – work done by lawyers, scientists, policy makers, and members of the public, to name a few.
Imagine what lawyers and scientists faced in 1970, the year of the first Earth Day. There was oppressive soot and polluted air throughout urban and industrial areas in the United States. The Cuyahoga River was so blighted it had caught fire. Although there was a new federal Environmental Protection Agency and two new environmental statutes – the National Environmental Policy Act and the Clean Air Act, one of the most highly complex and technical statutes ever written – both needed an entire regulatory structure to be created in order to be operationalized and enforced. This foundational work had to be done when there was not even an accepted method for determining, much less regulating, environmental and public health risk. Then two years later, in 1972, a comprehensively overhauled Clean Water Act was enacted, followed within the next decade by TSCA, RCRA, and CERCLA, to address the consequences of past waste and chemical use, and to control their future more prudently. Other laws were also passed in that time period, including the Safe Drinking Water Act and the Endangered Species Act.
Although Earth Day was created in the U.S. – the idea of Senator Gaylord Nelson (WI-D) and supported by Representative Pete McCloskey (CA-R) (both lawyers) and grass roots organizers – environmental consciousness also was growing worldwide. The 1972 Stockholm Declaration, from the first UN Conference of the Human Environment, recognized the importance of environmental protection amid the challenge of economic disparities. That work, including of the United Nations Environment Programme, led to the 1992 "Earth Summit" issuing the Rio Declaration on Environment and Development, which adopted a focus on sustainable development and the precautionary approach to protecting the environment in the face of scientific uncertainty, and creating the United Nations Framework Convention on Climate Change, which itself led to the 1997 Kyoto Protocol and the 2015 Paris Agreement, as well as other global efforts focusing on climate change and resource conservation.
Thus, within a split-second on our earth's timeline, humans were able to tangibly improve and focus attention on the environment, through laws, agreements, governmental and private commitments, and public support. I note these developments, which were stimulated by lawyers on all sides, not to naively suggest that the global climate change, water accessibility, toxic exposure, and other environmental challenges that we face today can easily be solved, nor do I suggest that only lawyers can provide the solution. Instead, let's take hope from the fact that in fewer years than the average for human life expectancy, there have been significant environmental improvements in our air, land, and water, and our collective focus on preserving the planet has been ignited.
These past efforts have improved the environment – not perfectly, but demonstrably. The legal structure that helped make these improvements happen has worked – not perfectly, but demonstrably. Hopefully, we will continue to work on these issues, despite their seeming intractability, under a system of national laws and global agreements. The alternative is too painful to contemplate.
Closing on a personal note, our firm's Environmental Law Practice lost one of the best environmental lawyers in the profession, when Stephen H. Armstrong passed away last week. Steve was one of the first in-house environmental counsel I had the opportunity to work with when I began my focus on environmental law in the 1980s. He demonstrated how to respect the science, embrace the legal challenges, fight hard for your client, and always act with integrity. Although I was a young woman in a relatively new field, he consistently valued my opinions, supported my professional development, and with his deep, melodious laugh and sparkle in his eye, made working together feel like we shared a mission. And a "mission" it was for him; I have never met any lawyer who cared more or wrestled harder about their clients' position, while always undergirded by a deep reverence for doing the right thing. Once he joined our firm more than a decade ago, he continued being a role model for all of us. Our firm's Environmental Law Practice, and all those who worked with him, will miss having him as a devoted colleague, friend, and mentor. Our earth has been made better for his life on it.
[1]"The first thing we do, let's kill all the lawyers." William Shakespeare, Henry VI, Part 2, Act Iv, Scene 2 (circa 1591).
---
By Steven M. Siros, Co-Chair, Environmental and Workplace Health & Safety Law Practice
On April 8, 2022, U.S. EPA added the industrial solvent 1-bromopropane (1-BP) to its list of CERCLA hazardous substances; this listing was triggered by U.S. EPA's decision to add 1-BP to the Clean Air Act's list of hazardous air pollutants in January 2022. The addition of 1-BP to the Clean Air Act's list of hazardous air pollutants may have come as a bit of a surprise since U.S. EPA hasn't added a new pollutant to the hazardous air pollutant list since the list was originally promulgated in 1990. However, once on the Clean Air Act list of hazardous air pollutants, the pollutant automatically falls with the CERCLA definition of "hazardous substances". In addition to adding 1-BP to the list of hazardous substances in Table 302.4 in the Code of Federal Regulations, U.S. EPA set a CERCLA reportable quantity for 1-BP at one pound (the CERCLA statutory default).
The manner in which U.S. EPA treats 1-BP at CERCLA sites may be illustrative as to how U.S. EPA will treat PFOS and PFOA, two PFAS compounds that are currently under consideration for listing as CERCLA hazardous substances. Will U.S. EPA add 1-BP to the CERCLA required analyte list at all Superfund sites or will U.S. EPA adopt a more selective approach by relying on Toxics Release Inventory (TRI) data to identify nearby sites or manufacturing facilities that may have used the industrial solvent? The more likely scenario is that U.S. EPA will utilize some screening criteria to determine whether to sample for 1-BP but how wide of a  1-BP net that U.S. EPA decides to cast remains to be seen.
1-BP is also a volatile substance so U.S. EPA could also rely on the new listing to reopen and investigate sites for potential vapor intrusion concerns. However, it is unlikely that a site would be reopened solely on the basis of 1-BP vapor intrusion risks.
We will continue to track how U.S. EPA elects to address 1-BP at Superfund sites in an effort to gain insight as to how U.S. EPA may approach future hazardous substance designations at the Corporate Environmental Lawyer.
---
By Alexander J. May, Charles D. Riely, Gabrielle Sigel, Michael R. Greubel, and TaeHyung Kim
Earlier this week, the Securities and Exchange Commission ("SEC") approved the issuance of proposed new disclosure rules [cited as "PR, p. __"], titled The Enhancement and Standardization of Climate-Related Disclosures for Investors, that would require both domestic and foreign public companies to provide certain climate-related information in their registration statements and annual reports and certain ongoing updates in their quarterly reports. The long-awaited proposed rules are the SEC's most direct move yet to transform disclosure requirements related to Climate and ESG issues and passed only after what appears to have been significant internal debate. The SEC's lone Republican Commissioner, Hester M. Peirce, dissented from the proposed rule, and the Chair and the other two Democratic commissioners released statements in support of the proposed rules. Their accompanying statements previewed the wide range of debate—in the courts, political sphere, and public discussion—destined to accompany these rules through the likely lengthy administrative process before (or if) they become final. 
This Client Alert previews the disclosure obligations for public companies if the proposed rules are ultimately adopted, summarizes the ongoing debate about the wisdom of the proposed changes and previews the potential legal challenges to the proposed rule. For additional details regarding the proposed amendments, the SEC has posted a press release summarizing the proposal and public comment period, a fact sheet, and the text of the proposed amendments.
I. Summary of Proposed Disclosure Requirements
The SEC emphasized that its goal in proposing the rules was to enhance and standardize climate-related disclosures for investors. To do so, the SEC would impose a number of new and enhanced disclosure requirements for public companies. These new proposed disclosure requirements include information about a company's climate-related risks (and opportunities) that are reasonably likely to have a material impact on its business or consolidated financial statements, as well as disclosure of the company's Scopes 1 and 2 (direct and indirect) greenhouse gas ("GHG") emissions, regardless of their materiality, and Scope 3 GHG emissions if material or relied upon by the company. The SEC also proposed new rules that would require companies to disclose certain climate-related financial metrics in their audited financial statements and information about the company's internal governance with respect to climate-related issues. 
A. Climate-Related Disclosures
The proposed new Item 1500 of Regulation S-K would require registrants to disclose certain climate-related information ranging from governance, business strategy impact and risk management of climate-related risks, to GHG emissions and climate-related goals and targets. "Climate-related risks" are defined as "the actual or potential negative impacts of climate-related conditions and events on a registrant's consolidated financial statements, business operations, or value chains, as a whole."  PR, p. 61. Those risks include both acute and chronic "physical risks," such as extreme weather events and longer-term decreased availability of water supply, as well as "transition risks," defined as "risks related to a potential transition to a lower carbon economy." PR, pp. 61-62. The disclosure required by Item 1500 of Regulation S-K must be included in the domestic company's registration statements and annual report on Form 10-K, and material updates are required to be provided in Form 10-Q. Broadly, the categories of required information include:
• Governance and oversight: Board of directors' oversight of climate-related risks and, if applicable, opportunities; management's role in assessing and managing climate-related risks and if applicable, opportunities.[1]
• Strategy, business model, and outlook: 
- Climate-related risks (and opportunities) reasonably likely to have a material impact, including on the company's business or consolidated financial statements and business activities, which may manifest over the short, medium, and long term, with each registrant defining how many years are encompassed within each of those terms.
- Actual and potential impacts of any climate-related risks on the company's strategy, business model, and outlook, including the time horizon of such impact.
- Whether and how any such impacts are considered as part of the company's business strategy, financial planning, and capital allocation.
- Whether and how any identified climate-related risks have affected, or are reasonably likely to affect, the company's consolidated financial statements.
- Information on the company's internal carbon price, if available, but the use of a carbon price is not required.
- Resilience of the company's business strategy considering potential future changes in climate-related risks. If the registrant utilizes a scenario analysis to assess the impact of climate-related risks on its business and financial statements, and to support the resilience of its strategy and business model, companies must disclose the scenarios considered, providing both qualitative and quantitative information.
• Risk management: 
- The company's processes for identifying, assessing, and managing climate-related risks (and opportunities).
- Whether and how any such processes are integrated into the company's overall risk management system or processes.
- The company's transition plan as part of its climate-related risk management strategy, if applicable.
• Targets and goals: If the company has set any targets or goals related to GHG emissions reduction, or any other climate-related target or goal, it must provide information on the scope of activities and emissions included in the target, unit of measurement, time horizon, baseline targets, interim targets, and strategy for meeting the target or goal. 
- If carbon offsets or renewable energy credits ("RECs") have been used as part of the company's plan to achieve climate-related targets or goals, the company must disclose certain information including carbon reduction from such offsets or RECs and related costs.
Continue reading "The SEC's Proposed Climate-Related Disclosure Rules: Are They the "Core Bargain," a "Watershed Moment," or "Undermin[ing] the Existing Regulatory Framework"?" »
---
By Steven M. Siros, Co-Chair, Environmental and Workplace Health & Safety Law Practice
On March 22, 2022, U.S. EPA released a new web tool designed to ensure that information regarding environmental violations and enforcement actions is more readily available to the public. The new tool, called ECHO Notify, allows users to sign up for weekly emails when new information is available with respect to violations of environmental statutes or enforcement actions in a specific geographic area or with respect to a particular facility. 
ECHO Notify provides information on both state and federal enforcement and compliance activities under the following programs: Clean Air Act (stationary sources), Clean Water Act (point sources), Resource Conservation and Recovery Act (hazardous waste handlers), and Safe Drinking Water Act (public water system). The tool provides U.S. EPA-specific enforcement-related information with respect to other environmental statutes. 
In a press release that accompanied the release of the new tool, U.S. EPA Administrator Michael Regan stated that "EPA is committed to empowering communities with the information they need to understand and make informed decisions about their health and environment." Administrator Regan went on to state "EPA has developed ECHO Notify so that finding updates on environmental enforcement and compliance activities is as easy as checking your email." 
This new tool is another example of U.S. EPA's continued focus on environmental justice communities and its desire to ensure that information regarding environmental compliance and enforcement activities is readily available to those communities. We will continue to provide updates regarding U.S. EPA initiatives at the Corporate Environmental Lawyer.
---
By Matthew G. Lawson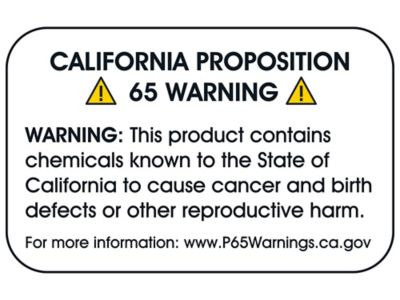 On Thursday, March 17, 2022, the Ninth Circuit issued a critical decision in California Chamber of Commerce v. CERT, No. 21-15745 (9th Cir. 2022), reinstating a preliminary injunction against the filing or prosecuting of any new lawsuits to enforce Proposition 65's warning requirements as applied to acrylamide in food and beverage products. The decision reinstalls a roadblock against future lawsuits and may offer a light at the end of the tunnel for the regulated community by signaling the existence of a valid defense against Proposition 65 claims where the health risks of a chemical remain subject to ongoing debate and disagreement from scientific experts. The decision is a blow against Proposition 65 plaintiffs who had recently succeeded in petitioning the court to grant an emergency stay of the district court's preliminary injunction pending appeal.
Proposition 65 provides that "[n]o person in the course of doing business shall knowingly and intentionally expose any individual to a chemical known to the state to cause cancer . . . without first giving clear and reasonable warning to such individual…" A chemical is deemed to be "known to the state to cause cancer" if it meets one of three statutory criteria: (1) the state's qualified experts believe "it has been clearly shown through scientifically valid testing according to generally accepted principals to cause cancer"; (2) "a body considered to be authoritative by such experts has formally identified it as causing cancer"; or (3) "an agency of the state or federal government has formally required it to be labeled or identified as causing cancer." See Cal. Health & Safety Code § 25249.8(b). Where a consumer product contains such a chemical, the manufacturer or distributor of the product must provide a warning to consumers, unless they can affirmatively show that quantities of the chemical within the product are below certain "safe harbor" levels. Manufacturers that fail to provide a warning notice may be subject to significant civil penalties, often pursuant to claims brought by private plaintiff enforcers.
A particularly controversial chemical on Proposition 65's list is acrylamide. Unlike many Proposition 65 chemicals, which are often additives or ingredients within a consumer product or food, acrylamide is a substance that forms through a natural chemical reaction between sugars and asparagine, an amino acid, in plant-based foods—including potato and certain grain-based foods. Acrylamide often forms during high-temperature cooking, such as frying, roasting and baking. Acrylamide was added to the Proposition 65 list in 1990 "because studies showed it produced cancer in laboratory rats and mice." However, this conclusion is not shared by other experts—including the American Cancer Society and National Cancer Institute—who stated that "a large number of epidemiologic studies . . . have found no consistent evidence that dietary acrylamide exposure is associated with the risk of any type of cancer." Between 2015 and October 2020, the State of California reported that it received almost 1,000 notices of alleged acrylamide violations sent by private enforcers to businesses selling food products in California.
In an effort to strike back against enforcement of Proposition 65's warning requirements, CalChamber—a nonprofit business association with over 13,000 members, many of whom sell or produce food products that contain acrylamide—filed litigation in California federal district court seeking to vindicate its members' First Amendment right to not be compelled to place false and misleading acrylamide warnings on their food products. CalChamber's preliminary injunction motion sought to prohibit parties from "filing and/or prosecuting new lawsuits to enforce the Proposition 65 warning requirement for cancer as applied to acrylamide in food and beverage products." The Council for Education and Research on Toxics ("CERT") intervened as a defendant and argued that, as a private enforcer of Proposition 65, an injunction would impose an unconstitutional prior restraint on its First Amendment rights. In Cal. Chamber of Com. v. Becerra, 529 F. Supp. 3d 1099, 1123 (E.D. Cal. 2021), the district court granted CalChamber's request for preliminary injunction finding that CalChamber was likely to succeed on the merits of its First Amendment Claim. Citing Zauderer v. Office of Disciplinary Counsel, 471 U.S. 626 (1985), the district court held that to pass constitutional  muster, the warnings compelled by Proposition 65 must "(1) require the disclosure of purely factual and uncontroversial information only, (2) [be] justified and not unduly burdensome, and (3) [be] reasonably related to a substantial government interest." Because the Attorney General and CERT did not meet their burden to show the warning requirement was lawful under Zauderer, the district court concluded that CalChamber was likely to succeed on the merits of its First Amendment claim and granted the preliminary injunction against new Proposition 65 lawsuits regarding acrylamide. While CERT appealed the preliminary injunction order, the Attorney General did not, and a divided motions panel of the Ninth Circuit granted in part CERT's motion for an emergency stay of the preliminary injunction pending appeal.
On Thursday, the Ninth Circuit issued its final decision on the merits of the preliminary injunction, and affirmed the district court's original decision. Citing to the existence of "robust disagreement by reputable scientific sources," the Ninth Circuit held that the district court did not abuse its discretion by concluding that the acrylamide warning was "controversial." Similarly, the Ninth Circuit agreed with the district court's conclusions that a Proposition 65 warning for acrylamide would mislead consumers because "[a] reasonable person might think that they would consume a product that California knows will increase their risk for cancer … Such a consumer would be misled by the warning because the State of California does not know if acrylamide causes cancer in humans." Finally, the appellate court found that the record supported the conclusion that Proposition 65's "enforcement regime creates a heavy litigation burden on manufacturers who use alternative warnings." Specifically, the appellate court reasoned that upon receipt of a Proposition 65 notice of violation, "a business must communicate to consumers a disparaging health warning about food containing acrylamide that is unsupported by science, or face the significant risk of an enforcement action under Proposition 65." For these reasons, the Ninth Circuit found that the preliminary injunction was warranted and removed the emergency stay against its enforcement.
While the immediate impact of the Ninth Circuit's decision is limited to new lawsuits regarding Proposition 65 warning requirements for acrylamide, the Ninth Circuit's holding could be viewed as its own warning sign to plaintiffs who seek to enforce Proposition 65 requirements where the science supporting the harmful effects of a chemical remains in dispute. It remains to be seen whether the Ninth Circuit's holding will spur the CalChamber or other similarly situated groups to raise similar defenses in future cases.
---
By Gabrielle Sigel, Partner and Co-Chair, Climate and Clean Technology Practice, and Charles D. Riely, Partner, Investigations, Compliance, and Defense Practice
The Securities and Exchange Commission ("SEC") is meeting this Monday, March 21, to determine whether to propose amendments to existing law to "enhance and standardize registrants' climate-related disclosures." The SEC's expected proposed rule is more than a decade in the making and would be the SEC's most visible step yet to pursue disclosure improvements related to Climate and ESG issues. While speculation on what the SEC will announce runs rampant, the SEC itself has given a few clues as to what to expect. This article traces the history of the SEC's focus on climate related disclosures and highlights the most important recent developments that could highlight a possible approach. As detailed below, the SEC's goal is to making disclosures "consistent," "comparable" and "decision-useful." 
The 2010 Guidance
In early 2010, the SEC issued "Guidance Regarding Disclosure Related to Climate Change." This interpretive release advised companies of the "existing disclosure requirements" with respect to climate change. The guidance noted that while there were increasing legislative and executive actions with respect to climate, a registrant would be required to file would be governed existing rules and law. With respect to climate-related impacts, companies would be required to disclose "such further material information, if any, as may be necessary to make the required statements, in light of the circumstances under which they are made, not misleading." The SEC recommended that companies consider the positive and negative impacts of US and international legislation, regulation, and accords and other legal, technological, political and scientific developments, as well as the physical impacts of climate change, such as severe weather events. The guidance concluded by referring further evaluation of this issue to the SEC's Investor Advisory Committee.
Democratic Commissioners Call for Climate-Related Disclosure in 2019
The issue of mandated climate-related disclosures remained primarily on the sidelines until the two democratic commissioners, Robert J. Jackson Jr. and Allison Herren Lee, raised the issue in 2019. When the Commission as a whole proposed revisions to Regulation S-K (which requires disclosure of specific material, qualitative material) without addressing climate change, Jackson and Lee issued a statement making their views clear. The statement decried the revised amendment's "absence of [guidance] on the topic of climate risk." They concluded that "what is clear is that investors of all kinds view [climate] risk as an important factor in their decision-making process, and that "research shows that we are long past the point of being unable to meaningfully measure a company's sustainability profile." 
The SEC's Early 2021 Emphasis on Climate and ESG Issues
After becoming Acting Chair in January 2021, Lee continued to proactively seek additional climate-related disclosures. In February 2021, she directed the SEC staff to review climate-related disclosures, and then in March 2021, she announced a Climate and ESG Task Force as part of the Division of Enforcement to focus on material misstatements or omissions relating to climate risk disclosures, and "beyond climate," on the "the broader array of ESG disclosure issues." On March 15, 2021, Acting SEC Chair Lee issued a formal request for public comment on a potential rule, with fifteen "Questions for Consideration," and soliciting comments on how the SEC can "best regulate climate change disclosure."  
Recent Developments Highlighting Possible Approach
The SEC's request for comments generated over 6,000 comments (including many form letters that were re-submitted). In  initial response to the public input, SEC Chair Gary Gensler stressed, in July 2021 and again in September 2021 and December 2021, that climate risk disclosures must be "consistent," "comparable," and "decision-useful," including providing sufficient detail that the investor understands the bases for a company's disclosure and for investment funds describing themselves as "sustainable" or "green."
In September 2021, SEC staff in its Division of Corporation Finance published a sample letter that companies may receive based on existing rules and the 2010 Climate Change guidance. This letter would ask the receiving company to explain the lack of climate-related disclosure issues, such as:
An explanation as to why the company provided a "more expansive disclosure in its corporate responsibility report" than in its SEC filings.
The material effects of transition risks related to climate change.
The effects of significant developments in international accords and federal and state legislation and regulation on the business.
To the extent material, the indirect consequences of climate-related regulation or business trends.
The material effect of physical effects of climate change, including severe weather and fires and water availability.
The material effect of purchase or sale of carbon credits or offsets.
Most recently and perhaps most tellingly, Chairman Gensler's March 3, 2022 appearance on his "Office Hours" YouTube video, explained that he wants investors to understand and be able to compare ESG disclosures as easily as a consumer in a grocery store can understand and compare the ingredients in different brands of fat-free milk. While over-simplifying the issues, the Office Hours video demonstrates that the Chairman is committed to his basic goal of "consistent," "comparable," and "decision-useful" disclosures regarding climate impacts. The March 21, 2022 meeting will demonstrate how close he came to these high aspirations.
---
On March 11, 2022, the U.S. Environmental Protection Agency ("EPA") announced it was proposing new regulations that would require certain facilities located close to navigable waters create and submit Facility Response Plans for worst case discharges of hazardous substances. These regulations would add to EPA's existing regulations of worst case discharges of oil, which have been in place since 1994. Adding a new twist in these proposed regulations, EPA would grant Regional Administrators wide discretion to make the Facility Response Plan requirements mandatory at facilities that, in the Regional Administrator's judgment, were vulnerable to climate change or potentially impacting an environmental justice community, even if the facilities are not near a navigable water.
The Clean Water Act ("CWA") contains general spill response plan requirements, which require EPA to establish rules "to prevent discharges of oil and hazardous substances from vessels and from onshore facilities and offshore facilities, and to contain such discharges…" 42 U.S.C. § 1321(j)(1)(C). In response to this requirement of the CWA, EPA promulgated its Spill Prevention, Control, and Countermeasure ("SPCC") Regulations, found at 40 C.F.R. part 112.
The proposed hazardous substance Facility Response Plan rules are being promulgated pursuant to Section 311(j)(5) of the Clean Water Act (CWA), a  slightly more specific provision that was added to the CWA in 1990. Section 311(j)(5)(A) directs EPA to issue regulations that require certain facilities to prepare and submit to EPA "a plan for responding, to the maximum extent practicable, a worst case discharge, and to a substantial threat of such a discharge, of oil or a hazardous substance." 42 U.S.C. § 1321(j)(5)(A)(i). Specifically, the CWA states that facilities covered by this requirement include, a facility  "that, because of its location, could reasonably be expected to cause substantial harm to the environment by discharging into or on the navigable waters, adjoining shorelines, or the exclusive economic zone." 42 U.S.C. § 1321(j)(5)(C)(iv).
In 1994, EPA promulgated regulations that require certain facilities that store and use oil to prepare and submit a Facility Response Plan. See 40 C.F.R. §§ 112.20-112.21. However, EPA never issued regulations requiring similar response plans for facilities storing hazardous substances. On March 21, 2019, several environmental groups (the Natural Resources Defense Council, Clean Water Action, and the Environmental Justice Health Alliance for Chemical Policy Reform) sued EPA alleging violations of the CWA and the Administrative Procedures Act for its failure to issue those regulations. The environmental groups and EPA entered into a consent decree on March 12, 2020, that resolved the lawsuit and required EPA promulgate hazardous substance response plan regulations by March 12, 2022.
Continue reading "EPA Proposes Hazardous Substance Facility Response Plan Regulations; Includes Climate Change and Environmental Justice Considerations" »
---
By Steven M. Siros, Co-Chair, Environmental and Workplace Health & Safety Law Practice
In connection with the release of its 2020 Toxics Release Inventory (TRI) National Analysis that evidenced a 10% decline in environmental releases of TRI chemicals between 2019 and 2020, U.S. EPA announced that it intends to initiate a rulemaking that will, among other things, remove the de minimis exemption for reporting the 172 per- and polyfluoroalkyl substances (PFAS) that were added to TRI by the 2020 National Defense Authorization Act. 
The TRI analysis report noted that 38 facilities reported managing 800,000 pounds of PFAS in 2020 but only 9,000 pounds of PFAS were reported as having been released. In response to what U.S. EPA claims to be a "seemingly limited scope of PFAS reporting", U.S. EPA stated that it intends to "use existing data to generate lists of potential productions and recipients of PFAS waste, and has contacted facilities with potential reporting errors, as well as those that were expected to report but did not." In addition, U.S. EPA claims that "the elimination of the de minimis exemption will result in a more complete picture of [PFAS] releases and other waste management quantities for these chemicals."
The de minimis exemption, which allows covered facilities to disregard certain minimal levels of listed toxic chemicals in mixtures or trade name products, has been strongly criticized by a number of environmental groups. The de minimis level for perfluorooctanoic acid is 0.1% and for all other TRI-listed PFAS is 1.0%. Litigation is currently pending in the U.S. District Court for the District of Columbia challenging U.S. EPA's inclusion of the de minimis PFAS reporting threshold and this rulemaking may be an effort by U.S. EPA to respond to that litigation. 
We will continue to provide updates on U.S. EPA's efforts to strip the de minimis TRI reporting exemption for PFAS as well as other PFAS-related issues on the Corporate Environmental Lawyer blog.
---
By Steven M. Siros, Co-Chair, Environmental and Workplace Health & Safety Law Practice
In what could portend significant risk to the regulated community, a recent "overfiling" by U.S. EPA in connection with a Clean Air Act (CAA) settlement between the Louisiana Department of Environmental Quality (LDEQ) and a steel plant should at a minimum cause the regulated community to be cautious when entering into settlement agreements with state regulators. On January 24, 2022, U.S. EPA Region 6 filed a Notice of Violation (NOV) alleging that a steel plant in Louisiana was emitting excess hydrogen sulfide, sulfuric acid mist and sulfur dioxide in violation of the plant's CAA Title V permit. 
Back in October 2021, the Tulane Environmental Clinic had filed a formal request that U.S. EPA exercise its overfiling and supervisory authority pursuant to 42 U.S.C. § 7413(a)(a), (b), and (d) on the basis that the LDEQ settlement agreement imposed insufficient penalties and mitigation measures to ensure future compliance. It is interesting to note that the U.S. EPA NOV does not specifically reference the LDEQ settlement nor directly challenge its provisions. Moreover, the three pollutants identified in the NOV were not specifically called out in the LDEQ settlement, and, in fact, hydrogen sulfide and sulfuric acid mist are not currently part of the plant's Title V permit.
However, it would be naïve to believe that U.S. EPA's NOV is unrelated to the request filed by the Tulane Environmental Law Clinic. In fact, U.S. EPA held a number of meetings with the Tulane Environmental Law Clinic and other environmental groups following the overfiling request. U.S. EPA's decision to overfile may be an indication of more aggressive enforcement oversight over state regulatory agencies, especially in situations involving vulnerable communities. As such, when evaluating whether to enter into settlements with state regulatory entities to address compliance issues with federal environmental statutes, companies should carefully consider the possibility of U.S. EPA overfiling, especially in situations where objections to the settlement have been raised by environmental groups, or in circumstances involving vulnerable communities.   
We will continue to provide updates on U.S. EPA enforcement trends on the Corporate Environmental Lawyer.
---
On January 24, 2022, the U.S. Supreme Court agreed to hear a case on the scope and authority of the Clean Water Act ("CWA"). The Court granted certiorari in the case of Sackett v. U.S. Environmental Protection Agency, 19-35469, on appeal from the U. S. Court of Appeals for the Ninth Circuit.  
The question presented to the Court is, seemingly, straightforward: "Whether the Ninth Circuit set forth the proper test for determining whether wetlands are 'waters of the United States' under the Clean Water Act, 33 U.S.C. § 1362(7)." But, this question has wide-reaching implications. The definition of "waters of the United States" ("WOTUS") sets the jurisdictional limits of the CWA. Under the CWA, the U.S. Environmental Protection Agency ("EPA") and the U.S. Army Corps of Engineers ("Army Corps") have the power to regulate, among other things, the discharge of pollutants to navigable water from a point source (33 U.S.C. § 1362(12)) and the discharge of dredged or fill material into navigable waters (33 U.S.C. § 1344). "Navigable waters" are defined in the CWA as "the waters of the United States, including the territorial seas." 33 U.S.C. §1362(7). "Waters of the United States" is not defined further under the Act, so the agencies have been left to try to craft a definition.
The Army Corps and EPA first proposed a WOTUS definition in 1977 and it has faced revisions and legal challenges ever since. The WOTUS definition has faced Supreme Court review in three previous cases:
U.S. v. Riverside Bayview, 474 U.S. 121 (1985)
Solid Waste Agency of Northern Cook County v. U.S. Army Corps of Engineers, 531 U.S. 159 (2001)
Rapanos v. U.S., 547 U.S. 715 (2006)
In the most recent Supreme Court treatment, the Court did not reach a majority opinion. Justice Scalia authored a plurality opinion, Justice Kennedy wrote a concurring opinion, and Justice Stevens wrote a dissenting opinion. Following the Rapanos decision, lower courts and the agencies have grappled with whether to follow the framework laid out by Justice Scalia or Justice Kennedy. The primary difference is how they dealt with bodies of waters on the fringe of jurisdiction, like wetlands. Justice Scalia would include in WOTUS: "only those relatively permanent, standing or continuously flowing bodies of water forming geographic features that are described in ordinary parlance as streams, oceans, rivers, and lakes…[and] only those wetlands with a continuous surface connection to bodies that are "waters of the United States" in their own right…" Id. at 739-42. Justice Kennedy went beyond wetlands with a "continuous surface connection" to include wetlands and other bodies of water that have a "significant nexus" to more traditional navigable waters. Id. at 759.
The WOTUS definition was revised in 2015 by the Obama Administration to expand the definition and then in 2020 by the Trump Administration to narrow the definition; with both definitions facing swift legal challenges, including vacatur of the Trump rule in 2021. Just recently, on November 18, 2021, EPA and the Army Corps announced that they were issuing a proposed rule to re-establish the pre-2015 definition of WOTUS. The current proposed rule includes the "significant nexus" standard for non-traditional navigable waters.
In the case currently before the Supreme Court, Petitioners Michael and Chantell Sackett purchased property in Idaho in 2004 intending to build a home. When the Sacketts began filling in the wetlands on the property, EPA issued an administrative compliance order stating the property contained wetlands subject to CWA authority. The Sacketts were ordered to restore the property or face daily penalties. The Sacketts sued EPA, challenging the compliance order. The case has wound through the courts for years, eventually landing in the Ninth Circuit, where that court applied Justice Kennedy's "significant nexus" test and held that "EPA reasonably determined that the Sacketts' property contains wetlands that share a significant nexus with Priest Lake, such that the lot was regulable under the CWA and the relevant regulations." Sackett v. EPA, 8 F. 4th 1075, 1093 (9th 2021).
In their petition for certiorari, Petitioners asked the Court to take the case to clear up the deep confusion over what standard applies and how it is interpreted by lower courts and the agencies. EPA tried to resist certiorari by arguing that the decision below was correctly decided and not in conflict with any opinion of the Court or other courts of appeals. Now, EPA faces an uphill battle before a Court that is more conservative than in 2006 and, in all likelihood, will be receptive to adopting Justice Scalia's "continuous surface connection" standard, thereby narrowing the scope of the CWA.
---
By Steven M. Siros, Co-Chair, Environmental and Workplace Health & Safety Law Practice
On January 10, 2022, U.S. EPA forwarded to the White House Office of Management and Budget (OMB) a proposed rule that seeks to designate perfluorooctanoic acid (PFOA) and perfluorooctanesulfonic acid (PFOS) as "hazardous substances" under the Comprehensive Environmental Response, Compensation and Liability Act (CERCLA).  Although not unexpected since this was of the key elements of U.S. EPA's PFAS Strategic Roadmap, U.S. EPA's proposed rule is unique in that it represents one of the first times that U.S. EPA has by rule sought to designate a chemical as a CERCLA hazardous substance.  U.S. EPA's actions in sending the proposed rule to OMB may also be foreshadowing for a similar effort to designate PFOA and PFOS as "hazardous wastes" under the Resource Conservation and Recovery Act (RCRA) which would subject these substances to RCRA's cradle to grave regulatory scheme.     
The effect of listing PFOA and PFOS as CERCLA "hazardous substances" is significant for the following reasons:  
New Sites: By designating PFOA and PFOS as CERCLA "hazardous substances", due to the ubiquitous nature of these contaminants in the environment, hundreds of sites could become CERCLA Superfund sites. For example, PFAS chemicals can be found in the soil and groundwater at sites that historically used firefighting foams, including airports, refineries, and military installations. It is also a contaminant of concern at manufacturing operations associated with cookware, stain-resistant clothing, and various packaging products. Finally, it may be a concern at municipal landfills and wastewater treatment facilities. There may also be trickle-down effects at the state level since many states automatically include federally-designated substances in the state definition of hazardous substances.  
Existing/Closed Sites: Moreover, at existing Superfund sites (including sites where a final remedy has been selected and is being  implemented), U.S. EPA can require that the sites be investigated for PFOA and PFOS.  If found, U.S. EPA can require that existing remedial strategies be modified to address these contaminants in the soil or groundwater.  Similarly, even at sites where remedial measures have been completed, U.S. EPA could still seek to reopen the sites and require that these newly designated hazardous substances be remediated.  
Cost-Recovery Claims

:

  Designation of PFOA and PFOS as CERCLA hazardous substances would open the door for both U.S. EPA and private-party PRPs to bring CERCLA cost recovery and/or contribution claims to pay for the costs to investigate and remediate these chemicals. In light of the increased scrutiny of these compounds in drinking water supplies, one could expect numerous CERCLA cost-recovery lawsuits by drinking water providers to recover the costs to treat public drinking water system. 
Reporting Requirements: Designation as a CERCLA hazardous substance also triggers release reporting under CERCLA. CERCLA § 103 (42 U.S.C.  § 9603) requires that releases of "reportable quantities" (RQ) of CERCLA hazardous substances be reported to the National Response Center. Until such time as U.S. EPA promulgates a specific RQ  for PFOA and PFOS, the default RQ for these chemicals will be one pound.  Although many states are moving towards banning the use of fire-fighting foam that contains per- and polyfluoroalkyl substances, if PFOA and/or PFOS are designated as CERCLA "hazardous substances", it is likely that any use of fire-fighting foam containing these substances would trigger CERCLA release reporting.    
Once U.S. EPA receives the review back from OMB  and publishes the proposed rule for comment in the Federal Register, U.S.EPA can expect to receive robust comments both against and in favor of the designation.  We will continue to follow U.S. EPA's efforts to designate PFOA and PFOS as CERCLA "hazardous substances" at the Corporate Environmental Lawyer blog. 
---
EPA faces continuing pressure to improve the way it protects communities from lead in drinking water. One focus of the current EPA has been the Lead and Copper Drinking Water Rule Revisions ("LCRR"), promulgated under the Trump administration. As it grappled with what to do with the LCRR, the Biden EPA delayed the LCRR's effective date and compliance deadlines on two occasions, most recently making the LCRR effective on December 16, 2021 and pushing the compliance deadline back nine months, from January 16, 2024 to October 16, 2024. National Primary Drinking Water Regulations: Lead and Copper Rule Revisions; Delay of Effective and Compliance Dates, 86 FR 31939 (June 16, 2021). Then, in conjunction with the LCRR's effective date, on December 16, 2021, EPA announced its plans to revise and strengthen the LCRR, while leaving the rule in place for now. Review of the National Primary Drinking Water Regulation: Lead and Copper Rule Revisions (LCRR), 86 FR 71574 (Dec. 17, 2021).
In response to the delays of the LCRR's effective date and compliance deadlines, the states of Arizona, Louisiana, Ohio, Oklahoma, and Texas filed a challenge in the D.C. Circuit Court of Appeals, in the case of Arizona et al. v. U.S. EPA et al., Case No. 21-1159. On January 6, 2022, the states filed their opening brief, explaining that they wanted the court to vacate the recent EPA actions, which were, in their view, unlawful delays of the compliance deadlines in the LCRR.
The Lead and Copper Rule Revisions ("LCRR")
Continue reading "EPA Plans to Improve Lead and Copper Drinking Water Rule While Facing Legal Challenge from States" »
---
By Steven M. Siros, Co-Chair, Environmental and Workplace Health & Safety Law Practice
On December 20, 2021, U.S. EPA finalized its Fifth Unregulated Contaminant Monitoring Rule (UCMR) that will require public water systems (PWS) to collect monitoring data for 29 per- and polyfluoroalkyl substances (PFAS) and lithium in drinking water. Every five years, the Safe Drinking Water Act (SDWA) requires U.S. EPA to publish a new list of unregulated contaminants that will be monitored by PWS.  UCMR 5 focuses almost exclusively on PFAS and targets 29 of the more than 4,700 PFAS that have been identified to date. 
Starting in 2023, all PWSs serving more than 10,000 customers are obligated to monitor for these UCMR 5 contaminants while smaller PWSs (those serving less than 10,000 customers) must monitor subject to availability of appropriations (U.S. EPA is responsible for all analytical costs associated with PWSs serving less than 10,000 customers) and laboratory capacity. In response to comments on the draft UCMR 5 expressing concern about the lack of laboratory capacity to support the PFAS monitoring, the final rule notes that U.S. EPA expects laboratory capacity to quickly grow to meet UCMR demand. The final rule identifies applicable U.S. EPA test methods for each of the 29 targeted PFAS compounds. However, some commenters were critical that the final rule did not identify a testing technique to determine "total PFAS" in drinking water. The final rule acknowledges this issue but notes that U.S. EPA "has not identified a complete, validated peer-reviewed aggregate PFAS method" at this time. 
The data collected is expected to inform U.S. EPA as it evaluates whether to set a specific drinking water limit or treatment standard under the SDWA for perfluorooctanoic acid (PFOA) and perfluorooctane sulfonic acid (PFOS). U.S. EPA has committed to establishing a national drinking water regulation for PFOA and PFOS by the fall of 2023 and it is likely that additional PFAS will be in the SDWA regulatory pipeline in the near future. 
We will continue to track U.S. EPA regulatory agenda at the Corporate Environmental Lawyer blog.
---
By Steven M. Siros, Co-Chair, Environmental and Workplace Health & Safety Law Practice
Over the past week, several new per- and polyfluoroalkyl substances (PFAS) have been added to California's Proposition 65 list. In March 2021, California's Office of Environmental Health Hazard Assessment (OEHHA) selected perfluorooctane sulfonate (PFOS) and its salt and transformation and degradation precursors for evaluation by California's Carcinogenic Identification Committee (CIC). OEHHA also selected perfluoronanoic acid (PFNA) and perfluoroundecanoic acid (PFDA) for evaluation by California's Reproductive Toxicant Identification Committee (DARTIC). 
Several industry groups submitted comments in opposition to adding these PFAS chemicals to the Proposition 65 lists. For example, even though PFOS has been voluntarily phased out of production in the United States, the American Chemistry Council opposed listing PFOS as a carcinogen under Proposition 65, claiming that the available data doesn't support a conclusion that PFOS presents a carcinogenic risk to humans. 
Notwithstanding this industry opposition, on December 6, 2021, the CIC voted 8-2 with one abstention to add perfluorooctane sulfonate (PFOS) and its salt and transformation and degradation precursors to the Proposition 65 list of chemicals known to the State of California as causing cancer. It is important to note that PFOS had previously been on the Proposition 65 list due to its alleged reproductive toxicity. 
On December 14, 2021, DARTIC voted to add PNFA to the Proposition 65 list of reproductive toxicants. However, DARTIC did not add PFDA to the list of reproductive toxicants. DARTIC relied in part on a recent assessment prepared by OEHHA that evaluated the reproductive effects of both PFNA and PFDA. 
Unlike PFAS, these particular PFAS chemicals have not been phased out and are used as processing aids in fluoropolymer manufacturing as well as in certain cosmetic products. As such, the inclusion of these chemicals on the Proposition 65 list will trigger new warning obligations.   
Once a chemical is added to the Proposition 65 list, companies have one year to provide the requisite Proposition 65 warnings and companies that fail to provide these warning are often the target of "claims" by private party Proposition 65 enforcers. It should also be noted that OEHHA has yet to develop "safe harbor" levels for any of these PFAS chemical and so any exposure to these PFAS chemicals will require a Proposition 65 warning. 
These particular PFAS chemicals are commonly found in firefighting foam, stain-resistant fabrics, and food packaging. Companies that distribute and sell these types of products in California would be well served to evaluate whether their products contain any of these chemicals and take steps to either eliminate these chemicals from their products or ensure that the products have the requisite Proposition 65 warnings in the next year. 
We will continue to provide updates regarding Proposition 65 at the Corporate Environmental Lawyer blog.
---
By Steven M. Siros, Co-Chair, Environmental and Workplace Health & Safety Law Practice
On Monday, October 18, 2021, U.S. EPA released its PFAS Strategic Roadmap (Roadmap) outlining the agency's three-year strategy for addressing per- and polyfluoroalkyl substances (PFAS). The Roadmap acknowledges that U.S. EPA cannot solve the problem of "forever chemicals" by tackling only one route of exposure or one use at a time. Instead, the Roadmap outlines a multi-pronged approach with specific emphasis on the following:
Accounting for the full lifecycle of PFAS, their unique properties, the ubiquity of their uses, and the multiple pathways for exposure;
Focusing on preventing PFAS from entering the environment in the first instance which is a foundational step in reducing the exposure and risks of PFAS contamination;
Holding polluters accountable for releases of PFAS into the environment;
Investing in scientific research to fill gaps in understanding PFAS to drive science-based decision making; and
Ensuring that disadvantaged communities have equitable access to solutions. 
In order to achieve these objections, U.S. EPA's Roadmap identifies the following specific agency actions:
U.S. EPA's Office of Chemical Safety and Pollution Prevention commits to:

Publish a national PFAS testing strategy to generate toxicity data on PFAS compounds (Fall 2021);
Ensure robust TSCA review for new PFAS chemical submissions (ongoing);
Review previous TSCA regulatory decisions to ensure that the those decisions were sufficient protective of human health and the environment (ongoing);
Enhance PFAS reporting under the Toxics Release Inventory (Spring 2022); and
Finalize new PFAS reporting under TSCA Section 8 (Winter 2022).
U.S. EPA's Office of Water commits to:

Finalize the Fifth Unregulated Contaminants Monitoring Rule to require testing for 29 PFAS substances (Fall 2021);
Establish an MCL for PFOA and PFOS (Fall 2023);
Finalize the toxicity assessments for GenX and five additional addition PFAS compounds (Fall 2021);
Publish health advisories for GenX and PFBS (Spring 2022);
Set Effluent Limitations Guidelines to restrict PFAS discharges nine different industrial categories (2022); and
Leverage the National Pollutant Discharge Elimination System (NPDES) program to reduce the discharges of PFAS and obtain more comprehensive information on PFAS discharges (Winter 2022).
S. EPA's Office of Land and Emergency Management commits to:

Designate PFOA and PFOS as CERCLA hazardous substances (Summer 2023);
Evaluate designation of other PFAS compounds as CERCLA hazardous substances (Spring 2022);  and
Issue updated guidance on the destruction of PFAS and PFAS-containing materials (Fall 2023). 
In addition to U.S. EPA's Roadmap, the White House announced ongoing efforts by the following seven agencies to address PFAS pollution: the White House Council on Environmental Quality (CEQ), the Departments of Defense, Agriculture, Homeland Security, and Health and Human Services, Food and Drug Administration, and the Federal Aviation Administration. We will continue to track these ongoing efforts to regulate PFAS at the Corporate Environmental Lawyer blog.
---
On October 5, 2021, California Governor Newsom signed SB 343, addressing recyclability claims on products and in advertising. The Act amends existing sections of California's Business and Professions Code as well as the Public Resource Code relating to environmental advertising. These laws collectively provide California's version of recyclability consumer protection laws, similar to but going beyond the Federal Trade Commission Guides for the Use of Environmental Marketing Claims ("Green Guides").
Prior to SB 343, existing California law made it unlawful for any person to make any untruthful, deceptive, or misleading environmental marketing claim, and required that environmental marketing claims be substantiated by competent and reliable evidence. Additionally, a person making any recyclability claims was required to maintain written records supporting the validity of those representations, including whether, the claims conform with the Green Guides.
Those requirements are generally left intact, with additional obligations added by SB 343. The first big change made by SB 343 is to specifically add the use of the chasing arrow symbol as a way that a person might make a misleading environmental marketing claim in marketing or on a product label. (Business and Professions Code § 17580(a).) Next, SB 343 requires the Department of Resources Recycling and Recovery, by January 1, 2024, to update regulations requiring disposal facilities to provide information on recycling data. Based on the information published by the department, a product or packaging is considered recyclable only if the product or packaging is collected for recycling by recycling programs for jurisdictions that collectively encompass at least 60% of the population of the state. (Public Resources Code § 42355.51(d)(2).) The new law also provides additional criteria related to curb-side recycling, that grow more stringent over time, and PFAS content of plastic material, among other provisions. (Public Resources Code § 42355.51(d)(3).) A person making recyclability claims must keep written records of whether the consumer good meets all of the criteria for statewide recyclability pursuant to these new provisions. (Business and Professions Code § 17580(a)(6).)
Finally, while existing California law governed what resin identification code could be placed on plastic containers (i.e., #1 PETE, #2 HDPE), SB 343 states that resin identification code numbers cannot be placed inside a chasing arrows symbol unless the rigid plastic bottle or rigid plastic container meets the new statewide recyclability criteria discussed above. (Public Resources Code § 18015(d).)
This new law is another hurdle facing companies making environmental marketing claims. For companies selling products in California, it is not sufficient to simply follow the FTC Green Guides. Instead, companies must be aware of the specific nuances and requirements in California and developments in other states.
---
By Steven M. Siros, Co-Chair, Environmental and Workplace Health & Safety Law Practice 
In prepared remarks from U.S. EPA chemicals chief Michael Freedhoff that were presented at the Product Stewardship Society's annual meeting, Freedhoff clearly articulated an intent by the Agency to reverse course and aggressively seek to regulate finished articles under the Toxic Substances Control Act ("TSCA").  Historically, U.S. EPA has focused on the manufacture or import of chemicals and chemical mixtures as opposed to finished articles.  However, in her written remarks, Freedhoff focused on articles, stating that the "law is very clear that when a chemical enters the United States, or is distributed or processed in the United States—whether in bulk form or in an article—it can be subject to regulation under TSCA". 
Recent U.S. EPA actions have evidenced an intent by U.S. EPA to begin to regulate articles under TSCA.  For example, in January 2021, U.S. EPA published final rules to regulate final persistent, bioaccumulative and toxic ("PBT") chemicals under Section 6(h) of TSCA—these final rules prohibited the use of some of these PBT chemicals in finished articles.  Although U.S. EPA has indicated that it intends to initiate a new rulemaking for these five PBT chemicals and has extended the compliance deadline to March 8, 2022, Freedhoff's remarks certainly indicate that U.S. EPA intends to rely on its TSCA authority to regulate these finished articles.   Another example of U.S. EPA's efforts to regulate articles can be found in the proposed TSCA reporting rule for manufacturers of per- and polyfluoralklyl substances ("PFAS") compounds.  The proposed rule would require persons that manufacture (including import) or have manufactured PFAS chemical substances in any year since January 1, 2011 to report on PFAS uses, production volumes, disposals and hazards.  Specifically, there is no exemption in the proposed reporting rule for PFAS in articles and Freedhoff specifically noted that the proposed rule "is another example of the Agency's use of its authority to propose regulatory requirements applicable to imported articles under TSCA". 
Based on U.S. EPA recent regulatory actions coupled with Freedhoff's prepared comments, it seems clear that U.S. EPA intends to focus its TSCA regulatory authority on articles.  We will continue to track these ongoing regulatory initiatives at the Corporate Environmental Lawyer blog.    
---
By Steven M. Siros, Co-Chair, Environmental and Workplace Health & Safety Law Practice 
In the latest attack on per- and polyfluoroalkyl substances (PFAS), a recent report issued by the environmental group, Toxic-Free Future (TFF), seeks to link PFAS utilized in the manufacture of food packaging to the release of greenhouse gases.  The report focuses on the use of PFAS in food packaging, and more specifically, releases of chlorodifluoromethane (HCFC-22 or R22) in connection with the manufacture of PFAS for use in food packaging.  HCFC-22 is an ozone depleting substance with a global-warming potential estimated at more than 1,800 times that of carbon dioxide.  HCFC-22 has been phased out in the United States in accordance with the Montreal Protocol and as of January 1, 2020, can no longer be produced, imported or used in the United States (except for continued servicing needs of existing equipment). 
According to the TFF report, however, because HCFC-22 is produced as an intermediate (a substance formed as part of a larger chemical reaction but that is then consumed in later stages of the production process) during the manufacture of PFAS, it is not subject to the above-referenced use prohibitions.   As such, according to the TFF report, facilities that are manufacturing these PFAS compounds are releasing significant amounts of HCFC-22 into the environmental (notwithstanding being classified as "intermediates") in contravention of the prohibitions in the Montreal Protocol.  Because of this loophole, the TFF report argues for "class-based" limits on PFAS chemicals at the federal and/or state level. 
U.S. EPA continues to assess regulation of PFAS compounds through a variety of regulatory regimes, including setting an MCL under the Safe Drinking Water Act and designating some or all PFAS-compounds as "hazardous substances" under CERCLA.  Efforts to link PFAS production to climate change will only increase the pressure on U.S. EPA to move forward with these regulatory efforts.  We will continue to provide timely updates with respect to these efforts on the Corporate Environmental Lawyer blog. 
---
By Steven M. Siros, Co-Chair, Environmental and Workplace Health & Safety Law Practice 
A recent article published in Politico highlights some of the potential impacts of cannabis production on the environment.   As the production of cannabis accelerates across the United States, it is becoming increasingly likely that the environmental impacts of cannabis production will become more regulated especially in the areas of energy use and water reliance.   Cannabis companies would be well served to ensure that they have effective environmental management strategies in place to not only ensure continued compliance but also to reduce the companies' environmental footprint that could in turn result in significant cost savings.   
For example, according to the article, a typical growing operation can consume up to 2,000 watts of electricity per square meter for indoor growing operations as compared to 50 watts of electricity for growing other leafy greens such as lettuce.  According to a recent study, at least one expert estimates that cannabis production accounts for about one percent of electricity consumption in the United States.  Depending on the source of electricity, greenhouse gas emissions may be generated in the course of energy production that could be attributable to the cannabis operation's carbon footprint.  President Biden is focused on reducing greenhouse gas emissions and one the key focus industries for President Biden is the agricultural industry.  Implementing an energy efficiency program with a focus on renewable energy sources may allow cannabis companies to be better positioned to comply with future regulations while at the same time reducing overall energy costs.       
Although not discussed in the article, cannabis production can be a fairly water intensive process with some studies estimating usage as high as six gallons per plant.  A recent study concluded that by 2025, total water use in the legal cannabis market is expected to increase by 86%.  As water scarcity issues become more prevalent especially in light of the changing climate, ensuring adequate sources of water will be critical to ensuring the ability to continue to grow cannabis plants.  At the same time, adopting effective water conservation procedures will allow facilities to reduce their environmental footprint with resulting cost savings. 
For more detailed insight on these issues, please click here for an article that was recently published in the Cannabis Law Journal.