The White House rolled out its 2019 budget, which includes deep cuts to a number of federal agencies, including U.S. EPA. The proposed 2019 budget seeks to cut approximately $2.5 billion, or 23%, from U.S. EPA's budget, including the elimination of approximately 20% of U.S. EPA's workforce. The proposed budget also seeks to eliminate a number of programs, including programs that provide money to the Energy Star program and to international organizations and countries to fight climate change. Other programs on the cutting block include assistance to fund water system improvements, with significant reductions to the Great Lakes Restoration Initiative and the Chesapeake Bay Program.
The proposed budget places emphasis on the continued elimination of redundant programs and continues to focus on implementing the President's Executive Order on a Comprehensive Plan for Reorganizing the Executive Branch. The Executive Order seeks to streamline U.S. EPA's permit review process and reducing unnecessary burden on the regulated community. 
The budget plan faces a likely uphill battle in Congress with many of the same proposals that were rejected by Congress last year being recycled in the proposed 2019 budget. Please click here to go to U.S. EPA's budget website. 
---
On February 7, 2018, the Federal Energy Regulatory Commission ("FERC") moved for a last-minute review to save the Sabal Trail natural gas pipeline just hours before it was scheduled to be shut down.  In a motion filed on Tuesday in the U.S. Court of Appeals for the District of Columbia, FERC asked the court for a 45-day stay of issuance of the court's mandate to allow the agency to issue an order on remand reauthorizing certificates for the pipeline project.
The request stems from an August 22, 2017 D.C. Circuit opinion concluding that FERC did not adequately analyze the impacts of greenhouse gas ("GHGs") emissions that would result from the construction and operation of the $3.5 billion pipeline.  The court concluded that FERC had failed to comply with the requirements of the National Environmental Policy Act ("NEPA") because the agency's Environmental Impact Statement ("EIS") did not consider the indirect environmental effects of authorizing the transportation of natural gas to be burned, which in turn generates GHG emissions.  The court remanded the matter back to FERC to give a quantitative estimate of the downstream GHG emissions that will stem from the pipeline or explain specifically why it was not able to do so.
On January 31, 2018, the D.C. Circuit court denied FERC's petition to rehear the issue, setting the stage for a one week countdown to the shutdown of the major gas network, which has been operating since June 2017.  On Monday, FERC took a major step to keeping the pipeline in service by issuing a revised supplemental environmental impact statement ("SEIS"), but neglected to state whether it would issue an emergency order to prevent shutdown of the Sabal Trail pipeline.  However, it is unclear if FERC has the authority to immediately reissue certificates to the pipeline prior to a thirty day wait period following the issuance of the SEIS.  This may explain why the agency elected to request a short stay from the court for it to reauthorize the pipeline.
In its February 7th motion, FERC asserted that "[i]f pipeline service is halted, Florida Power & Light may not be able to meet its customers' electricity needs efficiently or reliably."  The utility services an estimated 4.9 million households in Florida.  FERC's motion automatically stays the court's mandate until February 16, which is when responses to the motion are due.
It is also unclear whether the D.C. Circuit will ultimately approve FERC's SEIS.  The document provides an estimate that the pipeline could increase Florida's GHG emissions by 3.6 to 9.9% over 2015 levels.  However, the agency declined to comment on the potential environmental effects from that increase, noting there was no "suitable" scientific method for doing so. We will continue to follow this issue and will provide updates as events warrant.
---
In what should be a wake-up call for companies that ship lithium batteries, the U.S. Transportation Department's Federal Aviation Administration ("FAA") recently levied a $1.1 million civil penalty for alleged violations of DOT shipping regulations. According to the FAA, on June 1, 2016, a Florida-based battery distribution company offered four shipments of 24-volt lithium batteries to FedEx for air transport. One of the batteries is alleged to have caught fire while being transported on a FedEx truck after having been shipped on an aircraft, destroying the truck. FAA contends that the shipped batteries failed both UN and U.S. testing standards, were not equipped to prevent reverse current flow, and were improperly packaged. FAA also alleges that the company did not provide proper training to its employees.
Although the $1.1M penalty has not been finalized, companies that ship lithium should ensure that their shipments are in full compliance with all applicable DOT shipping regulations. The transportation of lithium batteries in aircraft is the subject of ongoing evaluation and scrutiny by the FAA and companies that are deemed to be in violation of these requirements are likely to face significant penalties as evidenced by the $1.1M fine referenced above.
---
On January 15, 2018, the European Chemicals Agency ("ECHA") added seven chemicals to its Candidate List of "Substances of Very High Concern" ("SVHC") for Authorization. These seven chemicals are:
Chrysene
Benz[a]anthracene
Cadmium nitrate
Cadmium hydroxide
Cadmium carbonate
1,6,7,8,9,14,15,16,17,17,18,18- Dodecachloropentacyclo[12.2.1.1

6,9

.0

2,13

.0

5,10

]octadeca-7,15-diene ("Dechlorane Plus"

TM

) [covering any of its individual anti- and syn-isomers or any combination thereof]
Reaction products of 1,3,4-thiadiazolidine-2,5-dithione, formaldehyde and 4-heptylphenol, branched and linear (RP-HP) [with ≥0.1% w/w 4-heptylphenol, branched and linear].  
If you are still with me after having read through those chemical names, here is some more useful information.  Once a chemical is listed on ECHA's Candidate List, it triggers a number of regulatory obligations, including the requirement that importers of products containing one or more SVHC substances above 0.1 percent by weight file notifications with ECHA.  In addition, chemicals on the Candidate List may be subsequently targeted by ECHA for phase-out. 
According to a statement by ECHA in conjunction with its notice of listing, these specific seven chemicals are not widely used and ECHA does not view this listing as imposing substantive industry-wide regulatory burdens. There are now 181 substances on ECHA's Candidate List. Please click here to go to the ECHA website for a list of 181 SVHCs.
---
By Steven M. Siros and Allison A. Torrence
As 2017 draws to an end, we wanted to thank everyone that follows our Corporate Environmental Lawyer blog. 2017 has been an interesting year and we have enjoyed providing information on critical environmental, health and safety issues for the regulated community. As part of the year in review, we thought it might be interesting to highlight the most popular posts from each of the four quarters in 2017.
Q1 2017: 
Q2 2017:
Q3 2017:
Q4 2017:
We look forward to continuing to blog on breaking environmental, health and safety issues and we are sure that we will have plenty to blog about in 2018. Warmest wishes for a wonderful holiday season.
Steve Siros and Allison Torrence
---
As we previously reported on this blog, in June, Federal District Court Judge James Boasberg found that the U.S. Army Corps of Engineers (the Corps) did not fully comply with the National Environmental Policy Act (NEPA) when it granted easements to the Dakota Access Pipeline (DAPL) to cross Lake Oahe, a federally regulated water in North Dakota. Standing Rock Sioux Tribe v. U.S. Army Corps of Engineers, 16-cv-01534 (June 14, 2017). In light of that ruling, Plaintiffs, the Standing Rock Sioux Tribe and the Cheyenne River Sioux Tribe (the Tribes) asked the court to vacate the DAPL's permits and easements and enjoin further operations until the Corps fully complies with NEPA. In October, Judge Boasberg denied the Tribes' request and allowed DAPL to continue operations while the Corps completes its supplementary NEPA analysis.
Following the October ruling allowing operations to continue, in November, the TransCanada Keystone Pipeline leaked an estimated 210,000 gallons of crude oil in South Dakota. Following this widely report pipeline oil spill, on December 4, 2017, Jude Boasberg ordered DAPL owner, Dakota Access, LLC, the Corps and the Tribes to "coordinate to finalize an oil-spill response plan affecting Tribal resources and lands at Lake Oahe." Judge Boasberg also ordered Dakota Access, with input from the Tribes, to hire an independent third-party engineering expert to conduct a compliance audit of the DAPL. Both the oil spill response plan and the compliance audit report must be submitted to the court by April 1, 2018.
In addition, Dakota Access was ordered to submit bi-monthly reports to the court providing detailed information with respect to the segment of the pipeline crossing Lake Oahe. These bi-monthly reports will include:
Inline-inspection run results or direct-assessment results performed on the pipeline during the reporting period;
The results of all internal-corrosion management programs and any actions taken in response to findings of internal corrosion;
Any new encroachment on the right‐of‐way during the reporting period;
Any new integrity threats identified during the reporting period;
Any reportable incidents that occurred during the reporting period;
Any leaks or ruptures that occurred during the reporting period;
A list of all repairs on the segment made during the reporting period;
Ongoing damage-prevention initiatives on the pipeline and an evaluation of their success or failure;
Any changes in procedures used to assess and monitor the segment; and
Any company mergers, acquisitions, transfers of assets, or other events affecting the management of the segment.
Judge Boasberg explained the reasoning behind his decision as follows:
Recent events have made clear, moreover, that there is a pressing need for such ongoing monitoring. Earlier this month, the Keystone Pipeline leaked 210,000 gallons of oil in Marshall County, South Dakota.…The spill occurred near the boundaries of the Lake Traverse Reservation, home of the Sisseton Wahpeton Oyate Tribe, thus highlighting the potential impact of pipeline incidents on tribal lands.
Dakota Access must file these detailed reports beginning December 31, 2017, and every 60 days thereafter until the remand is complete. The Corps anticipates completing its supplemental NEPA analysis by April 2018, at which point the court will determine whether the Corps has fully complied with NEPA.
---
On December 4, 2017, I wrote a blog regarding Moody's Investors Service's threat to downgrade state and municipal credit ratings if they failed to adequately plan for and attempt to mitigate climate change risks. A day later, in conjunction with the North American Climate Summit, Chicago's mayor and dozens of other mayors signed the "Chicago Climate Charter," which calls on mayors to work to achieve a reduction in greenhouse gas emissions that's equal to or more than that required by the 2015 Paris Agreement. The charter would require participating cities to track and publicly report greenhouse gas emissions and take action to plan for climate change related impacts in local infrastructure and energy planning. While these actions may not have been in direct reaction to Moody's threat, such forward thinking may minimize the risk for participating cities in future rating downgrades relating to climate change impacts.
---
In a November 28, 2017 report, Moody's Investors Service warned cities and states that they faced the risk of a credit rating downgrade if they were not proactive in planning to mitigate the risks of climate change. The Moody's report listed six indicators that it used to assess the exposure and overall susceptibility of states and municipalities to the physical effects of climate change, including share of economic activity derived from coastal areas, hurricane and weather damage as a share of the economy, and the share of homes in a flood plain. Based on these indicators, Florida, Georgia, Mississippi, and Texas were the states most at risk from climate change. Although Moody's couldn't point to a specific state or municipality whose rating was (or might be) downgraded as a result of a failure to plan for climate change, the Moody's report clearly sets the stage for such downgrades in the future. 
---
DirecTV recently agreed to pay $9.5 million to settle claims by the State of California that it had illegally shipped hazardous wastes such as batteries and aerosol cans to local landfills across the state. California accused DirecTV of violating California's Hazardous Waste Control Law and Unfair Competition Law after an investigation of DirecTV dumpsters at 25 facilities throughout the state identified violations at each location. DirecTV agreed to pay $8.9 million in civil penalties, costs, and supplemental environmental projects, and another $580,000 on measures aimed at ensuring future compliance with California's hazardous waste regulations. The company also agreed to injunctive relief prohibiting future violations.
---
U.S. EPA's Office of Superfund Remediation and Technology Innovation ("OSRTI") recently indicated that it may be looking to the Great Lakes National Program Office's ("GLNPO") sediment cleanup program for best practices that might be applicable to Superfund cleanups. OSRTI's evaluation of GLNPO's sediment program is consistent with comments submitted by responsible parties and cleanup contractors that U.S. EPA should give more consideration to leveraging public and private funds in Superfund cleanups. The Great Lakes Legacy Act established the GLNPO, which has been working closely with states, local government entities and other stakeholders to address sediment issues at 31 areas of concern in the Great Lakes area. U.S. EPA's website notes that the Great Lakes Legacy Act program has invested approximately $338 million to address these sediment impacted sites while leveraging an additional $227 million from non-federal parties. Whether this approach can achieve similar results at other Superfund sites remains to be seen, but such flexibility would appear to be consistent with Administrator Pruitt's priority to more quickly and economically address CERCLA sites.
---
On Tuesday, November 14, 2017, from 12:30 - 1:30 PM CST. Jenner & Block Partner Steve Siros and Jaana Pietari, PH.D., P.E., Exponent, will present a free webinar titled "What's Over the Horizon: Emerging Contaminants of Concern."
Contaminants of Emerging Concern (CECs) fall into many classes, and encompass an evolving number of chemicals from industrial solvents to pharmaceuticals to endocrine disruptors. CECs may be truly "emerging" chemicals that were previously unregulated, or they may be currently regulated chemicals that have been found to be more toxic or persistent and are subject to new or proposed regulations.
In the absence of federal statutes, varying state standards and advisories create a regulatory minefield for the regulated community. Two examples of CECs receiving increased regulatory and public scrutiny are 1,4-dioxane and poly- and perfluoroalkyl substances (PFAS). Although its presence has been known for nearly a decade, 1,4-dioxane has recently become a more frequent regulatory driver in groundwater cleanups and resulted in reopening previously closed sites. PFAS, on the other hand, are only recently emerging as CECs as new information about the toxicology, health effects, persistence, and systemic presence of this large group of widely used synthetic chemicals is discovered.
The purpose of this webinar is to describe current legal, scientific, and technical issues concerning CECs with a focus on groundwater remediation.
This webinar will:
Examine legal issues including potential affected parties, the ability of regulators to reopen previously closed sites, and the potential liabilities that can result in the absence of clear regulatory standards.
Describe scientific developments regarding human health and environmental effects and advances in detection and monitoring of select CECs.
Discuss key technical aspects regarding challenges in treatment and source identification.
Provide case studies highlighting the critical legal, scientific, and technical issues in addition to recommendations on risk mitigation opportunities.
To register for the free webinar, click here.
---
A new GAO Report finds that DOD failed to report drinking water-related violations for 16 of its installations and that overall compliance rates were lower for DOD-treated drinking water systems. The Report also noted  DOD has made some progress in addressing emerging contaminants in its drinking water, specifically including perfluorooctane sulfonate (PFOS), perfluorooctanoic acid (PFOA), and perchlorate.
The Report identified different compliance rates between DOD-treated water systems and non-DOD-treated water systems. Just one percent of individuals who received non-DOD-treated water from military installation systems were served by systems with EPA or local health violations. However, 11 percent of individuals who received DOD-treated drinking water were served by systems with such violations. DOD has taken steps to limit individuals' exposure to some chemicals, including providing alternative water supplies and installing water treatment systems.
The Report recommends the following key actions to improve DOD's data, reporting, and oversight of drinking water requirements: 
Identify and implement any necessary changes to DOD's environmental compliance policy to clarify DOD's reporting requirements for violations of health-based drinking water standards;
Identify and implement actions to increase understanding at Army, Navy and Air Force installations and commands about DOD's reporting requirements for violations of health-based drinking water regulations; and
Review reported compliance data to identify the reasons for any differences in the number of violations of health-based drinking water regulations between DOD's two types of public water supplies and take action to address the causes of any differences.
 DOD concurred with each of these recommendations.
---
On November 1, 2017, the United States District Court of Appeals for the D.C. Circuit rejected the Sierra Club's National Environmental Policy Act ("NEPA") challenges to the Department of Energy's ("DOE") authorization of export of liquefied natural gas from three facilities in Louisiana, Maryland, and Texas. The court noted that its decision in Sierra Club v. U.S. Department of Energy (Freeport), 867 F.3d 189 (D.C. Cir. 2017) was largely determinative of the Sierra Club's challenges to the LNG exports from these three facilities. In the Freeport decision, the court agreed that DOE had provided a reasoned explanation as to why DOE believed the indirect effects pertaining to increased gas production were not reasonably foreseeable.  The court also found that DOE did not violate NEPA when declining to make specific projections regarding the environmental impacts associated with the increased production. The Freeport court also acknowledged that DOE had adequately considered the downstream greenhouse gas emissions resulting from the indirect effects of the LNG exports.
Notwithstanding the Freeport decision, the Sierra Club continued to challenge DOE's authorizations for LNG exports for these three facilities, arguing that DOE's reliance on an Environmental Assessment that found no significant impact (as opposed to an Environmental Impact Statement) is contradicted by evidence in the record. The court rejected this argument, noting that an agency's finding of no significant impact will only be reversed if the decision was arbitrary, capricious, or an abuse of discretion which the court concluded was not supported by the record evidence. The Sierra Club also argued that DOE failed to consider the distributional impacts when evaluating "public interest" under the Natural Gas Act. However, the court noted that DOE had in fact considered the distributional impacts of the LNG exports.
Following this judgment, the Sierra Club will have lost all four petitions it filed against the DOE relating to NEPA assessments for LNG exports. The Sierra Club also lost all four of its petitions challenging FERC's approval of these LNG exports. Please click here for a copy of the court's November 1st decision.
---
 By Andi Kenney 
On October 26, 2017, EPA published a proposed rule requiring manufacturers and importers of mercury and mercury-added products or any other person who intentionally uses mercury in a manufacturing process to provide EPA with both quantitative and qualitative information about the elemental mercury and mercury compounds involved in their activities. 82 FR 49564 (October 26, 2017). 
Under Section 8(b)(10)(B) of the Toxic Substances Control Act (TSCA), EPA must publish an inventory of mercury supply, use, and trade in the United States" in 2017 and every year thereafter. This reporting rule is authorized by Section 8(b)(10)(D) of TSCA which requires covered persons to provide EPA with the information the Agency needs to prepare that inventory.
The list of potentially affected industries is wide ranging and includes, among many others, mining, chemical manufacturing, plastics and resin manufacturing, medicinal and pharmaceutical manufacturing, coating and adhesive manufacturing, tire and rubber product manufacturing, fabricated metal products (including ammunition) manufacturing, circuit board and semiconductor manufacturing, office and industrial equipment manufacturing, watch and measuring equipment manufacturing, lighting and household appliance manufacturing, battery and electrical equipment manufacturing, boat and RV manufacturing, toy and jewelry manufacturing, and hazardous and non-hazardous waste facilities.
The reporting requirements focus on those who first manufacture mercury or mercury-added products or otherwise intentionally use mercury in a manufacturing process.  The proposed rule would not apply to persons generating, handling or managing mercury-containing waste, unless that person manufactures or recovers mercury and uses it or stores it for use. Nor would it apply to those merely engaged in the trade of mercury, those importing mercury-added products for personal use and not for commercial purposes, those manufacturing mercury incidentally (such as by burning coal) or those importing a product that contains mercury solely as a component in a mercury-added product (such as a toy with a mercury-added battery). It would, however, apply to mercury or mercury-containing by-products manufactured for commercial purposes and to the storage of mercury and mercury-added products after manufacture.
EPA is proposing an initial reporting deadline of July 1, 2019, with subsequent reports due every three years thereafter. Each report would cover only the preceding calendar year.
EPA is accepting comments on the proposed rule until December 26, 2017.
---
  Today recognizes the third annual Imagine a Day Without Water event to raise awareness and educate America about the value of water. Over 500 organizations, cities, water authorities, and corporations have joined together once again to focus attention on the importance of this valuable resource and the critical need to upgrade and improve water infrastructure throughout the U.S.
No water to drink, or even to make coffee with. No water to shower, flush the toilet, or do laundry. Hospitals would close without water. Firefighters couldn't put out fires, and farmers couldn't water their crops. Some communities in America already know how impossible it is to try to go a day without our most precious resource: water.
The 2017 Infrastructure Report Card published by the American Society of Civil Engineers provided an overall grade of a D+ for the status and condition of U.S. infrastructure. Particularly as to drinking water, the Report Card noted the following:
One million miles of pipes deliver drinking water and most date from the early 20th century with a 75-100 year lifespan
Over 240,000 water main breaks occur annually
Over $1 trillion dollars is the estimate needed to maintain/upgrade/expand service to meet water demands over the next 25 years.
Can you imagine a day without water? In the context of your business and its operations, please consider the resources available from these two organizations that address the following water-related considerations, including conditions and capacity, funding, public safety, future needs, and resilience and innovation.
---
On September 26, 2017, EPA announced its new Smart Sectors program, a program aimed at easing the regulatory burden on industry. The official notice for this program was published in the Federal Register on September 26th (82 FR 44783), with a correction published on September 29th (82 FR 45586). EPA explained the purpose behind the Smart Sectors program in the notice:
EPA's Smart Sectors program will re-examine how EPA engages with industry in order to reduce unnecessary regulatory burden, create certainty and predictability, and improve the ability of both EPA and industry to conduct long-term regulatory planning while also protecting the environment and public health.
EPA has initially identified 13 sectors of industry to work with under this program, based on each sector's potential to improve the environment and public health:
Continue reading "EPA Announces Smart Sectors Program to Ease Regulatory Burden on Industry" »
---
Jenner &  Block is pleased to report that Sam Hirsch, former Acting Assistant Attorney General and Principal Deputy at the U.S. Department of Justice's Environment and Natural Resources Division (ENRD), has returned to the Firm as a Partner in our Washington, DC office. Sam was formerly an attorney with Jenner & Block until 2009 when he moved to the U.S. Department of Justice, where he served as Deputy Associate Attorney General  before taking on his most recent role. During his time at ENRD, Sam was primarily responsible for litigation and policy work relating to the prevention and cleanup of pollution, environmental challenges to federal programs, stewardship of public lands and natural resources, property acquisition, wildlife protection, and Indian rights and claims. As Acting Assistant Attorney General and Principal Deputy, he oversaw the drafting of more than 200 briefs, including more than 40 U.S. Supreme Court cert-stage, merits, and amicus briefs, as well as more than 150 appeal-recommendation memos to the Solicitor General. These briefs and memos dealt with cases in all 13 federal circuits and covered nearly the entire range of federal environmental and natural resources statutes, including the Clean Air Act, the Clean Water Act, the National Environmental Policy Act (NEPA), the Comprehensive Environmental Response, Compensation and Liability Act (CERCLA, or Superfund), the Oil Pollution Act, the Resource Conservation and Recovery Act (RCRA), the Safe Drinking Water Act, the Endangered Species Act, the Migratory Bird Treaty Act, the Marine Mammal Protection Act, and the Lacey Act.
Sam was involved in all phases of the Deepwater Horizon litigation, including helping structure the global settlement, which directed more than $8.1 billion toward restoring damaged natural resources in the Gulf of Mexico. He also drafted portions of  the criminal plea agreements that created the National Academy of Sciences' $500 million Gulf Research Program, which funds and conducts studies and projects to enhance oil-system safety, human health, and environmental resources in the Gulf of Mexico and other U.S. outer-continental-shelf regions that support oil and gas production. 
Sam may be reached at (202) 637-6335 or shirsch@jenner.com.  Welcome back Sam!  
---
Unless one has been living under a log (and even that might not be an excuse), we all know that Scott Pruitt was confirmed as U.S. EPA Administrator on February 17, 2017. However, the status of President Trump's other U.S. EPA nominations may not be as front and center. As such, here is a quick cheat sheet for those watching at home (current as of 9/21/2017):
General Counsel: Matthew Leopold. Mr. Leopold was nominated as General Counsel to U.S EPA in September 2017. Mr. Leopold was an attorney with the Environment and Natural Resources Division of DOJ for approximately six years and then became general counsel for Florida Department of Protection. Upon leaving FDEP in 2015, he joined the Florida-based law firm Carlton Fields. Mr. Leopold's nomination has been referred to the Senate Environmental and Public Works committee and his nomination (along with the nominations of Dourson, Wehrum and Ross) were to have been considered by the committee yesterday (Sept. 20th) but the hearings were cancelled when the Senate decided it had worked enough and adjourned early for the week.
 
Enforcement and Compliance Assurance: Susan Parker Bodine. Ms. Bodine was nominated as Assistant Administrator for the Office of Enforcement and Compliance Assurance in May 2017. Since 2015, Ms. Bodine has been serving as chief counsel on the Senate Environment and Public Works Committee and previously served as the Assistant Administrator of the Office of Land and Emergency Management. Ms. Bodine's nomination was approved by the Senate Environmental and Public Works committee on July 12th and she is awaiting full Senate confirmation. Ms. Bodine has over 29 years of environmental law experience, including having worked at two law firms and being the staff director and counsel for the House Transportation & Infrastructure Committee's water panel.
 
Chemical Safety and Pollution Prevention: Michael Dourson. Mr. Dourson was nominated in July 2017 to become the Assistant Administrator for the Office of  Chemical Safety and Pollution Prevention.  Mr. Dourson is a toxicologist who had formerly worked at U.S. EPA. After leaving U.S EPA in the 1990s, Mr. Dourson founded the non-profit group Toxicology Excellence for Risk Assessment which opponents have criticized for being at least partially funded by industry. Mr. Dourson is currently a professor at the University of Cincinnati. His nomination has been referred to the Senate Environmental and Public Works committee but his nomination hearing has been delayed. 
 
Office of Water: David Ross. Mr. Ross was nominated in September 2017 to become the Assistant Administrator of the Office of Water. Mr. Ross currently serves as Wisconsin's assistance attorney general and Director of the Environmental Protection Unit for the Wisconsin Department of Justice. Mr. Ross previously served in the Wyoming Attorney General's Office. Mr. Ross seems generally to have bi-partisan support and his nomination has been referred to the Senate Environmental and Public Works committee but his nomination hearing has been delayed.
 
Air and Radiation: William Wehrum. Mr. Wehrum was nominated in September 2017 to become the Assistant Administrator of the Office of Air and Radiation. Mr. Wehrum had previously served as U.S. EPA's acting assistant administrator for the Office of Air and Radiation from 2005 to 2007. He is currently with the law firm of Hunton & Williams and has over 31 years of experience working in the environmental field. Mr. Wehrum also seems to have some limited bi-partisan support but he was also nominated for this same position by President Bush in 2005 but his nomination was pulled after Democrats accused Mr. Wehrum of working with polluters.  This same charge is currently being levied by environmental organizations.  Interestingly, Mr. Wehrum is scheduled to argue before the D.C. Circuit on September 26th in a lawsuit challenging OSHA's silica rules pertaining to the construction industry.  His nomination has been referred to the Senate Environmental and Public Works committee but his nomination hearing has been delayed.
President Trump has yet to nominate someone for the Deputy Administrator. Potential nominees that had been floated were Jeff Holmsted and Andrew Wheeler, but for now, the position is held by Mike Flynn who had previously been U.S. EPA's Associate Deputy Administrator.
---
On Thursday, September 14th, from 5 pm to 7 pm, environmental attorneys and professionals will come together for a networking reception at Jenner & Block's offices in Chicago. Complimentary food and drinks will be provided thanks to the event's sponsors. This is the third year Jenner & Block has hosted this event, which continues to grow every year. Jenner & Block will be joined by a number of bar associations and organizations:
CBA Environmental Law Committee
CBA Young Lawyers Section Environmental Law Committee
ISBA Environmental Law Section
ABA Section of Environment, Energy, and Resources
Air & Waste Management Association Lake Michigan States Section
DRI Toxic Tort and Environmental Law Committee
Jenner & Block partner Allison Torrence is a former Chair of the CBA Environmental Law Committee and will be giving brief welcome remarks.
Details for this event are below. If you would like to join us at this reception, please RSVP here.
Environmental Attorney Reception
September 14, 2017 | 5:00 pm to 7:00 pm
Jenner & Block Conference Center | 45th Floor | 353 N. Clark St. | Chicago, IL 60654
Reception Sponsors:
---
By Steven M. Siros and Allison A. Torrence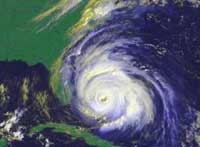 Following Hurricane Harvey, and with the pending landfall of Hurricane Irma, the manner and degree to which federal and state agencies coordinate environmental protection duties may seem chaotic and disorganized. However, there is a specific protocol that guides these federal agencies in taking steps to protect the environmental in anticipation of and following a hurricane.
As brief background, in 1988, the Robert T. Stafford Disaster Relief and Emergency Assistance Act (the "Stafford Act") was promulgated in an effort to establish an orderly process pursuant to which the Federal Government provides disaster and emergency assistance to State and local governments. At the request of the Governor of an affected State, the President may declare a major disaster or emergency. For example, on September 4, 2017, Florida Governor Rick Scott declared a state of emergency in anticipation of Hurricane Irma. Shortly thereafter, President Trump declared a major emergency. Upon declaration of such a major disaster or emergency, the President appoints a Federal Coordinating Officer ("FCO"), a FEMA official who is charged with coordination of Federal assistance to the affected State and local governments. 
FEMA's primary focus is protection of human life and the majority of federal resources are obviously directed towards that goal. However, FEMA also works closely with other agencies such as U.S. EPA and state environmental agencies to implement emergency response activities focused on protecting the environment. FEMA has established numerous Emergency Support Functions (ESFs), which provide the structure for coordinating interagency support for a Federal response to declared disasters and emergencies. U.S. EPA has been designated as the ESF Coordinator for Emergency Response # 10—Oil and Hazardous Materials Response.
Here are some key environmental issues that federal and state agencies focus on during a natural disaster such as a hurricane:
Continue reading "Who is in Charge of Protecting the Environment--The Role of U.S. EPA and State Environmental Agencies During a Hurricane" »
---
As the cleanup, rebuilding, and recovery continues in the aftermath of Hurricane Harvey, there has been increasing news coverage about the environmental consequences resulting from impacts of this devastating storm in Texas. We have all seen the coverage on the Arkema SA chemical plant explosion and fire in Crosby, Texas, as well as this weekend's news that 13 Superfund sites in the Houston area have been flooded and are experiencing possible damage. What we have not heard much about is action on the part of the Texas Commission on Environmental Quality (TCEQ) to do its part to allow residents and their commercial and industrial businesses to recover.
Last week, TCEQ issued a Request for Suspension of TCEQ Rules that may prevent, hinder, or delay necessary action in coping with Hurricane Harvey. The rules suspended in order to manage Hurricane Harvey impacts address regulatory obligations related to air, water, storage tank, fuel and waste management. In addition, TCEQ has developed a Hurricane Response webpage and made clear the Agency's priority is the recovery efforts helping to restore water and wastewater services as well as to assess damage, manage debris, and bring other critical services back online.
Most substantive federal environmental laws and their implementing regulations also provide emergency exemptions that can be triggered following any natural or manmade disaster to ensure laws do not interfere with rescue and recovery efforts. Most emergency exemptions require a declaration or finding on the part of the United States Environmental Protection Agency (EPA) or of another high-ranking government official. We will address EPA's Hurricane response actions in future blogs.
At a time when the residents of Texas need the best of their government, TCEQ is providing an excellent example of support, help, and a willingness to do what is right under the circumstances. Kudos to TCEQ!
---
State Street Global Advisors (SSGA), managing $2.6 trillion in assets, recently took action to motivate companies to treat climate change as a significant risk and to encourage businesses to ensure that assets and long-term business strategies are resilient to climate change impacts. SSGA published "Perspectives on Effective Climate Change Disclosure" to provide guidance to companies on best practices  for climate-related scenario-planning disclosure.
The new guidance provides insight into four (4) areas:
Governance and board oversight of climate change;
Establishing and disclosing long-term greenhouse gas emission goals;
Disclosing the average and range of carbon price assumptions; and
Discussing impacts of scenario planning on long-term capital allocation decisions.
The guidance is intended to identify current disclosure practices that are useful to investors in evaluating the robustness of climate-related scenario-planning exercises and climate-related strategic reports by companies in high impact sectors, such as oil and gas and mining.
SSGA drew upon its work with over 240 climate-related engagements with 168 companies that their Asset Stewardship Team had conducted over the past four (4) years.
This guidance document provides good insight to measure and evaluate existing climate change-related disclosures and may offer additional incentive to companies considering new or additional disclosures.
---
Following the disaster that has unfolded in Texas as a result of the unprecedented flooding caused by Hurricane Harvey, affected businesses might be asking whether they might be able to avail themselves of the "Act of God" defense that is embodied in several federal environmental laws and the Texas Health and Safety Code. If ever an event qualified as an "Act of God," many would likely agree that Hurricane Harvey falls into that category. However, if the experience of Hurricane Katrina provides any guidance, regulated entities are likely to face substantial hurdles triggering the "Act of God" defense for releases attributable to Hurricane Harvey.
Although not defined in the Texas Health and Safety Code, CERCLA defines an "Act of God" as the "unanticipated grave natural disaster or other natural phenomenon of an exceptional, inevitable, and irresistible character, the effects of which could not have been prevented, or avoided by the exercise of due care or foresight." 42 U.S.C. §9601(1). The Oil Pollution Act of 1990 contains a verbatim definition of "Act of God." 33 U.S.C. §2701(1). 
One might ask how many times the "Act of God" defense has been successfully asserted, and the answer is that there is not a single reported case where that defense has been successful.
Continue reading "Hurricane Harvey and Act of God Defense—Viable Defense or Futile Prayer" »
---
On August 28, 2017, Shell Oil Company became the latest target of a Clean Water Act citizen suit lawsuit filed by the Conservation Law Foundation ("CLF"). Coming on the heels of the unfolding disaster in Texas caused by Hurricane Harvey,  this most recent lawsuit alleges that Shell's stormwater pollution prevention plan for its Providence, Rhode Island Terminal is inadequate in that it fails to account for sea level rise, increased precipitation generally, and the increased frequency of storms that CLF alleges will occur due to climate change. This latest lawsuit follows a previously filed citizen suit by CLF against Exxon under both the Clean Water Act and Resource Conservation and Recovery Act relating to Exxon's Everett Terminal located in Everett, Massachusetts. A hearing on Exxon's pending motion to dismiss is currently set for September 12, 2017.
Events like Hurricane Harvey will provide continuing fodder for what is likely to be sharp increase in citizen suits being filed by environmental organizations seeking to advance their agendas in light of the current regulatory climate.  
---
By Steven M. Siros and Jeffery S. Dennis
On August 22, 2017, a divided D.C. Circuit panel sided with the Sierra Club and other environmental groups by concluding that the Federal Energy Regulatory Commission ("FERC") didn't adequately analyze the impacts of greenhouse gas ("GHGs") emissions that may result from a $3.5 billion natural gas pipeline to be constructed through Florida. The project in question is an approximately 500-mile long natural gas pipeline scheduled to be completed in 2021 and which is projected to carry over one billion cubic feet of natural gas per day.
Section 7 of the Natural Gas Act vests jurisdiction to approve such a pipeline with FERC. Before such a pipeline can be approved, FERC must grant the developer a certificate of public convenience and necessity (often referred to as a Section 7 certificate). Prior to issuing the Section 7 certificate for this project, FERC prepared an environmental impact statement ("EIS") as required by the National Environmental Policy Act ("NEPA"). Sierra Club and other environmental groups challenged FERC's EIS and subsequent Section 7 certificate on the grounds that it failed to adequately consider the pipeline's contribution to GHG emissions and its impact on low-income and minority communities.
Continue reading "Court Decision Remanding FERC's Evaluation of GHG Emissions May Derail $3.5B Pipeline" »