On Tuesday, April 16th, from 12:00 - 1:00 pm CST, Jenner & Block is hosting an interactive webinar that will discuss how environmental claims can arise in many different contexts and how high costs can be avoided. One way to manage the cost of environmental claims associated with historical operations is to pursue coverage under historical (and often pre-pollution exclusion) occurrence-based commercial general liability insurance policies. Our panelists will discuss the nuances and pitfalls that can arise in environmental insurance litigation and creative strategies to maximize recovery. In addition, companies facing environmental risks in their current operations or transactions can also manage environmental risk through a variety of current insurance products. Our panelists will identify current options available to manage environmental risks going forward and provide insight into the costs and benefits of those insurance products.
Jenner & Block Partners Allison Torrence and Brian Scarbrough will be panelists, along with Richard Reich, Managing Director at Aon Risk Services Central, Inc. Jenner & Block Associate Alex Bandza will moderate the webinar.
Please click here to RSVP for this webinar.
---
New Jersey continues to take an aggressive stance with respect to per- and polyfluoralkyl (PFAS) contamination. On March 25, 2019, the New Jersey Department of Environmental Protection (NJDEP) issued a "Statewide PFAS Directive Information Request and Notice to Insurers" to five major chemical companies notifying those companies that NJDEP believed them to be responsible for PFAS impacts to the air and waters of New Jersey. In addition to seeking recovery from these companies for past costs incurred by NJDEP to investigate and remediate PFAS impacts, the Directive also seeks to compel these companies to assume responsibility for ongoing remediation of drinking water systems throughout the state. The Directive further seeks information from these companies regarding historical PFAS manufacturing practices as well as information regarding these companies' ongoing efforts to manufacture PFAS replacement chemicals.
Although environmental organizations have been quick to praise the NJDEP Directive, in reality, the state agency may have overstepped its authority. NJDEP has been quick to point out that the Directive is not a final agency action, formal enforcement order, or other final legal determination and therefore cannot be appealed or contested. Notwithstanding NJDEP's efforts to insulate its Directive from immediate legal challenge, it will almost certainly draw strong industry challenges. For example, NJDEP's efforts to obtain information regarding PFAS replacement chemicals may run afoul of the Toxic Substances Control Act and its efforts to compel reimbursement of past claims and/or the takeover of ongoing remedial actions will certainly be the subject of court challenges.
Continuing its full court PFAS press, on April 1, 2019, New Jersey unveiled a proposed drinking water standard of 14 parts per trillion (ppt) for PFOA and 13 ppt for PFOS. These proposed drinking water levels are significantly lower than the current U.S. EPA health advisory level of 70 ppt for combined PFOS/PFOA.
---
U.S. EPA continues to be on the hook for damages associated with the Gold King Mine located in San Juan County, Colorado. Several years ago, a contractor working on behalf of U.S. EPA to address environmental impacts associated with a closed gold mine, destroyed a plug holding water trapped inside of the mine, causing the release of approximately three million gallons of mine waste water into Cement Creek, which was a tributary of the Animas River. Although U.S. EPA took responsibility for the incident, it has refused to pay damages incurred as a result of he release, leading to lawsuits being filed by a variety of plaintiffs, including the states of Utah and New Mexico, the Navajo Nation, and affected individuals. Plaintiffs asserted a variety of claims, including claims under CERCLA, RCRA, CWA, and the Federal Tort Claims Act (FCTA).  U.S. EPA filed a motion to dismiss, arguing among other things, that it was entitled to sovereign immunity for damages resulting from an ongoing cleanup effort. 
On February 28, 2019, the federal district court in New Mexico rejected U.S. EPA's claim that it was protected from CERCLA liability on sovereign immunity grounds, noting that at least three circuit courts have found that U.S. EPA can face liability under CERCLA where U. S. EPA's actions in remediating a site are alleged to have caused releases of hazardous wastes. The court also found that plaintiffs' allegations (which included Utah and New Mexico, as well as the Navajo Nation and individuals), if proven, would demonstrate U.S. EPA's liability as an "arranger," "operator," and "transporter" of hazardous substances. Specifically, Plaintiffs stated claims for arranger liability because they "allege that EPA took intentional steps to dispose of a hazardous substance." With respect to operator liability, the court noted that Plaintiffs "allege that EPA managed, directed, or conducted operations specifically related to the pollution, that is, operations having to do with the leakage or disposal of hazardous waste." Finally, regarding transporter liability, Plaintiffs "allege that EPA took steps to drain the mine and treat the water at the site."
With respect to the RCRA, CWA, and FCTA claims, the court concluded that there were disputed issues of fact that precluded the court from being able to grant dismissal of those claims. We will continue to provide updates on this proceeding.
---
In 2016, U.S. EPA established an advisory level of 70 parts per trillion (PPT) for combined perfluorooctanoic acid (PFOA) and perfluorooctane sulfonate (PFOS)-- two of the more commonly found polyfluoroalkyl  substances (PFAS). However, the Agency for Toxic Substances and Disease Registry  (ATSDR) recently suggested that these advisory levels may not be stringent enough, releasing draft risk values earlier in 2018 that are significantly more conservative than the values relied upon by U.S. EPA in 2016.  The ATSDR draft report identifies a minimal risk level for PFOA that equates to approximately 11 ppt and approximately seven ppt for PFOS.
The ATSDR draft report, the issuance of which the White House had sought to delay, has been subject to criticism by both sides of the spectrum, with some questioning the science behind the conclusions reached in the report, while others claim that the draft report doesn't go far enough. The public comment period on the draft report closed on August 20, 2018 and the report has yet to be finalized. 
However, in lieu of waiting for the report to be finalized and/or for U.S. EPA to take further action to revise its current health advisory level, several states have elected to move forward to establish their own regulatory limits for these chemicals. New Jersey and Vermont had taken the lead in adopting more stringent regulatory standards, with New Jersey adopting a 14 ppt limit for PFOA and Vermont adopting a 20 ppt limit for combined PFAS in drinking water. However, these levels were established prior to the release of the draft ATSDR report and a number of other states have since jumped on the regulatory bandwagon. For example, New York's Drinking Water Quality Council recently recommended that New York adopt a 10 ppt limit for PFOA and PFOS. Michigan, which had adopted U.S. EPA's recommended advisory level of 70 ppt, also is in the process of developing more stringent standards for PFAS in drinking water.   
ATSDR has yet to release a time-line for finalizing its draft toxicological profile for PFAS and although U.S. EPA has announced that it intends to evaluate the need for a maximum contaminant level (MCL) for PFOA and PFOS, that is several years away. In the interim, it appears likely that individual states will continue to adopt their own individual regulatory levels for these chemicals in drinking water which will continue to result in a patchwork regulatory framework across the United States. 
---
The director of the Agency for Toxic Substances and Disease Registry (ATSDR), Peter Breysse, continues to defend his agency's minimal risk levels (MRLs) for perfluorinated chemicals that were released in June 2018 as part of a draft toxicological profile. In response to questions posed at a recent Senate hearing, Breysse noted that ATSDR's draft MRLs roughly corresponded to drinking water levels of 14 parts per trillion (ppt) for perfluorooctane sulfonate (PFOS) and 21 ppt for perfluorooctanoic acid (PFOA). Where these levels are exceeded, ATSDR has recommended that residents take steps to lower their exposures and contact state and local authorities. Breysse also recommended that residents consult with physicians and noted that ATSDR has information on its website for physicians to consult regarding exposure risks for these chemicals.
The drinking water levels referenced in the ATSDR toxicological profile (14 ppt for PFOS and 21 ppt for PFOA) correspond generally with regulatory standards implemented in several states, including New Jersey and Vermont, both of which have the lowest regulatory levels for these compounds in the United States. However, the ATSDR MRLs are much stricter than U. S. EPA's drinking water advisory level of 70 ppt.  In addition, many news outlets reported that U.S. EPA had sought to delay ATSDR's issuance of its June 2018 toxicological profile.  Perhaps coincidentally, at about the same time as ATSDR issued its draft report, U.S. EPA announced plans to begin to evaluate the need for a maximum contaminant level (MCL) for PFOA and PFOS. 
Although ATSDR and U.S. EPA continue to work cooperatively (at least on paper) to address PFOA and PFOS at contaminated properties throughout the United States, it remains to be seen how well these agencies will cooperate in setting an MCL for these contaminants.  The agencies' "cooperative" relationship may face choppy waters, especially in light of ATSDR's continued defense of its MRLs and U.S. EPA's skeptical view regarding same.
---
United Airlines became the first U.S. airline to publicly commit to reducing its greenhouse gas emissions (GHG) by 50% by 2050. In a press release issued on September 13, 2018, United Airlines explained that it would achieve that reduction by expanding its use of more sustainable biofuels and by relying on more fuel-efficient aircraft and implementing other operational changes to better conserve fuel. United Airlines' commitment to reduce GHG emissions by 50% by 2020 is consistent with reduction targets established by the International Air Transport Association in May 2018. 
U.S. EPA has yet to regulate GHG emissions from aircraft in the United States, notwithstanding U.S. EPA's July 25, 2016 endangerment finding for GHG emissions from aircraft and U.S. EPA's Advanced Notice of Proposed Rulemaking contemplating adoption of the International Civil Aviation Organization's (ICAO) aviation carbon emission design standards. 
The decision by United Airlines is likely to be followed by other U.S. carriers that have international routes because those carriers will be subject to the ICAO standards when flying internationally.
---
The presence of emerging contaminants such as perfluorinated chemicals (PFOS)  and 1,4-dioxane in drinking water often make the headlines as sampling technologies become more sophisticated and these contaminants are being detected with increasing frequency in drinking water systems across the country. There has been a significant push to compel regulators to set regulatory standards and/or issue health advisories for these emerging contaminants, but the impact that these standards and health advisories have on drinking water systems cannot be ignored.
In reaction to media coverage of these emerging contaminants in drinking water supplies, state regulators have been at the front of the pack in trying to set what are often conflicting standards that may not always reflect the current state of science regarding these contaminants. These state regulations often fail to consider the difficulties that drinking water suppliers face in complying with these standards, especially in instances where there are not established treatment technologies that are capable of treating these contaminants in a cost-effective manner. In addition, when setting health advisories for various contaminants, U.S. EPA typically does not consider the effect of those advisories on drinking water providers.  It is often the case, however, that these providers are pressured either by state regulators and/or the general public to ensure that the drinking water meets these health advisory levels, which are set without regard to whether cost-effective technologies exist that are capable of treating these emerging contaminants.   
Continue reading "Drinking Water Providers Seek Pause in Rush to Set MCLs for Emerging Contaminants" »
---
On May 18, 2018, the Federal Energy Regulatory Commission (FERC) issued an order denying a rehearing request on FERC's prior issuance of a certificate of public convenience and necessity for a natural gas pipeline project for Dominion Transmission. An environmental group had challenged that certificate, arguing in part that FERC failed to adequately consider the upstream and downstream impacts of the project. These upstream and downstream impacts, according to the environmental group, included greenhouse gas (GHG) emissions. FERC, on a party-line vote, concluded that the upstream and downstream GHG impacts of this particular project were not sufficiently causally connected to and/or the reasonable foreseeable effect of the project and therefore fell outside of the scope of the required NEPA analysis.  FERC distinguished its holding with the decision in Sierra Club v. FERC, 867 F.3d 1357 (D.C. Cir. 2017) by noting that in that case, the pipeline project was delivering natural gas to identifiable gas-fired electric generating plants and therefore the downstream use of the gas was foreseeable. 
The Delaware Riverkeeper Network sent a letter to FERC asking it to formally rescind its May 18 order, claiming that FERC's decision was contrary to the requirements of NEPA. This letter, along with similar letters from other environmental groups, are likely precursors to legal challenges to FERC's interpretation of its obligations under NEPA. Notwithstanding the positions being advanced by these environmental groups, FERC continues to review and approve pipeline projects without requiring a detailed analysis of GHG emissions as evidenced by FERC's May 31 approval of the Okeechobee Lateral Project.
---
A recent decision by the U.S. District Court for the District of Alaska rejected efforts by the Center for Biological Diversity (the "Center") to challenge the constitutionality of the Congressional Review Act (CRA). The CRA, which was originally enacted in 1996, allows for Congressional disapproval of rules promulgated by administrative agencies under limited circumstances. Historically, the CRA had been used sporadically, but the current Congress has relied on the CRA on at least 16 occasions to roll back Obama administration regulations, and more CRA resolutions may be on the horizon.
In Center for Biological Diversity v. Zinke, the Center challenged the use of the CRA to invalidate a Department of Interior (DOI) rule which limited certain hunting and fishing practices on Alaskan National Wildlife Refuges. More specifically, the Center argued that the CRA unconstitutionally allowed Congress to alter DOI's authority without using bicameralism and presentment to amend the underlying statutes that gave DOI its authority over the National Wildlife Refuges in Alaska. The Center also argued that the CRA's prohibition on the issuance of a future rule in "substantially the same form" violates the separation of powers doctrine.
The district court dismissed the Center's lawsuit, finding that "Public Law 115-20 was passed by both the House and the Senate and submitted to the President for approval as required by the CRA—which was also passed by both houses of Congress and signed into law by the President. Thus, the requirements of bicameralism and presentment are met and [the Center's] separation of powers concerns fail to state a plausible claim for relief." The court further noted that "[a]ny injury caused by DOI's inability to promulgate a substantially similar rule, in the absence of any assertion that DOI would otherwise do so, is too speculative to constitute a concrete or imminent injury and is insufficient to confer Article III standing." The court also noted that even if the Center could establish an "injury in fact," the Center had not adequately alleged how invalidating the CRA would redress the Center's alleged injuries.
Although the CRA remains in full force and effect, one might wonder whether it will retreat back into the shadows at least until the next administration. The conventional view had been that Congress only has 60 days after a rule takes effect to pass a CRA resolution disapproving it. However, lawmakers in Congress are advancing a more novel interpretation of the CRA to review (and potentially disapprove) older rules (and guidance). If a rule or guidance was not officially "submitted" to Congress for review (and many apparently have not officially been submitted), then the current administration could now submit them for review which would restart the 60-day clock. For example, in April, the Senate voted to disapprove a 2013 Consumer Financial Protection Bureau guidance on auto loan financing. The House has not yet taken action on the resolution. If, however, the guidance were to be disapproved under the CRA, then the effect of that disapproval is that the agency will be unable to enact a "substantially similar" rule or guidance. That is really the true power of the CRA, and word is that members of Congress are reviewing older rules and guidance that could be the target of a CRA resolution. Whether the CRA remains a powerful tool this far into the Trump administration remains to be seen, but one can expect that the Center's constitutional challenge to the CRA is unlikely to be the last.
---
Recent decisions from the Fourth and Ninth Circuits—finding that the Clean Water Act ("CWA") could regulate discharges into groundwater that ultimately migrate into navigable waterways—may prompt U.S. EPA to revisit its position that the CWA applies to discharges from a "point source via ground water that has a direct hydrologic connection to surface water." On April 12, 2018, the Fourth Circuit concluded that a release from pipeline that impacted groundwater that ultimately discharged to a nearby creek could trigger liability under the CWA.  See Upstate Forever v. Kinder Morgan Energy Partners, L.P. (4th Cir. April 12, 2018). This decision follows on the heels of a Ninth Circuit decision affirming a district court's decision allowing a CWA citizen suit to proceed that alleged CWA violations associated with sanitary wastewater discharges through permitted underground injection wells that ultimately discharged into the ocean. See Hawai'i Wildlife Fund v. County of Maui (9th Cir. Feb. 1, 2018). Defendants are likely to seek Supreme Court review of both the Fourth and Ninth Circuit decisions.
Following the Ninth Circuit decision, on February 20, 2018, U.S. EPA issued a notice seeking comment by May 21, 2018 on whether it should review and potentially revise its previous positions on groundwater discharges; specifically, whether it is consistent with the CWA to subject discharges to jurisdictional surface waters via groundwater to CWA permitting. U.S. EPA also is seeking comment on whether some or all of such discharges are addressed adequately through other federal authorities, existing state statutory or regulatory programs, or through other existing federal regulations and permit programs. It will be interesting to see where U.S. EPA ultimately comes out on this issue; U.S. EPA filed an amicus brief urging the Ninth Circuit to affirm the district court's decision that discharges reaching navigable waters through groundwater are covered by the CWA. However, statements in U.S. EPA's request for comments would seem to suggest that U.S. EPA is rethinking its position on this issue.  We will continue to follow and provide updates as this process unfolds. 
---
After almost 30 years having been listed on the NPL, U.S. EPA has removed the surface portion of the 55-acre Pacific Coast Pipeline site from that distinctive list.  Since being added to the NPL in 1989, more than 42,000 cubic yards of contaminated soils have been removed from the site and a multi-layer cap has been installed. The groundwater portion of the site will still remain on the NPL in order to address benzene and protect drinking water and agricultural wells.
One goal of EPA Administrator Pruitt's Superfund Task Force was to improve and expedite site cleanups and accelerate full and partial deletions for sites that meet all applicable requirements. "The partial de-listing of the Pacific Coast Pipeline site is an example of EPA's commitment to accelerate the remediation of contaminated sites and transform them into productive assets for the community," said Pruitt.
Whether this partial NPL deletion is a precursor of U.S. EPA taking a more streamlined approach to CERCLA cleanups remains to be seen, but it would appear to be a step in the right direction.
---
In a win for the White House, a D.C. federal judge dismissed a complaint filed by several public interest groups that challenged President Trump's executive order requiring that two federal regulations be repealed for every new regulation that is promulgated. The lawsuit was dismissed on standing grounds, with the court rejecting the public interest groups' argument that they had both "associational" and "organizational" standing.  
The district court rejected the public interest groups' claim that they had standing because the executive order would unlawfully force federal agencies to delay or scrap rules that protect the groups' concrete interests. The court also rejected the public interest groups' claim that the executive order impinges on the groups' advocacy efforts by forcing them to choose between advocating for new regulations at the cost of losing other beneficial rules. Instead, the court found that the public interest groups had not sufficiently identified particular members who would be harmed. The court also found that the interest groups had not offered any evidence as to whether they had declined or were imminently likely to decline to advocate for a new rule because of the executive order.
The court is still evaluating whether to give the groups leave to amend their complaint or whether the lawsuits should be dismissed outright. Please click here to read the opinion.
---
The White House rolled out its 2019 budget, which includes deep cuts to a number of federal agencies, including U.S. EPA. The proposed 2019 budget seeks to cut approximately $2.5 billion, or 23%, from U.S. EPA's budget, including the elimination of approximately 20% of U.S. EPA's workforce. The proposed budget also seeks to eliminate a number of programs, including programs that provide money to the Energy Star program and to international organizations and countries to fight climate change. Other programs on the cutting block include assistance to fund water system improvements, with significant reductions to the Great Lakes Restoration Initiative and the Chesapeake Bay Program.
The proposed budget places emphasis on the continued elimination of redundant programs and continues to focus on implementing the President's Executive Order on a Comprehensive Plan for Reorganizing the Executive Branch. The Executive Order seeks to streamline U.S. EPA's permit review process and reducing unnecessary burden on the regulated community. 
The budget plan faces a likely uphill battle in Congress with many of the same proposals that were rejected by Congress last year being recycled in the proposed 2019 budget. Please click here to go to U.S. EPA's budget website. 
---
In what should be a wake-up call for companies that ship lithium batteries, the U.S. Transportation Department's Federal Aviation Administration ("FAA") recently levied a $1.1 million civil penalty for alleged violations of DOT shipping regulations. According to the FAA, on June 1, 2016, a Florida-based battery distribution company offered four shipments of 24-volt lithium batteries to FedEx for air transport. One of the batteries is alleged to have caught fire while being transported on a FedEx truck after having been shipped on an aircraft, destroying the truck. FAA contends that the shipped batteries failed both UN and U.S. testing standards, were not equipped to prevent reverse current flow, and were improperly packaged. FAA also alleges that the company did not provide proper training to its employees.
Although the $1.1M penalty has not been finalized, companies that ship lithium should ensure that their shipments are in full compliance with all applicable DOT shipping regulations. The transportation of lithium batteries in aircraft is the subject of ongoing evaluation and scrutiny by the FAA and companies that are deemed to be in violation of these requirements are likely to face significant penalties as evidenced by the $1.1M fine referenced above.
---
On January 15, 2018, the European Chemicals Agency ("ECHA") added seven chemicals to its Candidate List of "Substances of Very High Concern" ("SVHC") for Authorization. These seven chemicals are:
Chrysene
Benz[a]anthracene
Cadmium nitrate
Cadmium hydroxide
Cadmium carbonate
1,6,7,8,9,14,15,16,17,17,18,18- Dodecachloropentacyclo[12.2.1.1

6,9

.0

2,13

.0

5,10

]octadeca-7,15-diene ("Dechlorane Plus"

TM

) [covering any of its individual anti- and syn-isomers or any combination thereof]
Reaction products of 1,3,4-thiadiazolidine-2,5-dithione, formaldehyde and 4-heptylphenol, branched and linear (RP-HP) [with ≥0.1% w/w 4-heptylphenol, branched and linear].  
If you are still with me after having read through those chemical names, here is some more useful information.  Once a chemical is listed on ECHA's Candidate List, it triggers a number of regulatory obligations, including the requirement that importers of products containing one or more SVHC substances above 0.1 percent by weight file notifications with ECHA.  In addition, chemicals on the Candidate List may be subsequently targeted by ECHA for phase-out. 
According to a statement by ECHA in conjunction with its notice of listing, these specific seven chemicals are not widely used and ECHA does not view this listing as imposing substantive industry-wide regulatory burdens. There are now 181 substances on ECHA's Candidate List. Please click here to go to the ECHA website for a list of 181 SVHCs.
---
By Steven M. Siros and Allison A. Torrence
As 2017 draws to an end, we wanted to thank everyone that follows our Corporate Environmental Lawyer blog. 2017 has been an interesting year and we have enjoyed providing information on critical environmental, health and safety issues for the regulated community. As part of the year in review, we thought it might be interesting to highlight the most popular posts from each of the four quarters in 2017.
Q1 2017: 
Q2 2017:
Q3 2017:
Q4 2017:
We look forward to continuing to blog on breaking environmental, health and safety issues and we are sure that we will have plenty to blog about in 2018. Warmest wishes for a wonderful holiday season.
Steve Siros and Allison Torrence
---
On December 4, 2017, I wrote a blog regarding Moody's Investors Service's threat to downgrade state and municipal credit ratings if they failed to adequately plan for and attempt to mitigate climate change risks. A day later, in conjunction with the North American Climate Summit, Chicago's mayor and dozens of other mayors signed the "Chicago Climate Charter," which calls on mayors to work to achieve a reduction in greenhouse gas emissions that's equal to or more than that required by the 2015 Paris Agreement. The charter would require participating cities to track and publicly report greenhouse gas emissions and take action to plan for climate change related impacts in local infrastructure and energy planning. While these actions may not have been in direct reaction to Moody's threat, such forward thinking may minimize the risk for participating cities in future rating downgrades relating to climate change impacts.
---
In a November 28, 2017 report, Moody's Investors Service warned cities and states that they faced the risk of a credit rating downgrade if they were not proactive in planning to mitigate the risks of climate change. The Moody's report listed six indicators that it used to assess the exposure and overall susceptibility of states and municipalities to the physical effects of climate change, including share of economic activity derived from coastal areas, hurricane and weather damage as a share of the economy, and the share of homes in a flood plain. Based on these indicators, Florida, Georgia, Mississippi, and Texas were the states most at risk from climate change. Although Moody's couldn't point to a specific state or municipality whose rating was (or might be) downgraded as a result of a failure to plan for climate change, the Moody's report clearly sets the stage for such downgrades in the future. 
---
DirecTV recently agreed to pay $9.5 million to settle claims by the State of California that it had illegally shipped hazardous wastes such as batteries and aerosol cans to local landfills across the state. California accused DirecTV of violating California's Hazardous Waste Control Law and Unfair Competition Law after an investigation of DirecTV dumpsters at 25 facilities throughout the state identified violations at each location. DirecTV agreed to pay $8.9 million in civil penalties, costs, and supplemental environmental projects, and another $580,000 on measures aimed at ensuring future compliance with California's hazardous waste regulations. The company also agreed to injunctive relief prohibiting future violations.
---
U.S. EPA's Office of Superfund Remediation and Technology Innovation ("OSRTI") recently indicated that it may be looking to the Great Lakes National Program Office's ("GLNPO") sediment cleanup program for best practices that might be applicable to Superfund cleanups. OSRTI's evaluation of GLNPO's sediment program is consistent with comments submitted by responsible parties and cleanup contractors that U.S. EPA should give more consideration to leveraging public and private funds in Superfund cleanups. The Great Lakes Legacy Act established the GLNPO, which has been working closely with states, local government entities and other stakeholders to address sediment issues at 31 areas of concern in the Great Lakes area. U.S. EPA's website notes that the Great Lakes Legacy Act program has invested approximately $338 million to address these sediment impacted sites while leveraging an additional $227 million from non-federal parties. Whether this approach can achieve similar results at other Superfund sites remains to be seen, but such flexibility would appear to be consistent with Administrator Pruitt's priority to more quickly and economically address CERCLA sites.
---
On Tuesday, November 14, 2017, from 12:30 - 1:30 PM CST. Jenner & Block Partner Steve Siros and Jaana Pietari, PH.D., P.E., Exponent, will present a free webinar titled "What's Over the Horizon: Emerging Contaminants of Concern."
Contaminants of Emerging Concern (CECs) fall into many classes, and encompass an evolving number of chemicals from industrial solvents to pharmaceuticals to endocrine disruptors. CECs may be truly "emerging" chemicals that were previously unregulated, or they may be currently regulated chemicals that have been found to be more toxic or persistent and are subject to new or proposed regulations.
In the absence of federal statutes, varying state standards and advisories create a regulatory minefield for the regulated community. Two examples of CECs receiving increased regulatory and public scrutiny are 1,4-dioxane and poly- and perfluoroalkyl substances (PFAS). Although its presence has been known for nearly a decade, 1,4-dioxane has recently become a more frequent regulatory driver in groundwater cleanups and resulted in reopening previously closed sites. PFAS, on the other hand, are only recently emerging as CECs as new information about the toxicology, health effects, persistence, and systemic presence of this large group of widely used synthetic chemicals is discovered.
The purpose of this webinar is to describe current legal, scientific, and technical issues concerning CECs with a focus on groundwater remediation.
This webinar will:
Examine legal issues including potential affected parties, the ability of regulators to reopen previously closed sites, and the potential liabilities that can result in the absence of clear regulatory standards.
Describe scientific developments regarding human health and environmental effects and advances in detection and monitoring of select CECs.
Discuss key technical aspects regarding challenges in treatment and source identification.
Provide case studies highlighting the critical legal, scientific, and technical issues in addition to recommendations on risk mitigation opportunities.
To register for the free webinar, click here.
---
On November 1, 2017, the United States District Court of Appeals for the D.C. Circuit rejected the Sierra Club's National Environmental Policy Act ("NEPA") challenges to the Department of Energy's ("DOE") authorization of export of liquefied natural gas from three facilities in Louisiana, Maryland, and Texas. The court noted that its decision in Sierra Club v. U.S. Department of Energy (Freeport), 867 F.3d 189 (D.C. Cir. 2017) was largely determinative of the Sierra Club's challenges to the LNG exports from these three facilities. In the Freeport decision, the court agreed that DOE had provided a reasoned explanation as to why DOE believed the indirect effects pertaining to increased gas production were not reasonably foreseeable.  The court also found that DOE did not violate NEPA when declining to make specific projections regarding the environmental impacts associated with the increased production. The Freeport court also acknowledged that DOE had adequately considered the downstream greenhouse gas emissions resulting from the indirect effects of the LNG exports.
Notwithstanding the Freeport decision, the Sierra Club continued to challenge DOE's authorizations for LNG exports for these three facilities, arguing that DOE's reliance on an Environmental Assessment that found no significant impact (as opposed to an Environmental Impact Statement) is contradicted by evidence in the record. The court rejected this argument, noting that an agency's finding of no significant impact will only be reversed if the decision was arbitrary, capricious, or an abuse of discretion which the court concluded was not supported by the record evidence. The Sierra Club also argued that DOE failed to consider the distributional impacts when evaluating "public interest" under the Natural Gas Act. However, the court noted that DOE had in fact considered the distributional impacts of the LNG exports.
Following this judgment, the Sierra Club will have lost all four petitions it filed against the DOE relating to NEPA assessments for LNG exports. The Sierra Club also lost all four of its petitions challenging FERC's approval of these LNG exports. Please click here for a copy of the court's November 1st decision.
---
Jenner &  Block is pleased to report that Sam Hirsch, former Acting Assistant Attorney General and Principal Deputy at the U.S. Department of Justice's Environment and Natural Resources Division (ENRD), has returned to the Firm as a Partner in our Washington, DC office. Sam was formerly an attorney with Jenner & Block until 2009 when he moved to the U.S. Department of Justice, where he served as Deputy Associate Attorney General  before taking on his most recent role. During his time at ENRD, Sam was primarily responsible for litigation and policy work relating to the prevention and cleanup of pollution, environmental challenges to federal programs, stewardship of public lands and natural resources, property acquisition, wildlife protection, and Indian rights and claims. As Acting Assistant Attorney General and Principal Deputy, he oversaw the drafting of more than 200 briefs, including more than 40 U.S. Supreme Court cert-stage, merits, and amicus briefs, as well as more than 150 appeal-recommendation memos to the Solicitor General. These briefs and memos dealt with cases in all 13 federal circuits and covered nearly the entire range of federal environmental and natural resources statutes, including the Clean Air Act, the Clean Water Act, the National Environmental Policy Act (NEPA), the Comprehensive Environmental Response, Compensation and Liability Act (CERCLA, or Superfund), the Oil Pollution Act, the Resource Conservation and Recovery Act (RCRA), the Safe Drinking Water Act, the Endangered Species Act, the Migratory Bird Treaty Act, the Marine Mammal Protection Act, and the Lacey Act.
Sam was involved in all phases of the Deepwater Horizon litigation, including helping structure the global settlement, which directed more than $8.1 billion toward restoring damaged natural resources in the Gulf of Mexico. He also drafted portions of  the criminal plea agreements that created the National Academy of Sciences' $500 million Gulf Research Program, which funds and conducts studies and projects to enhance oil-system safety, human health, and environmental resources in the Gulf of Mexico and other U.S. outer-continental-shelf regions that support oil and gas production. 
Sam may be reached at (202) 637-6335 or shirsch@jenner.com.  Welcome back Sam!  
---
Unless one has been living under a log (and even that might not be an excuse), we all know that Scott Pruitt was confirmed as U.S. EPA Administrator on February 17, 2017. However, the status of President Trump's other U.S. EPA nominations may not be as front and center. As such, here is a quick cheat sheet for those watching at home (current as of 9/21/2017):
General Counsel: Matthew Leopold. Mr. Leopold was nominated as General Counsel to U.S EPA in September 2017. Mr. Leopold was an attorney with the Environment and Natural Resources Division of DOJ for approximately six years and then became general counsel for Florida Department of Protection. Upon leaving FDEP in 2015, he joined the Florida-based law firm Carlton Fields. Mr. Leopold's nomination has been referred to the Senate Environmental and Public Works committee and his nomination (along with the nominations of Dourson, Wehrum and Ross) were to have been considered by the committee yesterday (Sept. 20th) but the hearings were cancelled when the Senate decided it had worked enough and adjourned early for the week.
 
Enforcement and Compliance Assurance: Susan Parker Bodine. Ms. Bodine was nominated as Assistant Administrator for the Office of Enforcement and Compliance Assurance in May 2017. Since 2015, Ms. Bodine has been serving as chief counsel on the Senate Environment and Public Works Committee and previously served as the Assistant Administrator of the Office of Land and Emergency Management. Ms. Bodine's nomination was approved by the Senate Environmental and Public Works committee on July 12th and she is awaiting full Senate confirmation. Ms. Bodine has over 29 years of environmental law experience, including having worked at two law firms and being the staff director and counsel for the House Transportation & Infrastructure Committee's water panel.
 
Chemical Safety and Pollution Prevention: Michael Dourson. Mr. Dourson was nominated in July 2017 to become the Assistant Administrator for the Office of  Chemical Safety and Pollution Prevention.  Mr. Dourson is a toxicologist who had formerly worked at U.S. EPA. After leaving U.S EPA in the 1990s, Mr. Dourson founded the non-profit group Toxicology Excellence for Risk Assessment which opponents have criticized for being at least partially funded by industry. Mr. Dourson is currently a professor at the University of Cincinnati. His nomination has been referred to the Senate Environmental and Public Works committee but his nomination hearing has been delayed. 
 
Office of Water: David Ross. Mr. Ross was nominated in September 2017 to become the Assistant Administrator of the Office of Water. Mr. Ross currently serves as Wisconsin's assistance attorney general and Director of the Environmental Protection Unit for the Wisconsin Department of Justice. Mr. Ross previously served in the Wyoming Attorney General's Office. Mr. Ross seems generally to have bi-partisan support and his nomination has been referred to the Senate Environmental and Public Works committee but his nomination hearing has been delayed.
 
Air and Radiation: William Wehrum. Mr. Wehrum was nominated in September 2017 to become the Assistant Administrator of the Office of Air and Radiation. Mr. Wehrum had previously served as U.S. EPA's acting assistant administrator for the Office of Air and Radiation from 2005 to 2007. He is currently with the law firm of Hunton & Williams and has over 31 years of experience working in the environmental field. Mr. Wehrum also seems to have some limited bi-partisan support but he was also nominated for this same position by President Bush in 2005 but his nomination was pulled after Democrats accused Mr. Wehrum of working with polluters.  This same charge is currently being levied by environmental organizations.  Interestingly, Mr. Wehrum is scheduled to argue before the D.C. Circuit on September 26th in a lawsuit challenging OSHA's silica rules pertaining to the construction industry.  His nomination has been referred to the Senate Environmental and Public Works committee but his nomination hearing has been delayed.
President Trump has yet to nominate someone for the Deputy Administrator. Potential nominees that had been floated were Jeff Holmsted and Andrew Wheeler, but for now, the position is held by Mike Flynn who had previously been U.S. EPA's Associate Deputy Administrator.
---
By Steven M. Siros and Allison A. Torrence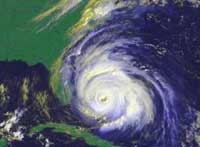 Following Hurricane Harvey, and with the pending landfall of Hurricane Irma, the manner and degree to which federal and state agencies coordinate environmental protection duties may seem chaotic and disorganized. However, there is a specific protocol that guides these federal agencies in taking steps to protect the environmental in anticipation of and following a hurricane.
As brief background, in 1988, the Robert T. Stafford Disaster Relief and Emergency Assistance Act (the "Stafford Act") was promulgated in an effort to establish an orderly process pursuant to which the Federal Government provides disaster and emergency assistance to State and local governments. At the request of the Governor of an affected State, the President may declare a major disaster or emergency. For example, on September 4, 2017, Florida Governor Rick Scott declared a state of emergency in anticipation of Hurricane Irma. Shortly thereafter, President Trump declared a major emergency. Upon declaration of such a major disaster or emergency, the President appoints a Federal Coordinating Officer ("FCO"), a FEMA official who is charged with coordination of Federal assistance to the affected State and local governments. 
FEMA's primary focus is protection of human life and the majority of federal resources are obviously directed towards that goal. However, FEMA also works closely with other agencies such as U.S. EPA and state environmental agencies to implement emergency response activities focused on protecting the environment. FEMA has established numerous Emergency Support Functions (ESFs), which provide the structure for coordinating interagency support for a Federal response to declared disasters and emergencies. U.S. EPA has been designated as the ESF Coordinator for Emergency Response # 10—Oil and Hazardous Materials Response.
Here are some key environmental issues that federal and state agencies focus on during a natural disaster such as a hurricane:
Continue reading "Who is in Charge of Protecting the Environment--The Role of U.S. EPA and State Environmental Agencies During a Hurricane" »