In a consent decree filed in the United States District Court for the Western District of Michigan, Wolverine World Wide, Inc. ("Wolverine") has agreed to pay up to $69.5 million to resolve claims that it was responsible for PFAS contamination found in drinking water in the Michigan townships of Plainfield and Algoma. The consent decree alleges that Wolverine's historical operations utilized PFAS to waterproof clothing and that these operations resulted in PFAS releases that impacted local drinking water supplies in these Michigan townships. Although Wolverine disputes these allegations,  in the consent decree, Wolverine agreed that it would (1) remediate the PFAS impacts at its historical operations and (2) provide alternative drinking water supplies for approximately 1,000 properties within the zone of PFAS impacted groundwater. 
---
On January 16, 2020, U.S. EPA added 160 per- and polyfluoroalkyl substances (PFAS) to the Toxics Release Inventory (TRI). The addition of these 160 PFAS compounds to the TRI inventory means that as of January 1, 2020, companies will need to track releases of these compounds, and releases exceeding the threshold, which was set at 100 pounds, must be reported to U.S. EPA. Interestingly, there currently is an open Advance Notice of Proposed Rulemaking (ANPR) that seeks public comment on whether and how to include PFAS on the TRI inventory, but U.S. EPA noted that the 2020 National Defense Authorization Act (NDAA) required it to add these 160 substances to the inventory. Although the NDAA only specified 14 PFAS that needed to be added to the inventory, it did specify that PFAS that were the subject of a significant new use rule on or before December 20, 2019 under the Toxic Substances Control Act also needed to be added to the TRI inventory.
U.S. EPA's actions have already triggered a number of questions. For example, how is the ANPR (which remains open through February 3, 2020) affected by U.S. EPA's decision to add these chemicals to the inventory? How does one accurately measure PFAS air emissions since the methodology for measuring these emissions is currently being developed? Hopefully, further clarification on these issues will be forthcoming in the near future. 
---
By Leah M. Song
In our previous blog post, we discussed the case of Kristen Giovanni, et al. v. Navy. As an update, on January 15, 2020, the district court judge said that the Navy did not have to pay to monitor residents for potential health issues linked to PFOS and PFOA exposure. 
The court dismissed the suit finding that the regulator's failure to designate the chemicals as hazardous substances precluded the plaintiffs from filing under state law. To qualify for medical monitoring, Section 1115 of Pennsylvania's Hazardous Sites Cleanup Act (HSCA) stated that citizens must have been exposed to a hazardous substance, a designation that PFOA and PFOS lack under either federal or state law. The judge reasoned that "merely having the essential qualities of a hazardous waste…is not enough to be a hazardous substance under HSCA."
Another basis for the Court's ruling was that the state and federal governments are "well on their way to classifying PFAS as hazardous substances." This may increase efforts to designate PFAS as hazardous substances under the federal Superfund law.
The plaintiffs' attorney said that the decision would not be appealed but they would see what could be done in the future if the substances are designated as hazardous substances.
---
The fact that neither perfluorooctanoic acid (PFOA) nor perfluorooctane sulfonic acid (PFOS) is classified as a hazardous substance may prove fatal to plaintiffs' efforts to convince a federal court to allow a novel citizen suit to proceed.  In the case of Kristen Giovanni, et al. v. Navy which is pending in the U.S. District Court for the Eastern District of Pennsylvania, plaintiffs brought a citizen suit under a Pennsylvania cleanup statute seeking to compel the Navy to monitor residents for potential health issues linked to PFOS and PFOA exposure. In October 2018, the Third Circuit Appellate Court affirmed an earlier ruling from the district court that had rejected plaintiffs' efforts to compel the Navy to undertake a government-led health assessment, finding that such a request constituted an impermissible challenge to an ongoing CERCLA response action. The Third Circuit concluded that plaintiffs' request for a government-led health study sought injunctive relief that could potentially interfere with the ongoing response action at the site. Plaintiffs' request for medical monitoring, on the other hand, sought to compel the Navy to fund a trust, which the Third Circuit concluded was not a challenge to ongoing response actions at the site.
During a hearing following remand from the Third Circuit, the district court judge noted that Section 1115 of Pennsylvania's Hazardous Sites Cleanup Act (HSCA) (which provides for a citizen-suit right of action) only provides relief for HSCA designated "hazardous substances." Although plaintiffs' counsel argued that PFOA and PFOS fell within the HSCA's definition of "hazardous substances," in fact neither substance has been designated as a "hazardous substance" under CERCLA, nor have they been so designated by the Pennsylvania Department of Environmental Protection. In what may be foreshadowing of how the court intends to rule, the judge noted that if he were to dismiss plaintiffs' case, in the event that either the state or U.S. EPA were to designate PFOA and/or PFOS as "hazardous substances," plaintiffs would be able to file a new lawsuit.
---
A recent report from the Congressional Budget Office (CBO) estimated that the costs to comply with anticipated drinking water standards for per- and polyfluoroalkyl substances (PFAS) are likely to exceed "several billion dollars." The CBO analyzed Senate Bill 1507 which passed out of Senate Environment & Public Works Committee earlier this year. Senate Bill 1507 seeks to require U.S. EPA to promulgate drinking water standards for perfluorooctanoic acid (PFOA) and perfluorooctane sulfonic acid (PFOS) and imposes monitoring requirements on drinking water systems. The bill could potentially impose fairly stringent requirements on more than 67,000 public water systems.
The CBO estimate comes on the heels of a recent New Hampshire court decision that put on hold  New Hampshire's newly promulgated groundwater standards setting a 12 part per trillion (ppt) limit on PFOA and 15 ppt limit on PFOS. The standards were challenged on the basis that New Hampshire's Department of Environmental Services (DES) had not conducted an adequate cost-benefit analysis of the new regulatory standards. The court agreed that DES had not conducted the cost-benefit analysis required by New Hampshire statutes and therefore enjoined DES from enforcing the new groundwater standards until such time as the analysis is completed.
---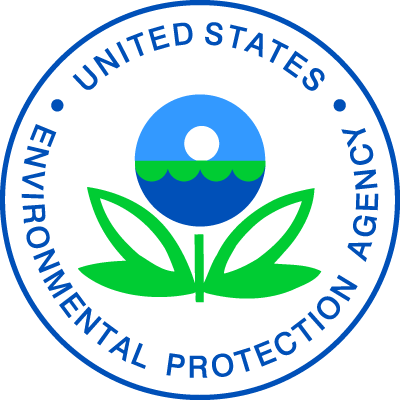 On November 25, 2019, U.S. EPA submitted an advance notice of proposed rulemaking (ANPR) for publication in the Federal Register seeking public comment on whether certain per- and polyfluoroalkyl substances (PFAS) should be added to the list of chemicals subject to reporting under Section 313 of the Emergency Planning and Community Right-to-Know Act (EPCRA). In its ANPR, U.S. EPA seeks comments on which, if any, PFAS compounds should be considered for listing, how to list them, and what would be the appropriate reporting thresholds given their persistence and bioaccumulation potential. U.S. EPA specifically notes that it is considering establishing a reporting threshold for PFAS that is lower than the usual statutory thresholds (25,000 pounds for manufacturing or processing and 10,000 pounds for otherwise using listing chemicals) due to concerns over the compounds environmental persistence and bioaccumulation potential.  The ANPR notes that perfluorooctanoic acid (PFOA) and perfluorooctane sulfonate (PFOS) have been the most widely studied PFAS compounds but notes that there are more than 600 PFAS compounds that are being manufactured and/or used in the United States. 
If added to the list of chemicals subject to reporting under EPCRA, affected companies would be required to report annually how much of each listed PFAS compound is released into the environment or otherwise managed through energy recovery, recycling or treatment. This information is then publicly available through the Toxic Release Inventory database. The ANPR comes on the heels of action by the House Energy and Commerce Committee that approved legislation  (H.R. 535) on November 20th that seeks to add at least 13 PFAS compounds to the list of chemicals subject to EPCRA reporting.
---
In conjunction with a publicity blitz surrounding the release of "Dark Waters," a movie targeting alleged environmental and health impacts associated with PFAS releases in Ohio and West Virginia, a group of environmental groups, lawmakers and other advocates of more stringent PFAS regulations launched a public clearinghouse that is intended to provide consumers with information on the adverse health impacts of PFAS and provide recommendations on ways to minimize exposure to these chemical substances. In a November 19, 2019 press conference, Mark Ruffalo (one of the actors in the "Dark Waters" movie) and Rob Bilott (author of the book Exposure), joined by members of Congress and several environmental groups, announced the launch of the clearinghouse, named "Fight Forever Chemicals," noting that purpose behind the clearinghouse is to bring the fight against forever chemicals from the margins to the mainstream and thereby demand stronger protections from leaders in office.
As has been discussed in previous blog entries, both the States and U.S. EPA are feeling increasing pressure to adopt stringent PFAS regulations. Some states such as California have already adopted screening levels as low as 5 parts per trillion for perfluorooctanoic acid (PFOA) in drinking water (and suggested that the levels could be as low as 0.1 parts per trillion), even though the science regarding the toxicity of these compounds is still in flux.  On November 21, 2019, U.S. EPA released its fall regulatory agenda in which it confirmed its intent to designate PFOA and perfluorooctanesulfonic acid (PFOS) as hazardous substances through one of the available statutory mechanisms in Section 102 of the Comprehensive Environmental Response, Compensation, and Liability Act (CERCLA). 
The publicity surrounding the launch of the clearinghouse and the opening of the movie will only increase the pressure felt by States and U.S. EPA.  As such, it is more important than ever for companies to ensure that they have carefully thought-out strategies in place to minimize the risks associated with PFAS impacts in the environment. These strategies need to take into consideration the allocation of PFAS risks in transactional settings, as well as assessing potential liabilities associated with historical manufacturing operations. The PFAS tidal wave seems to building, and companies should be proactive to guard against being caught up in the deluge.
---
On October 15th, the Department of Defense (DoD) issued an internal guidance document regarding CERCLA cleanup actions involving per- and polyfluoroalkyl substances (PFAS). The DoD guidance sets screening levels for three PFAS compounds that some have criticized as being inconsistent with draft screening levels that are in the process of being finalized by U.S. EPA.
DoD's October 15th guidance document adopts U.S. EPA's proposed screening level (in groundwater) of 40 parts per trillion (ppt) for sites containing both perfluorooctane sulfonate (PFOS) and perfluorooctanioic acid (PFOA). However, the DoD guidance adopts a higher screening level for sites containing only one of the three targeted PFAS compounds. For sites containing only PFOA or PFOS, the DoD screening level jumps to 400 ppt. The guidance also sets a screening level for perfluorobutanesulfonic acid (PFBS) (a shorter chain PFAS compound) at 40,000 ppt.
The DoD guidance is silent with respect to other PFAS compounds. The guidance also doesn't specify a particular clean-up level if the above-referenced screening levels are exceeded.  Instead, the guidance notes that a site-specific risk assessment will be conducted to determine if remedial measures are necessary. 
Notwithstanding the DoD guidance document, there is no indication that U.S. EPA will not continue to rely on its 40 ppt level screening (both for single- and combined-PFAS compound sites) and 70 ppt preliminary cleanup goal proposed in its draft interim guidelines for remediating PFAS-impacted groundwater at DoD sites.
---
Jenner and Block and ELI cordially invite you to attend a seminar titled "Managing the Great Lakes" on October 29, 2019 from 2:00 pm to 5:00 pm (CST) at Jenner and Block's office (353 N. Clark Street) in Chicago and by webinar. 
There will be two panel presentations. The first presentation focuses on the Great Lakes Compact and water rights in the Great Lakes Basin. Panel participants include Cameron Davis (former Great Lakes Czar) and Victoria Pebbles (Program Director for the Great Lakes Commission). The second presentation focuses on managing algae blooms in the Great Lakes. Panel participants include Todd Nettesheim (Deputy Director of EPA's Great Lakes National Program) and Todd Brennan (Senior Policy Manager for Alliance for the Great Lakes). 
A reception sponsored by Exponent and Brown and Caldwell immediately follows the seminar. 
Please click here for more information and to register.
---
On August 23, 2019, California's State Water Resources Control Board (Water Board) announced updated guidelines for local water agencies with respect to perfluorooactanoic acid (PFOA) and perfluorooctanesulfonic acid (PFOS) in drinking water. The updated guidelines lower the notification levels from 14 parts per trillion (ppt) to 5.1 ppt for PFOA and from 13 ppt to 6.5 ppt for PFOS. Public water supply systems are required to report exceedances of these guidelines to their governing boards and the Water Board.
According to the Water Board, these new guidelines were predicated on updated health recommendations issued by California's Office of Environmental Health Hazard Assessment (OEHHA), which published its own recommended notification levels for PFOA and PFOS, albeit at much lower levels. In a recently issued report, OEHHA recommended that the notification levels be set at 0.1 ppt for PFOA and 0.4 ppt for PFOS. However, OEHHA recognized that these levels are lower than what can reasonably be detected in the laboratory and therefore recommended that the Water Board set the notification levels at the lowest reliable detection levels. 
In addition to the updated notification levels, the Water Board requested that OEHHA proceed to develop public health goals for both PFOA and PFOS, which is the next step in the process of establishing maximum contaminant levels for these contaminants in drinking water.  We will continue to monitor and provide updates with respect to these regulatory efforts. 
---
California's Office of Environmental Health Hazard Assessment ("OEHHA") recently adopted amendments to California's Proposition 65 regulations regarding appropriate warnings for rental vehicles. More specifically, OEHHA's amendments add new Sections 25607.36 and 25607.37 to Article 6 that provide more specificity regarding the content of safe harbor warnings for rental vehicle exposures, and the corresponding methods for providing those warnings that are specific and appropriate for rental-car businesses.
Proposition 65 regulations currently provide guidance concerning safe harbor warning methods and content warnings for vehicle exposures. Under the vehicle exposure regulation set forth at Section 25607.16, warnings must be provided as follows:
The warning is printed in the owner's manual for the passenger vehicle or off-highway motor vehicle, in no smaller than 12-point type enclosed in a box printed or affixed to the inside or outside of the front or back cover of the manual or on the first page of the text; and
The warning is provided on a label attached to the front window on the driver's side of the passenger vehicle or off-highway motor vehicle. If the vehicle does not have a driver's side window, the warning may be provided on a hang tag which is hung from the rear view mirror. If the vehicle does not have a driver's side window or rear view mirror, the warning may be placed in another prominent location. The label need not be permanently affixed.
Although OEHHA continues to state that the safe harbor warning methods in Sections 25607.16 are appropriate for exposures to listed chemicals from vehicles purchased by consumers, concerns were raised that compliance with Section 25607.16 for rental vehicles could pose public safety concerns. According to OEHHA, when placed and maintained on the driver's side window, the vehicle exposure tailored warning has the potential to flag the vehicle as a rental vehicle, which increases the risk that the vehicle may be targeted by thieves believing that the vehicles contains valuables.
Continue reading "California Clarifies Proposition 65 Safe Harbor Warning for Rental Cars" »
---
On Tuesday, April 16th, from 12:00 - 1:00 pm CST, Jenner & Block is hosting an interactive webinar that will discuss how environmental claims can arise in many different contexts and how high costs can be avoided. One way to manage the cost of environmental claims associated with historical operations is to pursue coverage under historical (and often pre-pollution exclusion) occurrence-based commercial general liability insurance policies. Our panelists will discuss the nuances and pitfalls that can arise in environmental insurance litigation and creative strategies to maximize recovery. In addition, companies facing environmental risks in their current operations or transactions can also manage environmental risk through a variety of current insurance products. Our panelists will identify current options available to manage environmental risks going forward and provide insight into the costs and benefits of those insurance products.
Jenner & Block Partners Allison Torrence and Brian Scarbrough will be panelists, along with Richard Reich, Managing Director at Aon Risk Services Central, Inc. Jenner & Block Associate Alex Bandza will moderate the webinar.
Please click here to RSVP for this webinar.
---
New Jersey continues to take an aggressive stance with respect to per- and polyfluoralkyl (PFAS) contamination. On March 25, 2019, the New Jersey Department of Environmental Protection (NJDEP) issued a "Statewide PFAS Directive Information Request and Notice to Insurers" to five major chemical companies notifying those companies that NJDEP believed them to be responsible for PFAS impacts to the air and waters of New Jersey. In addition to seeking recovery from these companies for past costs incurred by NJDEP to investigate and remediate PFAS impacts, the Directive also seeks to compel these companies to assume responsibility for ongoing remediation of drinking water systems throughout the state. The Directive further seeks information from these companies regarding historical PFAS manufacturing practices as well as information regarding these companies' ongoing efforts to manufacture PFAS replacement chemicals.
Although environmental organizations have been quick to praise the NJDEP Directive, in reality, the state agency may have overstepped its authority. NJDEP has been quick to point out that the Directive is not a final agency action, formal enforcement order, or other final legal determination and therefore cannot be appealed or contested. Notwithstanding NJDEP's efforts to insulate its Directive from immediate legal challenge, it will almost certainly draw strong industry challenges. For example, NJDEP's efforts to obtain information regarding PFAS replacement chemicals may run afoul of the Toxic Substances Control Act and its efforts to compel reimbursement of past claims and/or the takeover of ongoing remedial actions will certainly be the subject of court challenges.
Continuing its full court PFAS press, on April 1, 2019, New Jersey unveiled a proposed drinking water standard of 14 parts per trillion (ppt) for PFOA and 13 ppt for PFOS. These proposed drinking water levels are significantly lower than the current U.S. EPA health advisory level of 70 ppt for combined PFOS/PFOA.
---
U.S. EPA continues to be on the hook for damages associated with the Gold King Mine located in San Juan County, Colorado. Several years ago, a contractor working on behalf of U.S. EPA to address environmental impacts associated with a closed gold mine, destroyed a plug holding water trapped inside of the mine, causing the release of approximately three million gallons of mine waste water into Cement Creek, which was a tributary of the Animas River. Although U.S. EPA took responsibility for the incident, it has refused to pay damages incurred as a result of he release, leading to lawsuits being filed by a variety of plaintiffs, including the states of Utah and New Mexico, the Navajo Nation, and affected individuals. Plaintiffs asserted a variety of claims, including claims under CERCLA, RCRA, CWA, and the Federal Tort Claims Act (FCTA).  U.S. EPA filed a motion to dismiss, arguing among other things, that it was entitled to sovereign immunity for damages resulting from an ongoing cleanup effort. 
On February 28, 2019, the federal district court in New Mexico rejected U.S. EPA's claim that it was protected from CERCLA liability on sovereign immunity grounds, noting that at least three circuit courts have found that U.S. EPA can face liability under CERCLA where U. S. EPA's actions in remediating a site are alleged to have caused releases of hazardous wastes. The court also found that plaintiffs' allegations (which included Utah and New Mexico, as well as the Navajo Nation and individuals), if proven, would demonstrate U.S. EPA's liability as an "arranger," "operator," and "transporter" of hazardous substances. Specifically, Plaintiffs stated claims for arranger liability because they "allege that EPA took intentional steps to dispose of a hazardous substance." With respect to operator liability, the court noted that Plaintiffs "allege that EPA managed, directed, or conducted operations specifically related to the pollution, that is, operations having to do with the leakage or disposal of hazardous waste." Finally, regarding transporter liability, Plaintiffs "allege that EPA took steps to drain the mine and treat the water at the site."
With respect to the RCRA, CWA, and FCTA claims, the court concluded that there were disputed issues of fact that precluded the court from being able to grant dismissal of those claims. We will continue to provide updates on this proceeding.
---
In 2016, U.S. EPA established an advisory level of 70 parts per trillion (PPT) for combined perfluorooctanoic acid (PFOA) and perfluorooctane sulfonate (PFOS)-- two of the more commonly found polyfluoroalkyl  substances (PFAS). However, the Agency for Toxic Substances and Disease Registry  (ATSDR) recently suggested that these advisory levels may not be stringent enough, releasing draft risk values earlier in 2018 that are significantly more conservative than the values relied upon by U.S. EPA in 2016.  The ATSDR draft report identifies a minimal risk level for PFOA that equates to approximately 11 ppt and approximately seven ppt for PFOS.
The ATSDR draft report, the issuance of which the White House had sought to delay, has been subject to criticism by both sides of the spectrum, with some questioning the science behind the conclusions reached in the report, while others claim that the draft report doesn't go far enough. The public comment period on the draft report closed on August 20, 2018 and the report has yet to be finalized. 
However, in lieu of waiting for the report to be finalized and/or for U.S. EPA to take further action to revise its current health advisory level, several states have elected to move forward to establish their own regulatory limits for these chemicals. New Jersey and Vermont had taken the lead in adopting more stringent regulatory standards, with New Jersey adopting a 14 ppt limit for PFOA and Vermont adopting a 20 ppt limit for combined PFAS in drinking water. However, these levels were established prior to the release of the draft ATSDR report and a number of other states have since jumped on the regulatory bandwagon. For example, New York's Drinking Water Quality Council recently recommended that New York adopt a 10 ppt limit for PFOA and PFOS. Michigan, which had adopted U.S. EPA's recommended advisory level of 70 ppt, also is in the process of developing more stringent standards for PFAS in drinking water.   
ATSDR has yet to release a time-line for finalizing its draft toxicological profile for PFAS and although U.S. EPA has announced that it intends to evaluate the need for a maximum contaminant level (MCL) for PFOA and PFOS, that is several years away. In the interim, it appears likely that individual states will continue to adopt their own individual regulatory levels for these chemicals in drinking water which will continue to result in a patchwork regulatory framework across the United States. 
---
The director of the Agency for Toxic Substances and Disease Registry (ATSDR), Peter Breysse, continues to defend his agency's minimal risk levels (MRLs) for perfluorinated chemicals that were released in June 2018 as part of a draft toxicological profile. In response to questions posed at a recent Senate hearing, Breysse noted that ATSDR's draft MRLs roughly corresponded to drinking water levels of 14 parts per trillion (ppt) for perfluorooctane sulfonate (PFOS) and 21 ppt for perfluorooctanoic acid (PFOA). Where these levels are exceeded, ATSDR has recommended that residents take steps to lower their exposures and contact state and local authorities. Breysse also recommended that residents consult with physicians and noted that ATSDR has information on its website for physicians to consult regarding exposure risks for these chemicals.
The drinking water levels referenced in the ATSDR toxicological profile (14 ppt for PFOS and 21 ppt for PFOA) correspond generally with regulatory standards implemented in several states, including New Jersey and Vermont, both of which have the lowest regulatory levels for these compounds in the United States. However, the ATSDR MRLs are much stricter than U. S. EPA's drinking water advisory level of 70 ppt.  In addition, many news outlets reported that U.S. EPA had sought to delay ATSDR's issuance of its June 2018 toxicological profile.  Perhaps coincidentally, at about the same time as ATSDR issued its draft report, U.S. EPA announced plans to begin to evaluate the need for a maximum contaminant level (MCL) for PFOA and PFOS. 
Although ATSDR and U.S. EPA continue to work cooperatively (at least on paper) to address PFOA and PFOS at contaminated properties throughout the United States, it remains to be seen how well these agencies will cooperate in setting an MCL for these contaminants.  The agencies' "cooperative" relationship may face choppy waters, especially in light of ATSDR's continued defense of its MRLs and U.S. EPA's skeptical view regarding same.
---
United Airlines became the first U.S. airline to publicly commit to reducing its greenhouse gas emissions (GHG) by 50% by 2050. In a press release issued on September 13, 2018, United Airlines explained that it would achieve that reduction by expanding its use of more sustainable biofuels and by relying on more fuel-efficient aircraft and implementing other operational changes to better conserve fuel. United Airlines' commitment to reduce GHG emissions by 50% by 2020 is consistent with reduction targets established by the International Air Transport Association in May 2018. 
U.S. EPA has yet to regulate GHG emissions from aircraft in the United States, notwithstanding U.S. EPA's July 25, 2016 endangerment finding for GHG emissions from aircraft and U.S. EPA's Advanced Notice of Proposed Rulemaking contemplating adoption of the International Civil Aviation Organization's (ICAO) aviation carbon emission design standards. 
The decision by United Airlines is likely to be followed by other U.S. carriers that have international routes because those carriers will be subject to the ICAO standards when flying internationally.
---
The presence of emerging contaminants such as perfluorinated chemicals (PFOS)  and 1,4-dioxane in drinking water often make the headlines as sampling technologies become more sophisticated and these contaminants are being detected with increasing frequency in drinking water systems across the country. There has been a significant push to compel regulators to set regulatory standards and/or issue health advisories for these emerging contaminants, but the impact that these standards and health advisories have on drinking water systems cannot be ignored.
In reaction to media coverage of these emerging contaminants in drinking water supplies, state regulators have been at the front of the pack in trying to set what are often conflicting standards that may not always reflect the current state of science regarding these contaminants. These state regulations often fail to consider the difficulties that drinking water suppliers face in complying with these standards, especially in instances where there are not established treatment technologies that are capable of treating these contaminants in a cost-effective manner. In addition, when setting health advisories for various contaminants, U.S. EPA typically does not consider the effect of those advisories on drinking water providers.  It is often the case, however, that these providers are pressured either by state regulators and/or the general public to ensure that the drinking water meets these health advisory levels, which are set without regard to whether cost-effective technologies exist that are capable of treating these emerging contaminants.   
Continue reading "Drinking Water Providers Seek Pause in Rush to Set MCLs for Emerging Contaminants" »
---
On May 18, 2018, the Federal Energy Regulatory Commission (FERC) issued an order denying a rehearing request on FERC's prior issuance of a certificate of public convenience and necessity for a natural gas pipeline project for Dominion Transmission. An environmental group had challenged that certificate, arguing in part that FERC failed to adequately consider the upstream and downstream impacts of the project. These upstream and downstream impacts, according to the environmental group, included greenhouse gas (GHG) emissions. FERC, on a party-line vote, concluded that the upstream and downstream GHG impacts of this particular project were not sufficiently causally connected to and/or the reasonable foreseeable effect of the project and therefore fell outside of the scope of the required NEPA analysis.  FERC distinguished its holding with the decision in Sierra Club v. FERC, 867 F.3d 1357 (D.C. Cir. 2017) by noting that in that case, the pipeline project was delivering natural gas to identifiable gas-fired electric generating plants and therefore the downstream use of the gas was foreseeable. 
The Delaware Riverkeeper Network sent a letter to FERC asking it to formally rescind its May 18 order, claiming that FERC's decision was contrary to the requirements of NEPA. This letter, along with similar letters from other environmental groups, are likely precursors to legal challenges to FERC's interpretation of its obligations under NEPA. Notwithstanding the positions being advanced by these environmental groups, FERC continues to review and approve pipeline projects without requiring a detailed analysis of GHG emissions as evidenced by FERC's May 31 approval of the Okeechobee Lateral Project.
---
A recent decision by the U.S. District Court for the District of Alaska rejected efforts by the Center for Biological Diversity (the "Center") to challenge the constitutionality of the Congressional Review Act (CRA). The CRA, which was originally enacted in 1996, allows for Congressional disapproval of rules promulgated by administrative agencies under limited circumstances. Historically, the CRA had been used sporadically, but the current Congress has relied on the CRA on at least 16 occasions to roll back Obama administration regulations, and more CRA resolutions may be on the horizon.
In Center for Biological Diversity v. Zinke, the Center challenged the use of the CRA to invalidate a Department of Interior (DOI) rule which limited certain hunting and fishing practices on Alaskan National Wildlife Refuges. More specifically, the Center argued that the CRA unconstitutionally allowed Congress to alter DOI's authority without using bicameralism and presentment to amend the underlying statutes that gave DOI its authority over the National Wildlife Refuges in Alaska. The Center also argued that the CRA's prohibition on the issuance of a future rule in "substantially the same form" violates the separation of powers doctrine.
The district court dismissed the Center's lawsuit, finding that "Public Law 115-20 was passed by both the House and the Senate and submitted to the President for approval as required by the CRA—which was also passed by both houses of Congress and signed into law by the President. Thus, the requirements of bicameralism and presentment are met and [the Center's] separation of powers concerns fail to state a plausible claim for relief." The court further noted that "[a]ny injury caused by DOI's inability to promulgate a substantially similar rule, in the absence of any assertion that DOI would otherwise do so, is too speculative to constitute a concrete or imminent injury and is insufficient to confer Article III standing." The court also noted that even if the Center could establish an "injury in fact," the Center had not adequately alleged how invalidating the CRA would redress the Center's alleged injuries.
Although the CRA remains in full force and effect, one might wonder whether it will retreat back into the shadows at least until the next administration. The conventional view had been that Congress only has 60 days after a rule takes effect to pass a CRA resolution disapproving it. However, lawmakers in Congress are advancing a more novel interpretation of the CRA to review (and potentially disapprove) older rules (and guidance). If a rule or guidance was not officially "submitted" to Congress for review (and many apparently have not officially been submitted), then the current administration could now submit them for review which would restart the 60-day clock. For example, in April, the Senate voted to disapprove a 2013 Consumer Financial Protection Bureau guidance on auto loan financing. The House has not yet taken action on the resolution. If, however, the guidance were to be disapproved under the CRA, then the effect of that disapproval is that the agency will be unable to enact a "substantially similar" rule or guidance. That is really the true power of the CRA, and word is that members of Congress are reviewing older rules and guidance that could be the target of a CRA resolution. Whether the CRA remains a powerful tool this far into the Trump administration remains to be seen, but one can expect that the Center's constitutional challenge to the CRA is unlikely to be the last.
---
Recent decisions from the Fourth and Ninth Circuits—finding that the Clean Water Act ("CWA") could regulate discharges into groundwater that ultimately migrate into navigable waterways—may prompt U.S. EPA to revisit its position that the CWA applies to discharges from a "point source via ground water that has a direct hydrologic connection to surface water." On April 12, 2018, the Fourth Circuit concluded that a release from pipeline that impacted groundwater that ultimately discharged to a nearby creek could trigger liability under the CWA.  See Upstate Forever v. Kinder Morgan Energy Partners, L.P. (4th Cir. April 12, 2018). This decision follows on the heels of a Ninth Circuit decision affirming a district court's decision allowing a CWA citizen suit to proceed that alleged CWA violations associated with sanitary wastewater discharges through permitted underground injection wells that ultimately discharged into the ocean. See Hawai'i Wildlife Fund v. County of Maui (9th Cir. Feb. 1, 2018). Defendants are likely to seek Supreme Court review of both the Fourth and Ninth Circuit decisions.
Following the Ninth Circuit decision, on February 20, 2018, U.S. EPA issued a notice seeking comment by May 21, 2018 on whether it should review and potentially revise its previous positions on groundwater discharges; specifically, whether it is consistent with the CWA to subject discharges to jurisdictional surface waters via groundwater to CWA permitting. U.S. EPA also is seeking comment on whether some or all of such discharges are addressed adequately through other federal authorities, existing state statutory or regulatory programs, or through other existing federal regulations and permit programs. It will be interesting to see where U.S. EPA ultimately comes out on this issue; U.S. EPA filed an amicus brief urging the Ninth Circuit to affirm the district court's decision that discharges reaching navigable waters through groundwater are covered by the CWA. However, statements in U.S. EPA's request for comments would seem to suggest that U.S. EPA is rethinking its position on this issue.  We will continue to follow and provide updates as this process unfolds. 
---
After almost 30 years having been listed on the NPL, U.S. EPA has removed the surface portion of the 55-acre Pacific Coast Pipeline site from that distinctive list.  Since being added to the NPL in 1989, more than 42,000 cubic yards of contaminated soils have been removed from the site and a multi-layer cap has been installed. The groundwater portion of the site will still remain on the NPL in order to address benzene and protect drinking water and agricultural wells.
One goal of EPA Administrator Pruitt's Superfund Task Force was to improve and expedite site cleanups and accelerate full and partial deletions for sites that meet all applicable requirements. "The partial de-listing of the Pacific Coast Pipeline site is an example of EPA's commitment to accelerate the remediation of contaminated sites and transform them into productive assets for the community," said Pruitt.
Whether this partial NPL deletion is a precursor of U.S. EPA taking a more streamlined approach to CERCLA cleanups remains to be seen, but it would appear to be a step in the right direction.
---
In a win for the White House, a D.C. federal judge dismissed a complaint filed by several public interest groups that challenged President Trump's executive order requiring that two federal regulations be repealed for every new regulation that is promulgated. The lawsuit was dismissed on standing grounds, with the court rejecting the public interest groups' argument that they had both "associational" and "organizational" standing.  
The district court rejected the public interest groups' claim that they had standing because the executive order would unlawfully force federal agencies to delay or scrap rules that protect the groups' concrete interests. The court also rejected the public interest groups' claim that the executive order impinges on the groups' advocacy efforts by forcing them to choose between advocating for new regulations at the cost of losing other beneficial rules. Instead, the court found that the public interest groups had not sufficiently identified particular members who would be harmed. The court also found that the interest groups had not offered any evidence as to whether they had declined or were imminently likely to decline to advocate for a new rule because of the executive order.
The court is still evaluating whether to give the groups leave to amend their complaint or whether the lawsuits should be dismissed outright. Please click here to read the opinion.
---
The White House rolled out its 2019 budget, which includes deep cuts to a number of federal agencies, including U.S. EPA. The proposed 2019 budget seeks to cut approximately $2.5 billion, or 23%, from U.S. EPA's budget, including the elimination of approximately 20% of U.S. EPA's workforce. The proposed budget also seeks to eliminate a number of programs, including programs that provide money to the Energy Star program and to international organizations and countries to fight climate change. Other programs on the cutting block include assistance to fund water system improvements, with significant reductions to the Great Lakes Restoration Initiative and the Chesapeake Bay Program.
The proposed budget places emphasis on the continued elimination of redundant programs and continues to focus on implementing the President's Executive Order on a Comprehensive Plan for Reorganizing the Executive Branch. The Executive Order seeks to streamline U.S. EPA's permit review process and reducing unnecessary burden on the regulated community. 
The budget plan faces a likely uphill battle in Congress with many of the same proposals that were rejected by Congress last year being recycled in the proposed 2019 budget. Please click here to go to U.S. EPA's budget website. 
---
In what should be a wake-up call for companies that ship lithium batteries, the U.S. Transportation Department's Federal Aviation Administration ("FAA") recently levied a $1.1 million civil penalty for alleged violations of DOT shipping regulations. According to the FAA, on June 1, 2016, a Florida-based battery distribution company offered four shipments of 24-volt lithium batteries to FedEx for air transport. One of the batteries is alleged to have caught fire while being transported on a FedEx truck after having been shipped on an aircraft, destroying the truck. FAA contends that the shipped batteries failed both UN and U.S. testing standards, were not equipped to prevent reverse current flow, and were improperly packaged. FAA also alleges that the company did not provide proper training to its employees.
Although the $1.1M penalty has not been finalized, companies that ship lithium should ensure that their shipments are in full compliance with all applicable DOT shipping regulations. The transportation of lithium batteries in aircraft is the subject of ongoing evaluation and scrutiny by the FAA and companies that are deemed to be in violation of these requirements are likely to face significant penalties as evidenced by the $1.1M fine referenced above.