By Steven M. Siros, Co-Chair, Environmental and Workplace Health and Safety Law Practice
On December 18, 2020, U.S. EPA issued its long awaited draft interim guidance on disposal and destruction methods for per- and polyfluoroalkyl substances (PFAS).  The guidance, which U.S. EPA was required to issue pursuant to the National Defense Authorization Act for Fiscal Year 2020, discusses three disposal/destruction technologies—thermal treatment, landfilling and underground injection. 
In discussing these technologies, the guidance acknowledges that it does not address what concentrations of PFAS in wastes, spent products, or other materials or media would necessitate destruction or disposal, noting that other regulatory mechanisms or risk based guidance are more appropriate for establishing such concentrations.  Instead, the guidance is intended to provide information and suggested considerations to assist in evaluating destruction and disposal options for PFAS waste. 
The guidance does not endorse any single technology—rather, the guidance generally discusses the following technologies in order of lower to higher uncertainty in terms of the ability to control the migration of PFAS into the environment during the disposal/destruction process. 
Interim Storage.  Acknowledging that this is not a destruction or disposal method, the guidance notes that interim storage may be an option if the immediate destruction of the PFAS materials is not necessary.  Interim storage (from two to five years) could be relied upon while research continues to minimize uncertainties associated with the other options. 

Permitted Deep Well Injection (Class I).  Underground injection would be limited to liquid-phase waste streams.  However, the guidance notes that there are a limited number of wells and logistical issues could limit the practicability of this option.

Permitted Hazardous Waste Landfills (RCRA Subtitle C).  The guidance notes that RCRA Subtitle C landfills have the most stringent environmental controls in place and therefore have a higher potential to prevent the migration of PFAS into the environment.

Solid Waste Landfills (RCRA Subtitle D) with Composite Liners and Leachate Collection.  These landfills can only receive non-hazardous wastes and therefore have less stringent environmental controls that vary from state to state.

Hazardous Waste Combustors. These consist of commercial incinerators and cement/aggregate kilns that can achieve temperatures and residence times sufficient to break apart the PFAS.  However, the guidance notes that emissions from these combustion sources haven't been adequately characterized to confirm that the PFAS compounds are in fact destroyed.

Other Thermal Treatment.  These consist of carbon reactivation units, sewage sludge incinerators, municipal waste combustors, and thermal oxidizers.  However, the same uncertainties that were referenced in the previous bullet would also apply to these technologies.
The appropriate methodology for dealing with PFAS waste has been subject to controversy with environmental groups such as Sierra Club suing the Department of Defense (DoD) in an effort to prevent DoD from incinerating its stockpile of PFAS-based firefighting foams.  Although U.S. EPA set a 60-day comment period on the interim guidance, U.S EPA could certainly elect to delay issuance of any final guidance to give the new Biden Administration an opportunity to put its imprint on the guidance )especially considering the emphasis that the new administration has placed on PFAS).
We will continue to track this guidance as well other PFAS-related issues on the Corporate Environmental Lawyer blog.
---
By Steven M. Siros, Co-Chair, Environmental and Workplace Health and Safety Law Practice
The Trump administration continues its efforts to issue new regulations in advance of January 20, 2021, with the Department of Energy (DOE) issuing a final rule that will exempt certain liquefied natural gas (LNG) projects from National Environmental Protection Act (NEPA) review.  The final rule, published in the Federal Register on December 4, updates DOE's NEPA implementing procedures with respect to authorizations issued under the Natural Gas Act in accordance with the recent revisions to the NEPA regulations as further described below.
According to DOE, the focus of the new rule is to clarify the scope of DOE's NEPA obligations with respect to LNG projects and more specifically, to eliminate from the scope of DOE's NEPA review potential environmental effects that the agency has no authority to prevent.  Because DOE's discretionary authority under Section 3 of the Natural Gas Act is limited to the authorization of exports of natural gas to non-free trade agreement countries, the rule limits the scope of environmental impacts that DOE must consider to the impacts associated with the marine transport of the LNG commencing at the point of export.    
To that end, the final rule revises DOE's existing Categorical Exclusions (CATEX) to reflect that the only elements of LNG projects subject to NEPA review is the following:
B5.7 Export of natural gas and associated transportation by marine vessel.
Approvals or disapprovals of new authorizations or amendments of existing authorizations to export natural gas under section 3 of the Natural Gas Act and any associated transportation of natural gas by marine vessel.
Based on prior NEPA reviews and technical reports, DOE has determined that the transport of natural gas by marine vessel normally does not pose the potential for significant environmental impacts and therefore qualifies for a CATEX.  As such, the only reason that DOE would be obligated to engage in a NEPA review of a LNG project would be if "extraordinary circumstances" were deemed to be present that could not be mitigated and therefore would preclude DOE's reliance on this CATEX.
The revised CATEX also removes the reference to import authorizations from CATEX B5.7 because DOE has no discretion with respect to such approvals.  Finally, the final rule also removes and reserves CATEX B5.8 and classes of actions C13, D8, D9 because these actions are outside of the scope of DOE's authority or are covered by the revised CATEX B5.7.
Interestingly, although the Federal Energy Regulatory Commission (FERC) has responsibility for approving the construction of LNG export terminals, it has previously declined to analyze the greenhouse emissions associated with such projects, noting that DOE is the appropriate agency to consider such impacts.  However, with DOE now concluding that these projects are categorically excluded from such reviews, it remains to be seen if FERC will reconsider its approach to these operations.
The final rule is scheduled to take effect on January 4, 2021 and it remains to be seen what if any action a new Biden administration might take in response to this rule.  Assuming that the Republicans retain control of the Congress, DOE would be required to go through the formal withdrawal process.  Alternatively, if the Democrats take control of the Senate, the regulation could be repealed pursuant to the Congressional Review Act. 
We will continue to track the Trump administration's ongoing effort to finalize regulations in advance of January 20th as well as efforts by any new administration to rollback these regulations on the Corporate Environmental Lawyer.
---
The chemical industry has received some relief from a November 30th deadline to submit information to U.S. EPA pursuant to the Chemical Data Reporting Rule ("CDR").  Section 8(a) of the Toxic Substances Control Act ("TSCA") authorizes U.S. EPA to promulgate rules pursuant to which manufacturers and processors of chemical substances must maintain records and submit information to U.S. EPA.  To that end, U.S. EPA promulgated the CDR that requires entities that manufacture certain chemicals listed on the TSCA inventory in excess of 25,000 pounds annually (lower thresholds apply for certain listed chemicals) to report basic production information to U.S. EPA every four years.  The 2020 reporting deadline had been November 30, 2020.
U.S. EPA recently revised the CDR to comply with the 2016 TSCA amendments.  These revisions were intended to improve the reliability and usefulness of the data collected and reduce the overall reporting burden on regulated entities.  For example, the revised rule allows for the use of data and processing codes based on those already in use by the Organization for Economic Cooperation and Development.  The rule also incorporates exemptions for certain byproducts and amends the requirements to claim that the submitted data constitutes confidential business information ("CBI") (requiring the upfront substantiation of all CBI claims).    
On October 26th, the American Chemical Council requested a 60-day extension from the November 30th deadline, noting significant technical issues with the electronic CDR submission platform.  Notwithstanding objections from a variety of environmental groups, U.S. EPA has extended the CDR reporting deadline to January 29, 2021.  The extension is good news for the regulated community as it works to compile the substantial information necessary to comply with the CDR requirements. 
We will continue to track and provide updates on the CDR and other reporting obligations for chemical manufacturer on Jenner & Block's Corporate Environmental Lawyer blog.          
---
On October 8, 2020, the Conservation Law Foundation filed a lawsuit challenging a DOJ policy that barred the use of supplemental environmental projects (SEPs) in federal enforcement settlements with private parties.  SEPs have been used since the 1980s and typically involve a project intended to provide some tangible environmental or public health benefit that could not necessarily be compelled by U.S. EPA. 
DOJ, in a March 12, 2020 memorandum, announced that it was terminating its policy of allowing companies to agree to perform SEPs in exchange for reductions in civil penalties in environmental enforcement settlements.  According to DOJ, the practice of using SEPs in lieu of civil penalties violates the Miscellaneous Receipts Act, a statute that prevents cash from legal settlements being diverted from the Treasury to third parties.  As further described in the March 2020 DOJ memorandum, DOJ claims that the SEPs basically substitute payments to third parties for payments to the Treasury, circumventing Congress' Constitutional power of the purse. 
The lawsuit claims that DOJ's conclusion that the use of SEPs violates the Miscellaneous Receipts Act is arbitrary and capricious and otherwise lacks reasoned decision-making.  The lawsuit highlights U.S. EPA's history of using SEPs and its various guidance documents encouraging the use of SEPs in environmental enforcement matters.  The lawsuit asks that the Court declare that DOJ's March 2020 memo violates the Administrative Procedures Act, vacate the memo, and enjoin DOJ from implementing or relying on the memo in the future. . 
We will continue to provide updates on this lawsuit as well as other important environmental, health and safety issues on Jenner & Block's Corporate Environmental Lawyer Blog.
---
On August 30, 2020, the California legislature passed the Toxic Free Cosmetics Act making California the first state to ban certain chemicals from cosmetics.  Governor Newson signed the bill into law on October 1, 2020. The new law amends existing regulatory programs in California and provides that cosmetics containing any of a specific list of 24 chemicals will be considered "adulterated" and therefore unable to be sold in California. The specific list of chemicals includes certain phthalates and formaldehyde. However, the chemicals that have received the most attention are various per- and polyfluoroalkyl (PFAS) substances. Although some states have previously implemented legislation banning certain chemicals in cosmetic products (Minnesota banned formaldehyde in certain children's personal care products; Washington requires that certain chemicals in children's products be reported), California has become the first state to implement such a broad ban on these listed chemicals in cosmetics generally. 
The ban will take effect on January 1, 2025 providing companies with time to take the necessary steps to eliminate any of the 24 listed chemicals from their cosmetic products. Of course, many companies have already taken steps to eliminate these chemicals from their products especially since many of these chemicals are already on California's Proposition 65 list. However, unlike with Proposition 65 where compliance can be demonstrated by the provision of the requisite warnings, the Toxic Free Cosmetics Act will require elimination of these chemicals (with the exception of unavoidable trace quantities). 
We will continue to provide regulatory updates as more states are likely to follow California's lead in regulating these chemicals in various personal care products.
---
On September 14, 2020, the United States Environmental Protection Agency ("U.S. EPA") issued a final rule intended to promote transparency and establish consistent requirements and procedures for the issuance of guidance documents. Consistent with Executive Order 13891 (Promoting the Rule of Law Through Improved Agency Guidance Documents) that directs federal agencies to finalize regulations that "set forth processes and procedures for issuance of guidance documents," U.S. EPA's final rule establishes internal policies and procedures for U.S. EPA's issuance of future guidance documents and codifies the requirement that U.S. EPA maintain an internet portal that identifies all effective, active U.S. EPA guidance documents.
Under this new regulation, all active "guidance documents" shall appear on the U.S. EPA Guidance Portal. The regulation defines a "guidance document" as "an Agency statement of general applicability, intended to have future effect on behavior of regulated parties, that sets forth a policy on a statutory, regulatory, or technical issues, or an interpretation of a statute or regulation." Any guidance document that is not posted to the Guidance Portal is not an active U.S. EPA guidance document and will have no effect except to establish historical facts. However, it is important to note the Guidance Portal is only intended to identify documents meeting the definition of "guidance documents," and documents falling outside of this definition that are not posted to the Guidance Portal may still be in effect. 
The new regulation also provides for public notice and comment for "significant guidance documents," defined as guidance documents determined to be "significant" pursuant to Executive Order 12866 and Executive Order 13891 and includes guidance documents that would have an annual effect on the economy in excess of $100 million or that raise novel legal or policy issues. The regulation provides that U.S. EPA would seek a significance determination from the Office of Information and Regulatory Affairs pursuant to Executive Order 12866. 
Finally, the new regulations establish procedures to allow the public to petition U.S. EPA for modification and/or withdrawal of any active guidance document posted on the Guidance Portal. In addition, in response to comments that the new rule will allow U.S. EPA to quietly rescind previously issued guidance by simply not posting the guidance on the Guidance Portal, the new regulations also establish a formal mechanism to allow the public to request that a rescinded guidance document be reinstated and added to the Guidance Portal.
---
By Leah Song and Steven Siros
On August 18, 2020, the Center for Biological Diversity, Waterkeeper Alliance, Inc., and Riverkeeper, Inc. ("Conservation Groups") filed a new lawsuit in the U.S. District Court for the Southern District of New York against the U.S. Environmental Protection Agency and Administrator Wheeler ("EPA") for failing to comply with their mandatory duties under the Endangered Species Act ("ESA") in connection with promulgation of EPA's COVID-19 enforcement discretion policy. More specifically, the Conservation Groups argued that the EPA failed to "initiate and complete ESA Section 7 consultation to ensure that EPA's actions in response to the COVID-19 pandemic," as described in the March 26, 2020 "COVID-19 Implications for EPA's Enforcement and Compliance Assurance Program" ("Temporary Enforcement Policy"), would not jeopardize any listed species or their habitats. An analysis of the Temporary Enforcement Policy can be found at Jenner & Block's Corporate Environmental Lawyer blog here.
Other environmental groups had previously challenged EPA's Temporary Enforcement Policy, claiming that EPA was unreasonably delaying its response to a petition filed by the groups requesting that EPA issue an emergency rule requiring written notice from regulated entities that elect to suspend required environmental reporting and/or monitoring due to the COVID-19 pandemic. On July 8, 2020, Judge McMahon of the United States District Court for the Southern District of New York ruled that the Natural Resources Defense Counsel and other environmental organizations failed to show that they were injured by EPA's purported "unreasonable delay" and therefore granted summary judgment in favor of EPA.  
In this latest lawsuit, the Conservation Groups claim that EPA failed to engage in a required ESA Section 7 consultation prior to promulgating its Temporary Enforcement Policy. Notwithstanding that EPA's Temporary Enforcement Policy explicitly states that regulated entities should "make every effort to comply with their environmental compliance obligations" and merely provides guidance on how EPA's plans to exercise its long-held enforcement discretion in light of the challenges posed by the COVID-19 pandemic, the Conservation Groups' complaint explains how the regulatory programs affected by the Temporary Enforcement Policy implicate the interests of listed species and their habitat as those programs are "intended to limit pollution and prevent adverse environmental harm." For example, the complaint asserts that suspension of Clean Water Act's National Pollutant Discharge Elimination System ("NPDES") effluent sampling program "potentially affects listed species and critical habitats by allowing unmonitored and unreported (and hence unrestricted) contamination of waterways such species depend on."
The Section 7 consultation process is meant to "insure that any action authorized, funded, or carried out by such agency . . . is not likely to jeopardize the continued existence of any endangered species or threatened species or result in the destruction or adverse modification of habitat of such species which is determined . . . to be critical." 16 U.S.C. § 1536(a)(2). The Section 7 consultation process must be initiated at "the earliest possible time" for any project that "may affect" listed species. 50 C.F.R. § 402.14(a). The Conservation Groups allege that the Temporary Enforcement Policy "clearly meets the ESA's 'may affect' threshold for triggering the agency's Section 7 consultation obligations." While the Conservation Groups recognized the unique challenges posed by COVID-19, they stated "this does not mean that EPA may simply ignore its vitally important, and legally required, ESA Section 7 duties and disregard potential impacts on imperiled species and their critical habitats." They argue there is no evidence that the EPA undertook Section 7 consultation with the U.S. Fish and Wildlife Service or the National Marine Fisheries Service, or even followed the emergency consultation process provided for in the ESA.
EPA announced that it will terminate its reliance on the Temporary Enforcement Policy on August 31, 2020 (although EPA stated that the termination in no way limits its ability to exercise enforcement discretion on a case-by-case basis). EPA's termination announcement was previously discussed on Jenner & Block's Corporate Environmental Lawyer blog here. In light of EPA's announcement, several State Attorneys Generals that had also filed a complaint challenged EPA's Temporary Enforcement Policy indicated that they intend to dismiss their lawsuit so long as EPA terminates its reliance on the policy on or before August 31st. In an attempt to preempt what is likely to be a motion to dismiss on mootness grounds, the Conservation Groups allege that "there is no assurance that the policy will be rescinded by that date, particularly given the recent surge in COVID-19 cases," and that their case should therefore be allowed to proceed.
Please feel free to contact the authors with questions or for further information. For regular updates about the impact of COVID‑19 in the workplace and on business generally, please visit Jenner & Block's Corporate Environmental Lawyer blog and Jenner & Block's COVID‑19 Resource Center.
---
On July 30, 2020, New York's Public Health and Planning Council voted to establish maximum contaminant levels (MCLs) for PFOA and PFOS, two of the more common per- and polyfluoroalkyl substances known as PFAS.    The MCL for both PFOA and PFOS was set at 10 parts per trillion (ppt) and once approved by the state's Health Commissioner, public water systems serving 10,000 people or more will be required to start testing for these compounds within 60 days of the date the regulations are published in the New York State Register.  Systems serving between 3,300 and 9,999 person would have to begin testing within 90 days, while all other systems would need to begin testing within six months.  In conjunction with setting the PFAS MCL, New York also set a 1 part per billion MCL for 1,4-dioxane, another emerging contaminant.
The most immediate impact of the new MCLs will be the testing obligation it imposes on drinking water providers.  If these contaminants are detected in drinking water above the MCL, the drinking water provider will be required to notify its consumers and develop a plan to address the MCL exceedances.  Although New York has historically provided grants to assist municipalities in addressing these types of emerging contaminants, these grants are unlikely to be sufficient in light of the wide-spread testing that will now be required.  As such, one can likely expect a substantial increase in litigation as municipalities aggressively look to shift the burden of paying for these remedial measures from ratepayers to manufacturing and/or other industrial operations that may have contributed to the presence of these contaminants in the environment.  
---
On June 22, 2020, U.S. EPA issued a final TSCA significant new use rule (SNUR) for long-chain perfluoroalkyl carboxylate (LCPFAC) and perfluoroalkyl sulfonate (PFAS) chemical substances. Specifically, the SNUR designates as a significant new use manufacturing (including importing) or processing of (i) an identified subset of LCPFAC chemical substances for any use that was not ongoing as of December 15, 2015 and (ii) for all other LCPFAC chemical substances for which there were no ongoing uses as of January 21, 2015. 
The SNUR also makes inapplicable the exemption for persons who import LCPFAC chemical substances as part of the surface coating on articles (note that the SNUR narrows the scope of affected articles from all imported articles to only those articles that contain such a substance in a surface coating). The SNUR also makes inapplicable the exemption for persons who import PFAS chemical substances in carpets. Persons subject to this SNUR would be required to provide notification to U.S. EPA prior to manufacturing or importing these chemical substances which notification would trigger U.S. EPA's TSCA review and evaluation of the intended use. 
The final SNUR did drop two controversial provisions that would have provided a "de minimis" exemption below which notification would not be required and a "safe harbor" provision that would have allowed article importers to avoid enforcement action if they could demonstrate that their use was ongoing prior to the rule's effective date. 
In response to comments submitted on the proposed "safe harbor" provisions, U.S EPA noted that "[a] safe harbor approach undermines the regulatory process for what uses are allowed by permitting a manufacturer to claim a use was ongoing at the time the SNUR was issued" especially since manufacturers and/or importers were put on notice of the proposed SNUR five years ago. 
With respect to the proposed "de minimis" threshold for articles before the notification requirements would kick in, U.S. EPA  noted while it was not establishing a de minimis threshold in the final rule, U.S. EPA stated that it "will, however, continue to engage with interested stakeholders on this issue and continue to consider whether guidance for applying this standard may be appropriate in the future, whether as a general matter or, for instance, as applied to specific categories of substances or potential exposures."
The SNUR will take effect 60 days after official publication in the Federal Register. 
---
Under Section 401 of the Clean Water Act ("CWA"), projects requiring federal permits or licenses that have the potential to result in point source discharge into waters of the United States must obtain a Section 401 water quality certification evidencing compliance with applicable state water quality standards.  Until this state certification is received, a project can't obtain its federal permit or license. 
In response to claims that the states are unreasonably delaying Section 401 certifications and/or imposing requirements that go beyond the mandates of the CWA, U.S. EPA has issued a final rule clarifying the time period for states these certification reviews and limiting the conditions that can be imposed on a project as part of this certification process.  In a press release accompanying the final rule, U.S. EPA Administrator Andrew Wheeler stated that "EPA is returning the Clean Water Act certification process under Section 401 from its original purpose, which is to review potential impacts from discharges from federally permitted projects may have on water resources, not to indefinitely delay or block critically important infrastructure." 
Section 401 of the CWA requires certifying authorities to act on Section 401 certification requests within a "reasonable period of time" that shall not exceed one  year.  33 U.S.C. 1341(a)(1).  Federal licensing and permitting agencies are tasked in the final rule with establishing what constitutes a "reasonable period of time either categorically or on a case-by-case basis" but in no circumstances can the period exceed one year.  40 CFR § 121.6.    The final rule provides that the "reasonable period of time" starts to run once the certifying agency receives a "certification request" as opposed to running once the certifying authority deems the application or request "complete" as had been the historical practice.  
The final rule also clarifies that the state review is limited to ensuring compliance with water quality standards as opposed to addressing non-water quality related considerations  For example, U.S. EPA noted that certifying authorities have "on occasion required in a certification condition the construction of biking and hiking trails … and the creation of public access for fishing along waters of the United States."  Certifying authorities have also attempted to address air emission and transportation effects as part of the certification process.  U.S. EPA's final rule specifically states that the Section 401 certification "is limited to assuring that a discharge from a Federally licensed or permitted activity will comply with water quality requirements."  40 CFR  § 121.3.
Within this "reasonable time period" set by the permitting agency, certifying authorities can grant, grant with conditions or deny certification requests.  40 CFR § 121.7.  Certifying authorities may also waive the certification requirement, either expressly or by failing to act.  40 CFR § 121.9.  Section 401 certifications must include supporting information for each condition, including a statement explaining why the condition is necessary to assure that the discharge will comply with state water quality requirements.  Denials must state the reasons for denial, including the specific water quality requirements with which the discharge will not comply, and if the denial is for insufficient information, the denial must describe the specific information that would be required.  In the event that a certifying authority fails to comply with the procedural requirements governing the certification process, the final rule allows the permitting agency to deem that the certifying agency has waived its certification rights.  40 CFR § 121.9(a)(2). 
U.S. EPA's final rule has been praised by industry groups with the American Petroleum Institute issuing a statement that " the addition of a well-defined timeline and review process will provide certainty to operators as they develop infrastructure projects that meet state water quality standards."  The Natural Resources Defense Council, on the other hand, issued a statement claiming that the new rule "makes a mockery of this EPA's claimed respect for cooperative federalism." 
Please feel to contact the author with questions or for further information. For regular updates on breaking environmental, health and safety issues, please visit Jenner & Block's Corporate Environmental Lawyer Blog.
---
By Leah M. Song
On May 19, 2020, the President issued an executive order titled "Regulatory Relief to Support Economic Recovery" ("Executive Order"). The Executive Order seeks to "overcome the effects the virus has had on [the] economy"  and to that end, directs agencies and executive departments to "continue to remove barriers to the greatest engine ever known: the innovation, initiative and drive of the American people."  To do so, executive departments and agencies are encouraged and directed to take appropriate action.
The Executive Order directs agencies to respond to the economic consequences of COVID‑19 by "rescinding, modifying, waiving, or providing exemptions from regulations and other requirements that may inhibit economic recovery."  Agencies are directed, "to use, to the fullest extent possible and consistent with applicable law, any emergency authorities" to support the economic response to COVID-19. Agencies are charged with identifying "regulatory standards that may inhibit economic recovery" and take appropriate action to promote job creation and economic growth. This includes issuing proposed rules, exempting persons or entities from requirements, exercising appropriate temporary enforcement discretion or temporary time extensions.
The Executive Order further instructs agencies to provide compliance assistance for regulated entities and to "accelerate procedures by which a regulated person or entity may receive a pre-enforcement ruling." Agencies should consider enforcement discretion policies for those that "have attempted in reasonable good faith to comply with applicable statutory and regulatory standards." Additionally, the Executive Order emphasized that agencies should "consider the principles of fairness" and "revise their procedures and practices in light of them." The Executive Order recommends that agencies review regulatory standards and "determine which, if any, would promote economic recovery if made permanent."
Consistent with this Executive Order, the Environmental Protection Agency ("EPA") has previously issued a COVID-19-related policy regarding EPA's decision to exercise enforcement discretion with respect to non-compliance with certain environmental requirements (this enforcement policy was the subject of a prior Corporate Environmental blog).  Although EPA's enforcement discretion policy has been challenged by several states and environmental organizations, the Executive Order would seem to diminish the likelihood that EPA will rescind its enforcement discretion policy in the near term. 
Please feel free to contact the author with questions or for further information. For regular updates about the impact of COVID‑19 in the workplace and on business generally, please visit Jenner & Block's Corporate Environmental Lawyer blog and Jenner & Block's COVID‑19 Resource Center.
---
As discussed in more detail in a previous blog, on February 20, 2020, the U.S. Environmental Protection Agency ("U.S. EPA") announced that it was seeking public comments on its preliminary regulatory determination that seeks to implement regulatory limits for Per- and Polyfluoroalkyl Substances (PFAS) in public drinking water across the United States.  The regulatory determination is a key step in the creation of a Maximum Contamination Level ("MCL") that will act to limit the quantity of PFAS permitted in public drinking water. 
In its preliminary regulatory determination, U.S. EPA proposes setting MCL levels for two PFAS substances, perfluorooctanoic acid (PFOA) and perfluorooctane sulfonate (PFOS), which EPA has determined meet the statutory criteria to become regulated contaminants under the Safe Drinking Water Act.  To meet this criteria, U.S. EPA had to find that: (1) the consumption of PFOS and PFOA may result in adverse health effects; (2) PFOS and PFOA have been identified in public water supplies at frequencies and levels sufficient to cause a public health concern; and (3) that new regulation presents a meaningful opportunity to reduce the health risks posed by PFOS and PFOA.
The Association of Metropolitan Water Agencies and the American Water Works Association (collectively "AMWA") submitted comments that were supportive of setting an MCL for PFOS and PFOA. In addition to targeting PFOA and PFOS, the AMWA recommended that U. S. EPA also include four other long-chain PFAS compounds in its regulatory determination. AMWA also recommended that U.S. EPA "thoroughly consider state standards and guidelines with significantly lower PFAS levels that [U.S. EPA's] Health Advisory Level (HAL) of 70 parts per trillion (ppt) for combined concentrations of PFOA and PFOS."
The AMWA also requested that U.S. EPA extend the comment period an additional 30 days to allow the AMWA to more fully engage with its members and to provide more meaningful and comprehensive comments on the proposal. To that end, U.S. EPA has now agreed to extend the comment period an additional 30 days May 10th to June 10th.
---
By Steven M. Siros and Matthew G. Lawson
On Monday, April 20, 2020, the United States Supreme Court issued a key opinion regarding the preclusive effect of the Comprehensive Environmental Response, Compensation and Recovery Act (CERCLA), 42 U.S.C. Section 9601, on state common law remedies within Superfund Sites.  In Atlantic Richfield v. Christian, Case No. 17-1498, the Supreme Court affirmed in part and vacated in part a decision by the Montana Supreme Court that "restoration claims" asserted by private property owners could go forward against a potentially responsible party (PRP) that had previously settled its CERCLA liability with the United States Environmental Protection Agency (USEPA). 
The case involves the Anaconda Smelter Site, a Superfund site covering 300 square miles of property contaminated by historical smelter and ore processing operations.  In 1983, USEPA identified Atlantic Richfield Co. as a PRP for the site's contamination and the parties entered into a settlement agreement that required Atlantic Richfield to investigate and remediate the site under the oversight of USEPA.  In the 37 years since, USEPA has managed an extensive cleanup at the site, which included the removal of 10 million cubic yards of contaminated soil and capping in place an additional 500 million cubic yards of waste over 5,000 acres.  Atlantic Richfield estimates that it has spent approximately $450 Million USD remediating the site and that its cleanup is nearly complete. 
However, the USEPA-mandated cleanup standards were deemed insufficient by a number of local landowners who allege that their properties remain damaged by Atlantic Richfield's contamination.  The landowners asserted common law tort claims against Atlantic Richfield seeking funds to remediate their properties—located within the Superfund Site—beyond the levels required by the USEPA-approved remedy.  For example, the plaintiffs sought funding to remediate arsenic levels in their properties' soil to a level of 15 parts per million, rather than the 250 parts per million limit approved by USEPA.  In total, the additional cleanup efforts sought by plaintiffs are estimated to cost Atlantic Richfield an additional $50 to $58 million in cleanup costs.  Following the Montana Supreme Court's holding that the landowner's restitution claims could proceed in spite of Atlantic Richfield's settlement with USEPA and the ongoing cleanup effort, Atlantic Richfield appealed the issue to the Supreme Court.
Continue reading "Supreme Court issues Landmark CERCLA Ruling Finding that State Law Challenges to USEPA Cleanup Can Be Raised in State Court (But Plaintiffs Still Lose)" »
---
By Steven M. Siros and Leah M. Song 
The Illinois Environmental Protection Agency ("IEPA") posted a Compliance Expectations Statement (the "Statement") as guidance during the COVID-19 crisis. As discussed in the Jenner & Block Corporate Environmental Lawyer previous blog post, the United States Environmental Protection Agency ("U.S. EPA") recently issued its own temporary guidance regarding exercise of its enforcement discretion during the COVID-19 situation. U.S. EPA acknowledged that the individual states should issue their own guidance based on each state's specific COVID-19 situation. Consistent with that guidance, IEPA issued its Statement.
Importantly, IEPA's Statement is not intended to be used as a "get out of jail" card. At the beginning, the Statement specifically notes that "[a]ll regulated entities are expected to take every possible step to ensure ongoing compliance with environmental requirements, including all terms and conditions contained in permits, so that all regulated facilities or activities are operated and maintained in a manner safe for human health and the environment." However, if a regulated entity is unable to comply with environmental requirements because of Governor Pritzker's Executive Order 2020-10 and disaster proclamations, IEPA acknowledges that enforcement discretion may be appropriate.
IEPA acknowledges that it will exercise enforcement discretion in "situations brought on by, and directly related to, responses to COVID-19 that will not create or result in harm or risk to human health or the environment." These situations will be "considered on a case-by-case basis" and will involve "interaction between the regulated entity and the Agency prior to the potential noncompliance to allow full discussion of the circumstances." Compliance will be expected as soon as possible following the easing of COVID-19 restrictions.
Notably, this approach does not extend to critical infrastructure, such as drinking water or wastewater facilities, nor will it allow for any practice, action, or event that could create or result in harm or risk to human health or the environment.
The key takeaway for regulated entities with respect to the IEPA Statement, U.S. EPA's temporary guidance, and other similar state guidance relating to enforcement discretion in connection with the COVID-19 situation is to communicate early and often with the regulators. As a general matter, it has been our experience that most state regulators are willing to work with regulated entities to streamline reporting and/or other obligations so long as that streamlining process does not result in an increased risk of harm to human health or the environment.  
Jenner & Block's Corporate Environmental Lawyer will continue to update on these matters, as well as other important COVID-19 related guidance, as they unfold.
---
By Steven M. Siros and Leah M. Song
Building on its  March 26, 2020 temporary enforcement policy, on April 10, 2020, the U.S. Environmental Protection Agency ("EPA") issued its interim guidance regarding new or ongoing cleanup activities during the COVID-19 situation.
The interim guidance focuses on decision making at emergency response and longer term cleanups sites where EPA is the lead agency or has direct oversight of, or responsibility for, the cleanup work. This includes, but is not limited to, Superfund cleanups, Resource Conservation and Recovery Act (RCRA) corrective actions, Toxic Substance and Control Act PCB cleanups, Oil Pollution Act spill responses, and Underground Storage Tank Program actions.
Discretion Vested With the Individual Regions
In general, the interim guidance vests each EPA Region with the authority to make site-specific decisions taking into consideration the possible impact of COVID-19 on sites, surrounding communities, EPA personnel, and response/cleanup partners. Importantly, at sites where the Region determines that work should move forward, the Region is charged with reviewing each site's health and safety plan ("HASP") to ensure that it appropriately incorporates CDC's and other relevant COVID-19 guidelines.
Key Factors For Making Site Work Decisions
The interim guidance outlines a series of site-specific factors that should guide Region's when making determinations as to whether field response actions will continue, be reduced, or be paused. When making this assessment, Regions are directed to consider all relevant site-specific factors, including but not limited to (i) the safety and availability of work crews, EPA, state or tribal staff; (ii) the critical nature of the work; (iii) logistical challenges (e.g., transportation, lodging, availability of meals, etc.); and (iv) other factors particular to a site.
Factors that would support continuing site work include where:
a failure to continue response actions would likely pose an imminent and substantial endangerment to human health or the environment, and whether it is practical to continue such actions; and
maintaining any response actions would lead to a reduction in human health risk/exposure within the ensuing six months.
Factors that would support a pause in work include:
work that would not provide near-term reduction in human health risk could be more strongly considered for delay, suspension, or rescheduling of site work;
state, tribal or local health officials have requested a stoppage;
any workers have tested positive for or exhibited symptoms of COVID-19;
workers may closely interact with high-risk groups or those under quarantine;
contractors are not able to work due to state, tribal or local travel restrictions or medical quarantine; and
workers can't maintain proper social distancing.
According to EPA, as of April 1st, EPA has reduced or paused on-site construction work at approximately 34 EPA or PRP-lead Superfund National Priority List sites, or 12% of all EPA sites with ongoing remedial actions, due to the evolving situation with COVID-19.
With respect to non-field work, given that much of the work to advance cleanup of sites is performed away from sites, to the extent possible, the interim guidance notes that this work should continue. Important work can be conducted virtually and represent opportunities to make progress on primary activities like investigation reports (including pre-NPL work), modeling, negotiations between the parties, decision documents, cleanup documentation, workplans, progress reports, and maintaining compliance with obligations such as financial assurance.
Interim Guidance Does Not Extend Compliance Deadlines
Importantly, the interim guidance does not excuse a parties' compliance obligations under consent decrees or similar enforcement instruments. Instead, parties are directed to review the governing enforcement instrument, including provisions allowing for adjustments to schedules to be made at the discretion of EPA's project manager and/or force majeure provisions, for directions on providing the requisite notice and other information described in the provisions. For further discussion regarding these types of provisions in enforcement instruments, please see our earlier blog titled "Does Environmental Investigation and Remediation Continue Despite COVID-19 Business Restrictions and Social Distancing."
Jenner & Block's Corporate Environmental Lawyer will continue to update on these matters, as well as other important COVID-19 related guidance, as they unfold.
---
 By Leah M. Song and Steven M. Siros
On March 26, 2020, the U.S. Environmental Protection Agency ("EPA") announced a temporary policy regarding EPA enforcement of environmental legal obligations during the COVID-19 pandemic. EPA Administrator Andrew Wheeler stated that the "EPA is committed to protecting human health and the environment, but recognizes challenges resulting from efforts to protect workers and the public from COVID-19 may directly impact the ability of regulated facilities to meet all federal regulatory requirements."
This temporary enforcement discretion policy applies to civil violations during the COVID-19 outbreak. To clarify, the policy does not apply to: a) any criminal violations or conditions of probation in criminal sentences, b) activities that are carried out under Superfund and RCRA Corrective Action enforcement instruments, and c) imports. Additionally, the policy does not relieve any entity from preventing, responding to, or reporting accidental releases.
The temporary policy makes it clear that the EPA expects regulated facilities to comply with regulatory requirements, where reasonably practicable, and to return to compliance as quickly as possible. To be eligible for enforcement discretion, the policy also requires facilities to document decisions made to prevent or mitigate noncompliance and demonstrate how the noncompliance was caused by the COVID-19 pandemic.
The policy addresses different categories of noncompliance differently and is broken into the following sections:
Continue reading "EPA's Temporary Enforcement Discretion Policy for COVID-19 Pandemic" »
---
By: Alexander J. Bandza, Steven M. Siros, and Gabrielle Sigel
As the United States rapidly transitions to working from home (when possible) companies involved in environmental investigations or remediation work must determine whether such field or other work could, should, or must continue in the days, weeks, and months ahead. The world is pivoting to tackle COVID-19, a public health crisis, and many of the "essential services" exempted from stay-at-home/shelter-in-place orders ("Restriction Orders") include work involving public health and safety, as well as critical infrastructure services. Therefore, any person with ongoing environmental investigation and remediation work ("environmental field work") has to consider whether that work would be or should be included in the category of "essential services."
From a policy standpoint, whether environmental field work should be considered "essential" requires an evaluation of the people and the environment potentially put at risk, the likelihood of that risk, and the resources the work uses. Continuation of environmental field work may benefit public health and the environment, but it also is occurring at some cost to public health and safety. For example, environmental projects use personal protective equipment ("PPE") and laboratory equipment and personnel that may be able to be allocated to medical and other scientific research needs. Furthermore, some environmental field work requires close human contact and, at a minimum, will require travel to work and other activities that the Restriction Orders and federal and CDC guidelines are seeking to avoid. In addition, environmental contractors may not be able to perform work if key personnel are not available to work due to travel restrictions, health impacts, or family obligations. Thus, the consideration of whether environmental field work should continue during the COVID-19 crisis requires weighing complex public health and safety needs and risks.
To help those considering whether and how to continue environmental field work, evaluate the following:
(1)     Am I allowed to do the environmental field work under a state or local COVID-19 Restriction Order?
(2)     If I cannot continue under a Restriction Order or for other reasons, how do I protect my company's interests to avoid penalties and other liabilities under the consent decrees, administrative orders, or various other agreements with or regulations imposed by state and federal environmental agencies; and
(3)     If I am allowed to or required to continue the work, what regulations pertain to how to do the work safely?
1.    AM I ALLOWED TO DO THE WORK UNDER A RESTRICTION ORDER?
As of the time of publication of this alert, there are no federal mandates or executive orders requiring business shutdowns or mandatory quarantines. However, many states, counties, and municipalities are issuing executive orders closing non-essential businesses and limiting gatherings of people.
    a.    State-Level COVID-19 Executive Orders
Each of these state and local mandates exempt "essential businesses" and the specific definition of an essential business varies from state to state. As a general rule, however, "essential businesses" are those that promote public safety, health, and welfare. Here are examples of several of the first state directives.    
California: On March 19, 2020, Governor Newsom issued Executive Order N-33-20 requiring California residents to remain at home unless they are involved in 16 critical infrastructure sectors. These 16 critical infrastructure sectors were designated by the Department of Homeland Security and include the water and wastewater systems sector that is responsible for ensuring the supply of safe drinking water and wastewater treatment and service.  
Illinois: On March 20, 2020, Governor Pritzker issued Executive Order 2020-10 requiring Illinois residents to remain in their homes to prevent the spread of COVID-19. The order specifically exempts "essential government functions", "essential businesses and operations", and "essential infrastructure activities." Essential infrastructure activities include operation and maintenance of utilities, including water, sewer, and gas, and solid waste and recycling collection and removal and essential businesses and operations includes construction related activities.
New York: On March 20, 2020, Governor Cuomo issued an Executive Order (referred to as Pause, standing for Policies Assure Uniform Safety for Everyone), requiring that as of 8 p.m. on March 22, all non-essential businesses must ensure that their workforce works remotely. Exempt "Essential businesses" include essential infrastructure (including utilities and construction); essential services (including trash collection, mail, and shipping services; news media; banks and related financial institutions); sanitation and essential operations of residences or other essential businesses; and vendors that provide essential services or products (including services needed to ensure the continuing operation of government agencies and provide for the health, safety, and welfare of the public).
New Jersey: On March 21, 2020, Governor Murphy issued Executive Order 107 requiring that New Jersey residents remain in their homes and requiring that all "non-essential businesses" close. A previously issued executive order (Executive Order No. 104) defined "essential businesses" to include "grocery/food stores, pharmacies, medical supply stores, gas stations, healthcare facilities and ancillary stores within healthcare facilities." All gatherings within the state are limited to 50 persons or fewer, except for "normal operations at airports, bus and train stations, medical facilities, office environments, factories, assemblages for the purpose of industrial or manufacturing work, construction sites, mass transit, or the purchase of groceries or consumer goods."
In addition to these states, many other states have either implemented similar orders (including Connecticut, Delaware, and Louisiana) or likely will do so in the coming weeks. While expressly mentioning critical sectors such as health care, police and fire, and grocery stores, the orders do not squarely address whether environmental field work constitutes "essential businesses" subject to these exemptions. However, environmental field work logically could be included under the categories used to describe "essential business," particularly because many of the environmental statutes requiring such work expressly state that the work is being ordered or conducted to protect human health and the environment.
    b.    Federal (U.S. EPA) Environmental Agency Guidance
The White House has issued Coronavirus Response Guidelines, "15 Days to Slow the Spread," including a statement that if you work in one of the 16 "critical infrastructure industries" as defined by the Department of Homeland Security, you have a "special responsibility" to continue to work.
As of this publication, U.S. EPA has not released public guidance on whether ongoing or new site cleanups and/or site investigations would constitute "critical infrastructure industry." At least to some degree, that determination is likely to be a site-specific, based on the unique circumstances of each site and, as further discussed below, the language of the agency orders or agreements which govern the environmental field work. It is likely that in the coming weeks, U.S. EPA will provide further guidance on assessing whether site cleanup activities constitute "critical infrastructure industry" exempt from the various Restriction Orders. One issue that may need to be resolved in the future relates to potential conflicts in federal and state guidance regarding what constitutes an "essential service." Such issues could be addressed via federal and state cooperation agreements in the event of possible conflicts between federal and state directives.
    c.    State Environmental Agency Guidance
At least one state environmental regulatory agency has provided guidance directly on this issue. On March 20, 2020, the California State Resources Water Control Board, which generally has jurisdiction over impacted groundwater in California, published a Guidance Document that states:
Please be aware that timely compliance by the regulated community with all Water Board orders and other requirements (including regulations, permits, contractual obligations, primacy delegations, and funding conditions) is generally considered to be an essential function during the COVID-19 response. As a result, the Water Boards consider compliance with board-established orders and other requirements to be within the essential activities, essential governmental functions, or comparable exceptions to shelter-in-place directives provided by local public health officials.   
It is likely that similar guidance will be issued in the coming weeks by other state regulatory agencies.
2.    IF I CANNOT CONTINUE THE WORK UNDER A RESTRICTION ORDER OR OTHERWISE, HOW COULD I PROTECT MY COMPANY'S INTERESTS TO AVOID PENALTIES OR OTHER LIABILITIES?
Those responsible for ongoing environmental field work should carefully evaluate the governing consent decrees, administrative orders, or other agreements with state and federal environmental agencies, and private parties, under which they are performing environmental field work. The agreements may well have force majeure and other clauses addressing delays in the work.
For example, under the current federal model remedial design/remedial action (RD/RA) judicial consent decrees with potentially responsible parties ("PRPs") under sections 106, 107 and 122 of CERCLA, PRPs have both covenanted not to sue the United States and agreed to indemnify the same for "claims on account of construction delays." There are additional stipulated penalty provisions. Therefore, companies must act pursuant to the force majeure provisions to avoid these claims and stipulated penalties. Force majeure is defined as "any event arising from causes beyond the control of [PRPs], of any entity controlled by [PRPs], or of [PRPs]' contractors that delays or prevents the performance of any obligation under this [consent decree] despite [PRPs]' best efforts to fulfill the obligation."
Relying on these provisions involves:
Notifying "EPA's Project Coordinator orally or, in his or her absence, EPA's Alternate Project Coordinator or, in the event both of EPA's designated representatives are unavailable, the Director of the Waste Management Division" in that specific U.S. EPA Region within a stipulated period of days (the period of days may vary under each consent decree).
Providing in writing to U.S. EPA "an explanation and description of the reasons for the delay; the anticipated duration of the delay; all actions taken or to be taken to prevent or minimize the delay; a schedule for implementation of any measures to be taken to prevent or mitigate the delay or the effect of the delay; [the PRP's] rationale for attributing such delay to a force majeure; and a statement as to whether, in the opinion of [the PRP], such event may cause or contribute to an endangerment to public health or welfare, or the environment" within a stipulated period of days (the period of days likely varies under each consent decree).
Providing with the above writing "all available documentation supporting their claim that the delay was attributable to a force majeure."
U.S. EPA is then to provide notice of its decision, which if U.S. EPA rejects the force majeure claim, the responsible parties must provide notice within 15 days of U.S. EPA's decision to avail themselves of the model consent decree's dispute resolution provision. The federal Model Administrative Settlement Agreement and Order on Consent for Removal Actions contains similar obligations and provisions.
It is thus plain that responsible parties conducting environmental field work should be prepared to contact U.S. EPA or state regulators orally as soon as practicable to determine their views on the necessity of the work and if there is disagreement about the same, begin to "paper the file" on the necessary force majeure documentation in the time frames provided in the governing consent decrees, administrative orders, or various other agreements with state and federal environmental agencies.
For sites that are in the early investigation stages, regulators may agree to a temporary pause in site investigations. For sites that are currently undergoing remedial measures, the determination on whether work should continue is again likely to be fact dependent. For example, a site with an ongoing groundwater treatment system that is being operated to protect a drinking water source is likely to be deemed an essential activity. For a site where the remedial measures involve excavating impacted soils that are not immediately affecting groundwater sources, it may be the case that the regulators determine that certain activities are not "essential" and can be temporarily paused or scaled back.
Even if the decision is made to proceed with the work, other circumstances may preclude or significantly impair the ability to do the work. For example, it may be difficult to obtain necessary supplies and/or vendors to perform these services. To the extent that wastes are generated in the course of doing this work, can these wastes be managed and disposed of in a timely manner? These are all issues that should be discussed with the regulators or private parties requiring the work.
3.    IF I CONTINUE THE WORK, HOW CAN I DO IT SAFELY?
Once a decision is made that environmental field work is "essential" and must proceed to at least some degree, special care must be taken to ensure that the work is performed safely given additional risks imposed by COVID-19.  On March 9, 2020, the federal Occupational Safety and Health Administration ("OSHA") issued its Guidance on Preparing Workplaces for COVID-19 that was the subject of a previous client alert.  This OSHA guidance outlines recommended steps that employers should take to protect workers, using OSHA's "hierarchy of controls" framework for addressing workplace risks (i.e., engineering controls, followed by administrative controls, safe work practices, and PPE.  It is also prudent for all entities at the site to consider what steps they will take if they learn that one of the workers has become exposed to the novel coronavirus or contracted COVID-19. On March 20, 2020, the CDC issued updated "Environmental Cleaning and Disinfection Recommendations." 
OSHA has long-standing regulations for work at hazardous waste sites under its Hazardous Waste Operations and Emergency Response ("HAZWOPER") standard (in general industry 29 CFR 1910.120 and in construction 29 CFR 1926.65), which establishes health and safety requirements for work at sites, as well as responses to emergencies involving releases of hazardous substances. Many environmental investigation and remediation sites have rigorous site-specific health and safety plans, and many are required to have such plans by a consent decree or other regulatory or contractual obligation. Many environmental contractors have such plans as part of their standard operating procedures. However, given COVID-19, special care should be taken to ensure that PPE that would ordinarily be used to prevent exposure to hazardous substances is not contaminated prior to being utilized in the field.  Moreover, ensuring feasible physical distancing, requiring diligent hygiene methods, and having appropriate cleaning equipment and chemicals in the field are also critical.  All entities with employees at the site should regularly check both the OSHA and CDC website for updated guidance on workplace health and safety best practices. It also is important to ensure that the protocols are being appropriately communicated and followed by all entities (including regulators) at a site; the best protocols and procedures are only as good as their actual implementation by all.
OSHA has reminded the regulated community that if employees contract COVID-19 as a result of performing their work-related duties, the employees who become ill could constitute recordable cases of illness under OSHA's Injury and Illness Recordkeeping Standard, 29 CFR Part 1904.
Companies and their counsel also should evaluate existing master services agreements that govern the work of their vendors and contractors with a particular eye towards: (i) how indemnification provisions might apply in the event that a vendor's or contractor's employee is later determined to be infected with COVID-19 and such a latency period could plausibly extend to such an employee's work at the company's site and its employees, and vice versa; and (ii) payment delay provisions should the company or its vendors or contractors become concerned about solvency issues.
We will continue to provide updates on the impacts of COVID-19 on environmental, health and safety issues affecting our clients. Jenner & Block has established a COVID-19 resource center that provides updates on a variety of issues affecting our clients and we would encourage you to visit this resource center for timely updates on COVID-19 related issues.
---
On February 6, 2020, California's Water Resources Control  Board (WRCB) announced that it would be dropping the response levels (RLs) for perfluorooctanoic acid (PFOA) and perfluorooctanesulfonic acid (PFOS) from 70 parts per trillion (ppt) to 10 ppt for PFOA and 40 ppt for PFOS. This announcement comes on the heels of the WRCB's August 2019 decision to lower the notification levels (NLs) for these compounds to 5.1 ppt for PFOA and 6.5 ppt for PFOS. An exceedance of the NL requires that the drinking water provider notify their governing boards and the WRCB of the exceedance—this notification would need to occur within 30 days of receipt of the validated laboratory results. In the event of an exceedance of the RL, the water provider must either (1) take the source out of service immediately; (2) utilize treatment or blending; or (3) provide public notification of the exceedance within 30 days of receipt of the validated laboratory results. 
At the same time, the WRCB has asked California's Office of Environmental Health Hazard Assessment (OEHHA) to proceed with the development of public health goals for both PFOA and PFOS which is a step in the process of establishing maximum contaminants levels for these contaminants. We will continue to monitor and provide updates with respect to these ongoing regulatory activities.
---
In a consent decree filed in the United States District Court for the Western District of Michigan, Wolverine World Wide, Inc. ("Wolverine") has agreed to pay up to $69.5 million to resolve claims that it was responsible for PFAS contamination found in drinking water in the Michigan townships of Plainfield and Algoma. The consent decree alleges that Wolverine's historical operations utilized PFAS to waterproof clothing and that these operations resulted in PFAS releases that impacted local drinking water supplies in these Michigan townships. Although Wolverine disputes these allegations,  in the consent decree, Wolverine agreed that it would (1) remediate the PFAS impacts at its historical operations and (2) provide alternative drinking water supplies for approximately 1,000 properties within the zone of PFAS impacted groundwater. 
---
On January 16, 2020, U.S. EPA added 160 per- and polyfluoroalkyl substances (PFAS) to the Toxics Release Inventory (TRI). The addition of these 160 PFAS compounds to the TRI inventory means that as of January 1, 2020, companies will need to track releases of these compounds, and releases exceeding the threshold, which was set at 100 pounds, must be reported to U.S. EPA. Interestingly, there currently is an open Advance Notice of Proposed Rulemaking (ANPR) that seeks public comment on whether and how to include PFAS on the TRI inventory, but U.S. EPA noted that the 2020 National Defense Authorization Act (NDAA) required it to add these 160 substances to the inventory. Although the NDAA only specified 14 PFAS that needed to be added to the inventory, it did specify that PFAS that were the subject of a significant new use rule on or before December 20, 2019 under the Toxic Substances Control Act also needed to be added to the TRI inventory.
U.S. EPA's actions have already triggered a number of questions. For example, how is the ANPR (which remains open through February 3, 2020) affected by U.S. EPA's decision to add these chemicals to the inventory? How does one accurately measure PFAS air emissions since the methodology for measuring these emissions is currently being developed? Hopefully, further clarification on these issues will be forthcoming in the near future. 
---
By Leah M. Song
In our previous blog post, we discussed the case of Kristen Giovanni, et al. v. Navy. As an update, on January 15, 2020, the district court judge said that the Navy did not have to pay to monitor residents for potential health issues linked to PFOS and PFOA exposure. 
The court dismissed the suit finding that the regulator's failure to designate the chemicals as hazardous substances precluded the plaintiffs from filing under state law. To qualify for medical monitoring, Section 1115 of Pennsylvania's Hazardous Sites Cleanup Act (HSCA) stated that citizens must have been exposed to a hazardous substance, a designation that PFOA and PFOS lack under either federal or state law. The judge reasoned that "merely having the essential qualities of a hazardous waste…is not enough to be a hazardous substance under HSCA."
Another basis for the Court's ruling was that the state and federal governments are "well on their way to classifying PFAS as hazardous substances." This may increase efforts to designate PFAS as hazardous substances under the federal Superfund law.
The plaintiffs' attorney said that the decision would not be appealed but they would see what could be done in the future if the substances are designated as hazardous substances.
---
The fact that neither perfluorooctanoic acid (PFOA) nor perfluorooctane sulfonic acid (PFOS) is classified as a hazardous substance may prove fatal to plaintiffs' efforts to convince a federal court to allow a novel citizen suit to proceed.  In the case of Kristen Giovanni, et al. v. Navy which is pending in the U.S. District Court for the Eastern District of Pennsylvania, plaintiffs brought a citizen suit under a Pennsylvania cleanup statute seeking to compel the Navy to monitor residents for potential health issues linked to PFOS and PFOA exposure. In October 2018, the Third Circuit Appellate Court affirmed an earlier ruling from the district court that had rejected plaintiffs' efforts to compel the Navy to undertake a government-led health assessment, finding that such a request constituted an impermissible challenge to an ongoing CERCLA response action. The Third Circuit concluded that plaintiffs' request for a government-led health study sought injunctive relief that could potentially interfere with the ongoing response action at the site. Plaintiffs' request for medical monitoring, on the other hand, sought to compel the Navy to fund a trust, which the Third Circuit concluded was not a challenge to ongoing response actions at the site.
During a hearing following remand from the Third Circuit, the district court judge noted that Section 1115 of Pennsylvania's Hazardous Sites Cleanup Act (HSCA) (which provides for a citizen-suit right of action) only provides relief for HSCA designated "hazardous substances." Although plaintiffs' counsel argued that PFOA and PFOS fell within the HSCA's definition of "hazardous substances," in fact neither substance has been designated as a "hazardous substance" under CERCLA, nor have they been so designated by the Pennsylvania Department of Environmental Protection. In what may be foreshadowing of how the court intends to rule, the judge noted that if he were to dismiss plaintiffs' case, in the event that either the state or U.S. EPA were to designate PFOA and/or PFOS as "hazardous substances," plaintiffs would be able to file a new lawsuit.
---
A recent report from the Congressional Budget Office (CBO) estimated that the costs to comply with anticipated drinking water standards for per- and polyfluoroalkyl substances (PFAS) are likely to exceed "several billion dollars." The CBO analyzed Senate Bill 1507 which passed out of Senate Environment & Public Works Committee earlier this year. Senate Bill 1507 seeks to require U.S. EPA to promulgate drinking water standards for perfluorooctanoic acid (PFOA) and perfluorooctane sulfonic acid (PFOS) and imposes monitoring requirements on drinking water systems. The bill could potentially impose fairly stringent requirements on more than 67,000 public water systems.
The CBO estimate comes on the heels of a recent New Hampshire court decision that put on hold  New Hampshire's newly promulgated groundwater standards setting a 12 part per trillion (ppt) limit on PFOA and 15 ppt limit on PFOS. The standards were challenged on the basis that New Hampshire's Department of Environmental Services (DES) had not conducted an adequate cost-benefit analysis of the new regulatory standards. The court agreed that DES had not conducted the cost-benefit analysis required by New Hampshire statutes and therefore enjoined DES from enforcing the new groundwater standards until such time as the analysis is completed.
---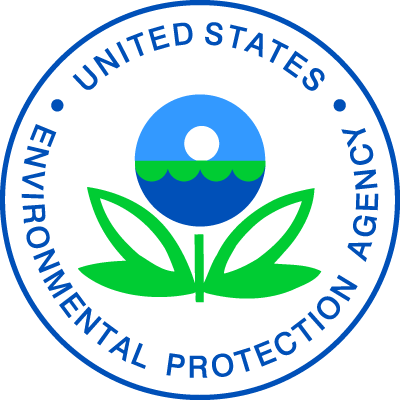 On November 25, 2019, U.S. EPA submitted an advance notice of proposed rulemaking (ANPR) for publication in the Federal Register seeking public comment on whether certain per- and polyfluoroalkyl substances (PFAS) should be added to the list of chemicals subject to reporting under Section 313 of the Emergency Planning and Community Right-to-Know Act (EPCRA). In its ANPR, U.S. EPA seeks comments on which, if any, PFAS compounds should be considered for listing, how to list them, and what would be the appropriate reporting thresholds given their persistence and bioaccumulation potential. U.S. EPA specifically notes that it is considering establishing a reporting threshold for PFAS that is lower than the usual statutory thresholds (25,000 pounds for manufacturing or processing and 10,000 pounds for otherwise using listing chemicals) due to concerns over the compounds environmental persistence and bioaccumulation potential.  The ANPR notes that perfluorooctanoic acid (PFOA) and perfluorooctane sulfonate (PFOS) have been the most widely studied PFAS compounds but notes that there are more than 600 PFAS compounds that are being manufactured and/or used in the United States. 
If added to the list of chemicals subject to reporting under EPCRA, affected companies would be required to report annually how much of each listed PFAS compound is released into the environment or otherwise managed through energy recovery, recycling or treatment. This information is then publicly available through the Toxic Release Inventory database. The ANPR comes on the heels of action by the House Energy and Commerce Committee that approved legislation  (H.R. 535) on November 20th that seeks to add at least 13 PFAS compounds to the list of chemicals subject to EPCRA reporting.
---
In conjunction with a publicity blitz surrounding the release of "Dark Waters," a movie targeting alleged environmental and health impacts associated with PFAS releases in Ohio and West Virginia, a group of environmental groups, lawmakers and other advocates of more stringent PFAS regulations launched a public clearinghouse that is intended to provide consumers with information on the adverse health impacts of PFAS and provide recommendations on ways to minimize exposure to these chemical substances. In a November 19, 2019 press conference, Mark Ruffalo (one of the actors in the "Dark Waters" movie) and Rob Bilott (author of the book Exposure), joined by members of Congress and several environmental groups, announced the launch of the clearinghouse, named "Fight Forever Chemicals," noting that purpose behind the clearinghouse is to bring the fight against forever chemicals from the margins to the mainstream and thereby demand stronger protections from leaders in office.
As has been discussed in previous blog entries, both the States and U.S. EPA are feeling increasing pressure to adopt stringent PFAS regulations. Some states such as California have already adopted screening levels as low as 5 parts per trillion for perfluorooctanoic acid (PFOA) in drinking water (and suggested that the levels could be as low as 0.1 parts per trillion), even though the science regarding the toxicity of these compounds is still in flux.  On November 21, 2019, U.S. EPA released its fall regulatory agenda in which it confirmed its intent to designate PFOA and perfluorooctanesulfonic acid (PFOS) as hazardous substances through one of the available statutory mechanisms in Section 102 of the Comprehensive Environmental Response, Compensation, and Liability Act (CERCLA). 
The publicity surrounding the launch of the clearinghouse and the opening of the movie will only increase the pressure felt by States and U.S. EPA.  As such, it is more important than ever for companies to ensure that they have carefully thought-out strategies in place to minimize the risks associated with PFAS impacts in the environment. These strategies need to take into consideration the allocation of PFAS risks in transactional settings, as well as assessing potential liabilities associated with historical manufacturing operations. The PFAS tidal wave seems to building, and companies should be proactive to guard against being caught up in the deluge.