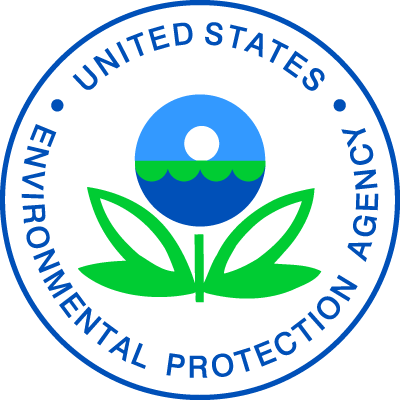 On November 25, 2019, U.S. EPA submitted an advance notice of proposed rulemaking (ANPR) for publication in the Federal Register seeking public comment on whether certain per- and polyfluoroalkyl substances (PFAS) should be added to the list of chemicals subject to reporting under Section 313 of the Emergency Planning and Community Right-to-Know Act (EPCRA). In its ANPR, U.S. EPA seeks comments on which, if any, PFAS compounds should be considered for listing, how to list them, and what would be the appropriate reporting thresholds given their persistence and bioaccumulation potential. U.S. EPA specifically notes that it is considering establishing a reporting threshold for PFAS that is lower than the usual statutory thresholds (25,000 pounds for manufacturing or processing and 10,000 pounds for otherwise using listing chemicals) due to concerns over the compounds environmental persistence and bioaccumulation potential.  The ANPR notes that perfluorooctanoic acid (PFOA) and perfluorooctane sulfonate (PFOS) have been the most widely studied PFAS compounds but notes that there are more than 600 PFAS compounds that are being manufactured and/or used in the United States. 
If added to the list of chemicals subject to reporting under EPCRA, affected companies would be required to report annually how much of each listed PFAS compound is released into the environment or otherwise managed through energy recovery, recycling or treatment. This information is then publicly available through the Toxic Release Inventory database. The ANPR comes on the heels of action by the House Energy and Commerce Committee that approved legislation  (H.R. 535) on November 20th that seeks to add at least 13 PFAS compounds to the list of chemicals subject to EPCRA reporting.
---
In conjunction with a publicity blitz surrounding the release of "Dark Waters," a movie targeting alleged environmental and health impacts associated with PFAS releases in Ohio and West Virginia, a group of environmental groups, lawmakers and other advocates of more stringent PFAS regulations launched a public clearinghouse that is intended to provide consumers with information on the adverse health impacts of PFAS and provide recommendations on ways to minimize exposure to these chemical substances. In a November 19, 2019 press conference, Mark Ruffalo (one of the actors in the "Dark Waters" movie) and Rob Bilott (author of the book Exposure), joined by members of Congress and several environmental groups, announced the launch of the clearinghouse, named "Fight Forever Chemicals," noting that purpose behind the clearinghouse is to bring the fight against forever chemicals from the margins to the mainstream and thereby demand stronger protections from leaders in office.
As has been discussed in previous blog entries, both the States and U.S. EPA are feeling increasing pressure to adopt stringent PFAS regulations. Some states such as California have already adopted screening levels as low as 5 parts per trillion for perfluorooctanoic acid (PFOA) in drinking water (and suggested that the levels could be as low as 0.1 parts per trillion), even though the science regarding the toxicity of these compounds is still in flux.  On November 21, 2019, U.S. EPA released its fall regulatory agenda in which it confirmed its intent to designate PFOA and perfluorooctanesulfonic acid (PFOS) as hazardous substances through one of the available statutory mechanisms in Section 102 of the Comprehensive Environmental Response, Compensation, and Liability Act (CERCLA). 
The publicity surrounding the launch of the clearinghouse and the opening of the movie will only increase the pressure felt by States and U.S. EPA.  As such, it is more important than ever for companies to ensure that they have carefully thought-out strategies in place to minimize the risks associated with PFAS impacts in the environment. These strategies need to take into consideration the allocation of PFAS risks in transactional settings, as well as assessing potential liabilities associated with historical manufacturing operations. The PFAS tidal wave seems to building, and companies should be proactive to guard against being caught up in the deluge.
---
On October 15th, the Department of Defense (DoD) issued an internal guidance document regarding CERCLA cleanup actions involving per- and polyfluoroalkyl substances (PFAS). The DoD guidance sets screening levels for three PFAS compounds that some have criticized as being inconsistent with draft screening levels that are in the process of being finalized by U.S. EPA.
DoD's October 15th guidance document adopts U.S. EPA's proposed screening level (in groundwater) of 40 parts per trillion (ppt) for sites containing both perfluorooctane sulfonate (PFOS) and perfluorooctanioic acid (PFOA). However, the DoD guidance adopts a higher screening level for sites containing only one of the three targeted PFAS compounds. For sites containing only PFOA or PFOS, the DoD screening level jumps to 400 ppt. The guidance also sets a screening level for perfluorobutanesulfonic acid (PFBS) (a shorter chain PFAS compound) at 40,000 ppt.
The DoD guidance is silent with respect to other PFAS compounds. The guidance also doesn't specify a particular clean-up level if the above-referenced screening levels are exceeded.  Instead, the guidance notes that a site-specific risk assessment will be conducted to determine if remedial measures are necessary. 
Notwithstanding the DoD guidance document, there is no indication that U.S. EPA will not continue to rely on its 40 ppt level screening (both for single- and combined-PFAS compound sites) and 70 ppt preliminary cleanup goal proposed in its draft interim guidelines for remediating PFAS-impacted groundwater at DoD sites.
---
Jenner and Block and ELI cordially invite you to attend a seminar titled "Managing the Great Lakes" on October 29, 2019 from 2:00 pm to 5:00 pm (CST) at Jenner and Block's office (353 N. Clark Street) in Chicago and by webinar. 
There will be two panel presentations. The first presentation focuses on the Great Lakes Compact and water rights in the Great Lakes Basin. Panel participants include Cameron Davis (former Great Lakes Czar) and Victoria Pebbles (Program Director for the Great Lakes Commission). The second presentation focuses on managing algae blooms in the Great Lakes. Panel participants include Todd Nettesheim (Deputy Director of EPA's Great Lakes National Program) and Todd Brennan (Senior Policy Manager for Alliance for the Great Lakes). 
A reception sponsored by Exponent and Brown and Caldwell immediately follows the seminar. 
Please click here for more information and to register.
---
On August 21, 2019, the Department of Justice issue a new memorandum reducing state and local governments' ability to enter into settlement agreements that require the completion of supplemental environmental projects (SEPs) as compensation for alleged environmental violations. While impactful in its own right, the DOJ memo can be viewed as a continuation of an over two-year long effort by the DOJ to reduce the general availability of SEPs in the settlement of civil environmental cases. 
As defined by the EPA, "SEPs are projects or activities that go beyond what could legally be required in order for the defendant to return to compliance, and secure environmental and/or public health benefits in addition to those achieved by compliance with applicable laws." Private parties or municipalities may offer to complete SEPs as part of a settlement with EPA or other environmental regulators. By doing so, the alleged violator effectively replaces a part or all of the penalty owed for an environmental violation with the commitment to develop an environmentally beneficial project.
Despite the widespread and longstanding use of SEPs in settlement agreements, recent actions by the DOJ demonstrate a clear effort by the Department to reduce the use of SEPs in the settlement of alleged environmental violations.
Continue reading "Recent DOJ Directive Marks Continuing Effort to Curb Availability of Supplemental Environmental Projects in Civil Environmental Settlements" »
---
As noted in Jenner & Block's prior blog post, Shareholder Activism: Trends in Climate Change Litigation, Part 4, an emerging issue for public companies in high greenhouse gas ("GHG") emitting industries is increased pressure from environmentally focused "activist shareholders." These shareholders often seek to leverage their ownership shares to influence companies into taking action to decrease GHG emissions and/or increase public disclosure of such emissions. These efforts may be undertaken through negotiations with company management or through the introduction of specific shareholder proposals and proxy materials to be presented and voted on at annual shareholder meetings.
Several recent actions taken by the SEC may now help shield public companies from certain attempts by shareholders to introduce climate change related proposals for consideration at shareholder meetings. Under SEC rule 14a-8(i)(7), public companies may exclude from shareholders' voting ballots any proposals which seek to "micromanage" the company's ordinary business operations. In recent months, the SEC has asserted that rule 14a-8(i)(7) may be utilized by companies to block certain types of climate change related proposals. The agency has articulated this position by issuing "no-action" letters to public companies seeking to block climate-change proposals from their shareholders. In effect, these letters act as an assurance that the SEC will not recommend enforcement action against the companies for blocking the respective proposals because the agency agrees that the proposal falls under the purview of rule 14a-8(i)(7). However, the SEC has, in a few instances, refused to issue "no-action" letters to companies seeking to block shareholder climate change proposals.
Whether a shareholder's climate change proposal is excludable under rule 14a-8(i)(7) therefore appears to be a case-by-case determination which depends on the specific demands of a proposal. As a general rule, the SEC has found that proposals which only seek greater disclosure of a company's GHG emissions cannot be excluded under rule 14a-8(i)(7), but proposals which impose GHG emission reduction targets on the company or require specific methods for reporting or calculating GHGs may be excluded under rule 14a-8(i)(7). A few instructive examples of these general conclusions are provided below:
On February 14, 2019, the SEC issued a no-action letter to J.B. Hunt Transport Services, Inc. approving the company's request to block a shareholder proposal that, if implemented, would require the company to adopt quantitative targets for reducing GHG emissions and issue a report demonstrating its progress towards achieving these targets. The SEC found that the proposal sought to micromanage the business by probing into complex matters that were better left to the informed judgment of management.
On March 4, 2019, the SEC refused to issue a no-action letter to Anadarko Petroleum Corporation after the company sought to block a proposal requesting that the company describe if, and how, it planned to reduce its total contribution to climate change to fall in line with the global temperature objectives of Paris Agreement.
On April 2, 2019, the SEC issued a no-action letter to ExxonMobil which affirmed that the company could exclude a shareholder proposal which would require the company to adopt and disclose certain GHG emission reduction targets. The SEC noted that the proposal sought to replace the ongoing judgments of the company's management with "specific methods" for implementing complex policies.
Of course, the threat of potential governmental enforcement actions is only one reason why a company may hesitate to block shareholder proposals. Beyond the business considerations of such a decision, public companies may also need to consider whether adopting certain types of shareholder proposals—particularly those calling for increased disclosure and transparency of GHG emissions—may be beneficial to protect the company from the risk of future lawsuits by the company's shareholders.
---
On August 28, 2019, EPA issued a proposed rule titled Oil and Natural Gas Sector: Emission Standards for New, Reconstructed, and Modified Sources Review (the "Proposed Rule"). The Proposed Rule, if adopted, would rescind certain parts of the New Source Performance Standards ("NSPS") related to methane and volatile organic compounds ("VOCs") in the oil and gas industry.
First, EPA is proposing to redefine the operations included in the NSPS source category for the oil and gas industry. The original source category listing for the oil and gas industry, issued in 1979, included the production and processing segments of the industry. In 2012 and 2016, EPA expanded the oil and gas industry source category to include the transmission and storage segment of that industry. The Proposed Rule would remove sources in the transmission and storage segment from the oil and natural gas source category and would rescind the methane and VOC emission limits, adopted in 2012 and 2016, which currently apply to those sources.
Second, EPA is proposing to rescind emissions limits for methane (but keep limits for VOCs) in the production and processing segments of the oil and gas industry.  
Continue reading "EPA Proposes Rule to Rescind Methane Regulations for the Oil and Gas Industry" »
---
On August 23, 2019, California's State Water Resources Control Board (Water Board) announced updated guidelines for local water agencies with respect to perfluorooactanoic acid (PFOA) and perfluorooctanesulfonic acid (PFOS) in drinking water. The updated guidelines lower the notification levels from 14 parts per trillion (ppt) to 5.1 ppt for PFOA and from 13 ppt to 6.5 ppt for PFOS. Public water supply systems are required to report exceedances of these guidelines to their governing boards and the Water Board.
According to the Water Board, these new guidelines were predicated on updated health recommendations issued by California's Office of Environmental Health Hazard Assessment (OEHHA), which published its own recommended notification levels for PFOA and PFOS, albeit at much lower levels. In a recently issued report, OEHHA recommended that the notification levels be set at 0.1 ppt for PFOA and 0.4 ppt for PFOS. However, OEHHA recognized that these levels are lower than what can reasonably be detected in the laboratory and therefore recommended that the Water Board set the notification levels at the lowest reliable detection levels. 
In addition to the updated notification levels, the Water Board requested that OEHHA proceed to develop public health goals for both PFOA and PFOS, which is the next step in the process of establishing maximum contaminant levels for these contaminants in drinking water.  We will continue to monitor and provide updates with respect to these regulatory efforts. 
---
California's Office of Environmental Health Hazard Assessment ("OEHHA") recently adopted amendments to California's Proposition 65 regulations regarding appropriate warnings for rental vehicles. More specifically, OEHHA's amendments add new Sections 25607.36 and 25607.37 to Article 6 that provide more specificity regarding the content of safe harbor warnings for rental vehicle exposures, and the corresponding methods for providing those warnings that are specific and appropriate for rental-car businesses.
Proposition 65 regulations currently provide guidance concerning safe harbor warning methods and content warnings for vehicle exposures. Under the vehicle exposure regulation set forth at Section 25607.16, warnings must be provided as follows:
The warning is printed in the owner's manual for the passenger vehicle or off-highway motor vehicle, in no smaller than 12-point type enclosed in a box printed or affixed to the inside or outside of the front or back cover of the manual or on the first page of the text; and
The warning is provided on a label attached to the front window on the driver's side of the passenger vehicle or off-highway motor vehicle. If the vehicle does not have a driver's side window, the warning may be provided on a hang tag which is hung from the rear view mirror. If the vehicle does not have a driver's side window or rear view mirror, the warning may be placed in another prominent location. The label need not be permanently affixed.
Although OEHHA continues to state that the safe harbor warning methods in Sections 25607.16 are appropriate for exposures to listed chemicals from vehicles purchased by consumers, concerns were raised that compliance with Section 25607.16 for rental vehicles could pose public safety concerns. According to OEHHA, when placed and maintained on the driver's side window, the vehicle exposure tailored warning has the potential to flag the vehicle as a rental vehicle, which increases the risk that the vehicle may be targeted by thieves believing that the vehicles contains valuables.
Continue reading "California Clarifies Proposition 65 Safe Harbor Warning for Rental Cars" »
---
| | | |
| --- | --- | --- |
| |   | Exploring the E-Suite with Dr. Shalini Vajjhala, Founder and CEO, re:focus partners (San Diego, CA), and former Deputy Assistant Administrator in the Office of International & Tribal Affairs at the US EPA. |
Tell us about re:focus partners, including what the organization does and your role.

re:focus is a design firm that specializes in developing resilient infrastructure solutions for cities and communities around the world and integrating project finance into the design process. Our team brings together expertise in policy, engineering, and risk management to craft integrated projects and develop new public-private partnerships. The goal of every re:focus project is to better align public funds and leverage greater private investment to protect and improve the lives of vulnerable communities.

 

As Founder and CEO, my role involves setting the strategic direction of the organization and putting together our major initiatives and partnerships. Like most small organizations, everyone on our team does a little bit of everything, and on the day-to-day level, I usually have my sleeves rolled up on various project management, design, and analysis tasks and pieces of writing.

What is your professional background that led you to become involved in the energy and environmental fields?

I am an architect first and foremost, and I have always loved the field of green design. I went on to do graduate work in engineering and public policy (also at Carnegie Mellon University), which widened my view of the many ways to engage in the energy and environmental fields. My research focused on how community mapping could inform environmental decision-making. When I finished my PhD in 2005, I went on to join Resources for the Future, an economics think-tank in Washington, DC, as one of a handful of non-economists in the organization. Being more of a "methods" rather than domain-specific researcher gave me tremendous freedom to work on issues from infrastructure siting to environmental justice and climate change adaptation, which all have important spatial dimensions and community engagement at their core.

In early 2009, I joined the Obama Administration and spent a few months at the White House Council on Environmental Quality before moving to the US EPA's Office of International and Tribal Affairs. In my time in the Administration, I worked on a huge range of issues, but one of the common threads was pulling together interesting public-private partnerships to make progress where public-sector resources alone were insufficient.

I stepped down from my position at the EPA in 2012, just before Hurricane Sandy hit the eastern seaboard, and was urged by our various partners to continue the green infrastructure and resilience work I had started at EPA. That's how re:focus came to be. In hindsight, I feel tremendously fortunate to have had the chance to focus on interesting problems and follow those problems into new career opportunities that allowed me to tackle the same challenges from very different vantage points, from research to policy-making to entrepreneurship.

What do you think are the emerging issues in the energy and environmental fields, especially your work in sustainable infrastructure?

We all recognize when infrastructure fails, but we rarely invest in new systems to prevent disaster and protect communities. I think the biggest emerging issue in the energy and environmental field is how we create robust and resilient infrastructure systems of all kinds and recognize the value of the "avoided losses" or the successes where something doesn't happen—a storm hits, but a community isn't devastated. Just as with preventative healthcare, valuing and capturing the value of these kinds of investments is going to be essential if we are going to successfully transition to more resilient communities and economies over the coming decade.

What aspects of working in the energy and environmental fields have you enjoyed most?

My favorite part of working in a field that is so broad is learning from the experiences and perspectives of colleagues from very different backgrounds and disciplines, and finding new lenses through which to see old and stubborn problems.

What do you find are some of the most challenging aspects of your work in the energy and environmental fields?

Change is hard. Change in the public sector is even harder. One of the best strategies I have found to making real and persistent change is to gradually create space for something new by starting where an existing system is failing. It is much easier to talk someone from a sinking ship onto a lifeboat than it is to get someone to shift course if they don't know their boat is taking on water. Too often we cling to a system that we know isn't working for us today to avoid the unfamiliar tomorrow. Finding gentle ways to bring up existing problems and look for better solutions is the most reliable approach I have found to make something new seem like the preferred alternative to the status quo.

One important thing I try to avoid is making a future problem or benefit more important than what is happening now. Lots of experts from behavioral economics to psychology know that people everywhere struggle to make decisions that have benefits in the distant future. Instead, we look for where stakeholders in a system are losing money or value today—for example, talking about the costs of current local flooding instead of only talking about future climate changes—since these same systems are likely to be the first to fail or worst off in future.

How did you make the transition from several high-profile energy and environmental policy positions in Washington, DC to becoming a sustainable-infrastructure startup founder?

I launched re:focus in 2012 after spending several years in multiple positions  at CEQ and EPA. My roles at EPA gave me the opportunity to work with many incredibly dedicated civil servants across the federal government. One of the initiatives that I created and that our team at the Office of International and Tribal Affairs was instrumental in developing was the US-Brazil Joint Initiative on Urban Sustainability (JIUS). The program was an experiment to see how government agencies could build new public-private partnerships to leverage funding for green infrastructure. Based on its early success in bringing together non-traditional partners, it quickly grew into a binational presidential initiative, announced by President Obama and Brazilian President Dilma Rousseff, to catalyze investment in sustainability in cities around the world. This collaboration brought together federal, state and local government officials with a whole bunch of unconventional private sector companies to find new ways to develop and finance green infrastructure in the cities of Rio de Janeiro, Brazil and Philadelphia, PA. Despite their many differences, these two cities still face many similar challenges when it comes to designing and financing new water, energy, and transportation systems. We turned the role of government on its head and found new ways for government agencies to tackle age-old problems. For example, in Rio, we explored how the local civil defense authorities could help fund water infrastructure in slums to reduce landslide risks and save money in their own disaster response budget.

Thanks to the leadership of both of these cities, the lessons from the JIUS (pronounced: juice) were successfully highlighted at the UN Conference on Sustainable Development or Rio+20 in June 2012. Through the JIUS, it became clear that we were playing a unique role in designing and brokering new types of public-private partnerships for sustainable infrastructure, and re:focus was born to continue this unusual work. 

Because I got nudged (by our many philanthropic, NGO, and corporate partners) into starting a social business to continue work that I was already doing, the transition to entrepreneurship was a bit more natural than it might have been otherwise.

As a former policymaker turned startup founder that operates in the sustainable infrastructure space, what can today's policymakers learn from your challenges and successes?

I love this question. It's something we think (and write!) a lot about, and most of our team has worked inside government at some point. We work hard to remember the constraints we faced and the things that were barriers for us when we were in their shoes. We also make an effort to share where and when we get stuck so our government collaborators can see things from "the other side." As one example, over the past two years we've dedicated a significant amount of time to tackling procurement barriers to help both local governments and innovative companies struggling to find new solutions for their highest-priority challenges.

The most important lessons we've learned are that designing major infrastructure projects takes time and investing in predevelopment (all the things you need to do before construction) is essential, so you don't just build another version of what you had, but you genuinely get to a solution that will serve your community well into the future.

What and/or who have helped you succeed as a startup founder?

I have to credit my colleagues for every success we've had at re:focus. We are a tiny but mighty team, and working with good people who can laugh and persevere together through the daily ups and downs of any start-up is what makes the work worth doing. A couple of years ago, we realized that one of our major initiatives was worth spinning out into a sister company. My colleagues Elle Hempen and Ellory Monks launched The Atlas Marketplace and did an amazing job turning a spreadsheet into a social business to help cities find, source, and procure innovative solutions for everything from stormwater management to urban mobility systems. Having other female founders to celebrate the wins with and empathize when things are bumpy is one of my greatest sources of support.

What advice would you give a young person today who is considering starting out in the energy and environmental fields?

Follow interesting problems. Careers are no longer linear progressions within a single firm. Many of the biggest opportunities in energy, environment and sustainability are at the "seams" of existing sectors and fields. At re:focus we work hard to serve as ambassadors between traditional silos. Often our work involves finding other connectors and helping everyone see a problem in the same way. For example, in talking with both transportation and water experts about greening urban stormwater systems, we try to find simple illustrations—like turning the city from a funnel into a sponge—so we avoid jargon and create the space for collaborative problem solving. Often our most successful work will involve someone saying, "Well, we've never done this before, but it looks like a little bit of x and y with a dash of z thrown in." No one can be an expert in everything but even someone just starting out can learn how to break through jargon, learn from lots of different kinds of people, and see problems from different angles. I think the energy and environment fields offer some of the most exciting opportunities to make real and meaningful change over the coming years, and I'm incredibly optimistic about our next generation of innovators!

Dr. Vajjhala was interviewed by Alexander J. Bandza, Associate, Energy and Environmental and Workplace Health and Safety Law Practices, Jenner & Block LLP
---
| | | |
| --- | --- | --- |
| |   | Exploring the E-Suite with Jonah Greenberger, Co-founder and President, Bright, Inc. (San Francisco, CA, and Mexico City, Mexico)  |
Tell us about Bright, including what the organization does and your role.
Bright is the leading rooftop solar company in Mexico. We provide the financing and software that enable thousands of ambassadors to offer cheaper electricity to millions of homes, at no upfront cost, and we work with our network of hundreds of local installers and distributors to satisfy the resulting demand. Our first market is Mexico, which has more sun, higher electricity rates, and lower labor costs than the US. Bright's investors include First Round Capital, Y Combinator, and other top Silicon Valley firms.
What is your professional background that led you to become involved in the clean energy and international fields?
I studied thermodynamics at Stanford and found energy fascinating - it felt like magic that a fuel could be converted into the motion of a car. I wanted to learn more and see how I could advance such a fascinating (and important) field.
What do you think are the emerging issues in the energy field, especially clean energy and/or in the international context?
The largest topic is around how projects are allowed to use the existing grid, or the utility wires that move electricity from one place to another. It makes sense to only have one set of grids (vs telecom where you have many), but this means innovation is stifled unless there's an easy way to access and use this grid.
What aspects of working in the energy field have you enjoyed most?
I love how international energy is - everyone needs energy and it's a national priority in almost every country to become more sustainable. Energy is an amazing way to see how the world works across borders.
What do you find are some of the most challenging aspects of your work in the energy field?
Similar to what I mentioned earlier about connecting to the grid, innovation is largely at the whim of what the utilities will or have to allow in terms of connecting to the grid. Figuring out how to navigate these nuances is tricky but incredibly important.
How did you make the transition from working for one of the world's largest energy firms (Chevron) to becoming a clean energy startup founder?
Chevron taught me how the world consumes and produces energy and how to run a large international business. However, given how slow decisions were and career advancement as well, starting a company allowed me to release all of this pent up energy that I had to move fast and build.
As a startup founder that operates in the clean energy and international spaces, what can policymakers learn from your challenges and successes?
One of the largest learnings we've had is that the platform has to be opened to create real innovation and impact. The internet, for instance, is a place anyone can build a webpage, create a company etc. But the grid in many countries is still the equivalent of if the internet required a DMV in person visit if you wanted to connect. Policy to free up the ability to connect to this platform could enable incredible value.
What and/or who have helped you succeed as a clean energy startup founder?
YCombinator's network has been incredibly helpful as has First Rounds to connect me to any expert I could need on any topic.
What advice would you give a young person today who is considering starting out in the energy field?
I would advise to think about scalability from the start. Many energy projects are highly customized and so take forever and a vast amount of capital to have an impact. Solutions that will transform the way we use energy will be those that are far more standardized and can be repeated over and over again.
Mr. Greenberger was interviewed by Alexander J. Bandza, Associate, Energy and Environmental and Workplace Health and Safety Law Practices, Jenner & Block LLP
---
On May 13, 2019, U.S. EPA announced that it is adding seven sites to the Superfund National Priorities List (NPL), which includes the most serious contaminated sites in the country. EPA uses the NPL as a basis for prioritizing contaminated site cleanup funding and enforcement activities.
The Comprehensive Environmental Response, Compensation and Liability Act (CERCLA a/k/a Superfund) requires EPA to create a list of national priorities among sites with known releases or threatened releases of hazardous substances throughout the United States, and update that list every year. EPA has established a Hazard Ranking System (HRS) screening tool, which EPA uses, along with public comments, to determine which contaminated sites should be on the NPL.
Under the Trump Administration, EPA has expressed a renewed focus on contaminated site cleanup, declaring the Superfund program to be a "cornerstone" of EPA's core mission to protect human health and the environment. EPA Administrator Andrew Wheeler reiterated this focus when announcing the seven new NPL sites:
By adding these sites to the National Priorities List, we are taking action to clean up some of the nation's most contaminated sites, protect the health of the local communities, and return the sites to safe and productive reuse. Our commitment to these communities is that sites on the National Priorities List will be a true national priority. We've elevated the Superfund program to a top priority, and in Fiscal Year 2018, EPA deleted all or part of 22 sites from the NPL, the largest number of deletions in one year since Fiscal Year 2005.
Currently, there are 1,344 NPL sites across the United States. The following sites are being added to the NPL per EPA's announcement:
Magna Metals in Cortlandt Manor, New York
PROTECO in Peñuelas, Puerto Rico
Shaffer Equipment/Arbuckle Creek Area in Minden, West Virginia
Cliff Drive Groundwater Contamination in Logansport, Indiana
McLouth Steel Corp in Trenton, Michigan
Sporlan Valve Plant #1 in Washington, Missouri
Copper Bluff Mine in Hoopa, California
Information about the NPL sites, including a map of all sites, is available on EPA's website.
---
In the third installment of Jenner & Block's Corporate Environmental Lawyer's discussion of emerging trends in Climate Change Litigation, we are discussing a quickly proliferating form of litigation—lawsuits filed by U.S. states and municipalities against companies that operate in industry sectors which have historically had high levels of greenhouse gas emissions.
At present, the most common target for this litigation in the United States has been the oil and gas industry. In these cases, plaintiff cities or states will often bring suit against a large number of oil and gas companies as members of the collective industry. These claims are usually brought in state court, where the plaintiffs can take advantage of potentially favorable state common law. Using this strategy, plaintiffs have asserted claims against the fossil-fuel industry under state law theories such as nuisance, failure to warn of the known impacts of climate change, and unjust enrichment. Of course, as a counter to this strategy and in hopes of demonstrating preemption under the Clean Air Act, defendants will often look to remove climate change cases to federal court.
In order to satisfy Article III Standing requirements, Plaintiffs in these cases have generally been coastal communities which allege that they have suffered harm or are uniquely at risk of suffering harm from rising sea levels as a result of climate change.
Several examples of this ongoing litigation includes:
County of San Mateo v. Chevron Corp. et al. (2018): claims brought by six California municipalities and counties against 37 fossil-fuel companies in California state court. The plaintiffs, alleging they will be damaged by the effects of climate change, brought a variety of claims under state common law including nuisance, negligence, failure to warn, and trespass. Following defendants' removal of the case to federal court, plaintiffs successfully remanded back to state court on the grounds that their claims did not implicate a federal question or raise preemption issues. Defendants have filed an interlocutory appeal in the Ninth Circuit which is currently being briefed by the parties.
City of Oakland v. BP p.l.c. et al. (2018): claims brought by the City of Oakland and San Francisco against fossil-fuel companies under California common and statutory law. Plaintiffs asserted that the industry's GHG emissions amounted to a "public nuisance" under California law. However, unlike San Mateo, the defendants in City of Oakland were able to successfully remove and ultimately retain the matter in federal court. The Northern District of California court denied plaintiff's motion to remand the case back to state court based on its finding that federal common law necessarily governed the nuisance claims. The district court subsequently dismissed the suits on the grounds that the plaintiffs' claims raised a "Political Question" best addressed by the legislature as opposed to judicial branch. This dismissal has also been appealed to the Ninth Circuit.
Rhode Island v. Chevron Corp. et al. (2018): The first such case to be brought by a U.S. State, Rhode Island asserted claims for nuisance, strict liability, failure to warn, design defect, trespass, impairment of public trust resources, and violations of the Environmental Rights Act against 21 fossil-fuel companies. Rhode Island's lawsuit asserts that the state's extensive coastline will be damaged through rising sea levels, increased frequency and severity of flooding, extreme precipitation events, and ocean warming and acidification. Defendants have removed the case to federal court, and the parties are currently briefing Rhode Island's attempt to remand the case back to state court.
---
 

 

Exploring the E-Suite with Joel Brammeier, President and CEO, Alliance for the Great Lakes 
Tell us about Alliance for Great Lakes, including what the organization does and your role.
The Alliance drives the local, state and federal policy reforms and implementation necessary to create a healthy Great Lakes for all people and wildlife, forever. We do this by communicating our thought leadership on issues, building powerful networks of influencers, and educating and activating tens of thousands of volunteers, advocates and donors each year who bring their voices to our priorities.
As President and CEO of the Alliance, I concentrate on three principal responsibilities. The first is making sure that the Alliance is focused on the most significant issues affecting clean water in the Great Lakes. That involves a lot of listening, reading, and prioritizing our work.  Second, I focus on the financial viability of the Alliance.  Fundraising is  is my time to listen to what is important to our supporters and communicate to them   how their investment in clean water is impacting the Great Lakes.  Finally, I work to support the core components of the Alliance—our staff, our volunteers, and the Board of Directors. Everyone needs to be fully engaged, informed, and moving forward to advance the Alliance's mission.
What is your professional background that you led you to become involved in policy issues concerning protection of fresh water assets and related environmental issues?
After undergrad at Valparaiso University and grad school at University of Michigan, I moved to Chicago in the late 1990s to follow the person who eventually became my spouse. At that time, I began volunteering with a number of NGOs in the Chicago area in order to build my network of relationships and assess how I could become professionally involved. I carried a deep values commitment to non-profit service, mostly due to observing the work of my parents as a teacher and member of the clergy. I had decided on focusing on environmental work in high school after a variety of positive outdoor experiences with my family. After about a year volunteering in various capacities in Chicago, an entry-level position opened up with a group called the Lake Michigan Federation. The combination of my personal value for the Great Lakes that was imprinted on me in childhood, along with my expertise from my education and volunteering, was enough to get me the job. Since that time, I have advanced through the growth and expansion of the organization to become the president of the Alliance for the Great Lakes.
What do you think are the emerging policy issues regarding fresh water assets and the environment of the Great Lakes and how do you think they should be addressed?
It is still all about clean water, but in a much more inclusive and equitable way than is traditional for the mainstream environmental movement. The greatest emerging challenge is how to ensure Great Lakes water is protected and restored in a way that matters personally to all the people of the Great Lakes. For example, drinking water protection is commonly a top reason the public cites as a reason to protect the Great Lakes. The Great Lakes Water Resources Compact & Agreement is a monumental agreement among the states and provinces to ensure water is not diverted to far-flung locations, and that the natural hydrology of the lakes is protected. But this policy doesn't ensure people can actually access safe, clean and affordable drinking water. It is not credible to say a large natural source of drinking water is truly protected if millions of people who rely on that water cannot safely or reliably use it. And this is today's unfortunate reality, from manure contamination in northeast Wisconsin, to toxic algae in Lake Erie, to lead and PFAS contamination across the region. Often those harms are falling on people who are already suffering an outsize burden in other parts of their lives.
On specific issues, I think the greatest challenges are 1) changing how we grow food so the agricultural economy does not pollute our water 2) restoring the vital water infrastructure that is the basis of people's health and the Great Lakes regional economy and 3) preventing the continued influx of invasive species that threaten to torpedo our way of life. Solving these challenges depends on a broad and engaged public that is motivated to action to protect the Great Lakes.  
What do you enjoy most about your work at the Alliance for the Great Lakes?
The people I work with, the ability to protect something that is personally important to me and the fact that clean water for all people and wildlife is a hard cause to argue against.
What do you find to be the most challenging aspect of your work?
Environmental advocacy works on big problems with many deeply embedded interests and motivations. Changing that system takes time and can be frustrating. The flip side of that is when you are successful, you are changing a system in a lasting way and you know it will benefit people now and well into the future.
What or who helped you succeed as a policy maker and advocate?
I'm not the kind of person who needs or wants to be in the spotlight taking credit, I just want to work smart and get the result I'm looking for. I've relied on so many people because this work is by nature collaborative and I would miss many if I named names. But I will mention one. Cameron Davis, who is now a commissioner at Chicago's Metropolitan Water Reclamation District, gave me my first real shot at being an environmental professional. I'm sure I screwed up plenty while working for him, but he still let me follow him around and listen to him for years. This was fundamental to me learning how environmental policy change happens. I'm truly thankful for that time. I've had five Board of Directors chairs in my time leading the Alliance, without whom I never would have been able to figure out how to run an organization. School does not train you for that and board leadership is vital. The Alliance is fortunate to have a large and diverse base of financial supporters, and I reflect constantly on my obligation to them to make sure our work is addressing their desire for clean and safe water.
Describe those projects as an environmental policy advocate of which you are the proudest.
I've done some transformative work in invasive species prevention where I can look back at policies and decisions by elected officials and know that I was one of the people at the center of making those things happen. If you get to be part of one thing like that in a lifetime, it's pretty great. I've been a core part of, though definitely not the leader, of a successful movement to make the Great Lakes a national priority in the United States. I'm also quite proud of dramatically expanding the reach of my organization and becoming a leader in engaging people in advocacy, as public support is critical for success.
What advice would you give a young person today who is considering starting out in your field?
Looking back, I realize today that I received a  privileged opportunity when I joined the Lake Michigan Federation. It was a relatively small group rebounding from a tough time in the right way, and I was fortunate to get that job. Today, the green & blue movement is pervasive in our economy and culture in a way that just did not exist twenty years ago. Young professionals can and should seek out careers with environmental organizations, but also remember that there are opportunities to shape systems change throughout the private sector. They should ask their future bosses to communicate their personal vision for change. Look for somewhere in your work where you can take the lead on at least one thing that is important to you and your career. Listen to understand how environmental choices affect the daily lives of people and build your work around that knowledge. And consider spending some time in politics early on – understanding what motivates our decision makers is absolutely critical to devising strategies to make sure the right decisions are made.
Mr. Brammeier was interviewed by Gabrielle Sigel, Co-Chair, Environmental and Workplace Health and Safety Law Practice, Jenner & Block
---
In the second installation of Jenner & Block's Corporate Environmental Lawyer's discussion of emerging trends in Climate Change Litigation, we are highlighting recent investigations brought by US state attorneys general against private companies for allegedly misleading the public and/or company shareholders regarding the potential climate impacts of their operations. 
In recent years, several major state investigations were launched following investigative journalism reports of private companies' failures to disclose the causes and effects of climate change. One such example is the Los Angeles Times 2015 exposé into Exxon Mobil Corp.'s historic in-house research on climate change.
Approximately one month after the publication of the Los Angeles Times' article, the New York Attorney General subpoenaed Exxon, seeking documents related to the company's research on the causes and effects of climate change; the integration of its research findings into business decisions; and the company's disclosures of this information to shareholders and the Securities and Exchange Commission. The attorney general's investigation was grounded in New York's shareholder-protection statute, the Martin Act, as well as New York's consumer protection and general business laws.
In 2016, New York's investigation was publically supported by a coalition of top state enforcement officials from Vermont, Virginia, Massachusetts, Maryland, Connecticut, and the Virgin Islands, all of which agreed to share information and strategies in similar climate change investigations and future litigation. Exxon responded by filing its own lawsuit seeking to block New York and Massachusetts' investigations.
After a three-year contentious investigation, the New York Attorney General's office sued Exxon on October 24, 2018, alleging that Exxon engaged in "a longstanding fraudulent scheme" to deceive investors by providing false and misleading information about the financial risks the company faced from its contributions to climate change. 
Jenner & Block's Corporate Environmental Lawyer will continue to update on this matter, as well as other important climate change litigation cases, as they unfold.
---
On Tuesday, April 16th, from 12:00 - 1:00 pm CST, Jenner & Block is hosting an interactive webinar that will discuss how environmental claims can arise in many different contexts and how high costs can be avoided. One way to manage the cost of environmental claims associated with historical operations is to pursue coverage under historical (and often pre-pollution exclusion) occurrence-based commercial general liability insurance policies. Our panelists will discuss the nuances and pitfalls that can arise in environmental insurance litigation and creative strategies to maximize recovery. In addition, companies facing environmental risks in their current operations or transactions can also manage environmental risk through a variety of current insurance products. Our panelists will identify current options available to manage environmental risks going forward and provide insight into the costs and benefits of those insurance products.
Jenner & Block Partners Allison Torrence and Brian Scarbrough will be panelists, along with Richard Reich, Managing Director at Aon Risk Services Central, Inc. Jenner & Block Associate Alex Bandza will moderate the webinar.
Please click here to RSVP for this webinar.
---
New Jersey continues to take an aggressive stance with respect to per- and polyfluoralkyl (PFAS) contamination. On March 25, 2019, the New Jersey Department of Environmental Protection (NJDEP) issued a "Statewide PFAS Directive Information Request and Notice to Insurers" to five major chemical companies notifying those companies that NJDEP believed them to be responsible for PFAS impacts to the air and waters of New Jersey. In addition to seeking recovery from these companies for past costs incurred by NJDEP to investigate and remediate PFAS impacts, the Directive also seeks to compel these companies to assume responsibility for ongoing remediation of drinking water systems throughout the state. The Directive further seeks information from these companies regarding historical PFAS manufacturing practices as well as information regarding these companies' ongoing efforts to manufacture PFAS replacement chemicals.
Although environmental organizations have been quick to praise the NJDEP Directive, in reality, the state agency may have overstepped its authority. NJDEP has been quick to point out that the Directive is not a final agency action, formal enforcement order, or other final legal determination and therefore cannot be appealed or contested. Notwithstanding NJDEP's efforts to insulate its Directive from immediate legal challenge, it will almost certainly draw strong industry challenges. For example, NJDEP's efforts to obtain information regarding PFAS replacement chemicals may run afoul of the Toxic Substances Control Act and its efforts to compel reimbursement of past claims and/or the takeover of ongoing remedial actions will certainly be the subject of court challenges.
Continuing its full court PFAS press, on April 1, 2019, New Jersey unveiled a proposed drinking water standard of 14 parts per trillion (ppt) for PFOA and 13 ppt for PFOS. These proposed drinking water levels are significantly lower than the current U.S. EPA health advisory level of 70 ppt for combined PFOS/PFOA.
---
The term "climate change litigation" has become a shorthand for a wide range of different legal proceedings associated with addressing the environmental impacts of climate change. Plaintiffs in climate change lawsuits may include individuals, non-governmental organizations, private companies, state or local level governments, and even company shareholders who, through various legal theories, allege that they have been harmed or will suffer future harm as a direct result of the world's changing climate. The targets of climate change litigation have included individual public and private companies, government bodies, and even entire industry groups. While there appears to be no shortage of plaintiffs, defendants, or legal theories emerging in climate change litigation, one clear trend is that the number of these lawsuits has grown dramatically in recent years. By one count, more than fifty climate change suits have been filed in the United States every year since 2009, with over one hundred suits being filed in both 2016 and 2017.
In light of the growing trend of climate change litigation, Jenner & Block's Corporate Environmental Lawyer blog is starting a periodic blog update which will discuss the emerging trends and key cases in this litigation arena.  In each update, our blog will focus on a sub-set of climate change cases and discuss recent decisions  on the topic. In Part 1 of this series, we will be discussing Citizen-Initiated Litigation Against National Governments.
Continue reading "Trends in Climate Change Litigation: Part 1" »
---
U.S. EPA continues to be on the hook for damages associated with the Gold King Mine located in San Juan County, Colorado. Several years ago, a contractor working on behalf of U.S. EPA to address environmental impacts associated with a closed gold mine, destroyed a plug holding water trapped inside of the mine, causing the release of approximately three million gallons of mine waste water into Cement Creek, which was a tributary of the Animas River. Although U.S. EPA took responsibility for the incident, it has refused to pay damages incurred as a result of he release, leading to lawsuits being filed by a variety of plaintiffs, including the states of Utah and New Mexico, the Navajo Nation, and affected individuals. Plaintiffs asserted a variety of claims, including claims under CERCLA, RCRA, CWA, and the Federal Tort Claims Act (FCTA).  U.S. EPA filed a motion to dismiss, arguing among other things, that it was entitled to sovereign immunity for damages resulting from an ongoing cleanup effort. 
On February 28, 2019, the federal district court in New Mexico rejected U.S. EPA's claim that it was protected from CERCLA liability on sovereign immunity grounds, noting that at least three circuit courts have found that U.S. EPA can face liability under CERCLA where U. S. EPA's actions in remediating a site are alleged to have caused releases of hazardous wastes. The court also found that plaintiffs' allegations (which included Utah and New Mexico, as well as the Navajo Nation and individuals), if proven, would demonstrate U.S. EPA's liability as an "arranger," "operator," and "transporter" of hazardous substances. Specifically, Plaintiffs stated claims for arranger liability because they "allege that EPA took intentional steps to dispose of a hazardous substance." With respect to operator liability, the court noted that Plaintiffs "allege that EPA managed, directed, or conducted operations specifically related to the pollution, that is, operations having to do with the leakage or disposal of hazardous waste." Finally, regarding transporter liability, Plaintiffs "allege that EPA took steps to drain the mine and treat the water at the site."
With respect to the RCRA, CWA, and FCTA claims, the court concluded that there were disputed issues of fact that precluded the court from being able to grant dismissal of those claims. We will continue to provide updates on this proceeding.
---
Last week, the Center for Biological Diversity and other environmental groups petitioned the Ninth Circuit for review of EPA Region 9's decision in December 2018 to issue a final prevention of significant deterioration (PSD) permit for the Palmdale Energy Project (Project), a gas-fired plant being developed in the city of Palmdale, CA. These environmental groups had previously but unsuccessfully challenged the permit in front of EPA's Environmental Appeals Board (EAB), arguing that a new control technology configuration—namely, replacing the combined-cycle turbines' duct burners with battery storage—should be used to satisfy EPA Region 9's "Best Available Control Technology" (BACT) requirements under the Clean Air Act (CAA). The EAB denied the environmental groups' appeal in October 2018. However, as the EAB explicitly recognized, "energy storage technology is a rapidly growing development in the electrical power supply sector," and therefore the totality of the environmental groups' efforts may spur additional consideration of battery storage as an option for facilities to meet their obligations under the CAA.
Continue reading "BACT to the Future: Enviros Petition for Review on Natural Gas Power Plant Air Permit, Saying Batteries Are "BACT" Under the Clean Air Act" »
---
Last week, New York Governor Andrew Cuomo announced the Consumer Right to Know Act ("Act") as part of his proposed executive budget. The Act would authorize the New York Department of Environmental Conservation, along with the New York Department of Health and the New York Department of State, to promulgate regulations requiring product manufacturers to disclose the presence of potentially hazardous substances on their product labeling. Among other things, the Act would require these agencies to assess the feasibility of on-package labeling; develop regulations establishing a labeling requirement for designated products; develop a list of more than 1,000 substances that must be labeled; and identify the types of consumer products that will be subject to these new labeling requirements. The Act would also extend the Department of Environmental Conservation's disclosure requirements for household cleaning products to encompass all cleaning products sold in New York, and it would empower the Department of Health to require similar disclosures for personal care products like shampoo, deodorant, or baby powder. Needless to say, these disclosure requirements would be among the most stringent—if not the most stringent—in the United States. 
Governor Cuomo's announcement is available here. We will keep our readers updated on the progress of Governor Cuomo's proposal. 
---
In 2016, U.S. EPA established an advisory level of 70 parts per trillion (PPT) for combined perfluorooctanoic acid (PFOA) and perfluorooctane sulfonate (PFOS)-- two of the more commonly found polyfluoroalkyl  substances (PFAS). However, the Agency for Toxic Substances and Disease Registry  (ATSDR) recently suggested that these advisory levels may not be stringent enough, releasing draft risk values earlier in 2018 that are significantly more conservative than the values relied upon by U.S. EPA in 2016.  The ATSDR draft report identifies a minimal risk level for PFOA that equates to approximately 11 ppt and approximately seven ppt for PFOS.
The ATSDR draft report, the issuance of which the White House had sought to delay, has been subject to criticism by both sides of the spectrum, with some questioning the science behind the conclusions reached in the report, while others claim that the draft report doesn't go far enough. The public comment period on the draft report closed on August 20, 2018 and the report has yet to be finalized. 
However, in lieu of waiting for the report to be finalized and/or for U.S. EPA to take further action to revise its current health advisory level, several states have elected to move forward to establish their own regulatory limits for these chemicals. New Jersey and Vermont had taken the lead in adopting more stringent regulatory standards, with New Jersey adopting a 14 ppt limit for PFOA and Vermont adopting a 20 ppt limit for combined PFAS in drinking water. However, these levels were established prior to the release of the draft ATSDR report and a number of other states have since jumped on the regulatory bandwagon. For example, New York's Drinking Water Quality Council recently recommended that New York adopt a 10 ppt limit for PFOA and PFOS. Michigan, which had adopted U.S. EPA's recommended advisory level of 70 ppt, also is in the process of developing more stringent standards for PFAS in drinking water.   
ATSDR has yet to release a time-line for finalizing its draft toxicological profile for PFAS and although U.S. EPA has announced that it intends to evaluate the need for a maximum contaminant level (MCL) for PFOA and PFOS, that is several years away. In the interim, it appears likely that individual states will continue to adopt their own individual regulatory levels for these chemicals in drinking water which will continue to result in a patchwork regulatory framework across the United States. 
---
On December 11, 2018, the U.S. EPA and the U.S. Army Corps of Engineers jointly issued a proposed rule to define the basic jurisdictional reach of the federal Clean Water Act ("CWA"), which applies to protection of the "navigable waters" of the U.S.  The proposed rule defines the term "waters of the United States," which establishes the scope of waters subject to the CWA ("the Proposed WOTUS Rule").  The definition of WOTUS has been the subject of decades of litigation, including at the U.S. Supreme Court, see Rapanos v. U.S., 547 U.S. 715 (2006), itself a divided opinion.  The Trump Administration's WOTUS rule, when issued in final, would replace the definitional rule issued in June 2015 by the Obama Administration.  80 Fed. Reg. 37054.  Obama's 2015 rule itself was the subject of litigation; including after the Trump Administration attempted to delay application of that rule.  See, e.g., Puget Soundkeeper Alliance v. Wheeler, No. C15-1342-JCC (W.D. Wash. Nov. 26, 2018).  As of now, 28 States are not subject to the 2015 rule, but to the definition of WOTUS pursuant to rules issued in 1977 and the 1980s, as well as decisions of the Supreme Court and the agencies' guidance and practices.
The Proposed WOTUS Rule, which the Trump Administration states is consistent with the Rapanos plurality opinion written by Justice Scalia, purports to provide "clarity, predictability, and consistency" and, by limiting the scope of the CWA's jurisdiction, "gives states and cities more flexibility to determine how best to manage waters within their borders."  By setting forth "six clear categories of waters" that are considered WOTUS, the Proposed WOTUS Rule seeks to ensure that the CWA applies only to those waters "that are physically and meaningfully connected to traditional navigable waters."  The six categories are, in general:
Continue reading "The Trump Administration Issues Proposed "Waters of the United States" Rule Under CWA" »
---
On Thursday, November 29th, Jenner & Block Associate Matthew Lawson will be giving a CLE presentation on the "Environmental Impact of Blockchain" at the Chicago Bar Association's Young Lawyers Environmental Law Committee Meeting.  Matthew Lawson's presentation will discuss both the negative environmental impacts caused by the growth in popularity of cryptocurrency mining, and the potential positive impacts on the environment from emerging and future applications of the Blockchain technology.
The presentation is on November 29, 2018, from 12:15 PM - 1:30 PM at the Chicago Bar Association, 321 S. Plymouth Ct. Chicago, IL 60604.
For more information on the event click here.
---
The director of the Agency for Toxic Substances and Disease Registry (ATSDR), Peter Breysse, continues to defend his agency's minimal risk levels (MRLs) for perfluorinated chemicals that were released in June 2018 as part of a draft toxicological profile. In response to questions posed at a recent Senate hearing, Breysse noted that ATSDR's draft MRLs roughly corresponded to drinking water levels of 14 parts per trillion (ppt) for perfluorooctane sulfonate (PFOS) and 21 ppt for perfluorooctanoic acid (PFOA). Where these levels are exceeded, ATSDR has recommended that residents take steps to lower their exposures and contact state and local authorities. Breysse also recommended that residents consult with physicians and noted that ATSDR has information on its website for physicians to consult regarding exposure risks for these chemicals.
The drinking water levels referenced in the ATSDR toxicological profile (14 ppt for PFOS and 21 ppt for PFOA) correspond generally with regulatory standards implemented in several states, including New Jersey and Vermont, both of which have the lowest regulatory levels for these compounds in the United States. However, the ATSDR MRLs are much stricter than U. S. EPA's drinking water advisory level of 70 ppt.  In addition, many news outlets reported that U.S. EPA had sought to delay ATSDR's issuance of its June 2018 toxicological profile.  Perhaps coincidentally, at about the same time as ATSDR issued its draft report, U.S. EPA announced plans to begin to evaluate the need for a maximum contaminant level (MCL) for PFOA and PFOS. 
Although ATSDR and U.S. EPA continue to work cooperatively (at least on paper) to address PFOA and PFOS at contaminated properties throughout the United States, it remains to be seen how well these agencies will cooperate in setting an MCL for these contaminants.  The agencies' "cooperative" relationship may face choppy waters, especially in light of ATSDR's continued defense of its MRLs and U.S. EPA's skeptical view regarding same.