By: Alexander J. Bandza, Steven M. Siros, and Gabrielle Sigel
As the United States rapidly transitions to working from home (when possible) companies involved in environmental investigations or remediation work must determine whether such field or other work could, should, or must continue in the days, weeks, and months ahead. The world is pivoting to tackle COVID-19, a public health crisis, and many of the "essential services" exempted from stay-at-home/shelter-in-place orders ("Restriction Orders") include work involving public health and safety, as well as critical infrastructure services. Therefore, any person with ongoing environmental investigation and remediation work ("environmental field work") has to consider whether that work would be or should be included in the category of "essential services."
From a policy standpoint, whether environmental field work should be considered "essential" requires an evaluation of the people and the environment potentially put at risk, the likelihood of that risk, and the resources the work uses. Continuation of environmental field work may benefit public health and the environment, but it also is occurring at some cost to public health and safety. For example, environmental projects use personal protective equipment ("PPE") and laboratory equipment and personnel that may be able to be allocated to medical and other scientific research needs. Furthermore, some environmental field work requires close human contact and, at a minimum, will require travel to work and other activities that the Restriction Orders and federal and CDC guidelines are seeking to avoid. In addition, environmental contractors may not be able to perform work if key personnel are not available to work due to travel restrictions, health impacts, or family obligations. Thus, the consideration of whether environmental field work should continue during the COVID-19 crisis requires weighing complex public health and safety needs and risks.
To help those considering whether and how to continue environmental field work, evaluate the following:
(1)     Am I allowed to do the environmental field work under a state or local COVID-19 Restriction Order?
(2)     If I cannot continue under a Restriction Order or for other reasons, how do I protect my company's interests to avoid penalties and other liabilities under the consent decrees, administrative orders, or various other agreements with or regulations imposed by state and federal environmental agencies; and
(3)     If I am allowed to or required to continue the work, what regulations pertain to how to do the work safely?
1.    AM I ALLOWED TO DO THE WORK UNDER A RESTRICTION ORDER?
As of the time of publication of this alert, there are no federal mandates or executive orders requiring business shutdowns or mandatory quarantines. However, many states, counties, and municipalities are issuing executive orders closing non-essential businesses and limiting gatherings of people.
    a.    State-Level COVID-19 Executive Orders
Each of these state and local mandates exempt "essential businesses" and the specific definition of an essential business varies from state to state. As a general rule, however, "essential businesses" are those that promote public safety, health, and welfare. Here are examples of several of the first state directives.    
California: On March 19, 2020, Governor Newsom issued Executive Order N-33-20 requiring California residents to remain at home unless they are involved in 16 critical infrastructure sectors. These 16 critical infrastructure sectors were designated by the Department of Homeland Security and include the water and wastewater systems sector that is responsible for ensuring the supply of safe drinking water and wastewater treatment and service.  
Illinois: On March 20, 2020, Governor Pritzker issued Executive Order 2020-10 requiring Illinois residents to remain in their homes to prevent the spread of COVID-19. The order specifically exempts "essential government functions", "essential businesses and operations", and "essential infrastructure activities." Essential infrastructure activities include operation and maintenance of utilities, including water, sewer, and gas, and solid waste and recycling collection and removal and essential businesses and operations includes construction related activities.
New York: On March 20, 2020, Governor Cuomo issued an Executive Order (referred to as Pause, standing for Policies Assure Uniform Safety for Everyone), requiring that as of 8 p.m. on March 22, all non-essential businesses must ensure that their workforce works remotely. Exempt "Essential businesses" include essential infrastructure (including utilities and construction); essential services (including trash collection, mail, and shipping services; news media; banks and related financial institutions); sanitation and essential operations of residences or other essential businesses; and vendors that provide essential services or products (including services needed to ensure the continuing operation of government agencies and provide for the health, safety, and welfare of the public).
New Jersey: On March 21, 2020, Governor Murphy issued Executive Order 107 requiring that New Jersey residents remain in their homes and requiring that all "non-essential businesses" close. A previously issued executive order (Executive Order No. 104) defined "essential businesses" to include "grocery/food stores, pharmacies, medical supply stores, gas stations, healthcare facilities and ancillary stores within healthcare facilities." All gatherings within the state are limited to 50 persons or fewer, except for "normal operations at airports, bus and train stations, medical facilities, office environments, factories, assemblages for the purpose of industrial or manufacturing work, construction sites, mass transit, or the purchase of groceries or consumer goods."
In addition to these states, many other states have either implemented similar orders (including Connecticut, Delaware, and Louisiana) or likely will do so in the coming weeks. While expressly mentioning critical sectors such as health care, police and fire, and grocery stores, the orders do not squarely address whether environmental field work constitutes "essential businesses" subject to these exemptions. However, environmental field work logically could be included under the categories used to describe "essential business," particularly because many of the environmental statutes requiring such work expressly state that the work is being ordered or conducted to protect human health and the environment.
    b.    Federal (U.S. EPA) Environmental Agency Guidance
The White House has issued Coronavirus Response Guidelines, "15 Days to Slow the Spread," including a statement that if you work in one of the 16 "critical infrastructure industries" as defined by the Department of Homeland Security, you have a "special responsibility" to continue to work.
As of this publication, U.S. EPA has not released public guidance on whether ongoing or new site cleanups and/or site investigations would constitute "critical infrastructure industry." At least to some degree, that determination is likely to be a site-specific, based on the unique circumstances of each site and, as further discussed below, the language of the agency orders or agreements which govern the environmental field work. It is likely that in the coming weeks, U.S. EPA will provide further guidance on assessing whether site cleanup activities constitute "critical infrastructure industry" exempt from the various Restriction Orders. One issue that may need to be resolved in the future relates to potential conflicts in federal and state guidance regarding what constitutes an "essential service." Such issues could be addressed via federal and state cooperation agreements in the event of possible conflicts between federal and state directives.
    c.    State Environmental Agency Guidance
At least one state environmental regulatory agency has provided guidance directly on this issue. On March 20, 2020, the California State Resources Water Control Board, which generally has jurisdiction over impacted groundwater in California, published a Guidance Document that states:
Please be aware that timely compliance by the regulated community with all Water Board orders and other requirements (including regulations, permits, contractual obligations, primacy delegations, and funding conditions) is generally considered to be an essential function during the COVID-19 response. As a result, the Water Boards consider compliance with board-established orders and other requirements to be within the essential activities, essential governmental functions, or comparable exceptions to shelter-in-place directives provided by local public health officials.   
It is likely that similar guidance will be issued in the coming weeks by other state regulatory agencies.
2.    IF I CANNOT CONTINUE THE WORK UNDER A RESTRICTION ORDER OR OTHERWISE, HOW COULD I PROTECT MY COMPANY'S INTERESTS TO AVOID PENALTIES OR OTHER LIABILITIES?
Those responsible for ongoing environmental field work should carefully evaluate the governing consent decrees, administrative orders, or other agreements with state and federal environmental agencies, and private parties, under which they are performing environmental field work. The agreements may well have force majeure and other clauses addressing delays in the work.
For example, under the current federal model remedial design/remedial action (RD/RA) judicial consent decrees with potentially responsible parties ("PRPs") under sections 106, 107 and 122 of CERCLA, PRPs have both covenanted not to sue the United States and agreed to indemnify the same for "claims on account of construction delays." There are additional stipulated penalty provisions. Therefore, companies must act pursuant to the force majeure provisions to avoid these claims and stipulated penalties. Force majeure is defined as "any event arising from causes beyond the control of [PRPs], of any entity controlled by [PRPs], or of [PRPs]' contractors that delays or prevents the performance of any obligation under this [consent decree] despite [PRPs]' best efforts to fulfill the obligation."
Relying on these provisions involves:
Notifying "EPA's Project Coordinator orally or, in his or her absence, EPA's Alternate Project Coordinator or, in the event both of EPA's designated representatives are unavailable, the Director of the Waste Management Division" in that specific U.S. EPA Region within a stipulated period of days (the period of days may vary under each consent decree).
Providing in writing to U.S. EPA "an explanation and description of the reasons for the delay; the anticipated duration of the delay; all actions taken or to be taken to prevent or minimize the delay; a schedule for implementation of any measures to be taken to prevent or mitigate the delay or the effect of the delay; [the PRP's] rationale for attributing such delay to a force majeure; and a statement as to whether, in the opinion of [the PRP], such event may cause or contribute to an endangerment to public health or welfare, or the environment" within a stipulated period of days (the period of days likely varies under each consent decree).
Providing with the above writing "all available documentation supporting their claim that the delay was attributable to a force majeure."
U.S. EPA is then to provide notice of its decision, which if U.S. EPA rejects the force majeure claim, the responsible parties must provide notice within 15 days of U.S. EPA's decision to avail themselves of the model consent decree's dispute resolution provision. The federal Model Administrative Settlement Agreement and Order on Consent for Removal Actions contains similar obligations and provisions.
It is thus plain that responsible parties conducting environmental field work should be prepared to contact U.S. EPA or state regulators orally as soon as practicable to determine their views on the necessity of the work and if there is disagreement about the same, begin to "paper the file" on the necessary force majeure documentation in the time frames provided in the governing consent decrees, administrative orders, or various other agreements with state and federal environmental agencies.
For sites that are in the early investigation stages, regulators may agree to a temporary pause in site investigations. For sites that are currently undergoing remedial measures, the determination on whether work should continue is again likely to be fact dependent. For example, a site with an ongoing groundwater treatment system that is being operated to protect a drinking water source is likely to be deemed an essential activity. For a site where the remedial measures involve excavating impacted soils that are not immediately affecting groundwater sources, it may be the case that the regulators determine that certain activities are not "essential" and can be temporarily paused or scaled back.
Even if the decision is made to proceed with the work, other circumstances may preclude or significantly impair the ability to do the work. For example, it may be difficult to obtain necessary supplies and/or vendors to perform these services. To the extent that wastes are generated in the course of doing this work, can these wastes be managed and disposed of in a timely manner? These are all issues that should be discussed with the regulators or private parties requiring the work.
3.    IF I CONTINUE THE WORK, HOW CAN I DO IT SAFELY?
Once a decision is made that environmental field work is "essential" and must proceed to at least some degree, special care must be taken to ensure that the work is performed safely given additional risks imposed by COVID-19.  On March 9, 2020, the federal Occupational Safety and Health Administration ("OSHA") issued its Guidance on Preparing Workplaces for COVID-19 that was the subject of a previous client alert.  This OSHA guidance outlines recommended steps that employers should take to protect workers, using OSHA's "hierarchy of controls" framework for addressing workplace risks (i.e., engineering controls, followed by administrative controls, safe work practices, and PPE.  It is also prudent for all entities at the site to consider what steps they will take if they learn that one of the workers has become exposed to the novel coronavirus or contracted COVID-19. On March 20, 2020, the CDC issued updated "Environmental Cleaning and Disinfection Recommendations." 
OSHA has long-standing regulations for work at hazardous waste sites under its Hazardous Waste Operations and Emergency Response ("HAZWOPER") standard (in general industry 29 CFR 1910.120 and in construction 29 CFR 1926.65), which establishes health and safety requirements for work at sites, as well as responses to emergencies involving releases of hazardous substances. Many environmental investigation and remediation sites have rigorous site-specific health and safety plans, and many are required to have such plans by a consent decree or other regulatory or contractual obligation. Many environmental contractors have such plans as part of their standard operating procedures. However, given COVID-19, special care should be taken to ensure that PPE that would ordinarily be used to prevent exposure to hazardous substances is not contaminated prior to being utilized in the field.  Moreover, ensuring feasible physical distancing, requiring diligent hygiene methods, and having appropriate cleaning equipment and chemicals in the field are also critical.  All entities with employees at the site should regularly check both the OSHA and CDC website for updated guidance on workplace health and safety best practices. It also is important to ensure that the protocols are being appropriately communicated and followed by all entities (including regulators) at a site; the best protocols and procedures are only as good as their actual implementation by all.
OSHA has reminded the regulated community that if employees contract COVID-19 as a result of performing their work-related duties, the employees who become ill could constitute recordable cases of illness under OSHA's Injury and Illness Recordkeeping Standard, 29 CFR Part 1904.
Companies and their counsel also should evaluate existing master services agreements that govern the work of their vendors and contractors with a particular eye towards: (i) how indemnification provisions might apply in the event that a vendor's or contractor's employee is later determined to be infected with COVID-19 and such a latency period could plausibly extend to such an employee's work at the company's site and its employees, and vice versa; and (ii) payment delay provisions should the company or its vendors or contractors become concerned about solvency issues.
We will continue to provide updates on the impacts of COVID-19 on environmental, health and safety issues affecting our clients. Jenner & Block has established a COVID-19 resource center that provides updates on a variety of issues affecting our clients and we would encourage you to visit this resource center for timely updates on COVID-19 related issues.
---
By Gabrielle Sigel, Co-Chair, Environmental and Workplace Health and Safety Law Practice
Due to COVID-19, the nation's healthcare industry is facing a severe shortage of respiratory protection equipment for healthcare workers. Both Congress and the White House have recently taken steps to try to address that shortage by enacting liability immunity under the Families First Coronavirus Response law, signed late on March 18, 2020. These provisions protect manufacturers, distributors, and others of U.S. Food and Drug Administration ("FDA")-designated industrial respirators from any claims of liability arising from their use during the response to COVID-19. The intent is that this would increase the supply of NIOSH-approved small-particular filtering respirators from those who manufacture or have on-hand respirators that previously had not been FDA-approved as medical devices.
As explained in OSHA's Hospital Respiratory Protection Program Toolkit: Resources for Respirator Program Administrators (May 2015), respirators are different from facemasks, including surgical masks. Fluid-resistant facemasks are loose-fitting devices that can protect the healthcare worker from larger droplets of infectious bodily fluids from patients, and vice versa. Facemasks "are not considered respiratory protection— facemasks do NOT provide the wearer with a reliable level of protection from inhaling smaller particles, including those emitted into the room air by a patient who is exhaling or coughing, or generated during certain medical procedures." Id. at 5. Respirators, on the other hand, protect the hospital worker from both large and small infectious particles in the air (smaller particles are known as "aerosols"). An N95 respirator is a half-mask air-purifying device with NIOSH-approved N95 filters or filtering material. The "95" refers to the NIOSH specification that the respirator filter at least 95% of airborne particles. N95 respirators can be designed for single-use or in a mask that allows re-use after replacement of N95 filter or cartridges, and, in contrast with facemasks, they are designed to form a tight seal on the user's face. Another type of respirator that protects against inhalation of aerosols is an "air-supplying respirator," which provides clean air from a source other than the immediate ambient air. Self-contained breathing apparatus, commonly known as "scuba equipment," is an example of an air-supplying respirator.
Although N95 respirators are generally used in all workplaces where control of inhalation of smaller-sized particles is required to reduce hazards, in order to use such respirators in a hospital, in general, the manufacturer must have its devices approved by the Food and Drug Administration (FDA) as a medical device. Certain N95 respirators can be outfitted with the additional splash protection of a surgical mask, and are called a "surgical respirator," "medical respirator," or "surgical N95." Those devices are deemed a medical device, which must be approved by both the FDA and by NIOSH for their particle-filtering ability Non-surgical N95s are not typically used in a hospital setting and a manufacturer and others may be reluctant to supply them for hospital use, particularly given the potential liability risks from their use in that setting.
Faced with a shortage of surgical N95 respirators, the White House turned to manufacturers and users of industrial N95s as an additional source. On March 2, 2020, the FDA issued an Emergency Use Authorization (EUA), pursuant to section 564 of the Food, Drug, and Cosmetic Act (FDCA), that allows the emergency, COVID-19 use of designated NIOSH-certified N95 respirators in the health care setting. The EUA also stated that certain NIOSH-approved respirators that had passed the manufacturer's recommended shelf-life also could be used in certain circumstances.
The March 2, 2020 EUA did not address protection of industrial manufacturers from liability for use of respirators in medical settings. On March 11, 2020, the FDA clarified the EUA by stating that the FDA had deemed general use N95 respirators as medical devices within the meaning of 201(h) of the FDCA and eligible for liability protections under the Public Readiness and Emergency Preparedness Act of 2005, 42 U.S.C. § 247d-6d ("the Public Readiness Act"). Under the Public Readiness Act, certain devices, called "countermeasures," are entitled to broad liability immunity during their use in response to a public health emergency. Specifically, a "covered person" is forever immune from liability for any type of "loss" associated with the use of a designated "countermeasure," including death, physical, mental, or emotional injury, fear of such injury, including medical monitoring, and damage to property including business interruption. 42 U.S.C. § 247d-6d(a)(1)-(2). A "covered person" includes the United States, manufacturers and distributors of the countermeasure, and all employees of a manufacturer or distributor of a designated countermeasure. 42 U.S.C. § 247d-bd(i)(2). Liability protection is provided regardless of whether the countermeasure is sold, donated or otherwise provided and used for medical services.
On March 14, 2020, the U.S. House of Representatives passed H.R. 6201, the "Families First Coronavirus Response Act," which in Division F, Section 6005, designated personal respiratory protective devices approved by NIOSH (42 CFR part 84) and designated by the FDA in the March 2, 2020 EUA, as a "covered countermeasure" subject to all liability immunities under the Public Readiness Act." The U.S. Senate passed the bill, without amendment, on March 18, 2020, and later that day, the bill was signed into law by the President. Industrial respirators will remain a liability-protected countermeasure if they are used to address COVID-19 anytime between January 27, 2020 and October 1, 2024, in response to the public health emergency declared by the Secretary of Health and Human Services Alex M. Azar II on January 31, 2020.
In the meantime, as supplies continue to be short, the CDC has issued guidelines for how medical providers should triage their use of respiratory protective equipment. The guidelines issued as of March 19, 2020 are here.
---
On Monday, March 2, 2020, the United States Supreme Court granted certiorari to a petition from two U.S. federal agencies attempting to block the release of certain agency decision-making documents under the Freedom of Information Act ("FOIA").  The agencies' petition followed a determination by the Ninth Circuit that certain "draft" documents created by the agencies pursuant to Section 7 of the Endangered Species Act ("ESA") were not exempt from public release under FOIA.  The Supreme Court's resolution of the matter is expected to have far reaching impacts on the types of documents that federal agencies may hold back from public release under FOIA.
The case stems from an April 2011 regulatory proposal by U.S. EPA to modify standards related to certain "cooling water intake structures," used by power plants and manufacturing facilities to dissipate heat.  Under Section 7 of the ESA, the United States Fish and Wildlife Service ("USFWS") and National Marine Fisheries Service ("NMFS") were required to provide U.S. EPA their "biological opinions" as to whether the regulatory proposal was "likely to cause jeopardy" for certain ESA-listed species or negatively impact critical habitat of threatened or endangered species.  Pursuant to this obligation, the USFWS and NMFS advised U.S. EPA of their preliminary determination that the proposed regulations would harm currently endangered species.  However, the agencies' preliminary determinations were never published, and following further discussions with U.S. EPA, the agencies ultimately modified their conclusion and announced a finding that the proposed regulations would pose no "no jeopardy" to endangered species.  Following this determination, the Sierra Club subsequently issued a FOIA request for documents related to the ESA consultation process, but the agencies refused to turn over documents related to their draft preliminary determination.  Specifically, the agencies claimed that the documents were protected under the "deliberate process privilege" exception to the FOIA.  Following several years of litigation, the Ninth Circuit held in 2018 that the deliberate process privilege did not extend to block the draft documents created by the USFWS and NMFS and that the agencies were required to turn over the documents to the Sierra Club.
In its petition, the Government urged that the Ninth Circuit's rulings must be overturned in order to protect the deliberate process privilege of FOIA, which is essential for "promoting a candid exchange within and between agencies before a final decision is made." In its brief in response to the Government, the Sierra Club argued that the documents "conveyed the Services' conclusion that a particular action proposed by…EPA would result in jeopardy to species protected by the ESA," and that the agencies' attempt to subsequently identify these documents as "drafts" did alter the conclusive nature of the documents.
The Supreme Court's decision to hear the Government's petition is likely an ominous indicator for the Sierra Club and other environmental groups supporting the Ninth Circuit's holding.  Since 2007, the Supreme Court has overturned approximately 70% of the federal circuit decisions it agrees to review, and has overturned more than 77% of the decisions arriving from the Ninth Circuit. 
---
On Thursday, February 20, 2020, the U.S. Environmental Protection Agency ("EPA") announced a preliminary regulatory determination that the agency will seek to implement regulatory limits for Per- and Polyfluoroalkyl Substances (PFAS) in public drinking water across the United States.  The regulatory determination is a key step in the creation of a Maximum Contamination Level ("MCL") that will act to limit the quantity of PFAS permitted in public drinking water.  In its preliminary regulatory determination, EPA proposes setting MCL levels for two PFAS substances, perfluorooctanoic acid (PFOA) and perfluorooctane sulfonate (PFOS), which EPA has determined meet the statutory criteria to become regulated contaminants under the Safe Drinking Water Act.  To meet this criteria, EPA had to find that: (1) the consumption of PFOS and PFOA may result in adverse health effects; (2) PFOS and PFOA have been identified in public water supplies at frequencies and levels sufficient to cause a public health concern; and (3) that new regulation presents a meaningful opportunity to reduce the health risks posed by PFOS and PFOA.
As part of its announcement, EPA will seek public comments on its preliminary findings for the next 60 days.  Critically, the preliminary regulatory determination offers no insight into the regulatory levels EPA anticipates setting for PFOS or PFOA.  Through its voluntary Health Advisory Level ("HAL"), EPA currently recommends that municipalities maintain a maximum limit of 70 parts per trillion of PFAS in drinking water served to the public.  While the HAL is referenced in EPA's preliminary regulatory determination, it is unclear whether EPA will look to set PFOS or PFAS' mandatorily MCL at a similar level.  EPA's election to regulate PFOS and PFOA kicks off a two-year period for the agency to determine an appropriate MCL for the contaminants.  Following the formal proposal of an MCL, the agency has another 18 months to set its final drinking water requirements.  
The release of a preliminary regulatory determination marks a critical step in EPA's implementation of its PFAS Action Plan.  Under the PFAS Action Plan, EPA has committed to "identifying and understanding PFAS, [ ] addressing current PFAS contamination, preventing future contamination, and effectively communicating with the public about PFAS." The plan sets forth four overarching goals for regulating PFAS:
Consider the creation of an MCL for PFOA and PFOA;
Begin necessary steps to propose designating PFOA and PFOS as "hazardous substances" through available federal statutory mechanisms, including CERCLA, RCRA, TSCA and the CWA;
Develop and implement groundwater cleanup recommendations for PFOA and PFOS at contaminated sites;
Develop toxicity values or oral reference doses for various PFAS chemicals.
Under the Trump Administration, the EPA has repeatedly affirmed that addressing the emerging contaminant PFAS is a key and ongoing priority for the agency.  As stated in the PFAS Action Plan, "the EPA has heard clearly the public's desire for immediate action to address potential human health and economic impacts from PFAS in the environment."  In fact, despite proposing large cuts to EPA's overall budget, the Trump Administration's proposed budget for 2021 requests an additional $6 million dollars from Congress to carry out EPA's PFAS Action Plan. "Under President Trump, EPA is continuing to aggressively implement our PFAS Action Plan – the most comprehensive cross-agency plan ever to address an emerging chemical," stated EPA Administrator Andrew Wheeler. "With today's action, EPA is following through on its commitment in the Action Plan to evaluate PFOA and PFOS under the Safe Drinking Water Act."
---
 On Monday, February 10, 2020, the Trump Administration released its proposed budget for Fiscal Year 2021. The proposal calls for sweeping cuts to a number of federal agencies and departments, including deep cuts to the United States Environmental Protection Agency ("USEPA"). If enacted, the proposed budget would grant $6.7 billion in funding to USEPA, a $2.4 billion or 26-percent reduction from the agency's $9.1 billion budget in 2020. In the budget proposal's preamble, the Administration promises to "call[] on the Government to reduce wasteful, unnecessary spending, and to fix mismanagement and redundancy across agencies."
With respect to USEPA's budget allocation, the proposal promises to "eliminate almost 50 wasteful programs that are outside of EPA's core mission or duplicative of other efforts, saving taxpayers over $600 million." Proposed major cuts include the reduction of nearly 50% of the agency's research budget, including all funding for grants to independent universities and research institutes conducting air, water, and other environmental and health research. Another target for deep cuts is USEPA's safe drinking water revolving funds. The revolving funds are used to help fund water infrastructure projects undertaken by state or municipal public water providers. Under the proposed budget, the available funds for such projects would be cut from approximately $2.77 billion down to $2 billion.
While the proposal primarily focuses on proposing cuts to USEPA's fiscal budget, it does contain a few line item requests for additional funding. In particular, the proposal asks for an additional $6 million to carry out USEPA's Per- and Polyfluoroalkyl Substances (PFAS) Action Plan. The additional funding is sought to continue research into the risk posed by PFAS compounds, address current contamination issues, and effectively communicate findings to the public. In addition, the budget requests $16 million into new research to help prevent and respond to the rising growth of harmful algal blooms. 
The budget proposal is not the first time the Trump Administration has sought to implement deep cuts into USEPA's budget. In fact, the Trump Administration has now proposed nearly identical cuts to the agency's budget in each of the last three fiscal years. As previously discussed by the Corporate Environmental Lawyer, the Trump Administration first proposed a $2.7 billion budget reduction for USEPA in fiscal year 2018. However, the proposal was rebuffed by congress and the final spending bill ultimately signed by Trump held the agency's budget at $8.1 billion, even with its 2017 level. The following year, the Trump Administration again proposed cutting the agency's budget by more than $2 billion, but ultimately agreed to a spending deal that increased the agency's budget to $8.8 billion. Finally, during fiscal year 2020, the Trump Administration proposed approximately $2.7 billion in cuts to USEPA's budget. As before, Congress rejected the proposal and ultimately approved a nearly record high budget for USEPA of $9.1 Billion.  Congress' continued rejection of the spending cuts proposed by the Trump Administration is acknowledged in the Administration's most recent 2021 budget proposal, which derides Congress for continuing "to reject any efforts to restrain spending" and "greatly contribut[ing] to the continued ballooning of Federal debt and deficits, putting the Nation's fiscal future at risk." The proposal promises that the Trump Administration will use "all available tools and levers" to ensure that the spending reductions outlined in the budget are finally implemented.
---
On February 6, 2020, California's Water Resources Control  Board (WRCB) announced that it would be dropping the response levels (RLs) for perfluorooctanoic acid (PFOA) and perfluorooctanesulfonic acid (PFOS) from 70 parts per trillion (ppt) to 10 ppt for PFOA and 40 ppt for PFOS. This announcement comes on the heels of the WRCB's August 2019 decision to lower the notification levels (NLs) for these compounds to 5.1 ppt for PFOA and 6.5 ppt for PFOS. An exceedance of the NL requires that the drinking water provider notify their governing boards and the WRCB of the exceedance—this notification would need to occur within 30 days of receipt of the validated laboratory results. In the event of an exceedance of the RL, the water provider must either (1) take the source out of service immediately; (2) utilize treatment or blending; or (3) provide public notification of the exceedance within 30 days of receipt of the validated laboratory results. 
At the same time, the WRCB has asked California's Office of Environmental Health Hazard Assessment (OEHHA) to proceed with the development of public health goals for both PFOA and PFOS which is a step in the process of establishing maximum contaminants levels for these contaminants. We will continue to monitor and provide updates with respect to these ongoing regulatory activities.
---
In a consent decree filed in the United States District Court for the Western District of Michigan, Wolverine World Wide, Inc. ("Wolverine") has agreed to pay up to $69.5 million to resolve claims that it was responsible for PFAS contamination found in drinking water in the Michigan townships of Plainfield and Algoma. The consent decree alleges that Wolverine's historical operations utilized PFAS to waterproof clothing and that these operations resulted in PFAS releases that impacted local drinking water supplies in these Michigan townships. Although Wolverine disputes these allegations,  in the consent decree, Wolverine agreed that it would (1) remediate the PFAS impacts at its historical operations and (2) provide alternative drinking water supplies for approximately 1,000 properties within the zone of PFAS impacted groundwater. 
---
On January 29, 2020, the United States Environmental Protection Agency ("USEPA") activated its Emerging Viral Pathogens Guidance for Antimicrobial Pesticides (the "Guidance") in an attempt to help curb the spread of the Novel coronavirus (2019-nCoV) (the "Coronavirus") in the United States. Drafted pursuant to USEPA's authority under the Federal Insecticide, Fungicide, and Rodenticide Act (FIFRA), the Guidance sets forth a voluntary process by which companies holding FIFRA registrations for disinfecting/antimicrobial products can promote the use of their products against specific "emerging pathogens," including the Coronavirus. While the Guidance was finalized in August 2016, it had remained inactive prior to USEPA's recent announcement.
Under the typical FIFRA registration process, the manufacturer of a disinfecting product that wishes to promote the product's use against a specific virus or bacteria must first submit testing data to USEPA that demonstrates the product's efficacy against the microbe. Following USEPA's approval of the submitted data, the manufacturer is then permitted to update its product's labeling to include the use of the product against the microbe. However, as noted by USEPA, "[b]ecause the occurrence of emerging viral pathogens is less common and predictable than established pathogens," it can be difficult "to assess the efficacy of EPA registered disinfectants against such pathogens in a timely manner and to add these viruses to existing product registrations…" For this reason, USEPA's emergency Guidance allows manufacturers to receive special permission to advertise their products for use against emerging viral pathogens during public health outbreaks. The intent of USEPA's guidance is to "expedite the process for registrants to provide useful information to the public" regarding products that may be effective against emerging pathogens.
To receive the benefit of the Guidance, a manufacturer must submit a "label amendment request" to USEPA with a statement explaining its product's effectiveness against an emerging viral pathogen. This step is ideally completed prior to a public health outbreak. So long as the product meets certain eligibility criteria, USEPA will approve the amendment. Next, in the event a public health outbreak occurs and the Centers for Disease Control and Prevention ("CDC") "identifie[s] [an] emerging pathogen and recommend[s] environmental surface disinfection to help control its spread," approved manufacturers are permitted to start advertising the effectiveness of their products for controlling the pathogen. A manufacturer can provide a statement of their product's efficacy against the pathogen "in technical literature distributed to health care facilities, physicians, nurses, public health officials, non-label-related websites, consumer information services, and social media sites." However, the efficacy statement may not appear on the actual label of the product.
As of Tuesday, February 4, 2020, more than 20,500 cases of the coronavirus have been confirmed worldwide. While the vast majority of confirmed cases have occurred in mainland China, cases have been confirmed in more than two dozen other countries, including eleven confirmed cases in the United States. The CDC has warned that the Coronavirus poses an "unprecedented threat" to public health in the United States. USEPA's Guidance notes that the agency will continue working closely with the CDC to identify and address Coronavirus in a timely manner and to monitor developments closely.
---
On January 16, 2020, U.S. EPA added 160 per- and polyfluoroalkyl substances (PFAS) to the Toxics Release Inventory (TRI). The addition of these 160 PFAS compounds to the TRI inventory means that as of January 1, 2020, companies will need to track releases of these compounds, and releases exceeding the threshold, which was set at 100 pounds, must be reported to U.S. EPA. Interestingly, there currently is an open Advance Notice of Proposed Rulemaking (ANPR) that seeks public comment on whether and how to include PFAS on the TRI inventory, but U.S. EPA noted that the 2020 National Defense Authorization Act (NDAA) required it to add these 160 substances to the inventory. Although the NDAA only specified 14 PFAS that needed to be added to the inventory, it did specify that PFAS that were the subject of a significant new use rule on or before December 20, 2019 under the Toxic Substances Control Act also needed to be added to the TRI inventory.
U.S. EPA's actions have already triggered a number of questions. For example, how is the ANPR (which remains open through February 3, 2020) affected by U.S. EPA's decision to add these chemicals to the inventory? How does one accurately measure PFAS air emissions since the methodology for measuring these emissions is currently being developed? Hopefully, further clarification on these issues will be forthcoming in the near future. 
---
On January 17, 2020, the State of California filed a new complaint against the United States Bureau of Land Management ("BLM") seeking to block a BLM-issued resource management plan that proposes to open up more than one million acres of California land to hydraulic fracking and other forms of oil and gas drilling.  If enacted, the challenged BLM plan would end a five-year moratorium on leasing land in California to oil and gas development.
The federal lawsuit announced by California Attorney General Xavier Becerra asserts that the BLM's review of environmental impacts associated with its resource management plan violates the National Environmental Policy Act ("NEPA") and Administrative Procedure Act ("APA").  Specifically, the lawsuit alleges that the BLM failed to sufficiently consider impacts to people who might live near newly drilled oil and gas wells and that the BLM underestimated the environmental impacts of new fracking wells that would become active as a result of the plan. In a news conference announcing the lawsuit, Becerra stated that "much of the federal oil and gas activity in the state happens near some of our most vulnerable communities, communities [that] are already disproportionately exposed to pollution and its health effects." Finally, California' lawsuit asserts that BLM failed "to consider conflicts with state plans and policies, including efforts by California to reduce greenhouse gas emissions and fossil fuel consumption to mitigate the devastating consequences of global climate change."
The legal challenge is not the first made against the BLM's resource management plan. In 2012, BLM issued a final environmental review supporting its decision to open up approximately one million acres of federal land in California for mineral leasing. At the time, BLM estimated that approximately 25% of the new wells on this land would be used for hydraulic fracturing.  However, in 2016, the California courts set aside the plan finding that the BLM's environmental review had failed to comply with the full requirements of NEPA.  On May 3, 2017, BLM entered into a settlement agreement that required the agency to prepare additional NEPA documentation and issue a new decision amending or superseding its resource management plan, as appropriate.  The updated plan is the subject of the most recent lawsuit filed by the State of California.  In the current lawsuit, California now asserts that approximately 90% of new wells on the federal land will be utilized for hydraulic fracturing.
The recent lawsuit is only one of more than 65 lawsuits filed by the State of California against the Trump Administration.  California's lawsuits include more than 25 challenges to policies and actions proposed by the United States Environmental Protection Agency and other federal agencies responsible for setting environmental and energy policies.
---
By Leah M. Song
In our previous blog post, we discussed the case of Kristen Giovanni, et al. v. Navy. As an update, on January 15, 2020, the district court judge said that the Navy did not have to pay to monitor residents for potential health issues linked to PFOS and PFOA exposure. 
The court dismissed the suit finding that the regulator's failure to designate the chemicals as hazardous substances precluded the plaintiffs from filing under state law. To qualify for medical monitoring, Section 1115 of Pennsylvania's Hazardous Sites Cleanup Act (HSCA) stated that citizens must have been exposed to a hazardous substance, a designation that PFOA and PFOS lack under either federal or state law. The judge reasoned that "merely having the essential qualities of a hazardous waste…is not enough to be a hazardous substance under HSCA."
Another basis for the Court's ruling was that the state and federal governments are "well on their way to classifying PFAS as hazardous substances." This may increase efforts to designate PFAS as hazardous substances under the federal Superfund law.
The plaintiffs' attorney said that the decision would not be appealed but they would see what could be done in the future if the substances are designated as hazardous substances.
---
The fact that neither perfluorooctanoic acid (PFOA) nor perfluorooctane sulfonic acid (PFOS) is classified as a hazardous substance may prove fatal to plaintiffs' efforts to convince a federal court to allow a novel citizen suit to proceed.  In the case of Kristen Giovanni, et al. v. Navy which is pending in the U.S. District Court for the Eastern District of Pennsylvania, plaintiffs brought a citizen suit under a Pennsylvania cleanup statute seeking to compel the Navy to monitor residents for potential health issues linked to PFOS and PFOA exposure. In October 2018, the Third Circuit Appellate Court affirmed an earlier ruling from the district court that had rejected plaintiffs' efforts to compel the Navy to undertake a government-led health assessment, finding that such a request constituted an impermissible challenge to an ongoing CERCLA response action. The Third Circuit concluded that plaintiffs' request for a government-led health study sought injunctive relief that could potentially interfere with the ongoing response action at the site. Plaintiffs' request for medical monitoring, on the other hand, sought to compel the Navy to fund a trust, which the Third Circuit concluded was not a challenge to ongoing response actions at the site.
During a hearing following remand from the Third Circuit, the district court judge noted that Section 1115 of Pennsylvania's Hazardous Sites Cleanup Act (HSCA) (which provides for a citizen-suit right of action) only provides relief for HSCA designated "hazardous substances." Although plaintiffs' counsel argued that PFOA and PFOS fell within the HSCA's definition of "hazardous substances," in fact neither substance has been designated as a "hazardous substance" under CERCLA, nor have they been so designated by the Pennsylvania Department of Environmental Protection. In what may be foreshadowing of how the court intends to rule, the judge noted that if he were to dismiss plaintiffs' case, in the event that either the state or U.S. EPA were to designate PFOA and/or PFOS as "hazardous substances," plaintiffs would be able to file a new lawsuit.
---
Marking the 50th anniversary of the enactment of the National Environmental Policy Act ("NEPA"), on January 1, 2020, the Trump White House published a Presidential Message announcing the imminent release of newly proposed regulations designed to "modernize" the foundational environmental statute.  NEPA, which requires federal agencies to quantify and consider environmental impacts before undertaking actions that have the potential to "substantially impact" the environment, has far reaching applications. Under NEPA, federal agencies are often required to complete an Environmental Impact Assessment ("EIS") prior to starting public infrastructure projects such as roads, bridges and ports, or before permitting certain private actions that require federal approval, such as construction of pipelines or commencement of mining operations. According to the 2018 Annual NEPA Report, EISs drafted by federal agencies between 2010 and 2017 took an average of 4.5 years to complete. The Presidential Message asserts that the existing NEPA review process "has become increasingly complex and difficult to navigate," while causing "delays that can increase costs, derail important projects, and threaten jobs for American workers and labor union members." The regulations proposed by the Trump Administration are expected to be released by the Council on Environmental Quality ("CEQ") later this week.
If enacted, the proposed regulations could mark the first comprehensive update to NEPA's review process in more than four decades. According to accounts of a draft memo from CEQ outlying the proposed changes, the modifications will bring substantial changes to the NEPA review process, including:
Continue reading "Trump Administration Proposes Landmark Changes to National Environmental Policy Act's Review Process" »
---
On December 23, 2019, New York Governor Andrew M. Cuomo gave conditional approval to a state ban on firefighting foams containing per- and polyfluoroalkyl substances (known as "PFAS").  PFAS, commonly referred to as "forever chemicals" due to their ongoing persistence in the environment, are a family of man-made chemicals commonly found in a variety of products, including food packaging, cookware, stain-resistant clothing, and, in the case of perfluorooctane sulfonic acid (PFOS), many types of firefighting foams.  According to the U.S. EPA, PFAS chemicals are not only "extremely persistent in the environment," but have also been linked to numerous health conditions including cancer in humans.
The legislation ("A445A") requires the New York Office of Fire Prevention and Control to promulgate regulations that will provide guidance for state agencies and local government to avoid the purchase of firefighting foams containing PFAS compounds and outright prohibits the manufacture of PFAS containing firefighting foams within two years of the effective date of the bill.  As a condition to his approval, Governor Cuomo noted that an amendment to the current legislation was needed to allow discretionary use of firefighting agents containing PFAS where no other viable options exist.  On the basis of an agreement with the New York legislature to implement these amendments, the Governor conditionally approved the bill.    
With the enactment of the legislation, New York becomes the third U.S. state to ban PFAS chemicals behind Washington and New Hampshire. In addition, six other states have enacted some form of partial prohibitions on the use of foams containing PFAS chemicals.  In response to the recent state legislation, the FluoroCouncil has affirmed that use of firefighting foam containing PFAS "is credited with saving lives and property" and that use of such foams may be essential for extinguishing fires caused by flammable liquids.
Regulation of PFAS chemicals is also being considered at the federal level.  As noted in a prior blog by the Corporate Environmental Lawyer, a federal bill is currently being considered that would require the U.S. EPA to promulgate drinking water standards for PFOS as well as perfluorooctanoic acid (PFOA), another common chemical in the PFAS family.  According to the Congressional Budget Office (CBO), the estimated cost of implementing these federal standards across the country are likely to exceed "several billion dollars." The Corporate Environmental Lawyer will continue to update on forthcoming or pending state and federal legislation regarding PFAS chemicals.
---
In recent years, the global maritime shipping industry has faced pressure to reduce the large quantity of greenhouse gas ("GHG") emissions associated with international shipping. About 90 percent of the world's trade goods are transported by ship, and, according to one 2014 study, the shipment of these good via maritime vessels emits approximately 1.9 billion tonnes of GHG annually, or approximately 4% of human-made emissions worldwide. The annual GHG output of the shipping industry has been projected to rise by as much as 250% by 2050 if direct actions are not taken to modify industry practices.
Because of its international nature, global shipping is extremely difficult to regulate on a national basis, and therefore is often addressed through international agreements. To this end, in 2018, the International Maritime Organization ("IMO"), a branch of the United Nations, approved the world's first broad agreement designed to reduce GHG from worldwide ocean shipping. The agreement reached by the IMO member provides the following target metrics:
(1) Reduce CO2 emissions per "transport work" (product of cargo transmitted and distance sailed) by at least 40% by 2030 and 70% by 2050; and
(2) Reduce total CO2 emissions from shipping by at least 50% by 2050.
The targets were designated to fall in line with the GHG reductions goals set out in the 2015 Paris Climate Accords (the "2015 Paris Agreement"). Though the 2015 Paris Agreement does not include an agreement to reduce GHGs in international shipping, the IMO has stated that it is committed to reducing GHGs in the industry to match the commitment put forward in the agreement.
On December 18, 2019, ship owner associations representing over 90% of the world's merchant fleets formally presented to IMO their proposed strategy for meeting the international body's 2018 GHG reduction goals. The industry's plan proposed the creation of a $5 Billion USD research fund that will be used to research and develop more environmentally friendly fuels and ship propulsion systems. The fund would be fully funded from a $2 per ton tax on marine fuel purchased by shippers over a 10-year period. The associations argued that the fund would be critical to the development of alternative fuels—such as synthetic fuels created by renewable energy sources—which had the potential to drastically reduce the industry's carbon footprint.
IMO's environmental goals expand to areas beyond just GHG reduction. For example, in January 2020, the IMO's new cap on the amount of Sulphur permitted fuel oil will take effect. The effort is aimed at reducing maritime vessel's emissions of Sulphur oxides (SOx), which are known to be harmful to human health and can lead to acid rain and ocean acidification.  on December 10, 2019, the United States Environmental Protection Agency ("USEPA") enacted a new Final Rule to help refiners comply with the IMO's new global sulfur standard. As provided by the USEPA, the Final Rule was designed to "ensure that U.S. refiners can permissibly distribute distillate marine fuel up to the 5,000 ppm sulfur limit, which will facilitate smooth implementation of the 2020 global marine fuel standard."
---
By Leah M. Song
Following a three-week bench trial, the New York Supreme Court ruled in favor of Exxon Mobil Corp. in the climate fraud case brought by New York's attorney general, who accused the energy company of deceiving its investors about climate change-related risks to its business. In reaching this holding, Justice Barry Ostrager found that the attorney general "failed to prove, by a preponderance of the evidence, that ExxonMobil made any material misstatements or omissions about its practices and procedures that misled any reasonable investor," which was the threshold for sustaining claims under the Martin Act.  
As noted in Jenner & Block's previous blog post, the attorney general began its investigation into Exxon Mobil in 2015. The attorney general's investigation was grounded in New York's shareholder-protection statute, the Martin Act, as well as New York's consumer protection and general business laws. After a three-year investigation, the attorney general's office sued Exxon on October 24, 2018.
Exxon Mobil's victory was foreshadowed when the attorney general dropped two of its four claims, one for common law fraud and one for equitable fraud, on the last day of trial. These claims were important to the state's case because they alleged that Exxon Mobil's misstatements were part of a scheme to mislead its investors and that Exxon Mobil's investors had in fact relied on the misstatements when purchasing the company's stock. Only two Martin Act investor fraud claims remained, which did not require the government to prove fraudulent intent.
An Exxon spokesperson said the ruling affirmed the position Exxon has held throughout the investigation and trial. "The court agreed that the attorney general failed to make a case, even with the extremely low threshold of the Martin Act in its favor," the spokesperson said.
Despite ruling against the attorney general, Judge Ostrager clarified that "nothing in [the] opinion is intended to absolve ExxonMobil from responsibility for contributing to climate change through the emission of greenhouse gases in the production of its fossil fuel products." The judge continued "ExxonMobil is in the business of producing energy, and this is a securities fraud case, not a climate change case."
Exxon is battling similar accusations in other state and federal courts. Jenner & Block's Corporate Environmental Lawyer will continue to update on those matters, as well as other important climate change litigation cases, as they unfold.
---
By Alexander J. Bandza
The Senate in a 70-15 vote confirmed Dan Brouillette this week as the new Secretary of Energy to succeed Secretary Rick Perry. All 47 Republicans who were present for the vote backed confirmation, as did 22 Democrats, including Joe Manchin III of West Virginia, Tom Udall of New Mexico, and Richard J. Durbin of Illinois, and one Independent, Angus King of Maine.
At his confirmation hearing, Mr. Brouillette stressed the role of the DOE in advancing research, including focusing his tenure on pushing direct air capture, carbon capture and sequestration (CCS), nuclear reactors, and the DOE commercialization work that fosters novel technologies in the private sector. He stated he would "absolutely" devote more DOE resources to researching DAC, and praised ongoing work on CCS and demonstrations of the technology in Wyoming in particular, nothing that he is "very excited about the work I see being done in Wyoming and within DOE writ large." 
Wyoming has become a focal point of the tension as to the future of coal under climate change policies or other environmental laws and the potential opportunity for CCS to resolve this tension. (Wyoming supplies 40% of the United States' coal to 29 states.) The Wyoming Public Service Commission Chair has recently spoke about the need for a hard look at the benefits of CCS before shuttering coal plants. Also this week, the University of Wyoming announced a partnership with DOE to accelerate research on carbon capture technology at two of the state's coal-fired power plants. In light of Mr. Brouillette's extensive comments in support of Wyoming and CCS, we can anticipate much more on this front.
As noted by the New York Times, before becoming deputy energy secretary, Mr. Brouillette was chief of staff to the House Energy and Commerce Committee and was assistant secretary of energy for congressional and intergovernmental affairs in the George W. Bush administration. He also worked as an executive at the United Services Automobile Association, a financial services provider to members of the military, and Ford Motor Company. He once was a member of Louisiana's State Mineral and Energy Board.
---
A recent report from the Congressional Budget Office (CBO) estimated that the costs to comply with anticipated drinking water standards for per- and polyfluoroalkyl substances (PFAS) are likely to exceed "several billion dollars." The CBO analyzed Senate Bill 1507 which passed out of Senate Environment & Public Works Committee earlier this year. Senate Bill 1507 seeks to require U.S. EPA to promulgate drinking water standards for perfluorooctanoic acid (PFOA) and perfluorooctane sulfonic acid (PFOS) and imposes monitoring requirements on drinking water systems. The bill could potentially impose fairly stringent requirements on more than 67,000 public water systems.
The CBO estimate comes on the heels of a recent New Hampshire court decision that put on hold  New Hampshire's newly promulgated groundwater standards setting a 12 part per trillion (ppt) limit on PFOA and 15 ppt limit on PFOS. The standards were challenged on the basis that New Hampshire's Department of Environmental Services (DES) had not conducted an adequate cost-benefit analysis of the new regulatory standards. The court agreed that DES had not conducted the cost-benefit analysis required by New Hampshire statutes and therefore enjoined DES from enforcing the new groundwater standards until such time as the analysis is completed.
---
On November 22, 2019, the D.C. Circuit rejected a bid by the Trump Administration to fast-track litigation over the United States Environmental Protection Agency's ("USEPA") Affordable Clean Energy Rule governing greenhouse gas emissions from power plants. The Order similarly rejected an opposing bid by environmental groups and twenty U.S. States which sought to stall the litigation.
The litigation revolves around the Trump Administration's implementation of the Affordable Clean Energy Plan, a replacement for the Clean Power Plan enacted by the Obama Administration. The Obama-era Clean Power Plan—which itself was stalled by legal challenges—sought to impose carbon emissions caps on power plants and reduce the United States' greenhouse gas emissions by 32% from 2005 levels by the year 2030. In contrast, the Trump-era Affordable Clean Energy Plan seeks a more modest reduction of greenhouse gas emissions and provides further latitude for individual U.S. States to design their own plans for paring carbon dioxide emissions at power plants. The challengers to Trump's rule assert that the Affordable Clean Energy Plan does not meaningfully reduce greenhouse gas emissions and is a violation of USEPA's duty to address pollution from power plants under the Clean Air Act. 
In its response to the challenges, the USEPA asserted that an "[e]xpeditious resolution of the petitions … would provide certain over EPA's authority under the Clean Air Act, and the validity of the Affordable Clean Energy Rule promulgated under the Act." The Trump Administration's attempt to quickly resolve challenges to the Affordable Clean Energy Plan stems from the Administration's goal to fully implement its final rule prior to any potential administration changes from the 2020 elections. A swift ruling in the Trump Administration's favor would secure the validity of final rule and limit any future administration's options for imposing additional regulations of greenhouse gas emissions under Clean Air Act. However, as a result of the D.C. Circuit's ruling, it is estimated that the court will not hear oral arguments on the case until summer or fall of 2020, likely placing a final ruling after the results of the 2020 presidential election.
---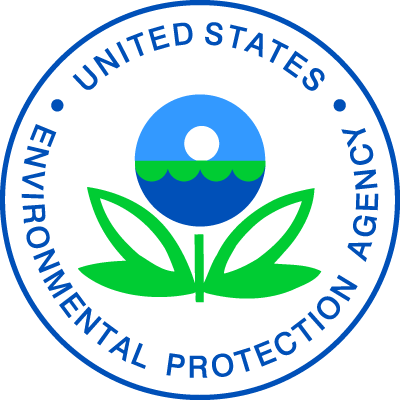 On November 25, 2019, U.S. EPA submitted an advance notice of proposed rulemaking (ANPR) for publication in the Federal Register seeking public comment on whether certain per- and polyfluoroalkyl substances (PFAS) should be added to the list of chemicals subject to reporting under Section 313 of the Emergency Planning and Community Right-to-Know Act (EPCRA). In its ANPR, U.S. EPA seeks comments on which, if any, PFAS compounds should be considered for listing, how to list them, and what would be the appropriate reporting thresholds given their persistence and bioaccumulation potential. U.S. EPA specifically notes that it is considering establishing a reporting threshold for PFAS that is lower than the usual statutory thresholds (25,000 pounds for manufacturing or processing and 10,000 pounds for otherwise using listing chemicals) due to concerns over the compounds environmental persistence and bioaccumulation potential.  The ANPR notes that perfluorooctanoic acid (PFOA) and perfluorooctane sulfonate (PFOS) have been the most widely studied PFAS compounds but notes that there are more than 600 PFAS compounds that are being manufactured and/or used in the United States. 
If added to the list of chemicals subject to reporting under EPCRA, affected companies would be required to report annually how much of each listed PFAS compound is released into the environment or otherwise managed through energy recovery, recycling or treatment. This information is then publicly available through the Toxic Release Inventory database. The ANPR comes on the heels of action by the House Energy and Commerce Committee that approved legislation  (H.R. 535) on November 20th that seeks to add at least 13 PFAS compounds to the list of chemicals subject to EPCRA reporting.
---
In conjunction with a publicity blitz surrounding the release of "Dark Waters," a movie targeting alleged environmental and health impacts associated with PFAS releases in Ohio and West Virginia, a group of environmental groups, lawmakers and other advocates of more stringent PFAS regulations launched a public clearinghouse that is intended to provide consumers with information on the adverse health impacts of PFAS and provide recommendations on ways to minimize exposure to these chemical substances. In a November 19, 2019 press conference, Mark Ruffalo (one of the actors in the "Dark Waters" movie) and Rob Bilott (author of the book Exposure), joined by members of Congress and several environmental groups, announced the launch of the clearinghouse, named "Fight Forever Chemicals," noting that purpose behind the clearinghouse is to bring the fight against forever chemicals from the margins to the mainstream and thereby demand stronger protections from leaders in office.
As has been discussed in previous blog entries, both the States and U.S. EPA are feeling increasing pressure to adopt stringent PFAS regulations. Some states such as California have already adopted screening levels as low as 5 parts per trillion for perfluorooctanoic acid (PFOA) in drinking water (and suggested that the levels could be as low as 0.1 parts per trillion), even though the science regarding the toxicity of these compounds is still in flux.  On November 21, 2019, U.S. EPA released its fall regulatory agenda in which it confirmed its intent to designate PFOA and perfluorooctanesulfonic acid (PFOS) as hazardous substances through one of the available statutory mechanisms in Section 102 of the Comprehensive Environmental Response, Compensation, and Liability Act (CERCLA). 
The publicity surrounding the launch of the clearinghouse and the opening of the movie will only increase the pressure felt by States and U.S. EPA.  As such, it is more important than ever for companies to ensure that they have carefully thought-out strategies in place to minimize the risks associated with PFAS impacts in the environment. These strategies need to take into consideration the allocation of PFAS risks in transactional settings, as well as assessing potential liabilities associated with historical manufacturing operations. The PFAS tidal wave seems to building, and companies should be proactive to guard against being caught up in the deluge.
---
On October 15th, the Department of Defense (DoD) issued an internal guidance document regarding CERCLA cleanup actions involving per- and polyfluoroalkyl substances (PFAS). The DoD guidance sets screening levels for three PFAS compounds that some have criticized as being inconsistent with draft screening levels that are in the process of being finalized by U.S. EPA.
DoD's October 15th guidance document adopts U.S. EPA's proposed screening level (in groundwater) of 40 parts per trillion (ppt) for sites containing both perfluorooctane sulfonate (PFOS) and perfluorooctanioic acid (PFOA). However, the DoD guidance adopts a higher screening level for sites containing only one of the three targeted PFAS compounds. For sites containing only PFOA or PFOS, the DoD screening level jumps to 400 ppt. The guidance also sets a screening level for perfluorobutanesulfonic acid (PFBS) (a shorter chain PFAS compound) at 40,000 ppt.
The DoD guidance is silent with respect to other PFAS compounds. The guidance also doesn't specify a particular clean-up level if the above-referenced screening levels are exceeded.  Instead, the guidance notes that a site-specific risk assessment will be conducted to determine if remedial measures are necessary. 
Notwithstanding the DoD guidance document, there is no indication that U.S. EPA will not continue to rely on its 40 ppt level screening (both for single- and combined-PFAS compound sites) and 70 ppt preliminary cleanup goal proposed in its draft interim guidelines for remediating PFAS-impacted groundwater at DoD sites.
---
Jenner and Block and ELI cordially invite you to attend a seminar titled "Managing the Great Lakes" on October 29, 2019 from 2:00 pm to 5:00 pm (CST) at Jenner and Block's office (353 N. Clark Street) in Chicago and by webinar. 
There will be two panel presentations. The first presentation focuses on the Great Lakes Compact and water rights in the Great Lakes Basin. Panel participants include Cameron Davis (former Great Lakes Czar) and Victoria Pebbles (Program Director for the Great Lakes Commission). The second presentation focuses on managing algae blooms in the Great Lakes. Panel participants include Todd Nettesheim (Deputy Director of EPA's Great Lakes National Program) and Todd Brennan (Senior Policy Manager for Alliance for the Great Lakes). 
A reception sponsored by Exponent and Brown and Caldwell immediately follows the seminar. 
Please click here for more information and to register.
---
On August 21, 2019, the Department of Justice issue a new memorandum reducing state and local governments' ability to enter into settlement agreements that require the completion of supplemental environmental projects (SEPs) as compensation for alleged environmental violations. While impactful in its own right, the DOJ memo can be viewed as a continuation of an over two-year long effort by the DOJ to reduce the general availability of SEPs in the settlement of civil environmental cases. 
As defined by the EPA, "SEPs are projects or activities that go beyond what could legally be required in order for the defendant to return to compliance, and secure environmental and/or public health benefits in addition to those achieved by compliance with applicable laws." Private parties or municipalities may offer to complete SEPs as part of a settlement with EPA or other environmental regulators. By doing so, the alleged violator effectively replaces a part or all of the penalty owed for an environmental violation with the commitment to develop an environmentally beneficial project.
Despite the widespread and longstanding use of SEPs in settlement agreements, recent actions by the DOJ demonstrate a clear effort by the Department to reduce the use of SEPs in the settlement of alleged environmental violations.
Continue reading "Recent DOJ Directive Marks Continuing Effort to Curb Availability of Supplemental Environmental Projects in Civil Environmental Settlements" »
---
As noted in Jenner & Block's prior blog post, Shareholder Activism: Trends in Climate Change Litigation, Part 4, an emerging issue for public companies in high greenhouse gas ("GHG") emitting industries is increased pressure from environmentally focused "activist shareholders." These shareholders often seek to leverage their ownership shares to influence companies into taking action to decrease GHG emissions and/or increase public disclosure of such emissions. These efforts may be undertaken through negotiations with company management or through the introduction of specific shareholder proposals and proxy materials to be presented and voted on at annual shareholder meetings.
Several recent actions taken by the SEC may now help shield public companies from certain attempts by shareholders to introduce climate change related proposals for consideration at shareholder meetings. Under SEC rule 14a-8(i)(7), public companies may exclude from shareholders' voting ballots any proposals which seek to "micromanage" the company's ordinary business operations. In recent months, the SEC has asserted that rule 14a-8(i)(7) may be utilized by companies to block certain types of climate change related proposals. The agency has articulated this position by issuing "no-action" letters to public companies seeking to block climate-change proposals from their shareholders. In effect, these letters act as an assurance that the SEC will not recommend enforcement action against the companies for blocking the respective proposals because the agency agrees that the proposal falls under the purview of rule 14a-8(i)(7). However, the SEC has, in a few instances, refused to issue "no-action" letters to companies seeking to block shareholder climate change proposals.
Whether a shareholder's climate change proposal is excludable under rule 14a-8(i)(7) therefore appears to be a case-by-case determination which depends on the specific demands of a proposal. As a general rule, the SEC has found that proposals which only seek greater disclosure of a company's GHG emissions cannot be excluded under rule 14a-8(i)(7), but proposals which impose GHG emission reduction targets on the company or require specific methods for reporting or calculating GHGs may be excluded under rule 14a-8(i)(7). A few instructive examples of these general conclusions are provided below:
On February 14, 2019, the SEC issued a no-action letter to J.B. Hunt Transport Services, Inc. approving the company's request to block a shareholder proposal that, if implemented, would require the company to adopt quantitative targets for reducing GHG emissions and issue a report demonstrating its progress towards achieving these targets. The SEC found that the proposal sought to micromanage the business by probing into complex matters that were better left to the informed judgment of management.
On March 4, 2019, the SEC refused to issue a no-action letter to Anadarko Petroleum Corporation after the company sought to block a proposal requesting that the company describe if, and how, it planned to reduce its total contribution to climate change to fall in line with the global temperature objectives of Paris Agreement.
On April 2, 2019, the SEC issued a no-action letter to ExxonMobil which affirmed that the company could exclude a shareholder proposal which would require the company to adopt and disclose certain GHG emission reduction targets. The SEC noted that the proposal sought to replace the ongoing judgments of the company's management with "specific methods" for implementing complex policies.
Of course, the threat of potential governmental enforcement actions is only one reason why a company may hesitate to block shareholder proposals. Beyond the business considerations of such a decision, public companies may also need to consider whether adopting certain types of shareholder proposals—particularly those calling for increased disclosure and transparency of GHG emissions—may be beneficial to protect the company from the risk of future lawsuits by the company's shareholders.